This is the Taylor Swift we're used to seeing. So polished and perfect.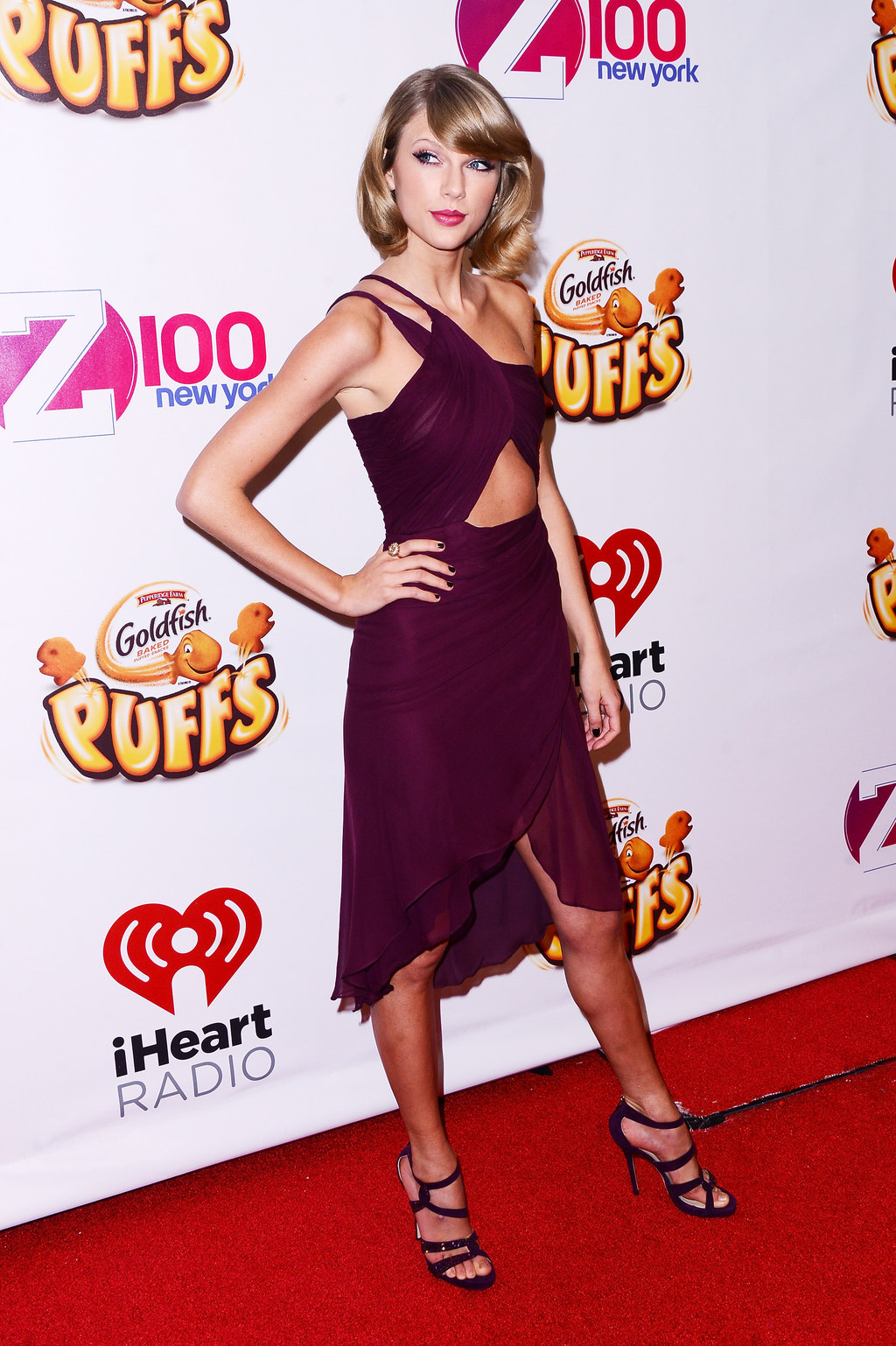 So effortlessly chic.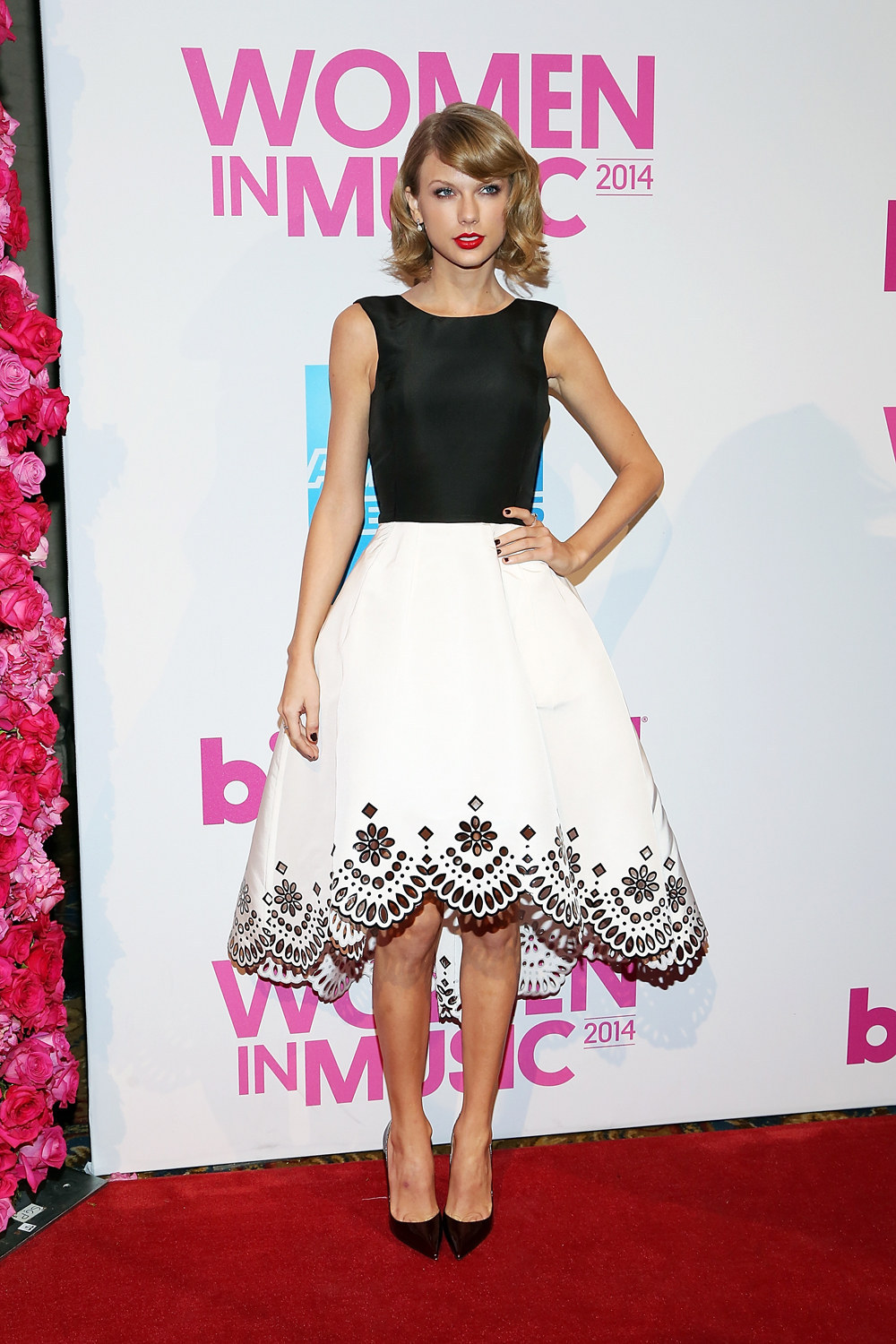 Strutting around like a beautiful gazelle.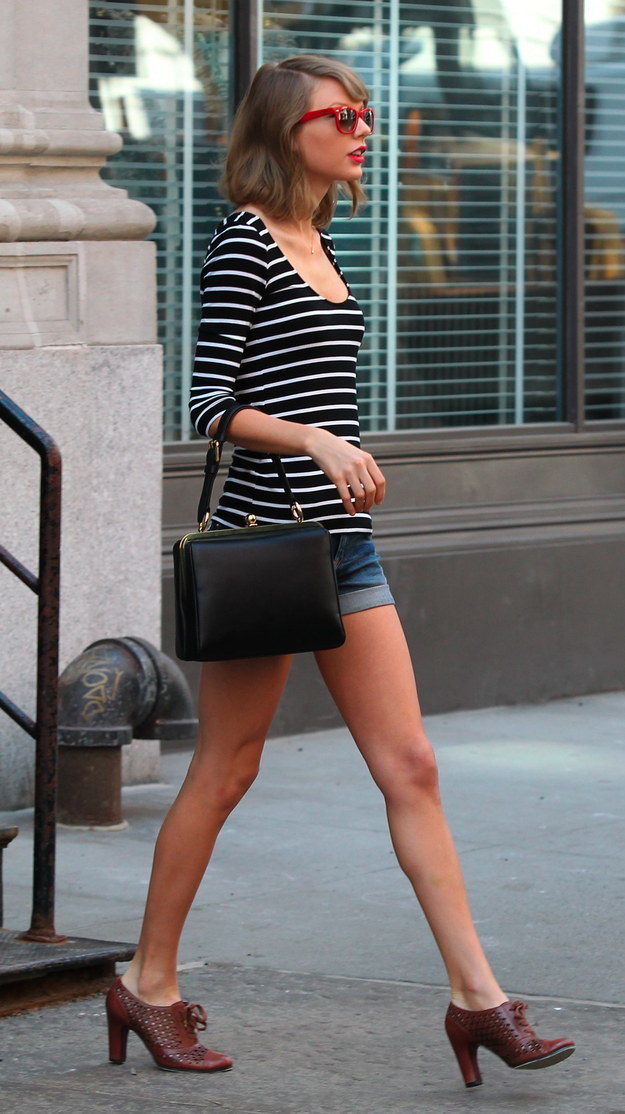 But let's just take a moment to rewind eight years. Because Taylor Swift in the mid-'00s was the best Taylor Swift.
Back in 2006, Taylor hit red carpets in asymmetrical hems and boots and was really happy about it.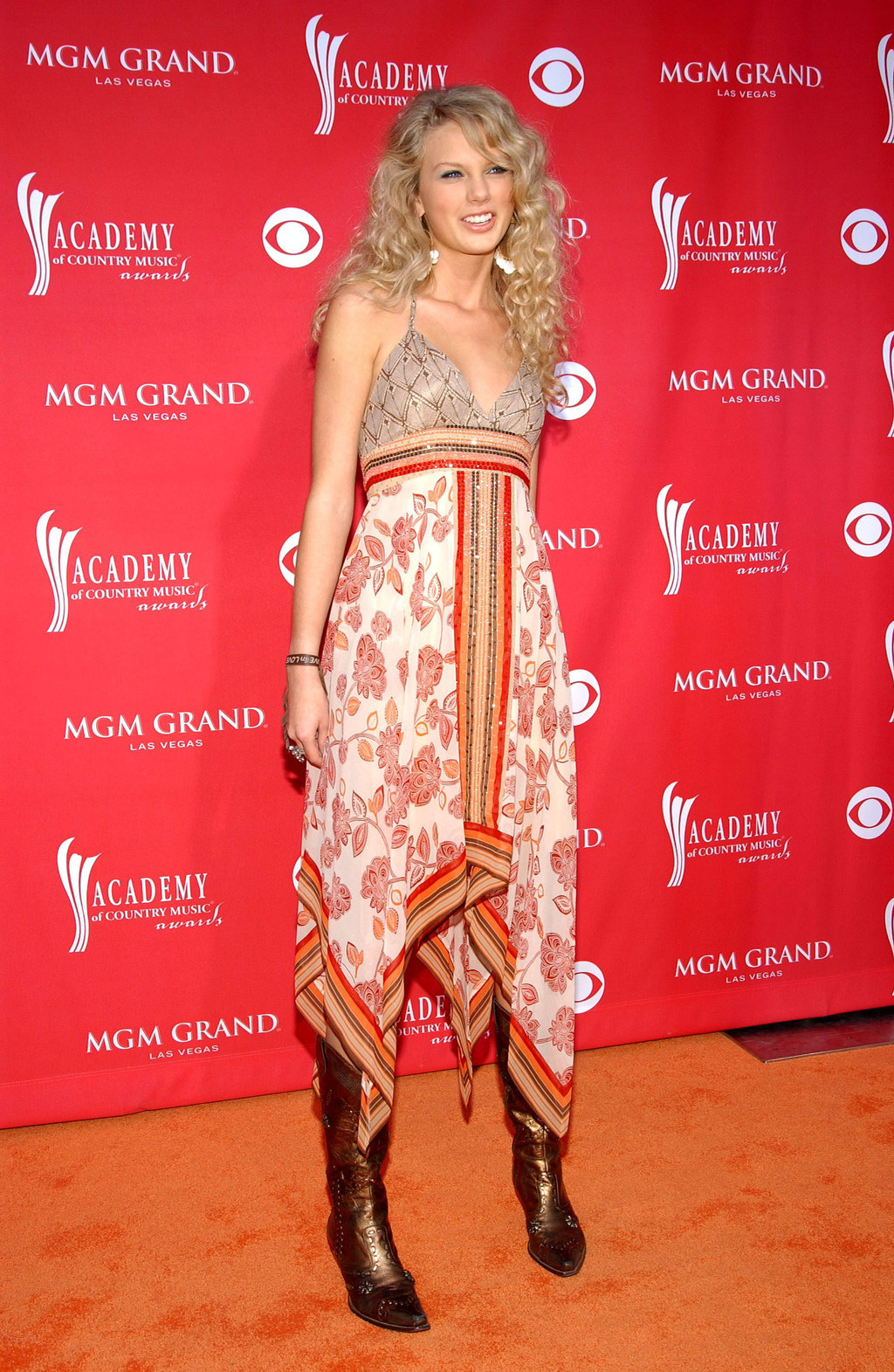 In fact, cowboy boots were pretty much a compulsory part of any outfit.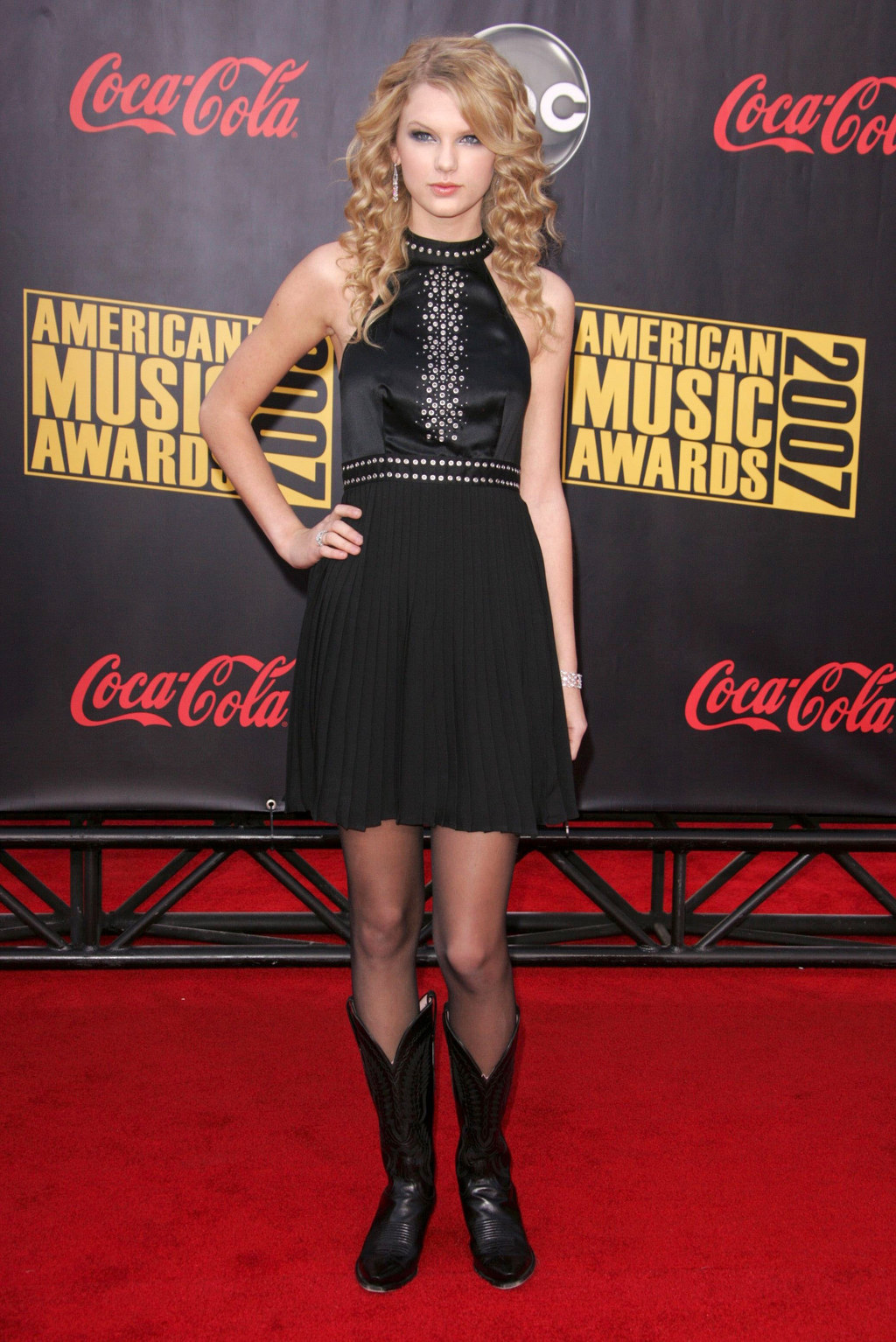 Whether it was for a casual stroll through the airport...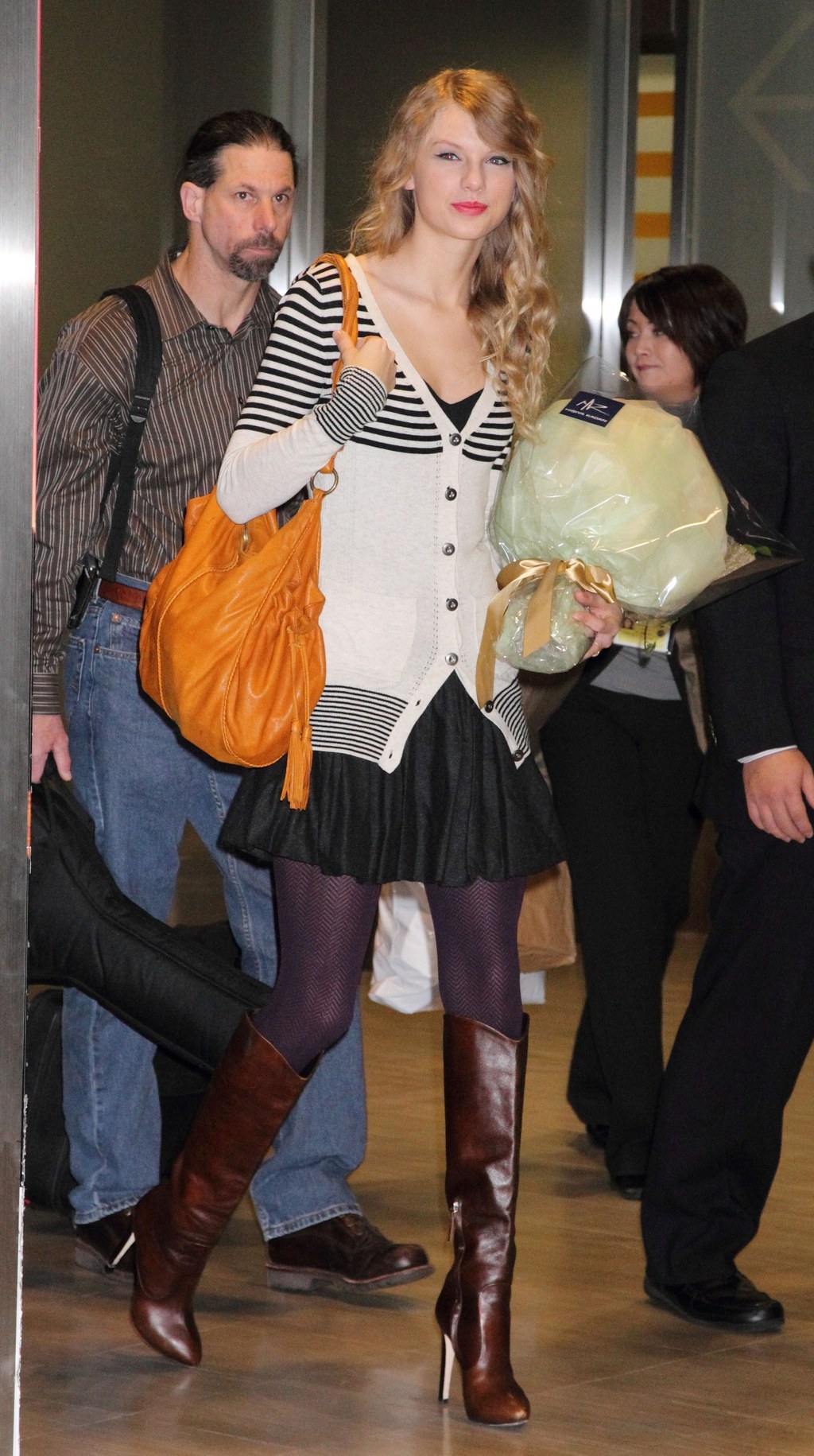 ...or on the red carpet.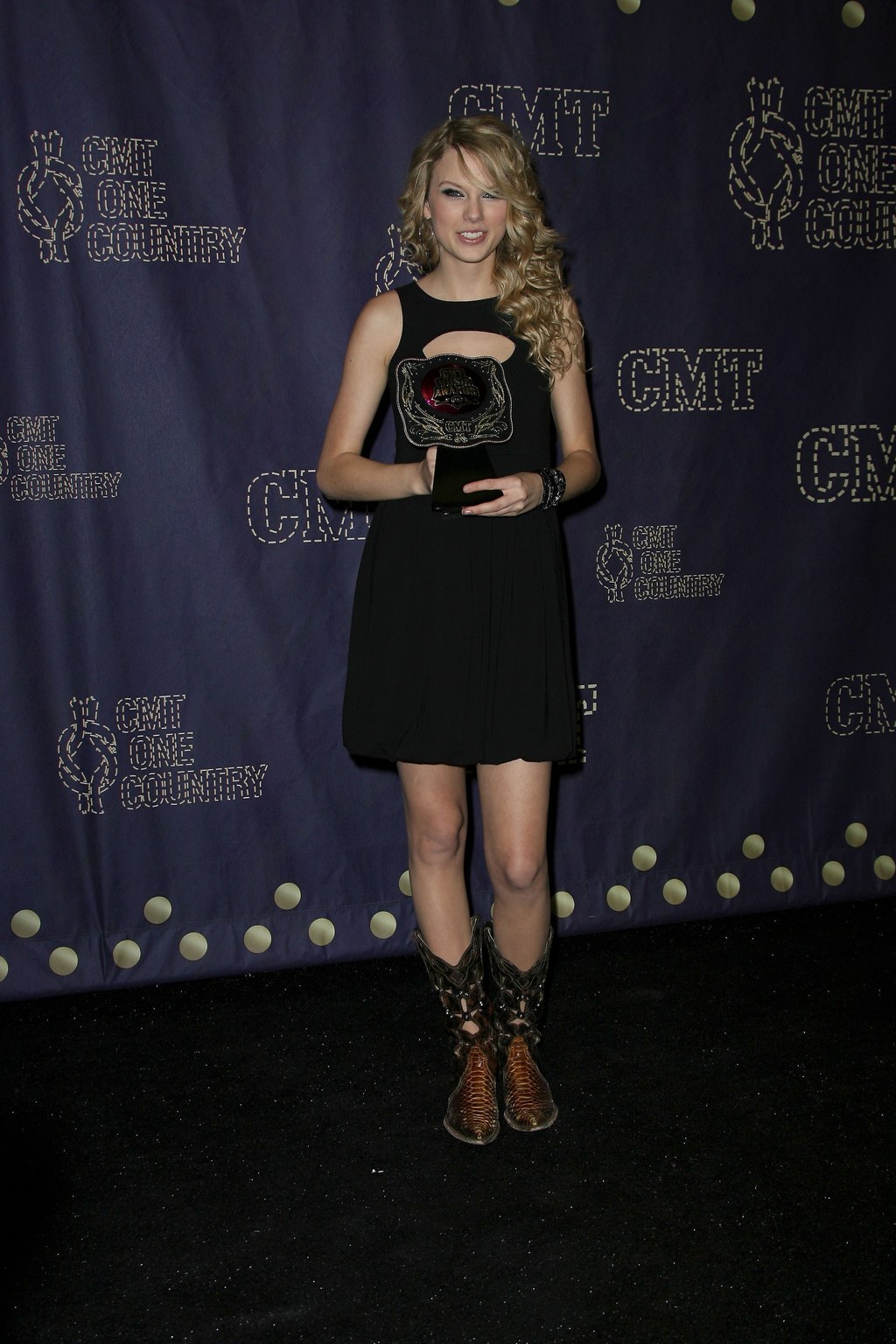 I mean, you'd have been this proud of your personalised cowboy boots if you'd owned them.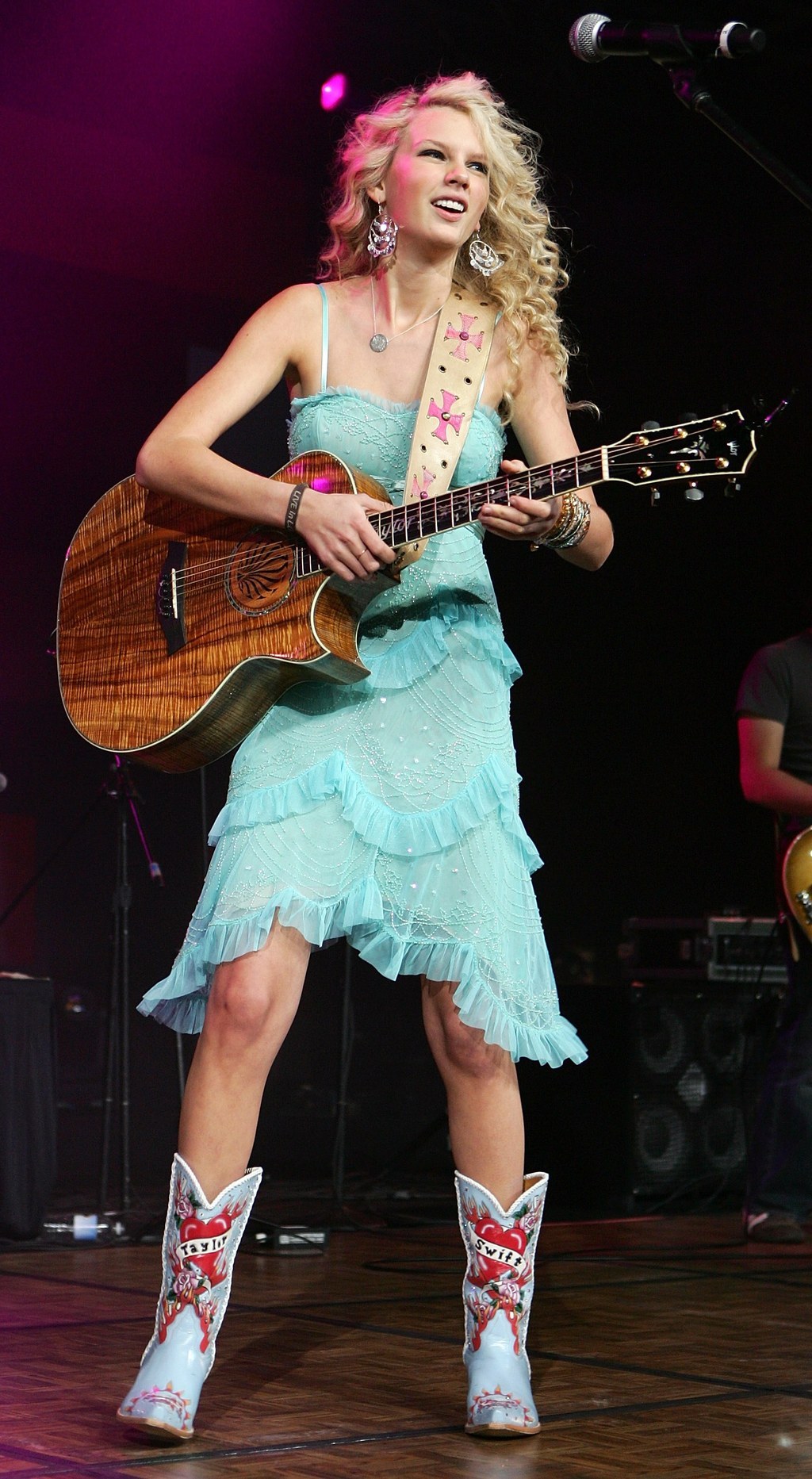 In 2007, she was influenced by many fashion icons. Like mermaids.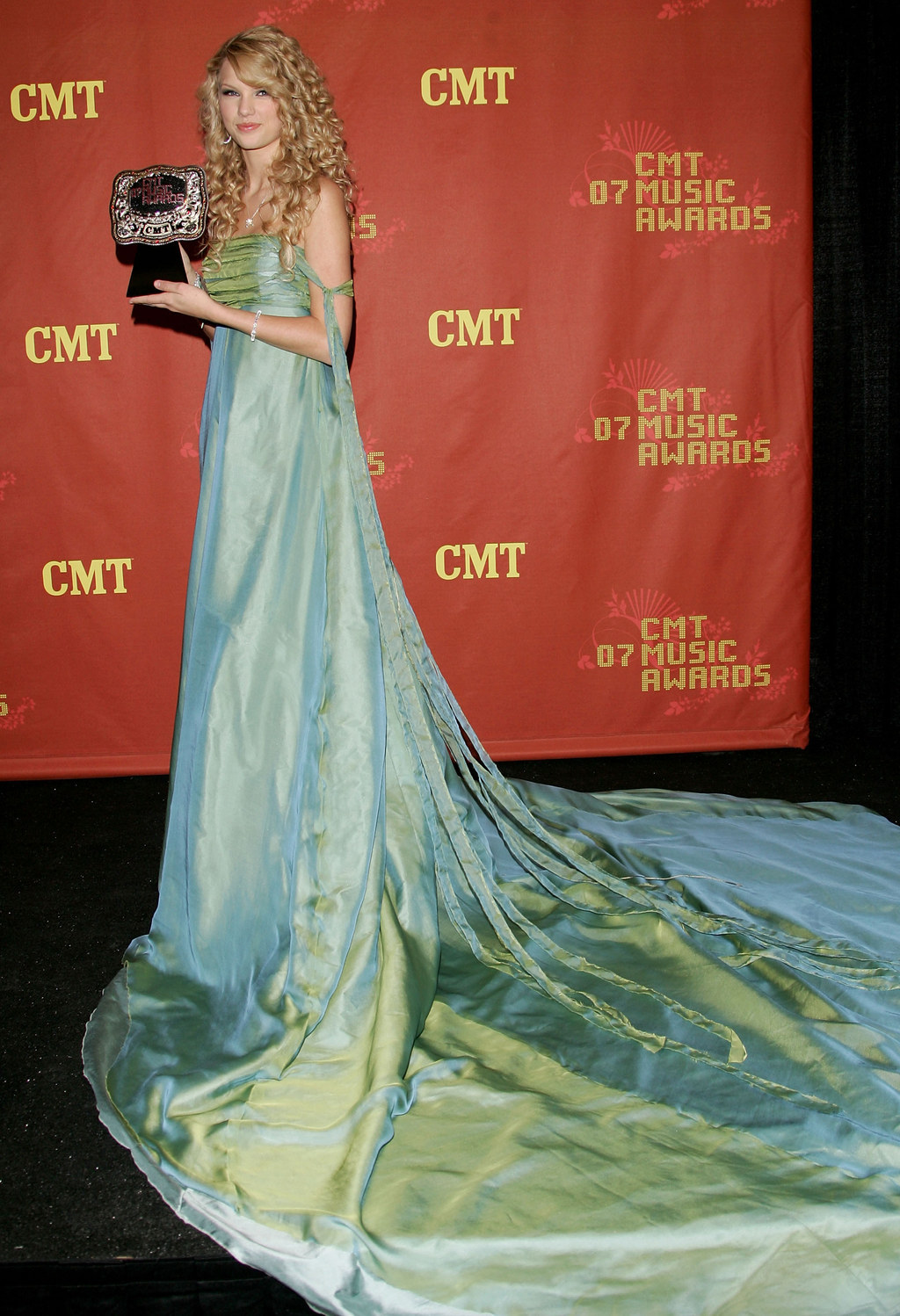 And the Tudors.
And schoolgirls.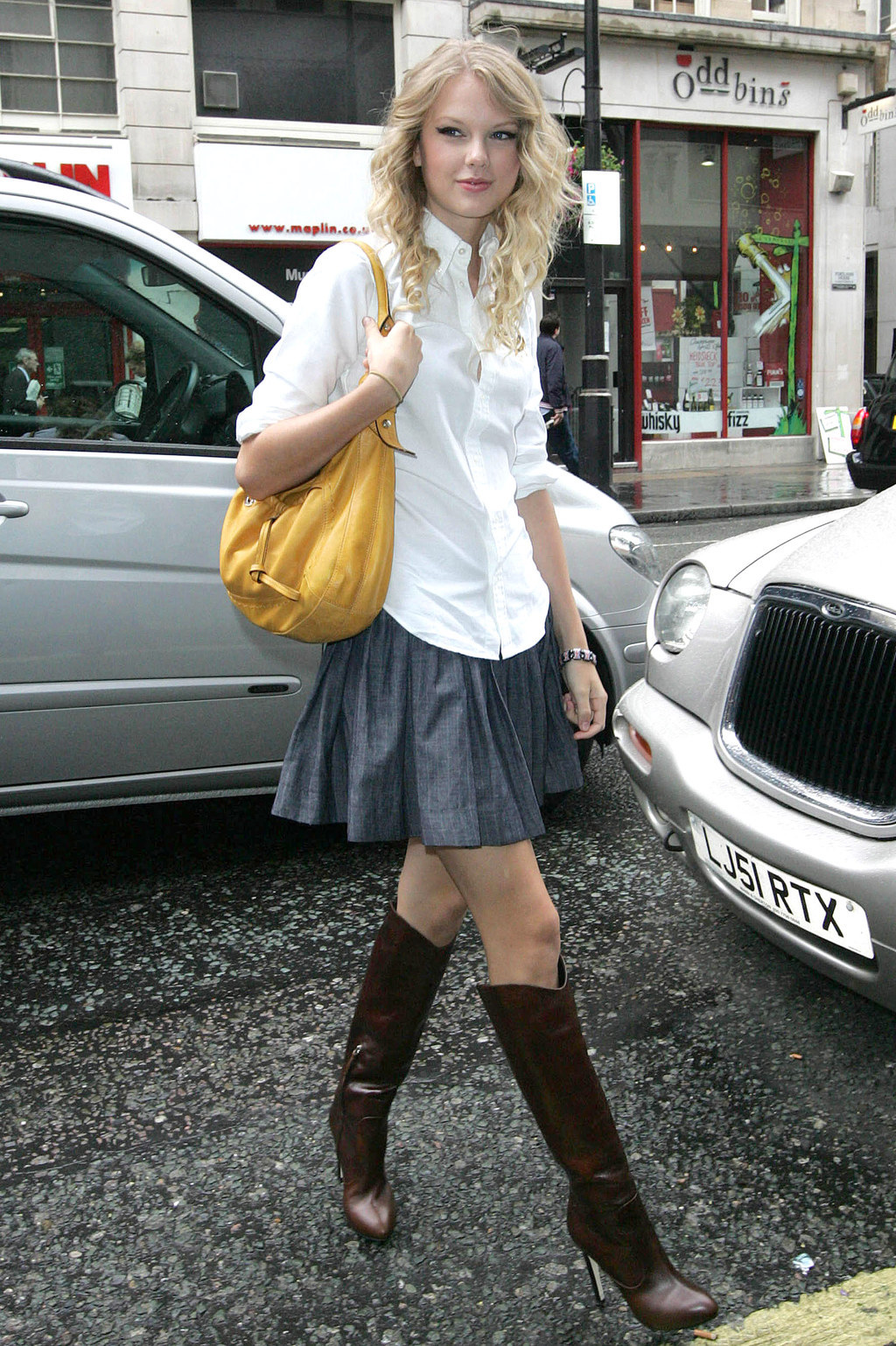 And also Belle from Beauty and the Beast.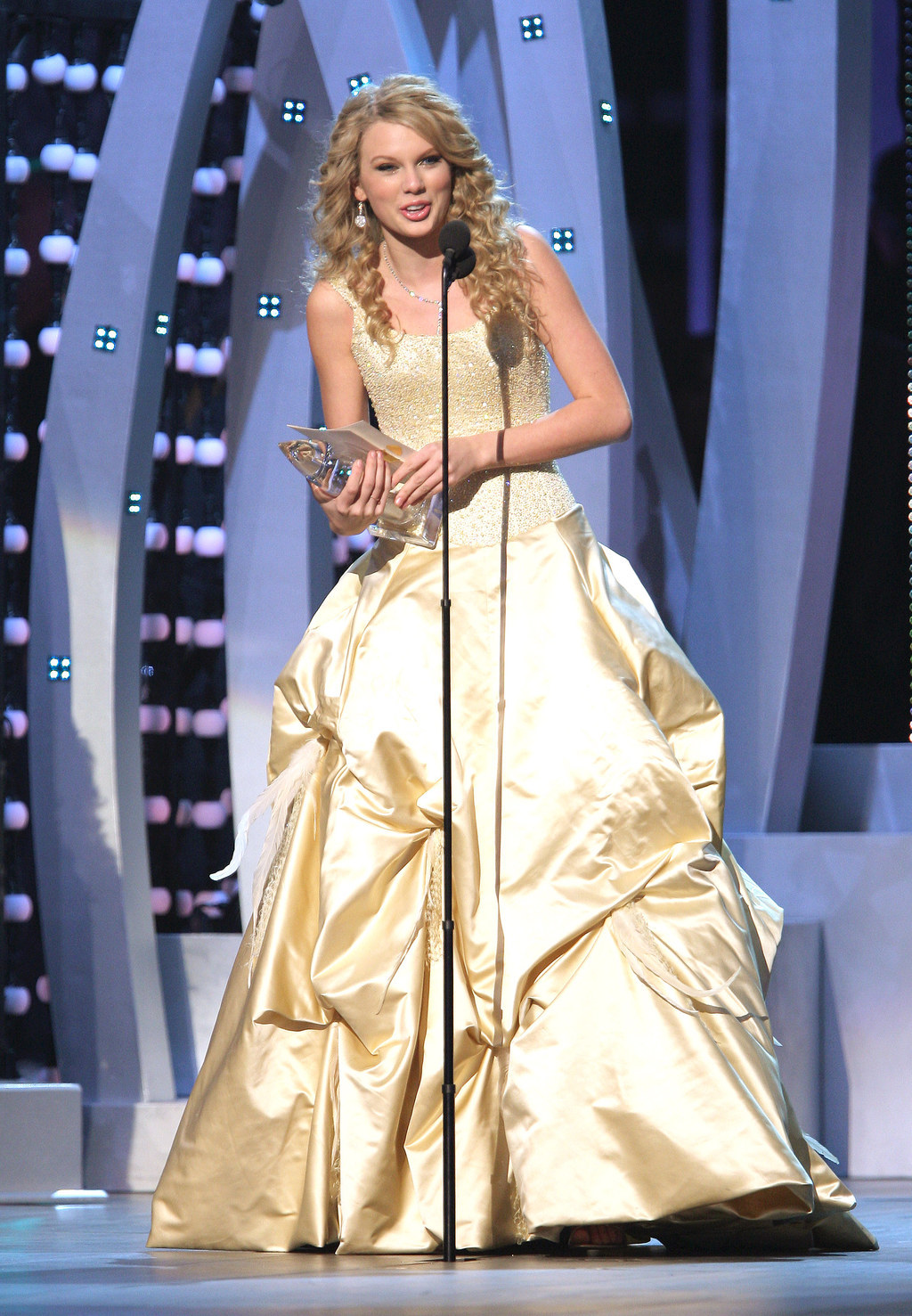 You werk that satin, girl.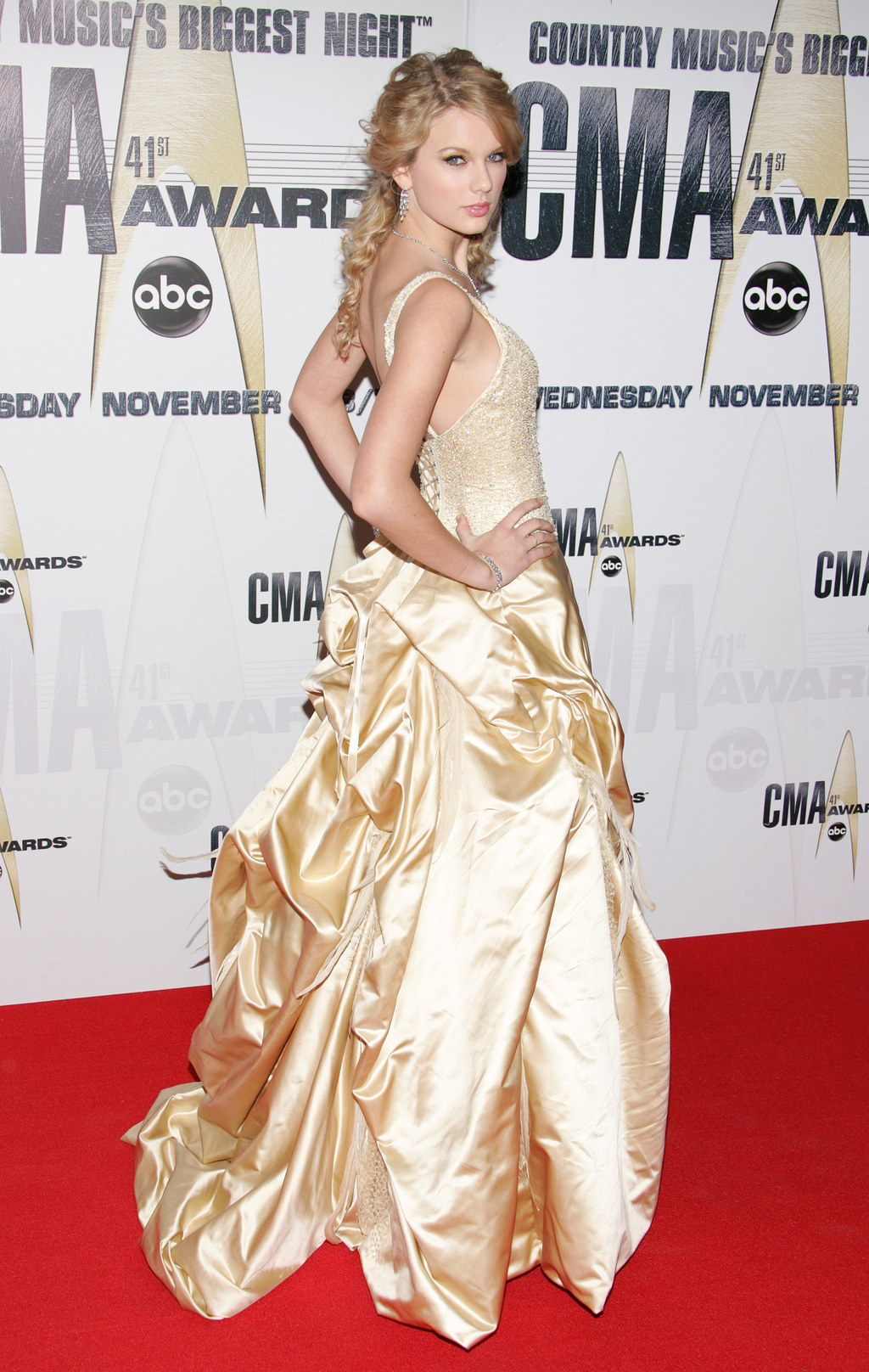 And while she hadn't quite got round to trying out that ~red lip, classic, thing that you like~, her metallic eye shadow game was on point.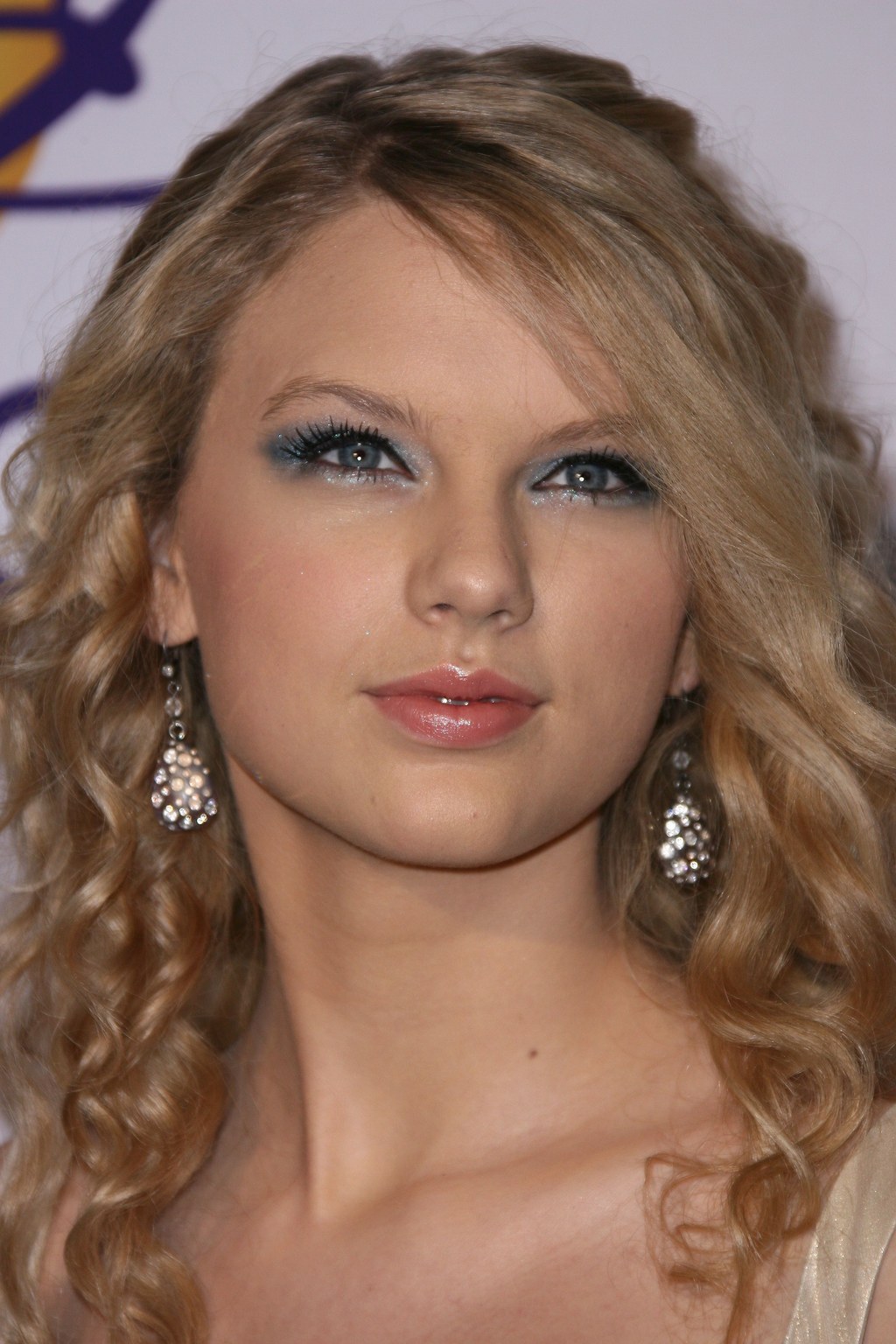 Mid-'00s Taylor Swift knew the power of strong accessories. Just look at those tights.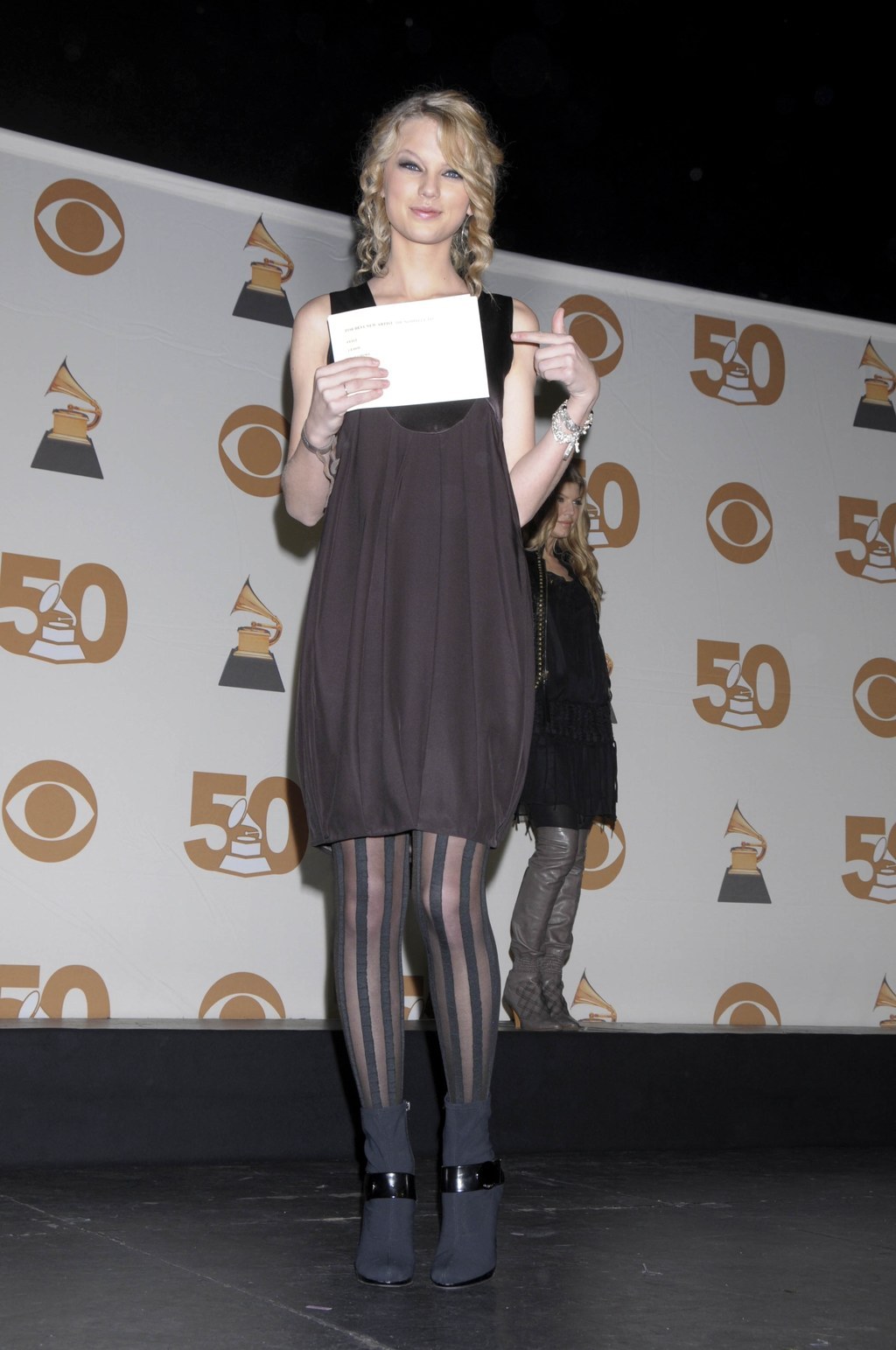 And that handbag! No one has ever been as excited about a handbag as Taylor Swift in this moment.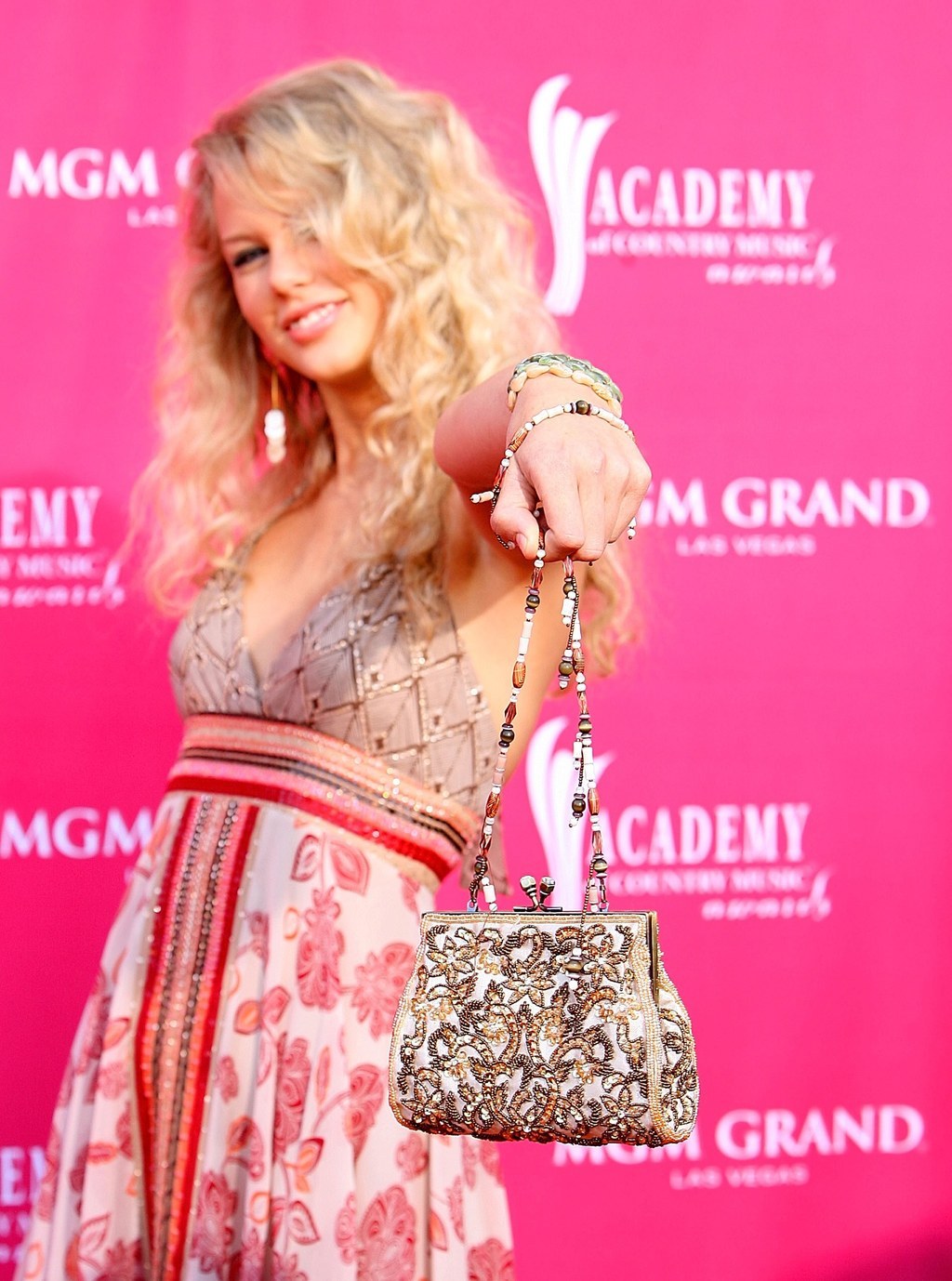 Sometimes she just decided to wear all the accessories at once.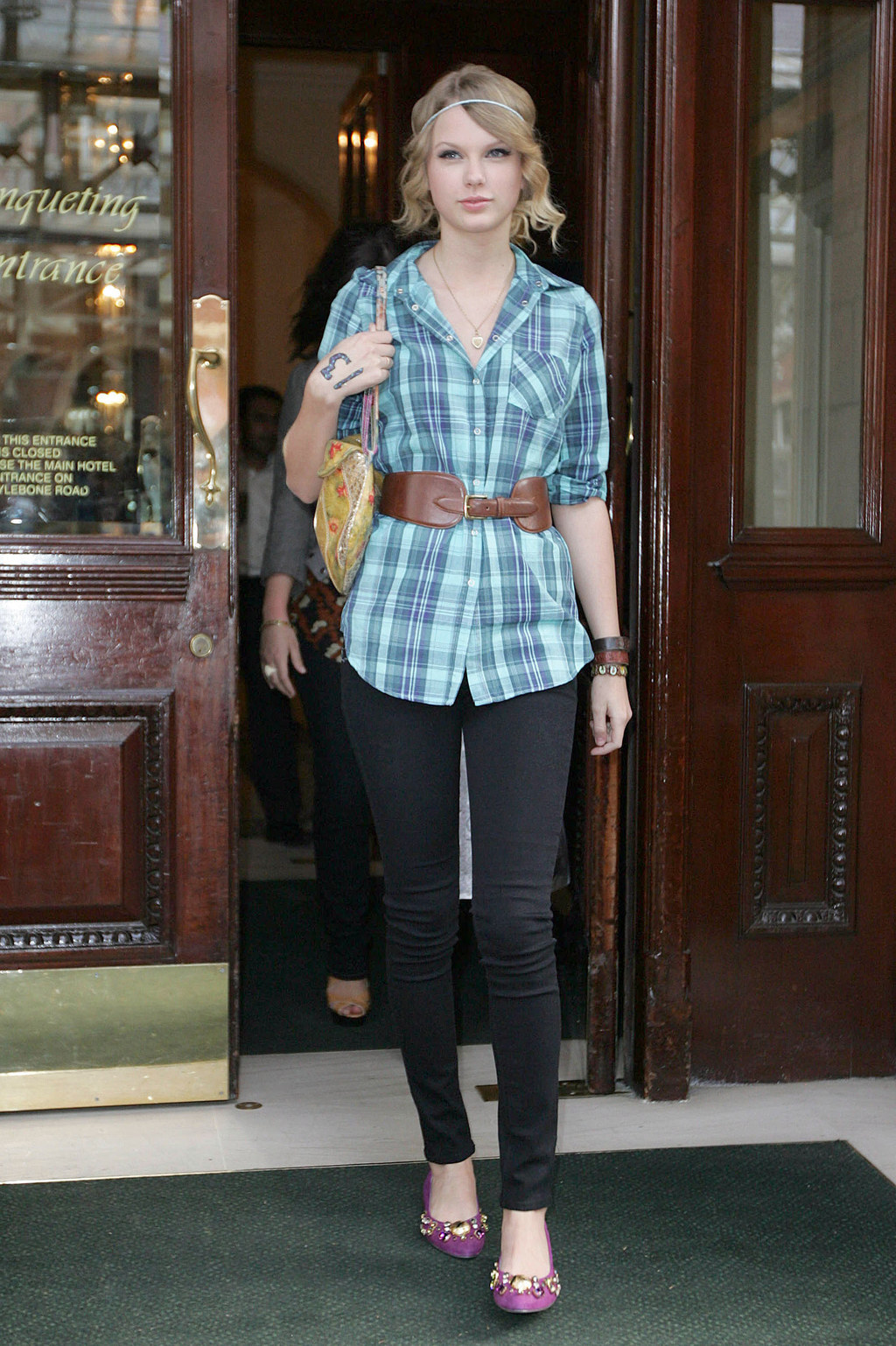 Because she knew it just worked every time.
She loved nothing more than embracing different fabrics. And the colour purple.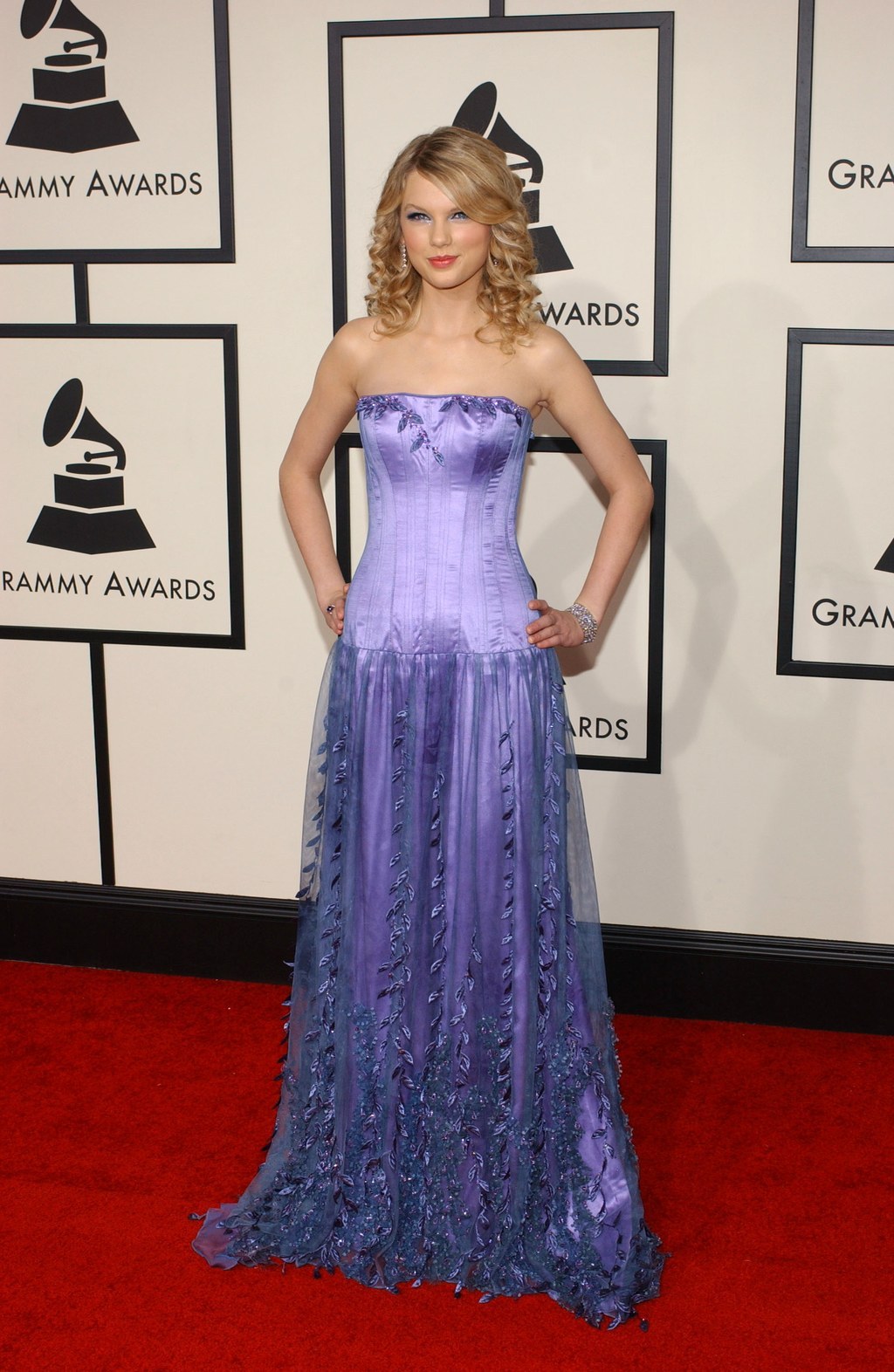 No, seriously, she really did love purple.
Some might have shied away from this ensemble, thinking, There's too much going on here. Not Taylor. Taylor was fearless.
But she also knew the value of just keeping things simple once in a while.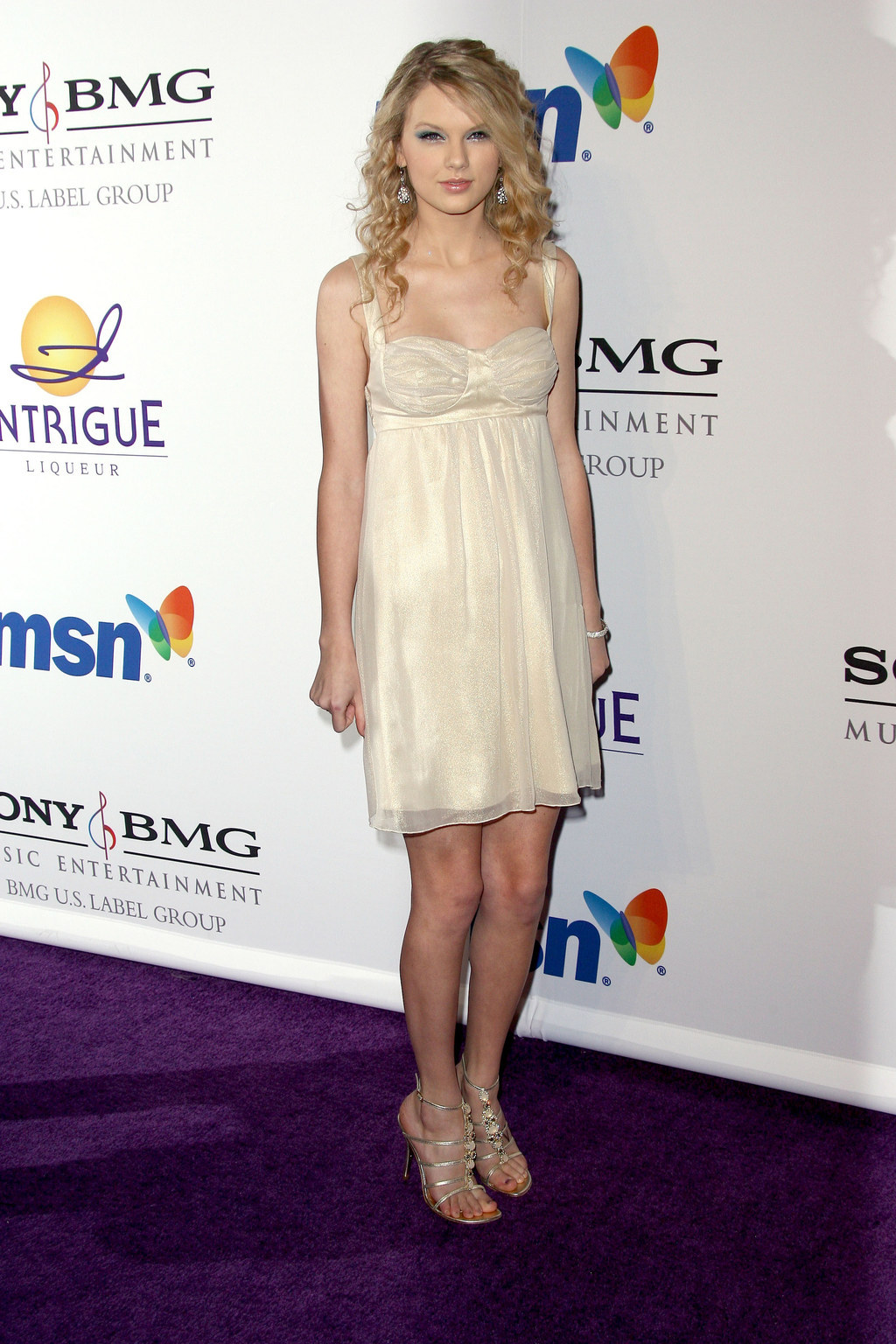 And when to just dress down in jeans and a hoodie.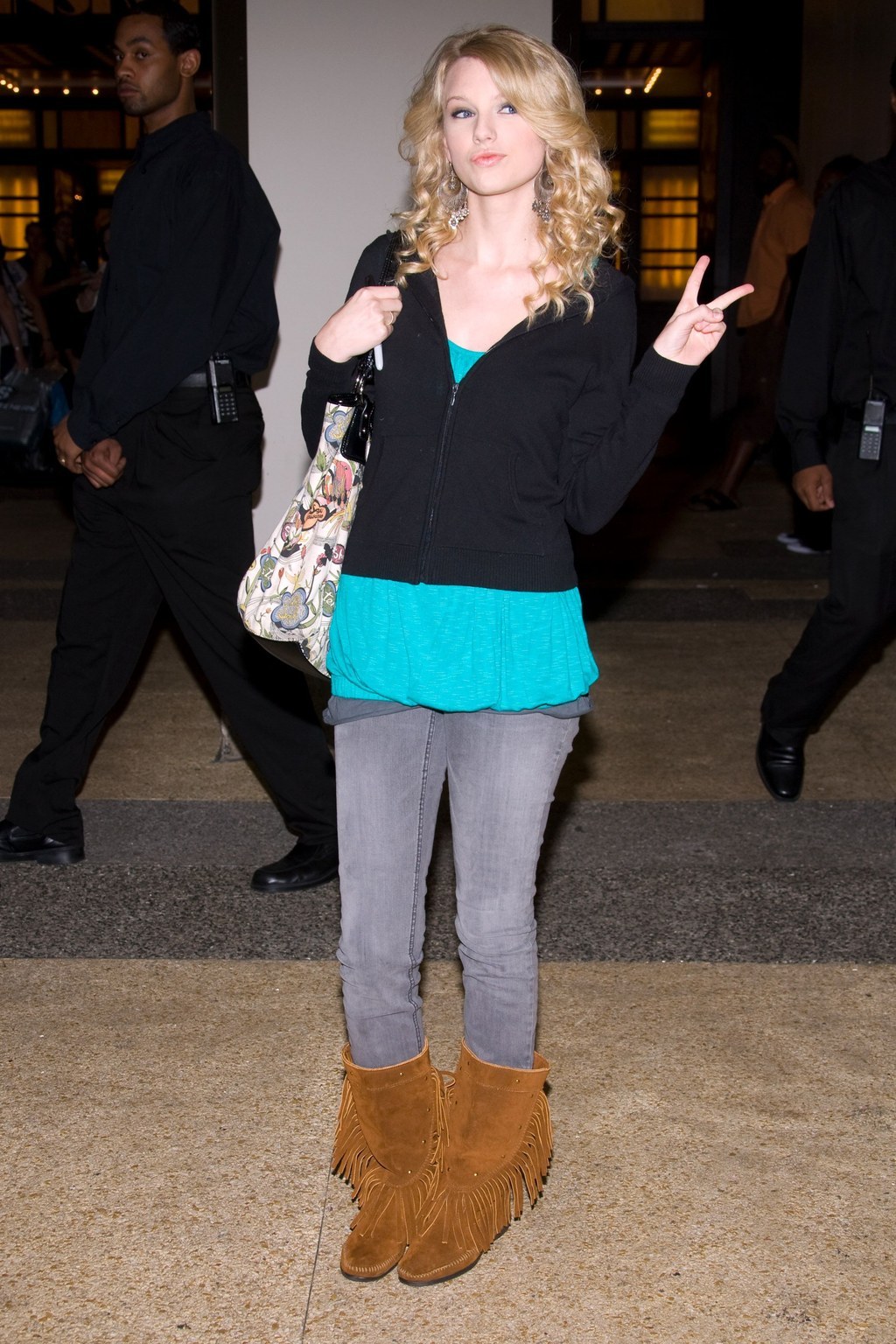 And when to wrap up warm.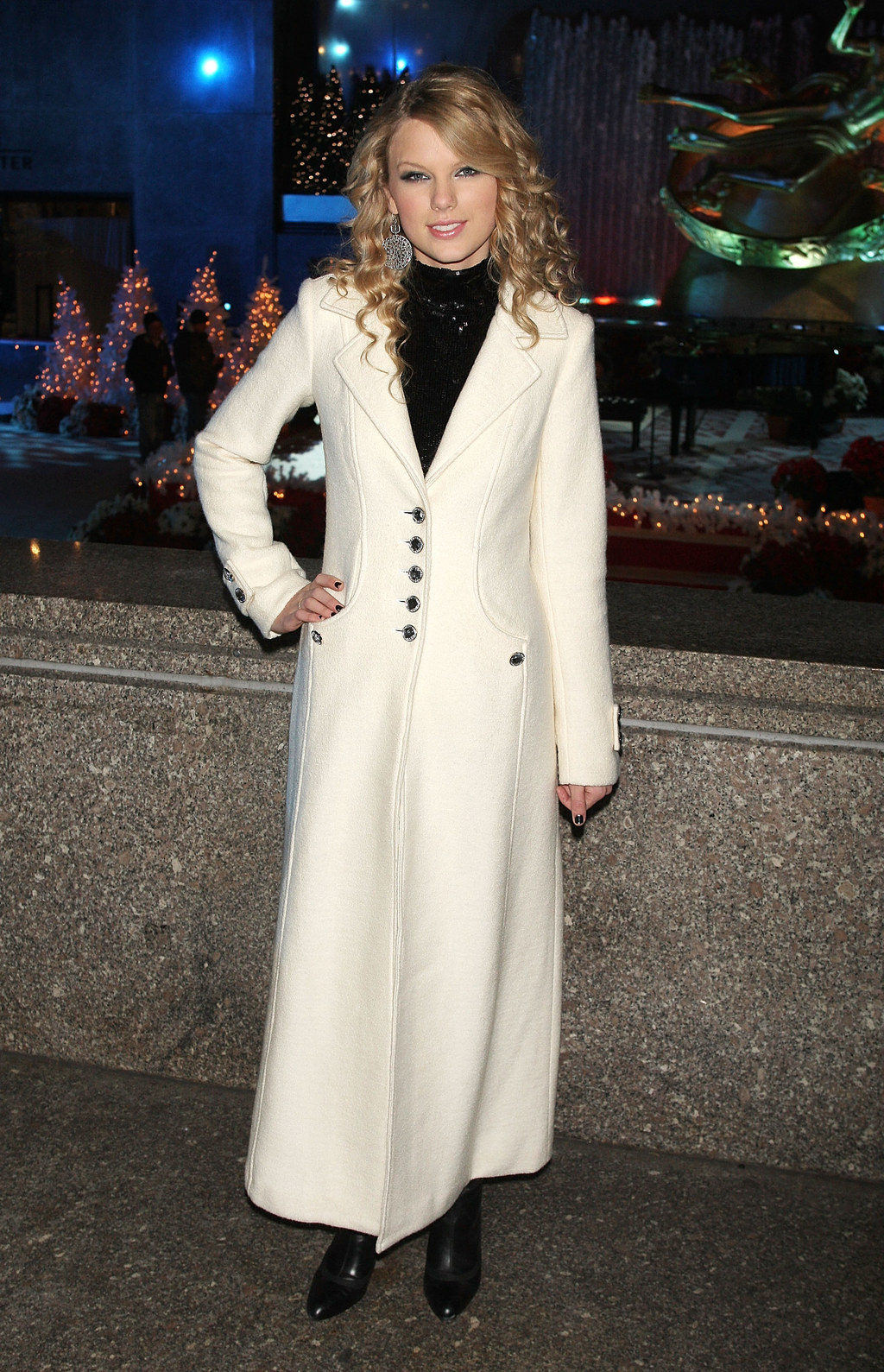 So let's never forget mid-'00s Taylor.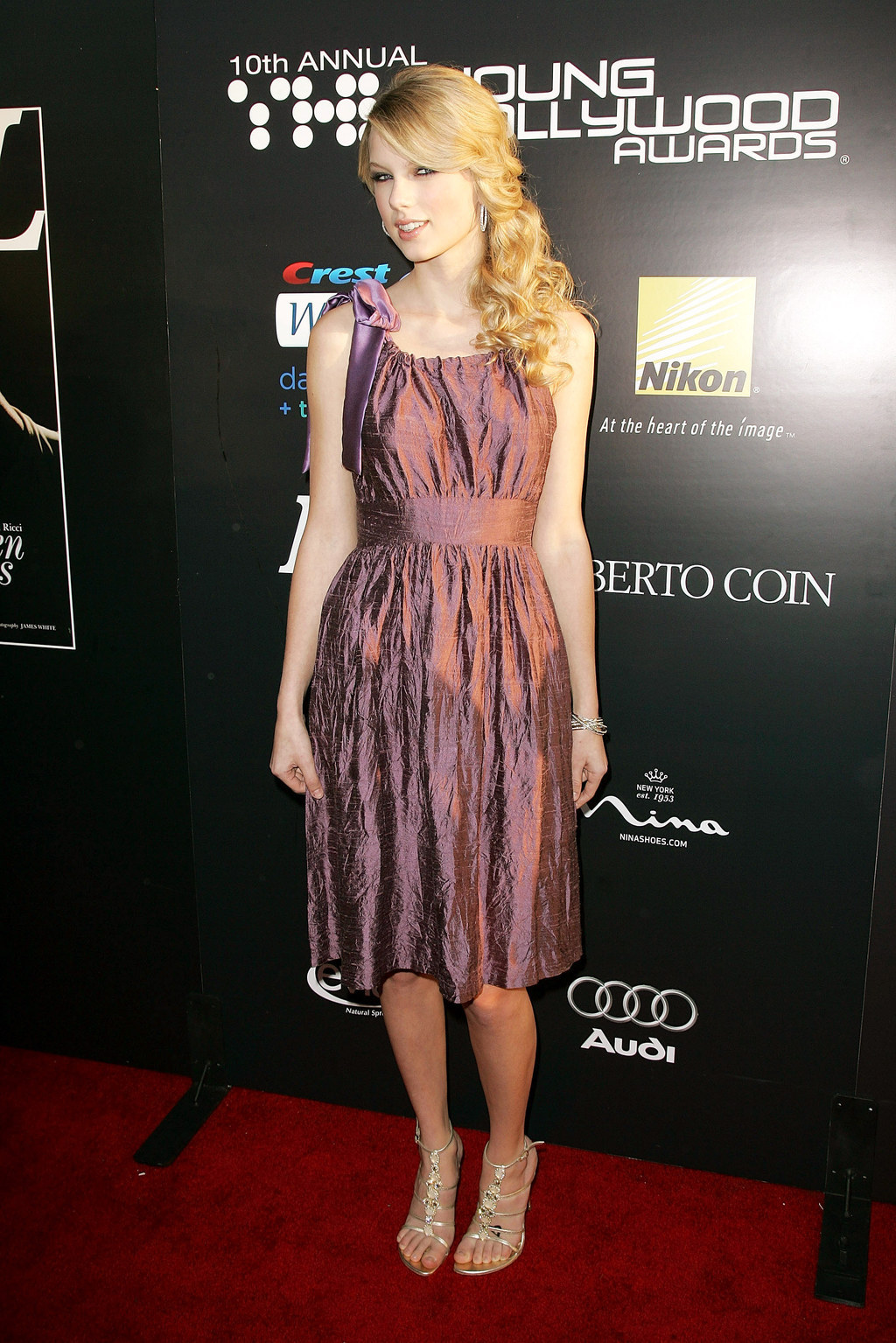 Who showed us all how to rock sequins.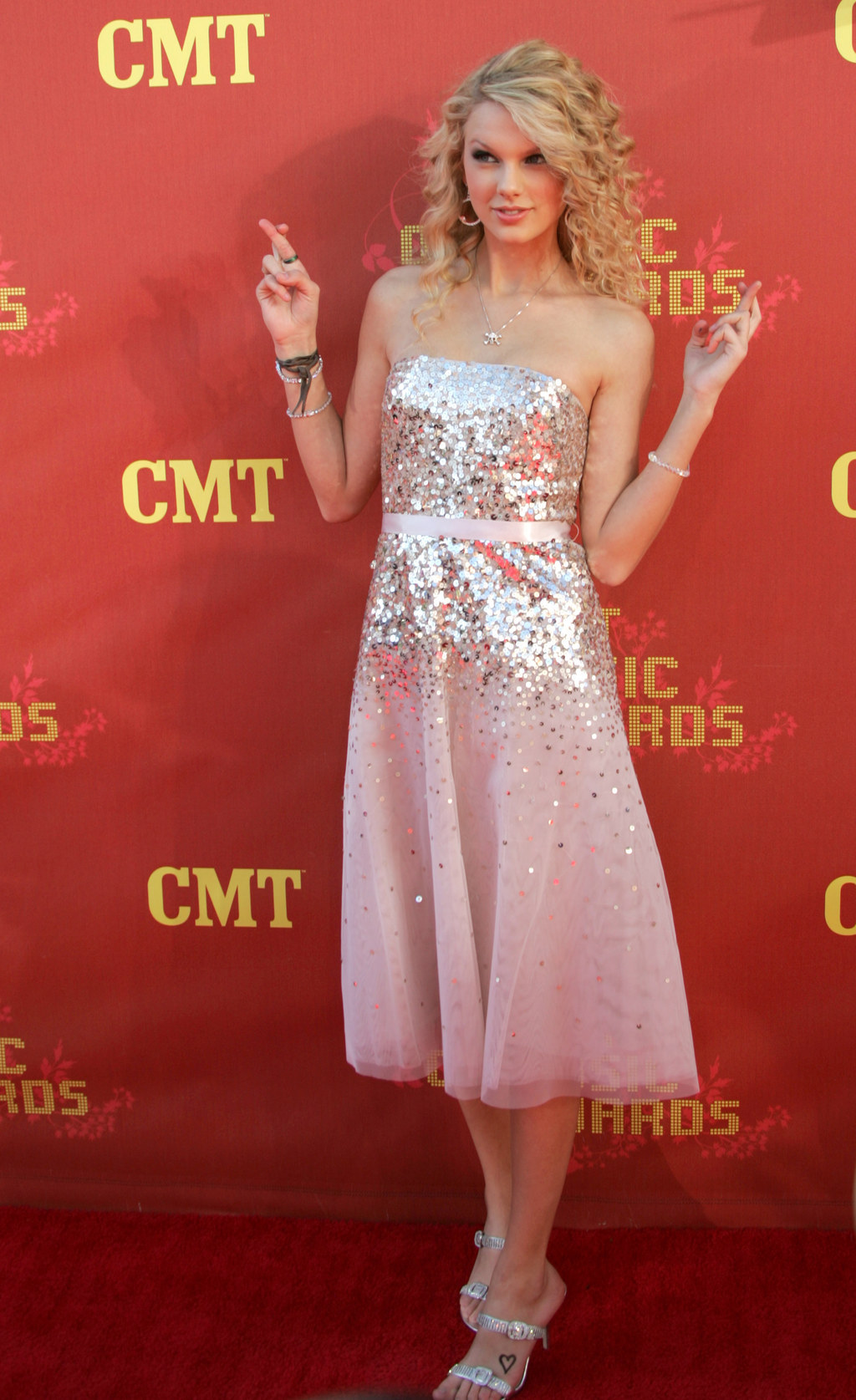 And the importance of having a satin dress for every occasion.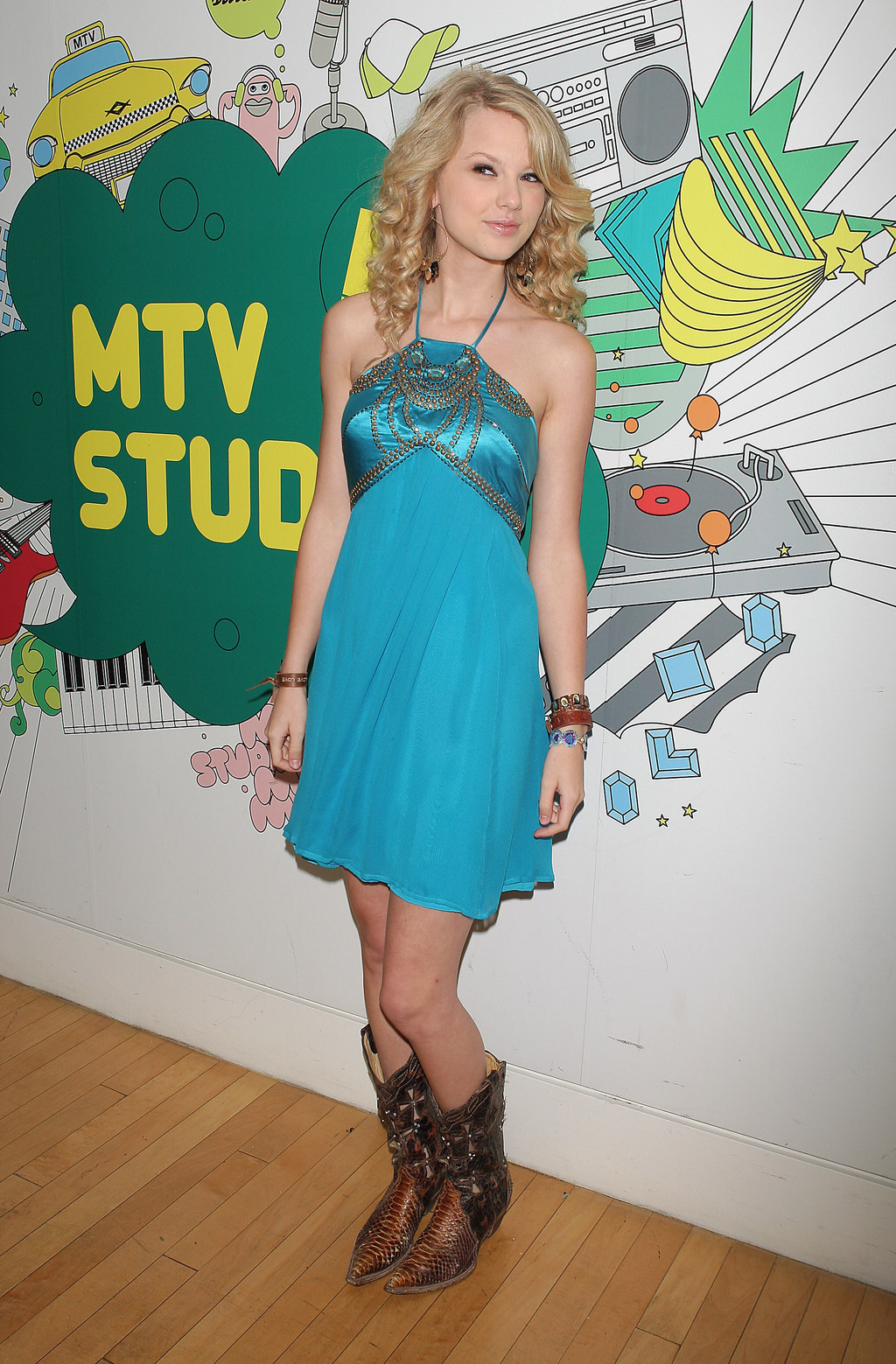 And who loved to pose like this.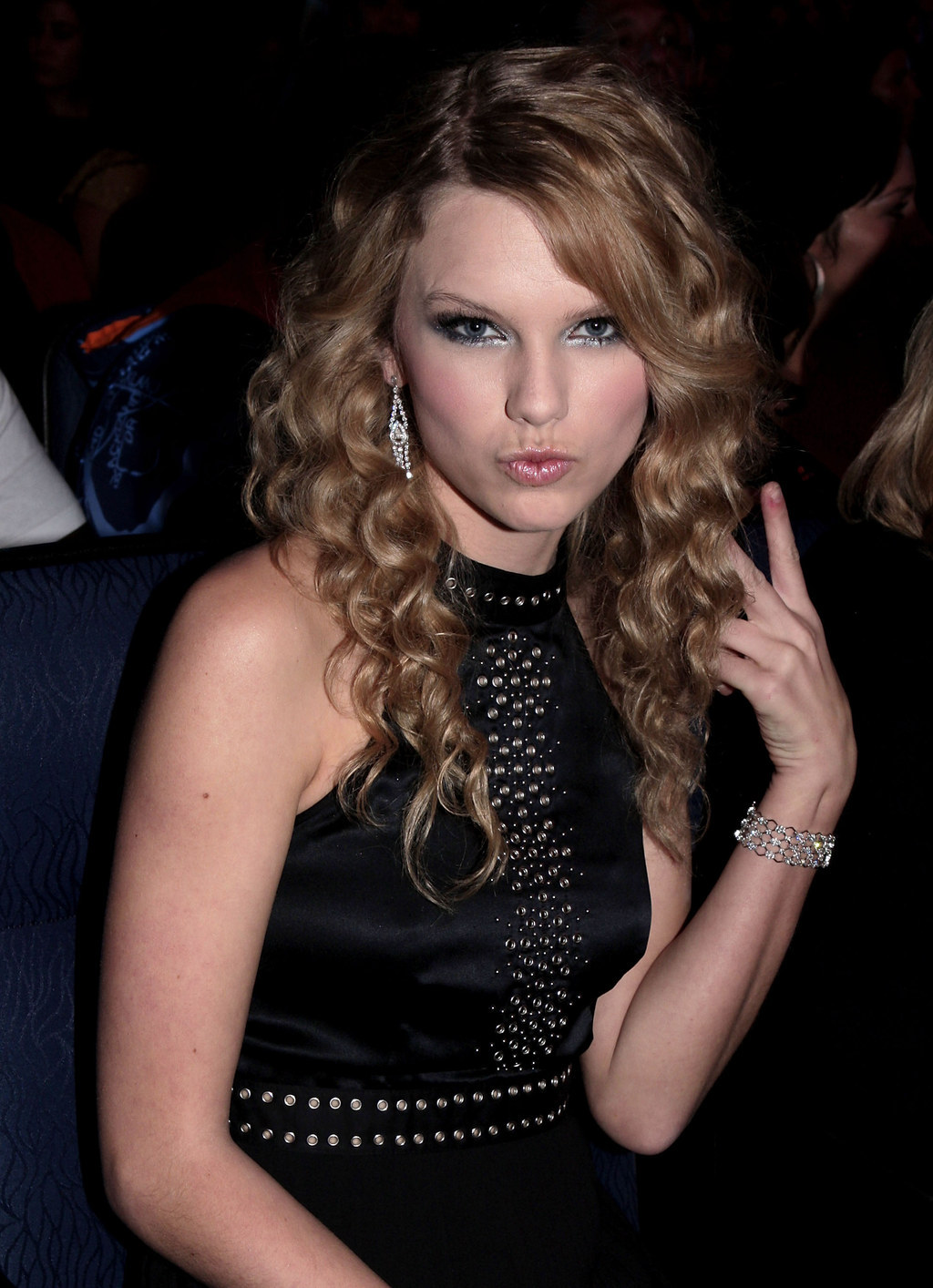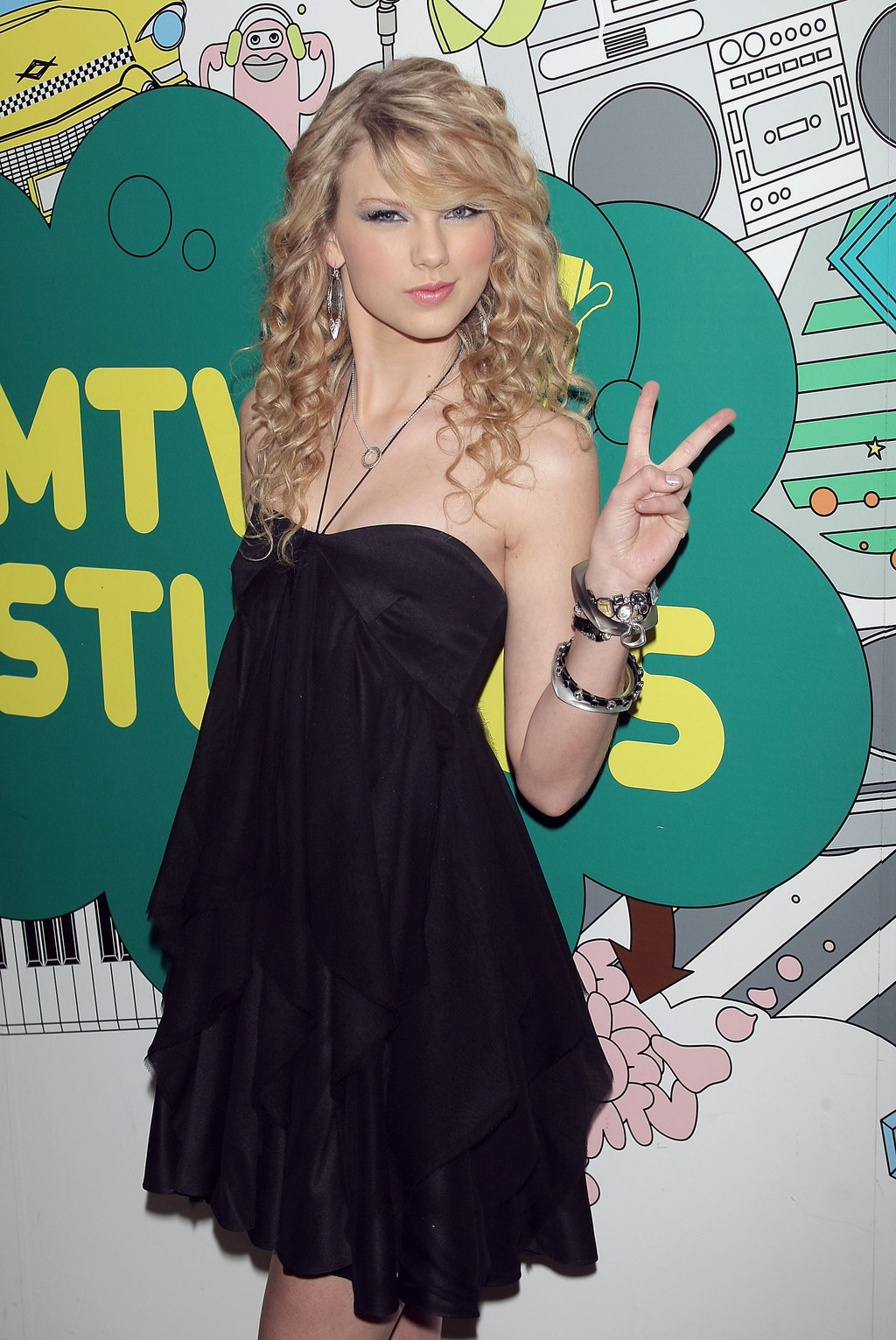 She will never go out of style. ❤️