The pair appeared on Today to discuss their new TV show, but since Nick's ex-wife Jessica Simpson is currently promoting a book which references him, it was only a matter of time before she came up.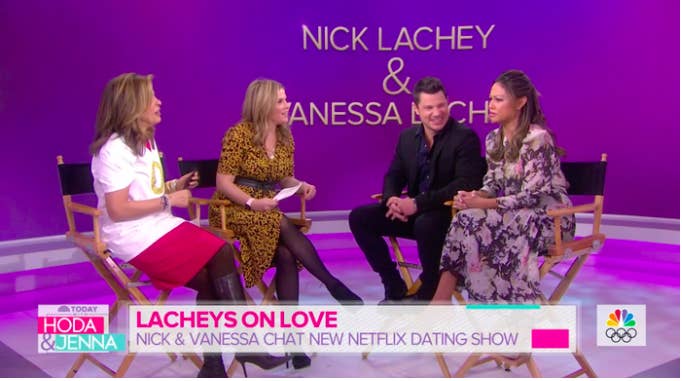 It all started when Hoda Kotb mentioned that she'd recently interviewed Jessica about her memoir, Open Book. She claimed that during the interview, Jessica said she was on good terms with Nick, and that he and Vanessa had sent a "beautiful" gift after she gave birth.
Nick attempted to move the conversation on by talking about something else, but Vanessa interrupted looking very confused.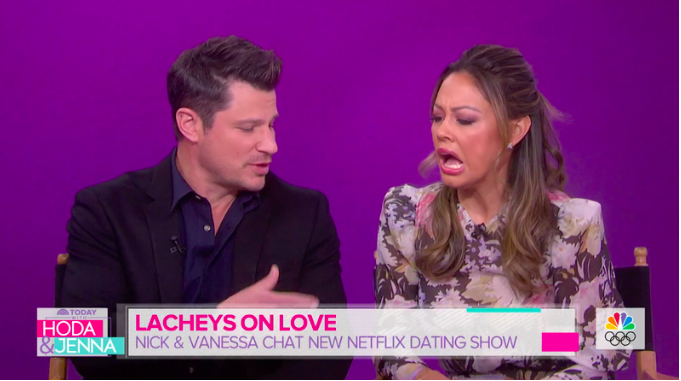 "I feel bad, I'm sorry," she said. "You said somebody sent her [something]...It wasn't us."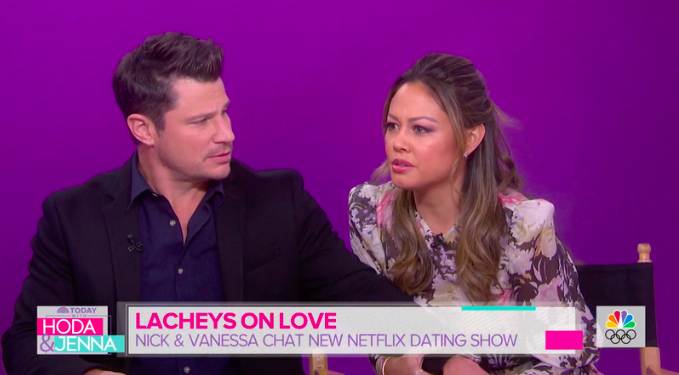 Rather than just laugh and move on, Hoda decided to recount Jessica's story again, saying: "She got something nice from you guys after — I don't remember — some moment in her life, and she thought it was sweet. So she sort of was, like, saying thanks to you guys."
Nick then quietly asked Vanessa, "What did you send?" and she replied: "No, I didn't."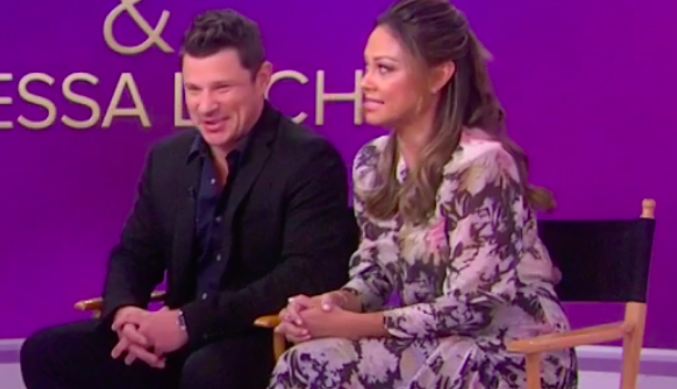 Hoda joked: "You can't remember?!"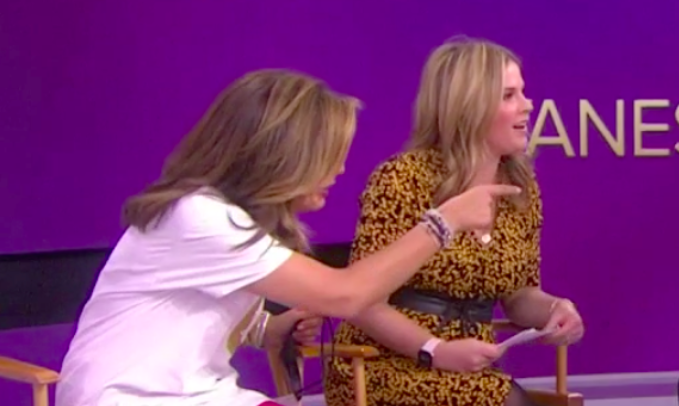 And Vanessa, visibly confused, replied: "No, I didn't. I don't know her address. But thank you, whoever sent it from us."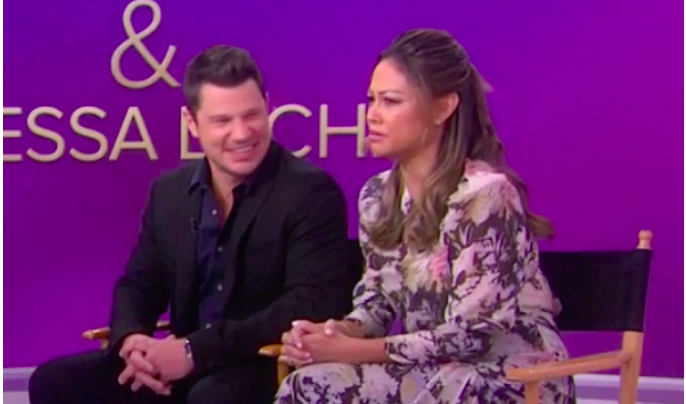 Many people were quick to criticise Vanessa's response to the situation, suggesting she'd deliberately made the interaction awkward in a bid to create ~drama~.
Well, Vanessa has now spoken out in defence of herself, responding to a series of tweets commenting on the incident.
The first tweet she responded to was this one, in which her reaction was described as "10000% not necessary and super awkward".
"How." Vanessa wrote in response, "I'd love to know. Truly...I think it's weird accepting credit for something you didn't do or give. Even weirder to bring up something so random."
"Should I have pretended to give it?" she went on, "Can we get a do over and tell them it was a big beautiful basket."
Vanessa then replied to someone who criticised her for "calling out the host" live on air.
She said: "Totally hear you. But also, you make sure you do your research and state facts and ask appropriate questions as the host... don't you think. The statement wasn't true, so I was simply clearing that up."
Another fan said she thought she'd misheard Vanessa's initial comment denying she'd sent the gift.
So Vanessa responded to this tweet too.
And, finally, several other people said she was deliberately being shady.
So she responded to two tweets denying this was the case.
However, since the interview went viral it's been revealed that the story of Nick and Vanessa "sending Jessica a gift" after she gave birth to her first child in 2012 was actually widely reported at the time.
In fact, a source told Hollywood Life that the gift was a "large basket of pink and white cookies with adorable baby girl decorations".
So, in conclusion, I'm still confused.
A spokesperson for Jessica Simpson has been contacted for comment.