Kylie Jenner's Baby Daddy Appeared At The MTV EMAs And Everyone Made The Same Joke
Did he announce the news of the pregnancy on stage?!
For the past couple of months, we've all been going out of our minds waiting for Kylie Jenner to confirm the news that she's expecting her first baby with boyfriend of seven months, Travis Scott.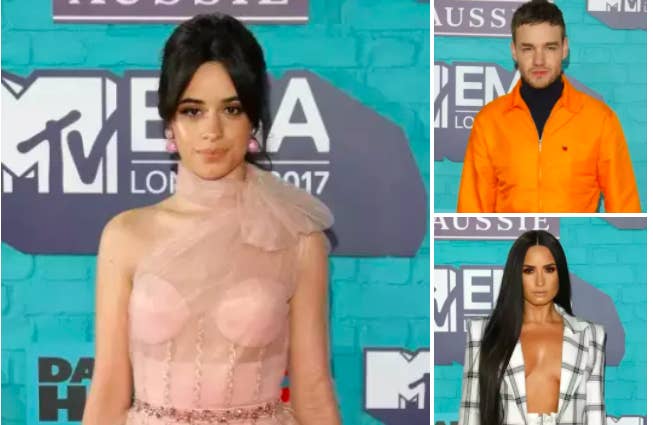 One of the attendees, and performers, was Kylie Jenner's boyfriend and ~rumoured~ baby daddy, Travis Scott.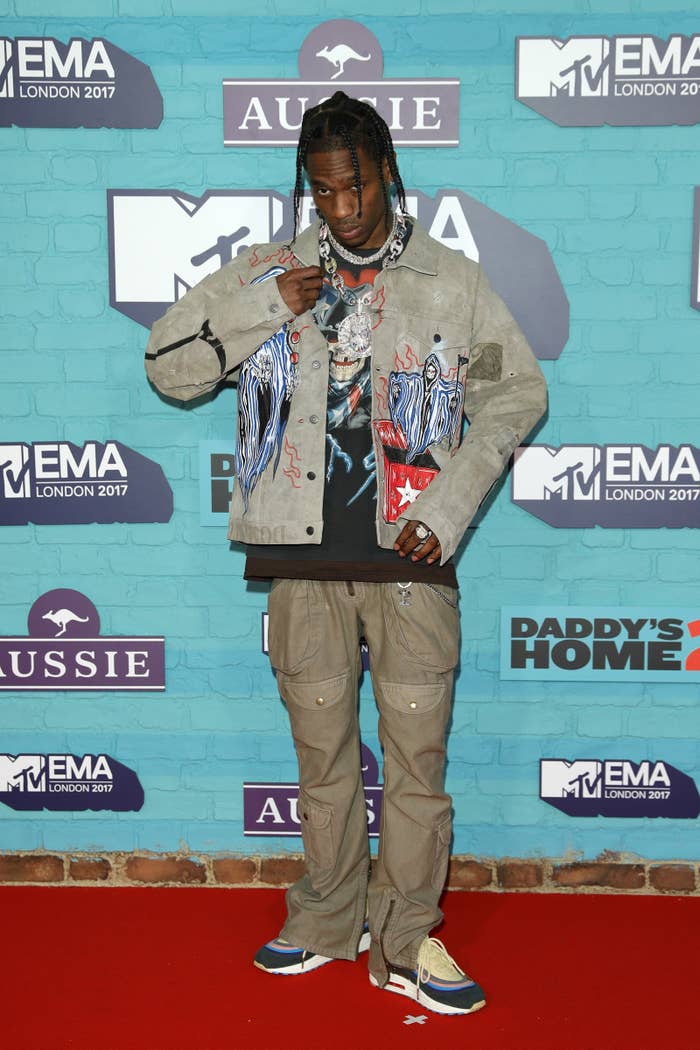 And when he took to the stage to perform, Twitter erupted with just about everyone making the same joke.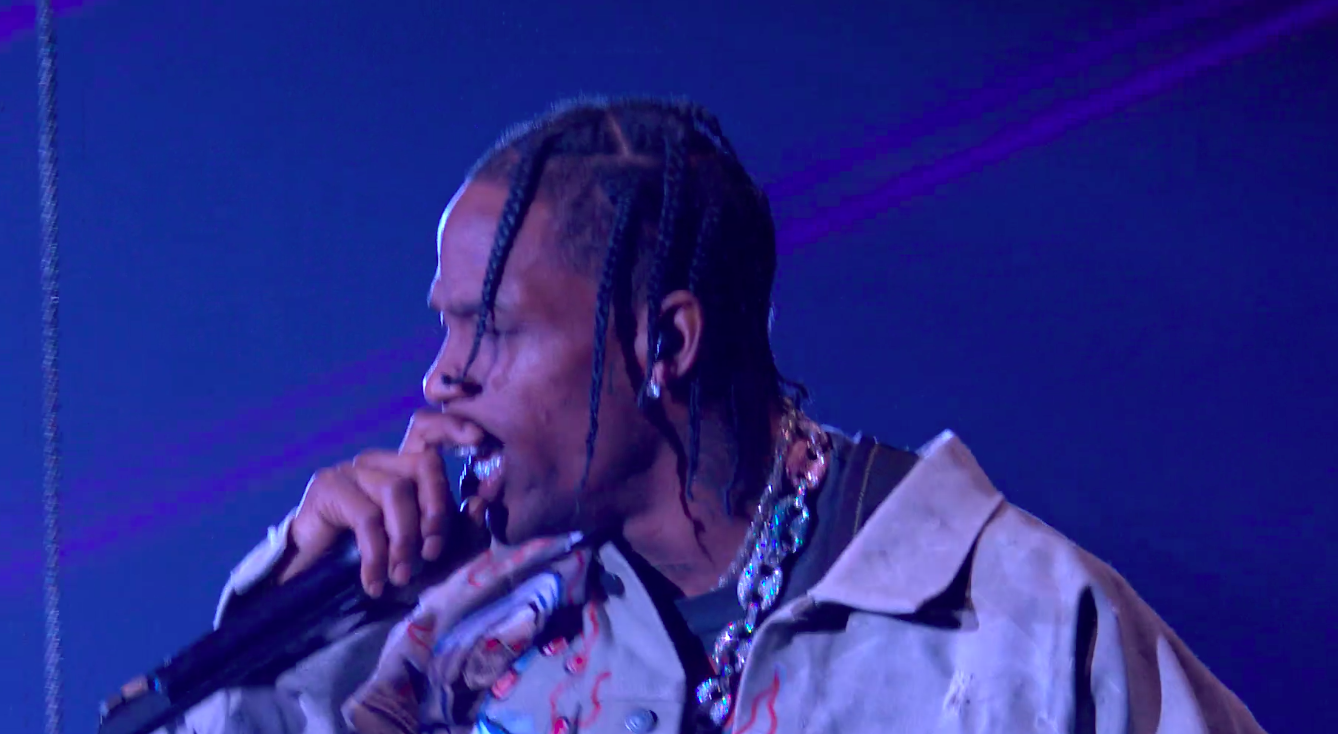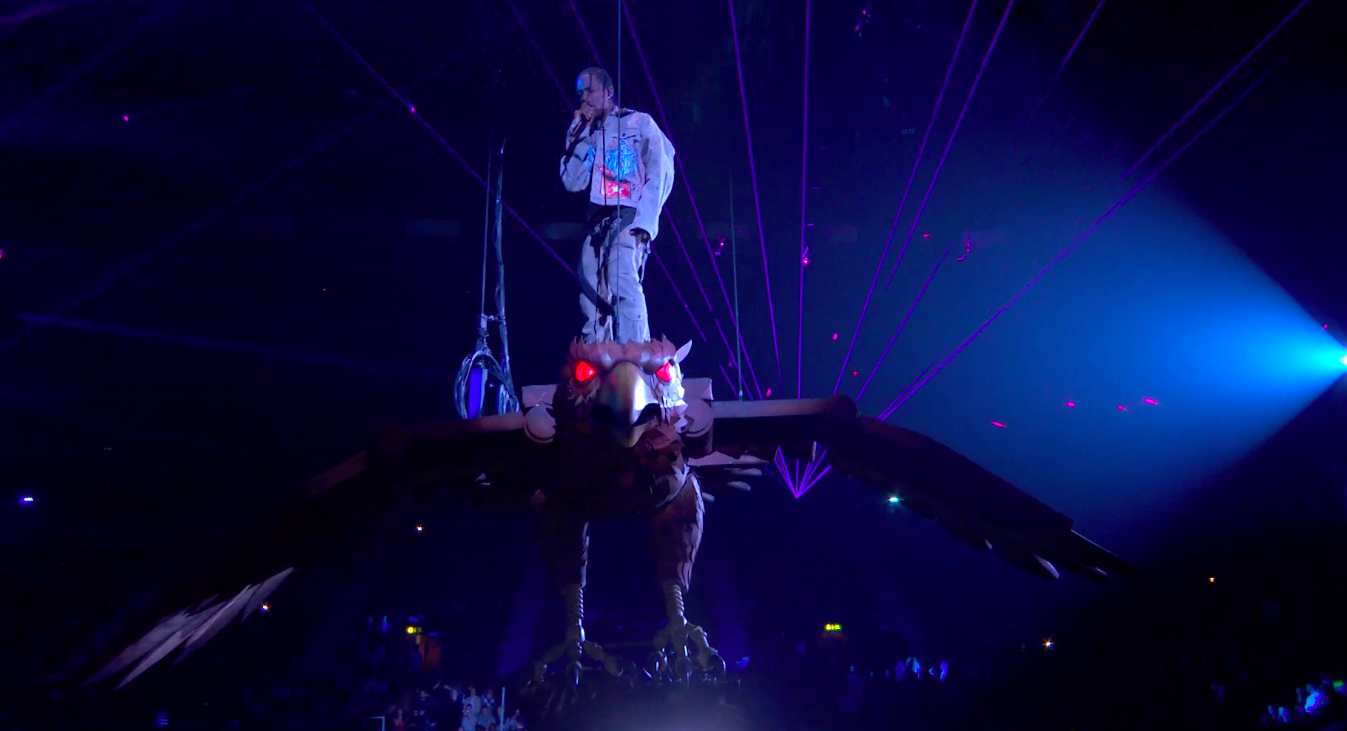 First, people connected the dots, realising that the Travis Scott on stage was, indeed, Kylie's boyfriend.
And wondered why he was there and not tending to her.
But then they wondered whether he would confirm the news that he and Kylie are having a baby on stage.
And this fan wondered whether the fact he performed on a gigantic flying bird was a reference to storks.
Sadly, however, he didn't mention Kylie or the pregnancy. So, the suspense continues.