Taylor Swift has been pretty phenomenal with her fans of late, most recently sending a select group surprise Christmas presents, as well as defending one against an abusive comment on Tumblr.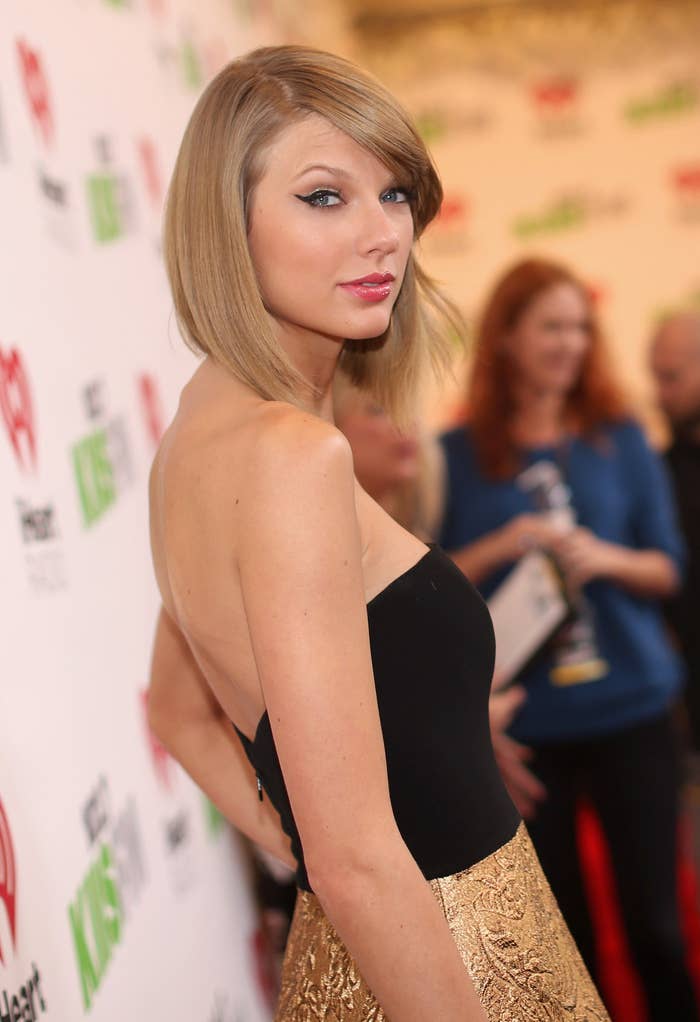 But today she has responded to a Tumblr post from a fan called Caillou Pettis, who asked her for help and advice after being bullied for his name and appearance.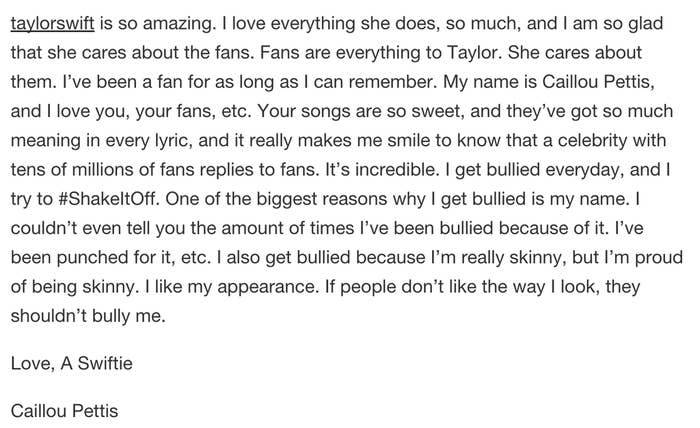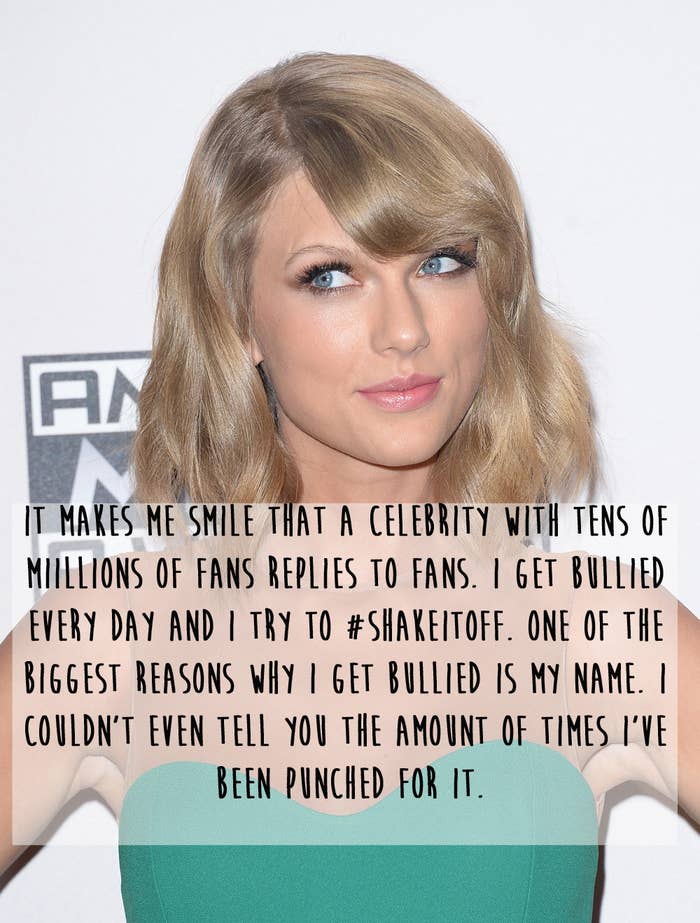 Taylor responded telling him not to be afraid of being different, concluding by telling him to not let "their words into your beautiful mind."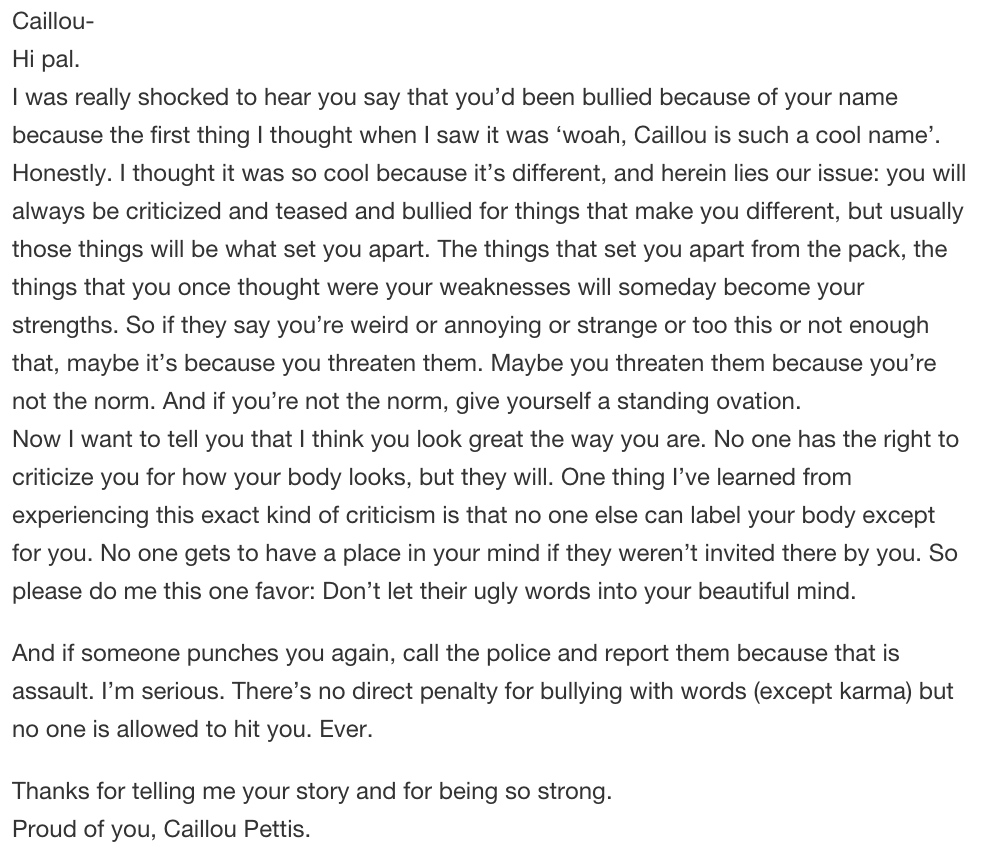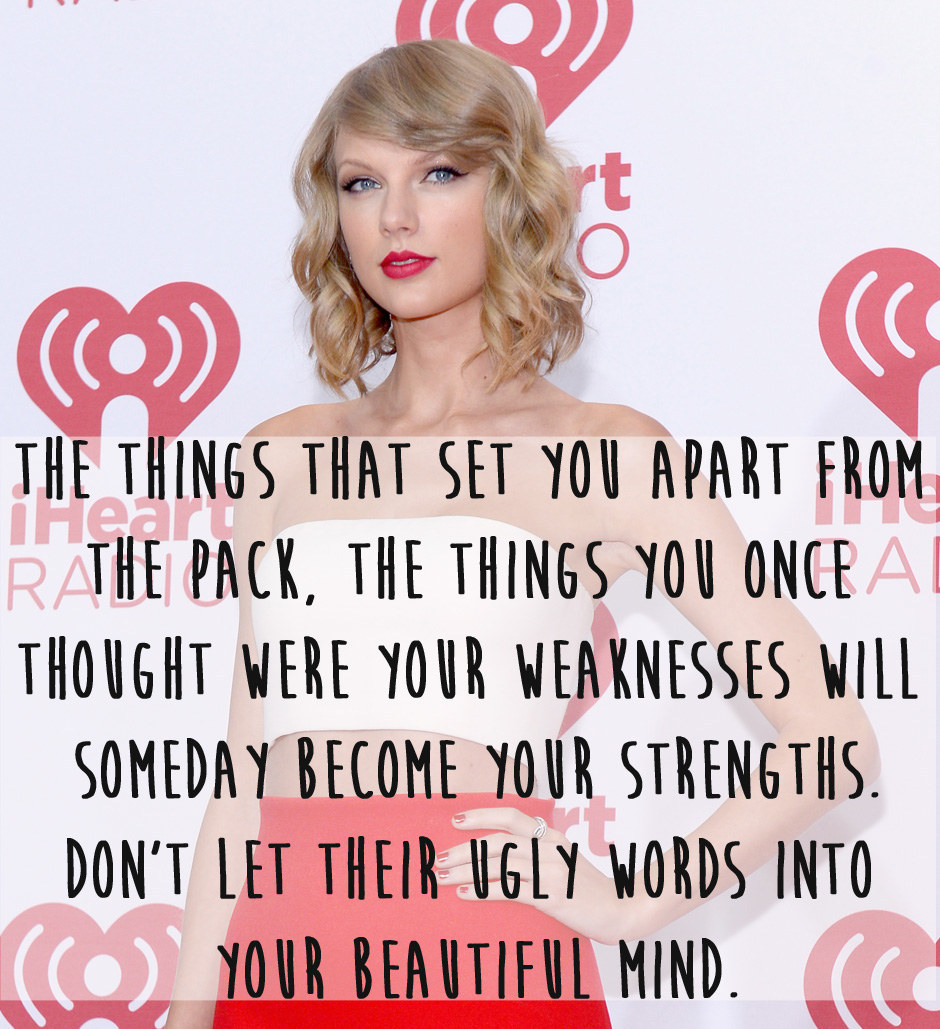 And before long, Caillou responded to thank Taylor for her words, and said that he would read her comment whenever he was feeling low.

😭 ❤️