If you're a fan of The Office, the two episodes charting Jim and Pam's wedding are probably up there among your favourites of the entire series.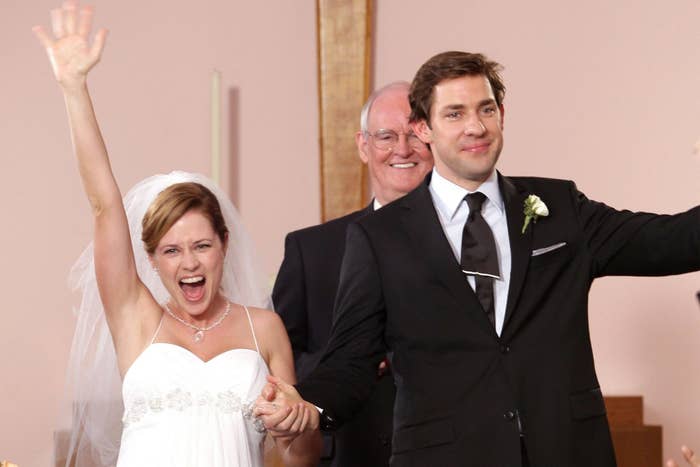 Who can forget moments like this?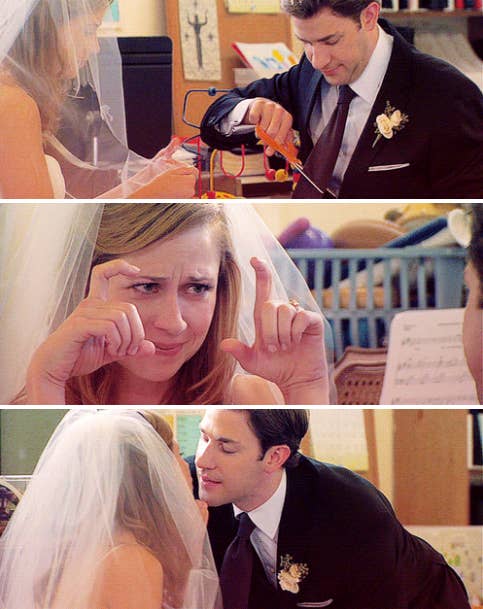 Or make it through this scene without bawling?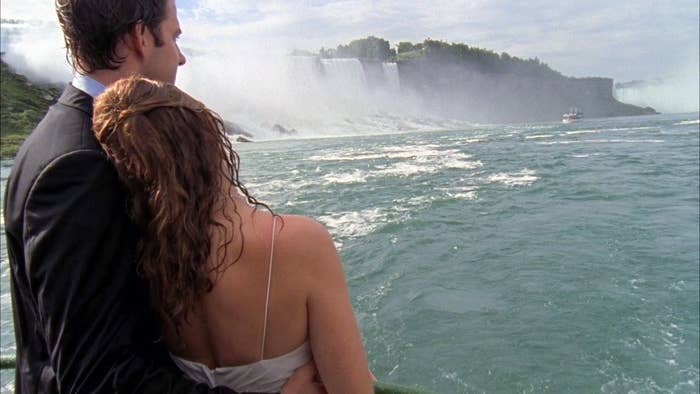 But perhaps the best moment comes at the end of the episode, when Jim and Pam's Dunder Mifflin coworkers surprise the happy couple by performing a dance at the ceremony.
The dance was inspired by a 2009 viral video and is nothing short of iconic.
Well, in scenes I don't think anyone saw coming in 2020, the cast of The Office have reunited to re-create the dance. And wow it's emotional.
The whole thing went down on the latest episode of John Krasinski's virtual news show, where he was joined by Susan and John — two Office superfans who recently got engaged.
In fact, even John's proposal was Office-themed — he got down on one knee outside a gas station just like Jim did for Pam in Season 5.
But John then dropped a bombshell by revealing that he'd gotten himself ordained online and had decided to officiate their wedding right then and there.
He then invited the couple's parents and friends to witness the ceremony along with none other than Pam herself, Jenna Fischer.
And after they'd tearfully exchanged their vows, John announced that he had one more surprise for the newlyweds.
"Because you so elegantly ripped off our show for your proposal, I feel like it's only fitting that you rip off the wedding, too!" he said, before hitting play on the song "Forever."
"But we can't play this song unless you let me invite some of my family to the party," he went on. "Ladies and gentlemen, the cast of The Office!"
And the screen then filled with all of their familiar faces.
Before Meredith hopped in with her moves — and a bottle of vodka, of course.
We then saw Oscar dancing up a storm in his backyard.
Of course, Dwight was taking things incredibly seriously.
And even managed to repeat his mistake of kicking someone in the face.
Angela got her cat involved, obviously.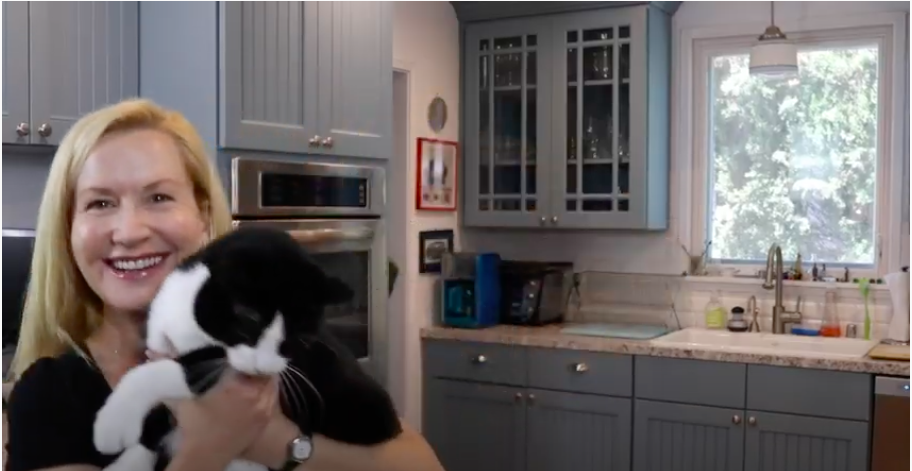 And Kevin was still wearing his Kleenex box shoes.
Creed was really getting into it.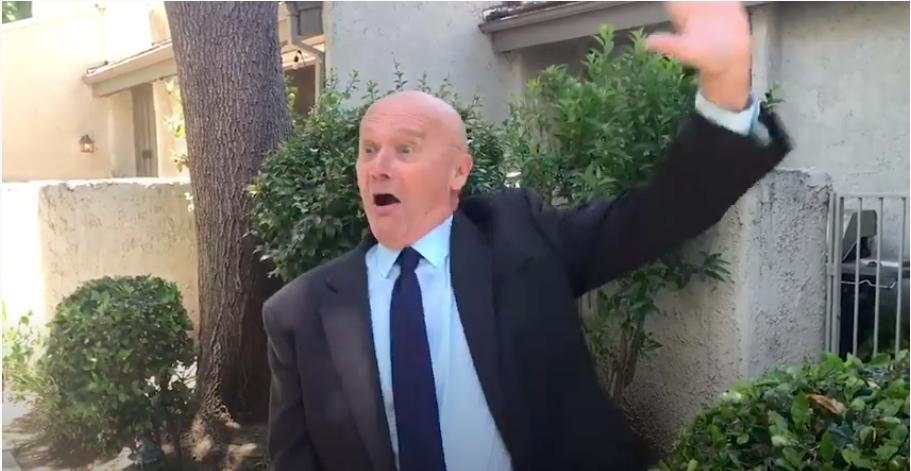 And then we also caught glimpses of Ryan...
Kelly...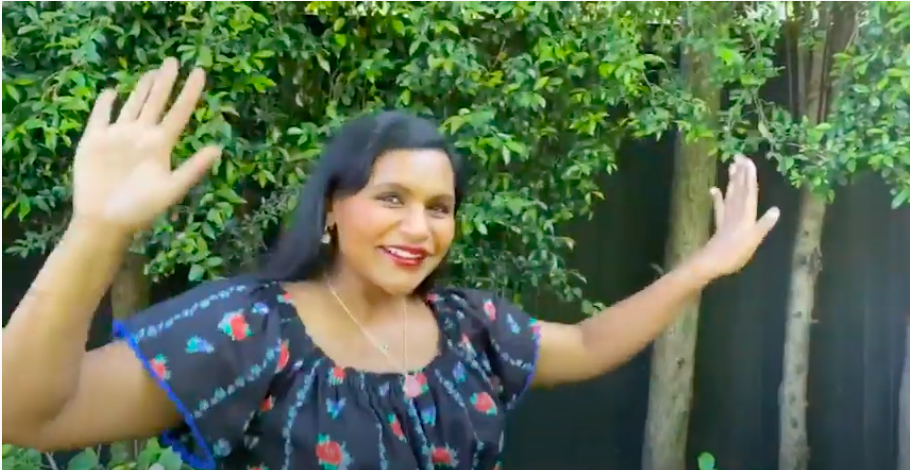 Erin...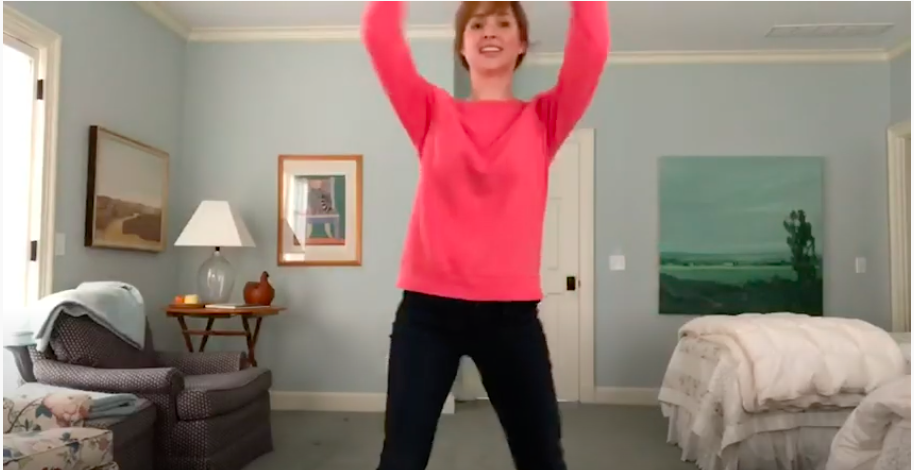 And Phyllis.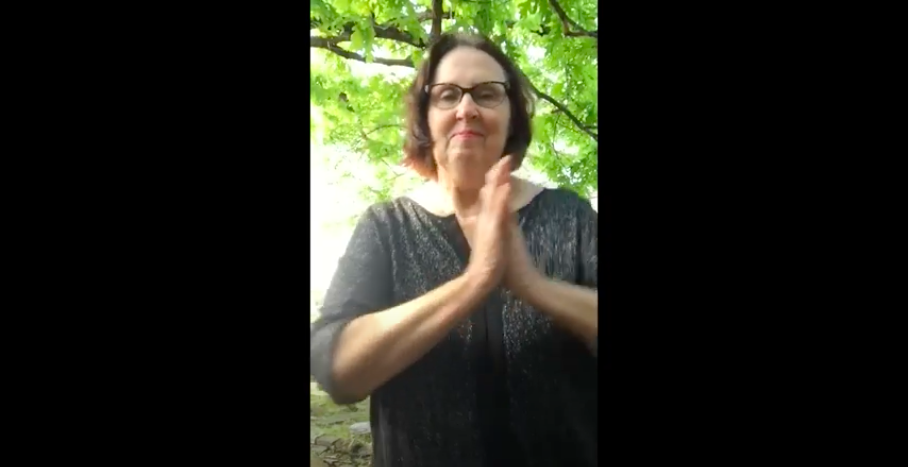 And it's safe to say that Pam was thoroughly enjoying the entertainment.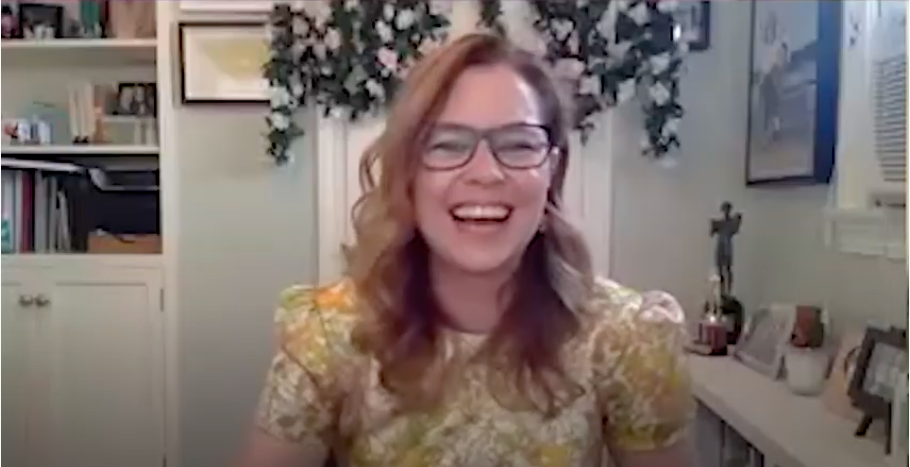 But it wasn't just Pam who enjoyed every minute. The comments of the video were quickly flooded with overjoyed and extremely emotional Office fans.