Over the last week, celebrities across the world have been speaking out, donating, and protesting in support of the Black Lives Matter movement following the killing of George Floyd in police custody on May 25.
Floyd died begging for breath after a Minneapolis police officer used a knee chokehold on his neck for eight minutes.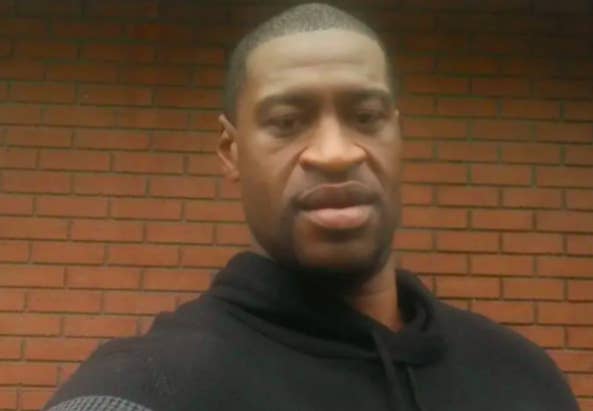 One celebrity who's been very vocal about the cause is Sophie Turner. Last week, the actor — who's currently pregnant with her first child — shared a post on Instagram amplifying the voices of a series of Black activists.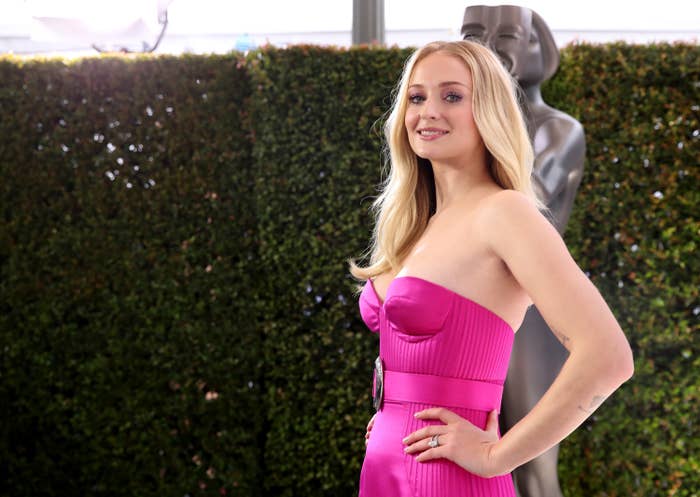 "My heart is heavy," she wrote in the caption of her post. "I stand in solidarity with those speaking out against racism and fighting for justice and equality. Silence is not an option. While my voice is not one that needs to be heard, I want to highlight some of those we should listen to."
Then on Saturday, Sophie and her husband, Joe Jonas, attended a Black Lives Matter protest in California, along with their friends Greg Garbowsky and Paris Carney.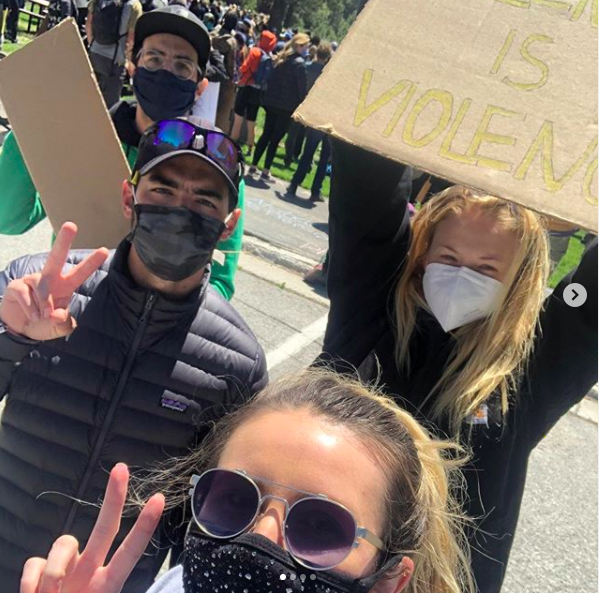 And last night, Sophie shared a series of photos from the protest, alongside a caption reading: "No justice, no peace #BlackLivesMatter."
However, while her post was generally positively received, one follower left a comment asking why Sophie was continuing to protest now that the police officers involved in George Floyd's death had been arrested and charged.

And Sophie wasted no time in responding, explaining that the protests weren't just about "those 4 cops", but rather an attempt to dismantle "hundreds and hundreds of years" of systemic racism.
"This isn't just about those 4 cops," Sophie wrote. "This is about Breonna Taylor, this is about Trayvon Martin, this is about Eric Garner, this is about the systemic racism that black people have faced for hundreds and hundreds of years."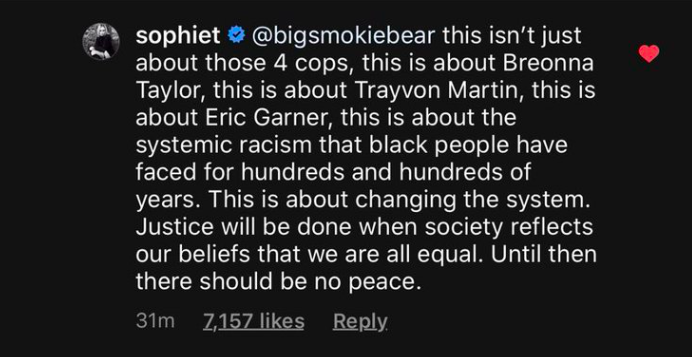 "This is about changing the system," she added. "Justice will be done when society reflects our beliefs that we are all equal. Until then, there should be no peace."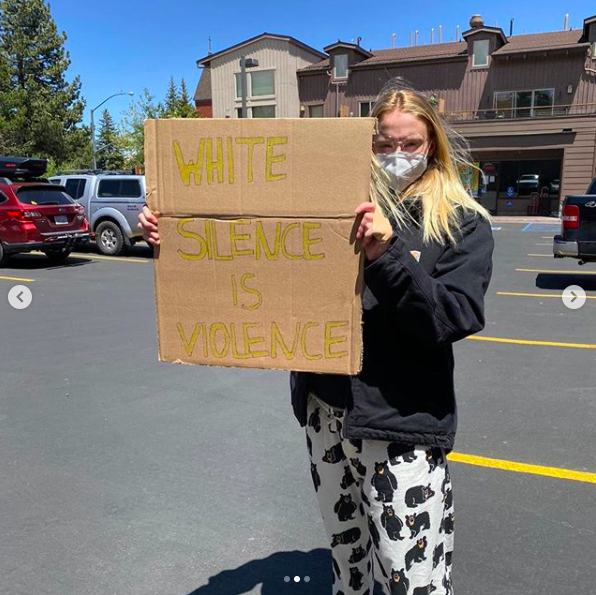 Sophie went on to share a series of resources in her Instagram stories, including a link to Black-owned fashion and beauty brands, as well as this video of poet Kyla Lacey's spoken-word piece on white privilege.