Last month, Sophie Turner and Joe Jonas surprised everybody by getting married in Las Vegas after the Billboard Music Awards.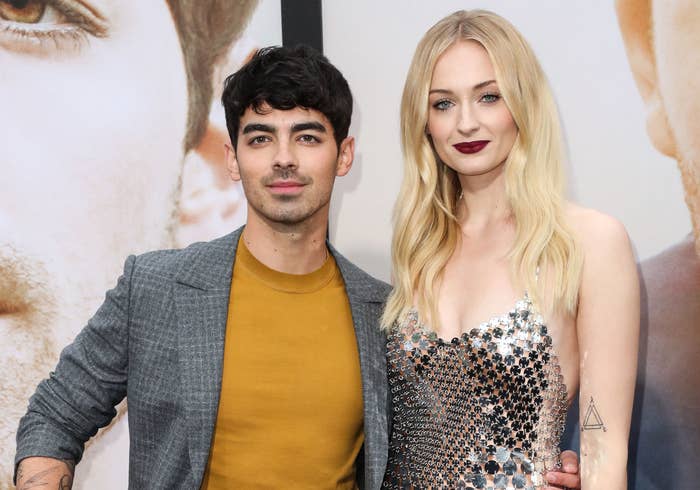 And it's safe to say the nuptials became instantly iconic. Turner walked down the aisle in a white jumpsuit, there was a pink limo, an Elvis Presley impersonator officiated the ceremony, and the whole thing was livestreamed by Diplo.
The decision to get married, however, was pretty spur-of-the-moment, and neither Jonas's nor Turner's parents were in attendance. Shortly after the news of their marriage went public, the couple — who have been engaged since late 2017 — revealed that they were planning a second, more intimate ceremony in Italy this summer.
And it appears that Turner has taken the opportunity to get her closest girlfriends together for a bachelorette party before tying the knot a second time.
While Turner herself hasn't posted any images from her bachelorette party, many of her friends — including her Game of Thrones costar Maisie Williams — have taken to Instagram to share everything that went down. And to be honest, the party looks even better than the Vegas wedding.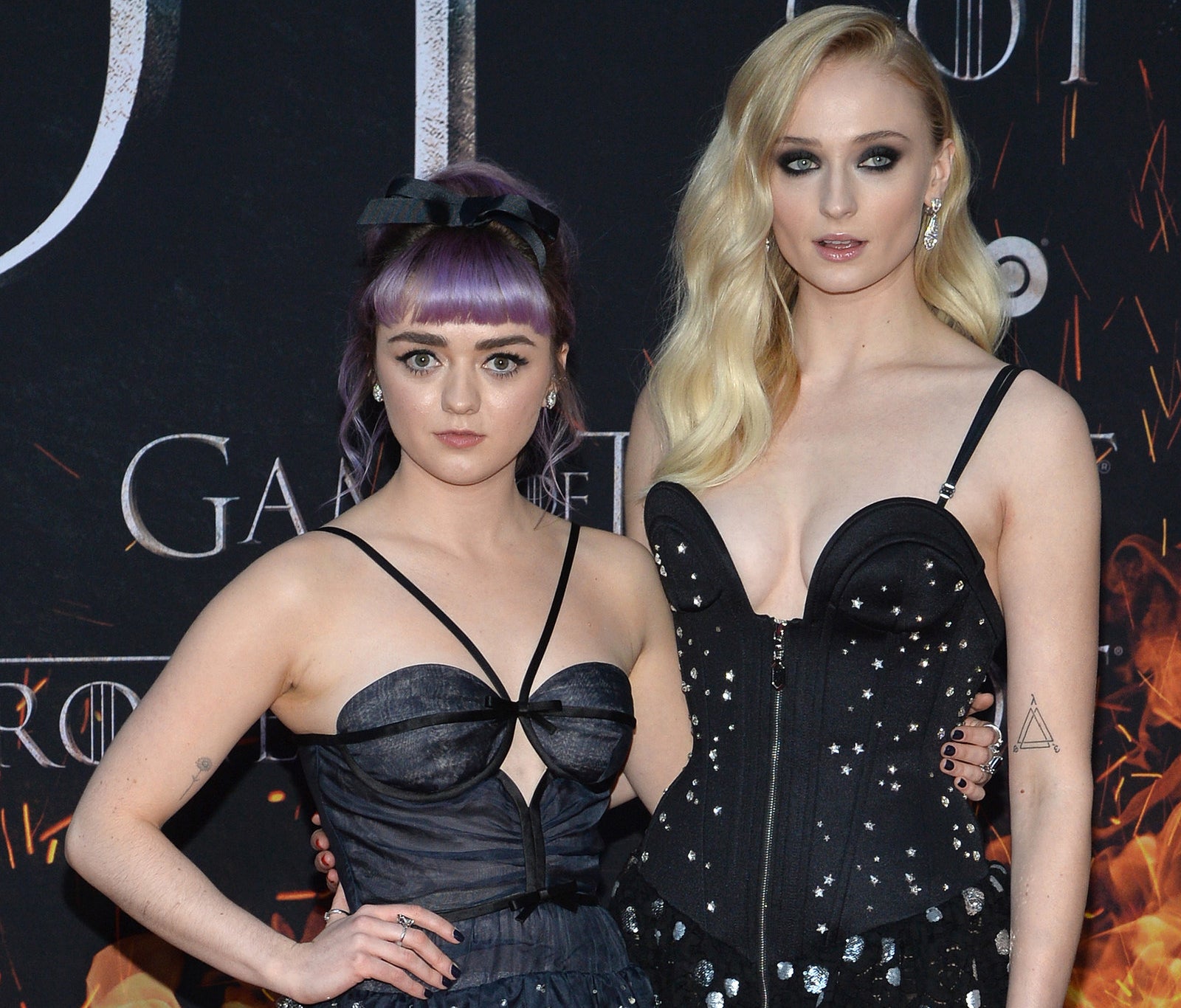 Things kicked off with the girls all going to see Turner's husband in concert at the Jonas Brothers' London show earlier this week.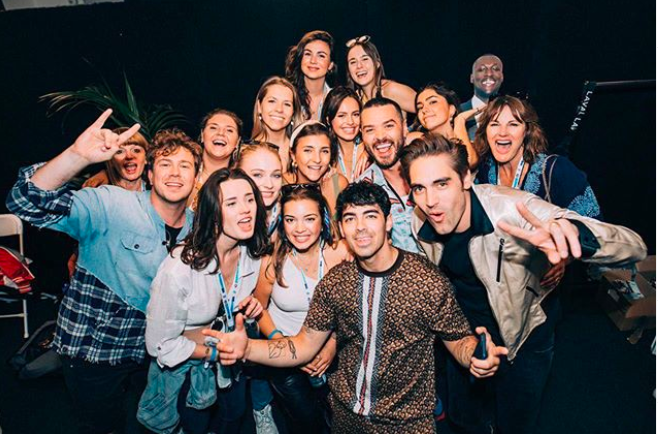 They then headed off to catch a private jet to Benidorm — an infamous Spanish seaside resort renowned for its partying.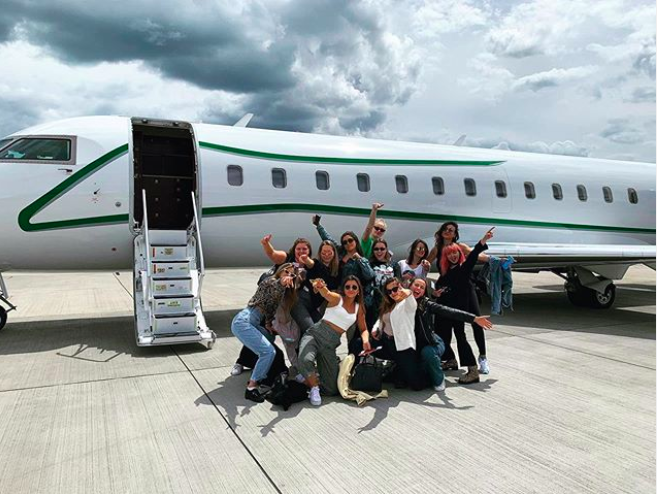 On board, they tucked into a McDonald's feast.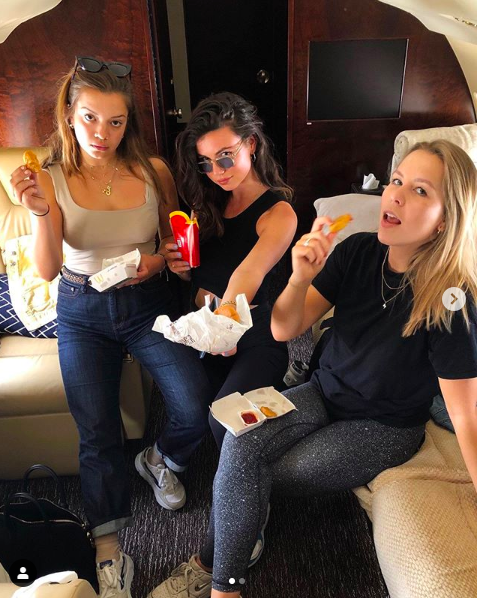 And took advantage of a photo opportunity with their shades and glasses of champagne.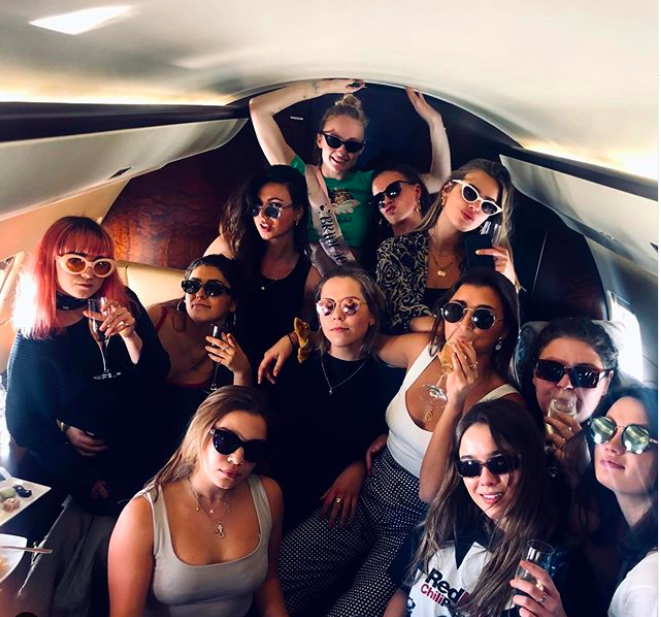 🔥 🔥 🔥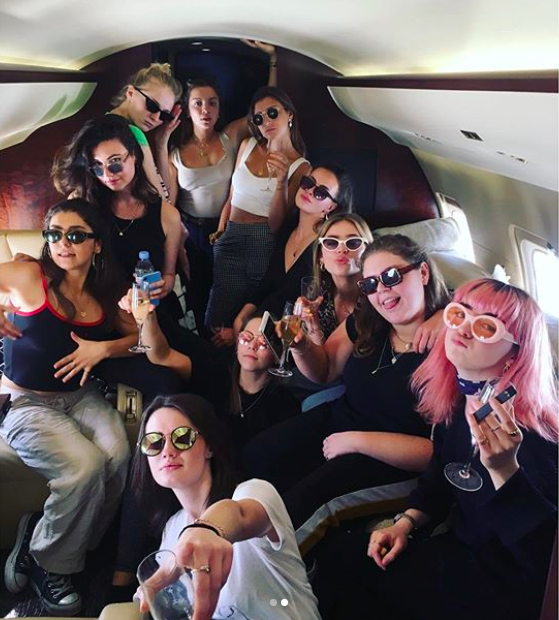 There was a minor setback when they ended up spilling their champagne and burgers, but it didn't stop the girls from having fun.
Once they arrived in Benidorm, the girls swiftly got changed into neon outfits and matching wigs.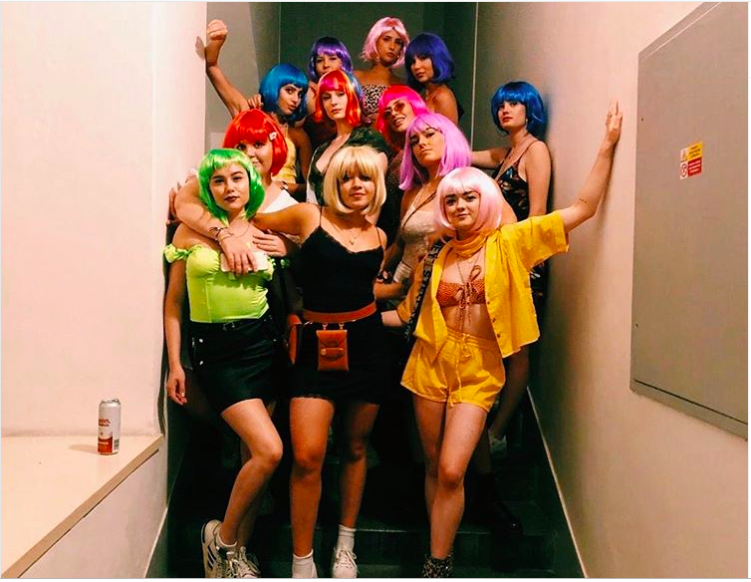 And posed up an absolute storm.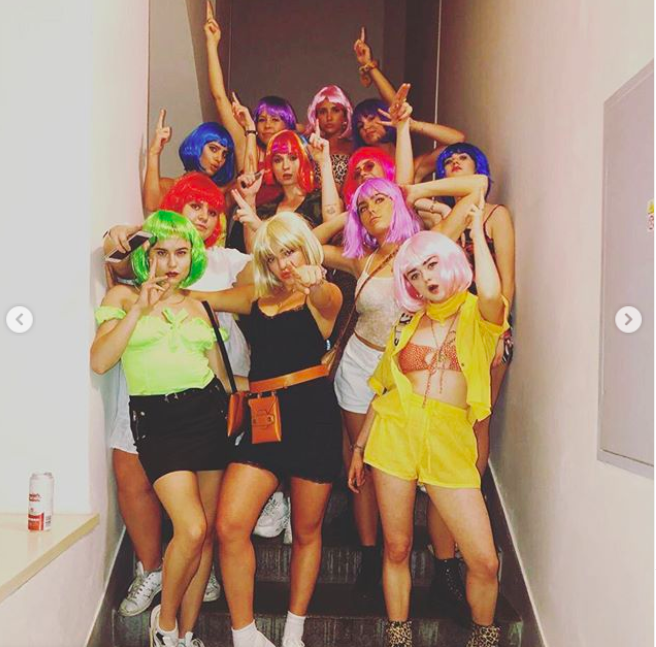 There was a "Bride to Be" sash and penis straws because, obviously.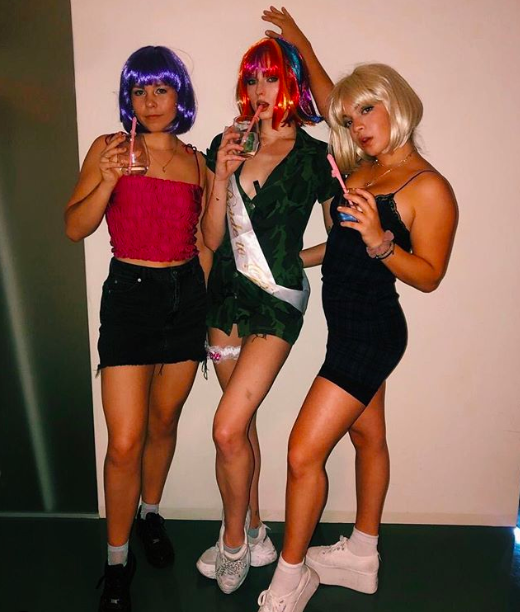 There were some fun accessories and shot glass necklaces.
And then the girls headed out to a bar where they sipped on Smirnoff Ices, which is just about the most nostalgic thing I've ever seen.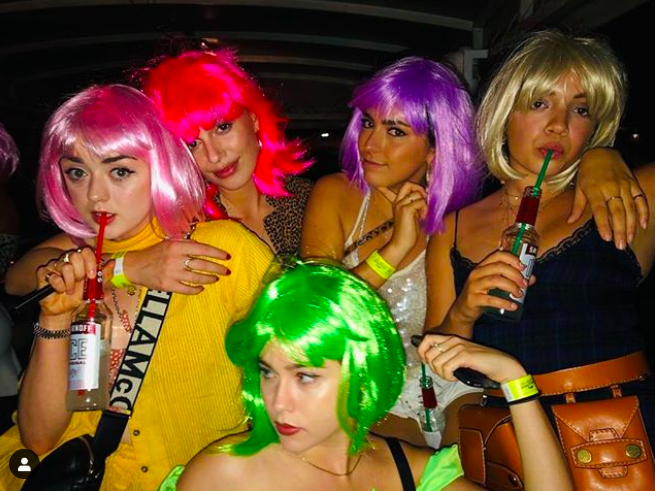 They appeared to party the night away.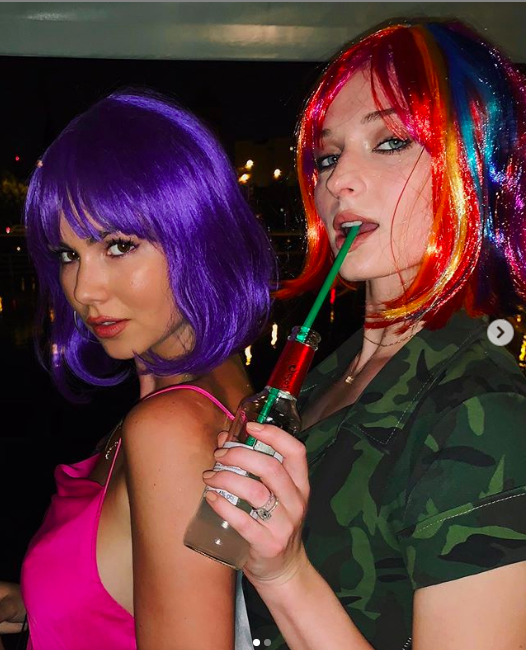 And went out exploring in the sunshine the next day.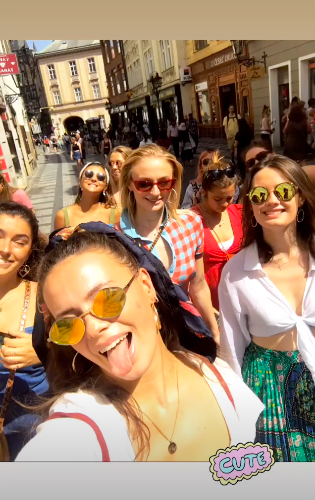 Before relaxing on a roof terrace wearing matching robes.
Roll on, wedding number two!