News of their romance broke on the front page of a national newspaper.
And from that point forward, they were everywhere – and I mean that literally.
They've spent time in LA, New York, Nashville, Rhode Island, the UK, Australia, and Italy.
Everything was going well! Tom had confirmed that the relationship wasn't for publicity! She'd met his mum!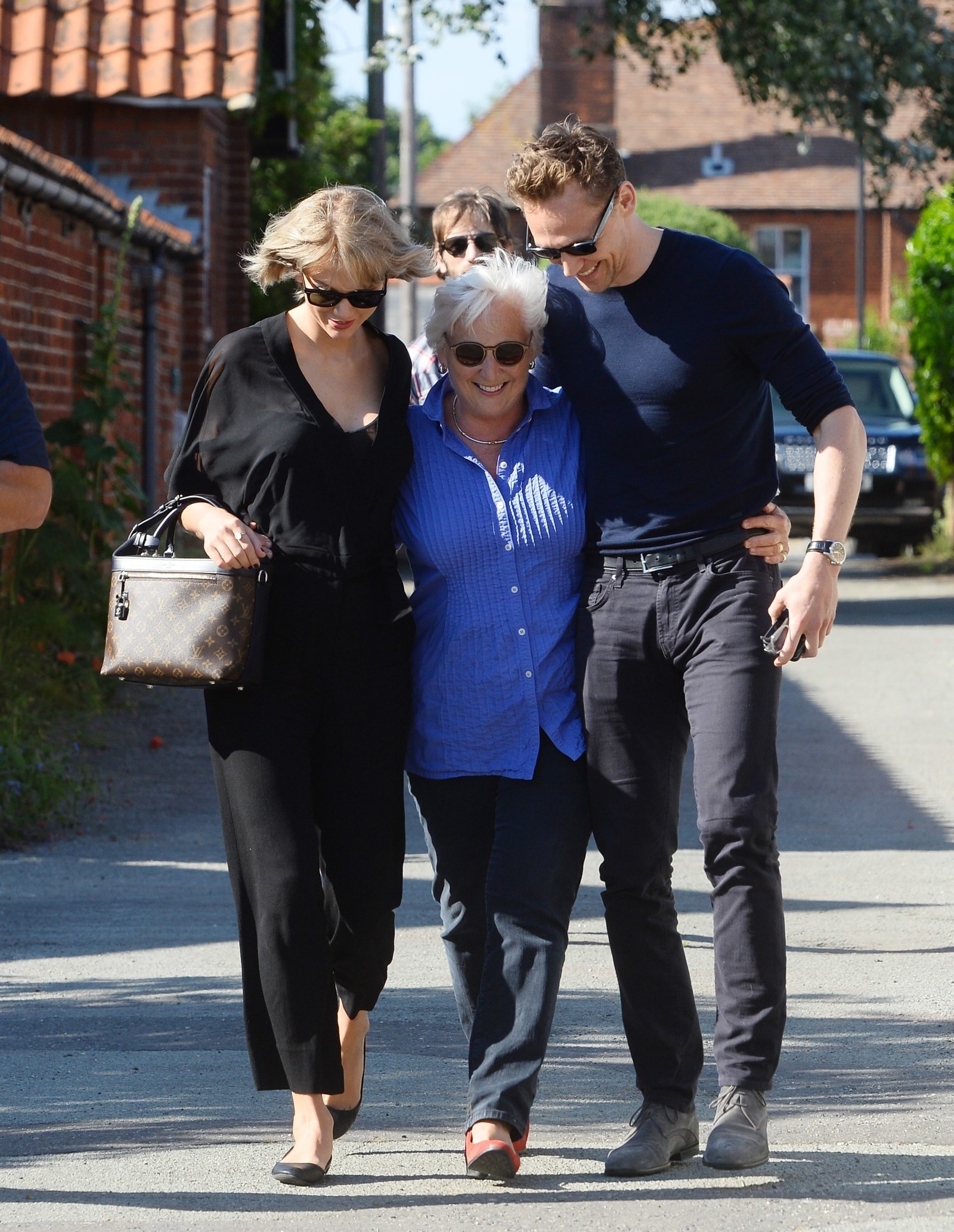 You couldn't go online without seeing photos of them together. In fact, within just three weeks of dating they'd been papped a staggering 24 times. TWENTY-FOUR.
And perhaps the most iconic moment from those few weeks was Taylor's 4th of July party – in which Tom expressed his actual LOVE for his girlfriend of two weeks.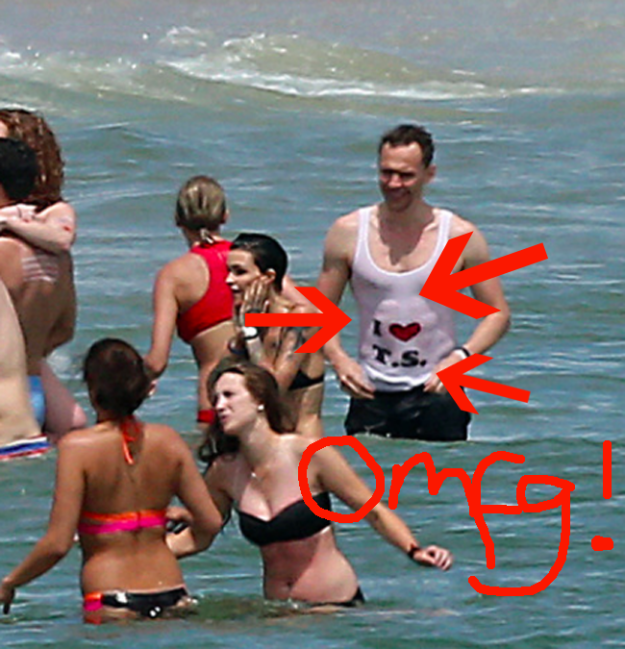 But then something happened. Specifically, someone by the name of Kim Kardashian went to town on Taylor. An entire episode of Keeping Up With the Kardashians was dedicated to the fallout between Kim, Kanye West, and Taylor earlier in the year.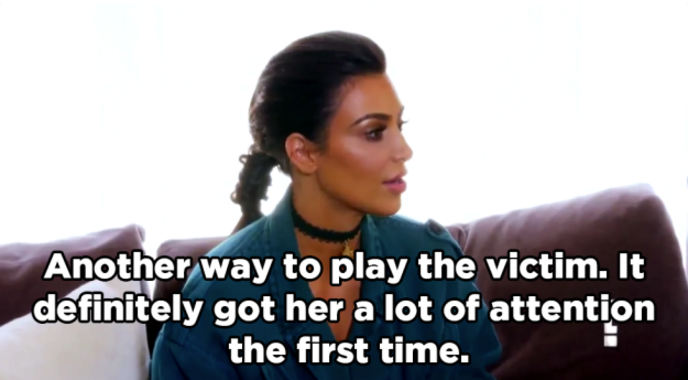 And after the damning episode aired, Kim released video footage in which Taylor approves the lyrics in Kanye's song that she publicly denounced.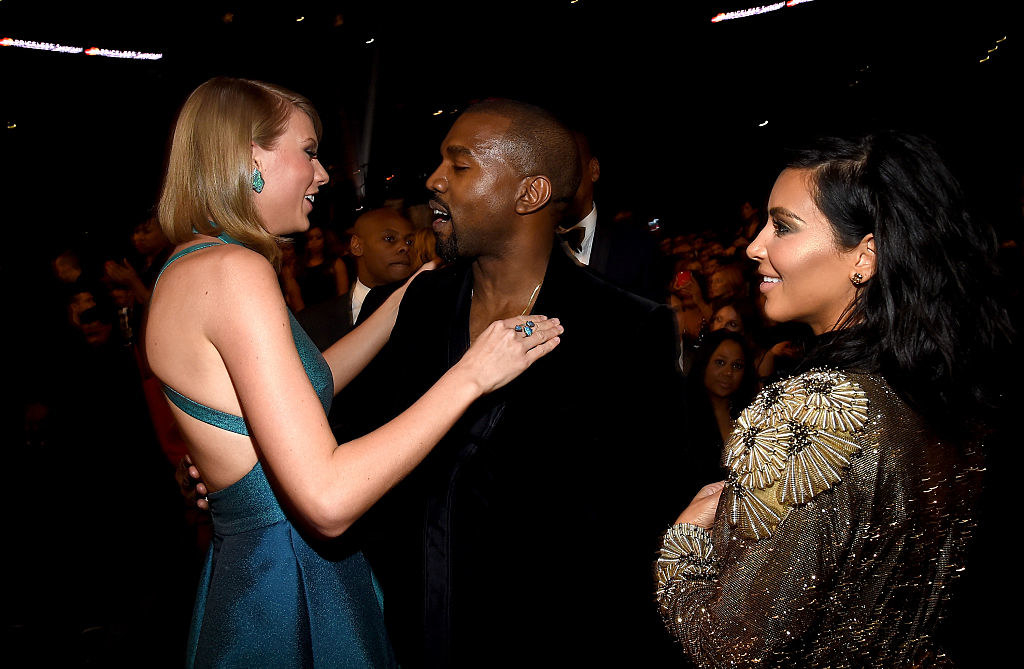 After the release of the footage, Taylor wasn't photographed for FIVE whole days – until she was snapped leaving the gym.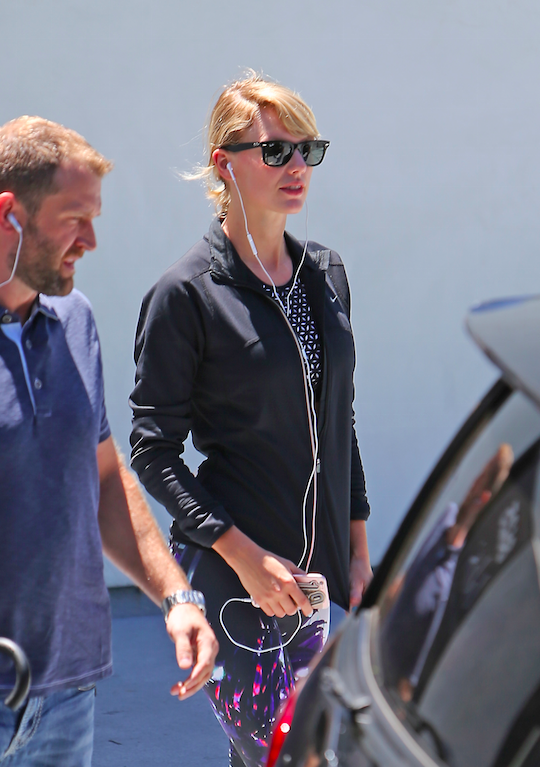 And Hiddleswift have been photographed just twice in the past two weeks. Before the Kimye feud kicked in, they were papped multiple times per day.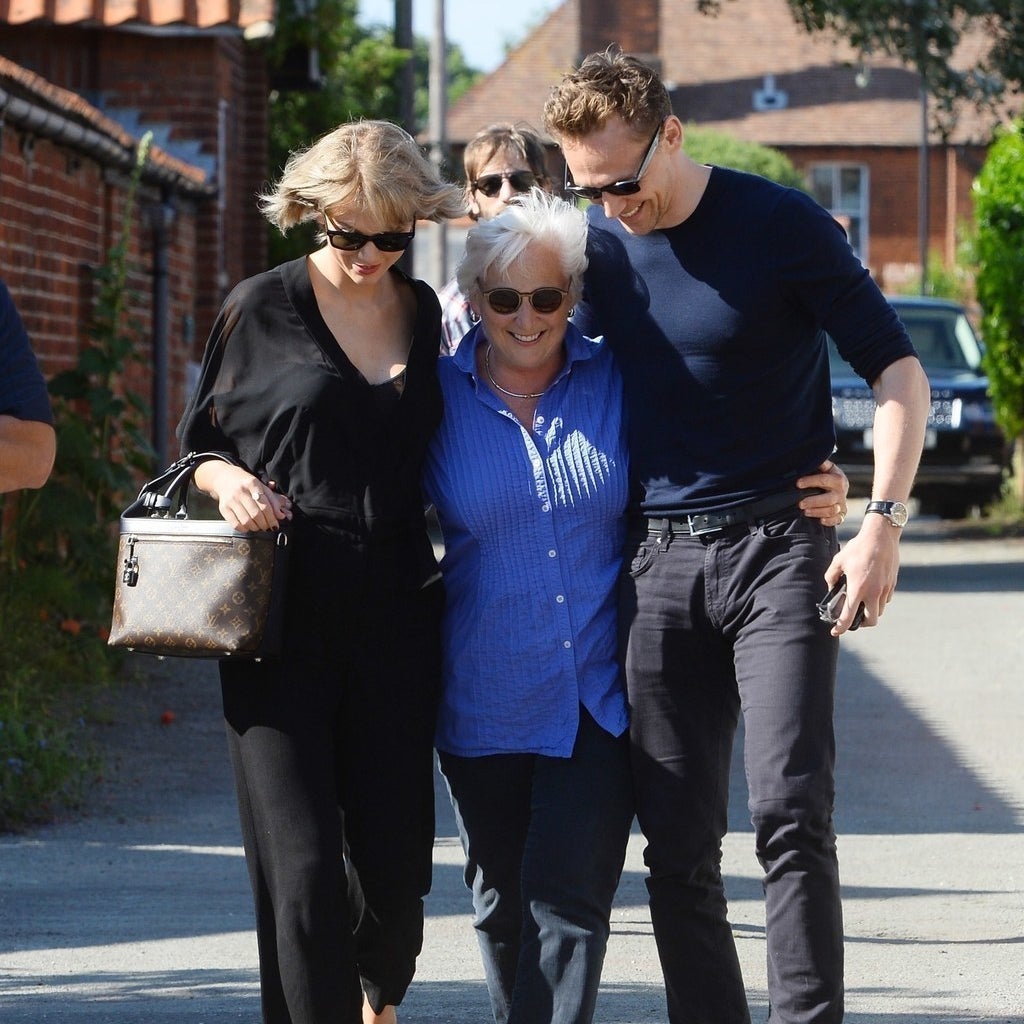 Such as in these three photos, taken on the same day during their trip to the UK.
It's also interesting that there seems to be a new strategy, where stories about the pair seep into the media – but without Hiddleswift actually being seen together.
And this weekend, an image of someone who looks very like Taylor began doing the rounds on Facebook, with the person who took the image claiming Taylor was at the restaurant with Tom, despite him not being in the photo.
The image was shared on a private page, but was accompanied by this detailed caption: "Sitting at the table next to Swifty and Loki but I can't take a pic because the host only sat us here after making us promise no pics. She's been rubbing his leg under the table, a few kisses. Seems legit. She's very beautiful."
Some fans are speculating whether these stories and photos are ~ploys~ keep the pair in the public consciousness without overexposing them in the wake of SnapchatGate.
But, yknow, none of us are detectives, so let's take all of this with a pinch of salt.
Then came a People exclusive, published last Thursday, about a date the pair had last Saturday. There were however, no photos.

All in all, the change in tack is very ~mysterious~ – are they deliberately lying low in the wake of the Kimye fallout? Or are they just sick of the attention on their relationship? Whatever the case, but let's just hope all is well in camp Hiddleswift.