Following the slew of allegations against Harvey Weinstein over the past two weeks, countless prominent women have spoken out about their own experiences of sexual harassment and assault.
The Big Bang Theory actor Mayim Bialik contributed to the debate in an op-ed for the New York Times in which she implied that women need to dress modestly or reserve their "sexual self" for private situations in order to avoid sexual violence.
Many celebrities responded to her comments with anger.
And at this point Gabrielle Union chose to join the conversation, sharing her own experience of rape in a bid to end victim blaming.
And she's now opened up about how "terrifying" it was to speak out about her experience, but that she hopes doing so will help other survivors realise they aren't alone.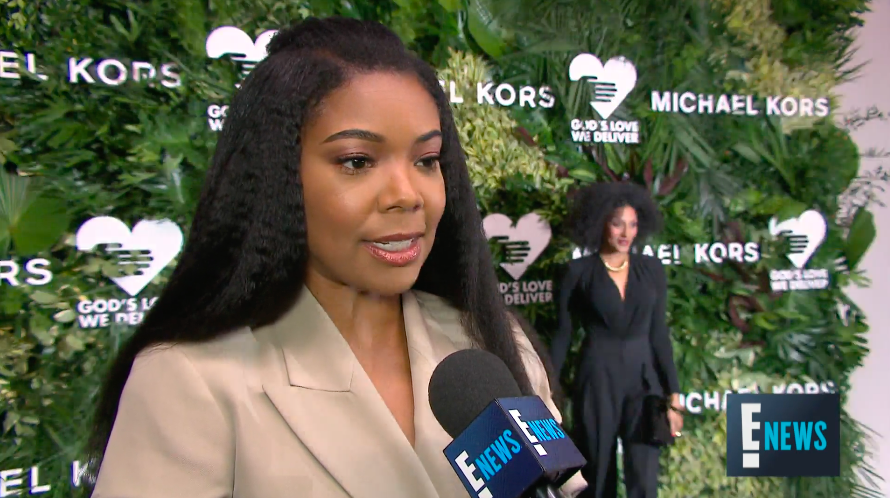 Speaking to E! News, Gabrielle said:
It's been 25 years since I became a rape survivor. I'm not surprised, rape is the most underreported crime in the world. It feels terrifying, [telling her story,] but I have to keep talking out because people feel like they're the only ones. They feel like they are on an island by themselves; they feel like they're screaming into a hurricane and nobody is listening, and I am just trying to say: "I'm listening. I hear you. I've been there and there is light at the end of the tunnel."
She went on to say that speaking out creates a feeling of community among survivors that helps recovery.
Gabrielle said:
Every time I talk about being raped, someone will come up to me in a bathroom or an amusement park and say: "Me too." In that instant I am completely connected. I know everything and nothing all at once. What we are able to share is a sense of community of survivors and we are just doing our best, but that we put one foot in front of the other. There's a light at the end of the tunnel and that's the importance of sharing the stories when you're ready.