I'm sure you know that Sarah Paulson and Holland Taylor have been in a relationship since 2015 and are, quite simply, couple goals.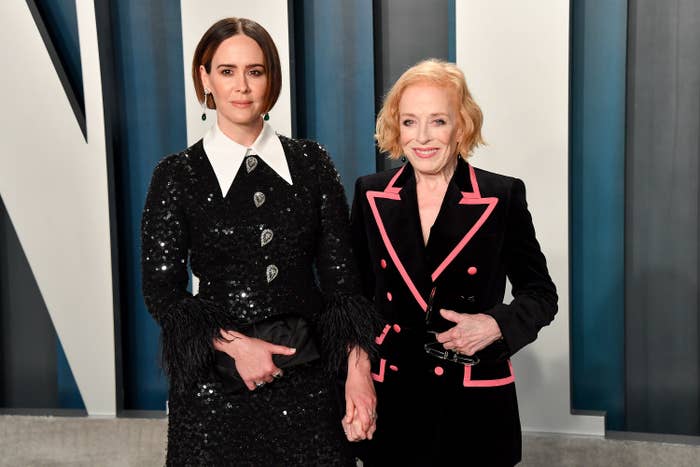 Whether they're walking the red carpet together, or tweeting cute messages, or gushing about one another in interviews, it's clear they couldn't be happier.
And today is no different, with Sarah sharing a series of adorable Instagram posts for Holland's 78th birthday.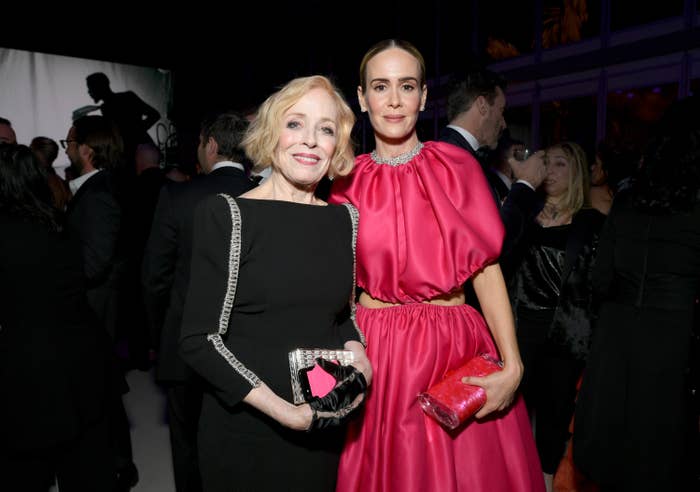 Hopping onto Instagram, Sarah first posted this photo of Holland alongside a caption describing her as "everything."
"All roads lead me to this face, those eyes, that soul," she wrote. "You are, quite simply — everything to me. Here's looking at you, kid. Today. Tomorrow. Always."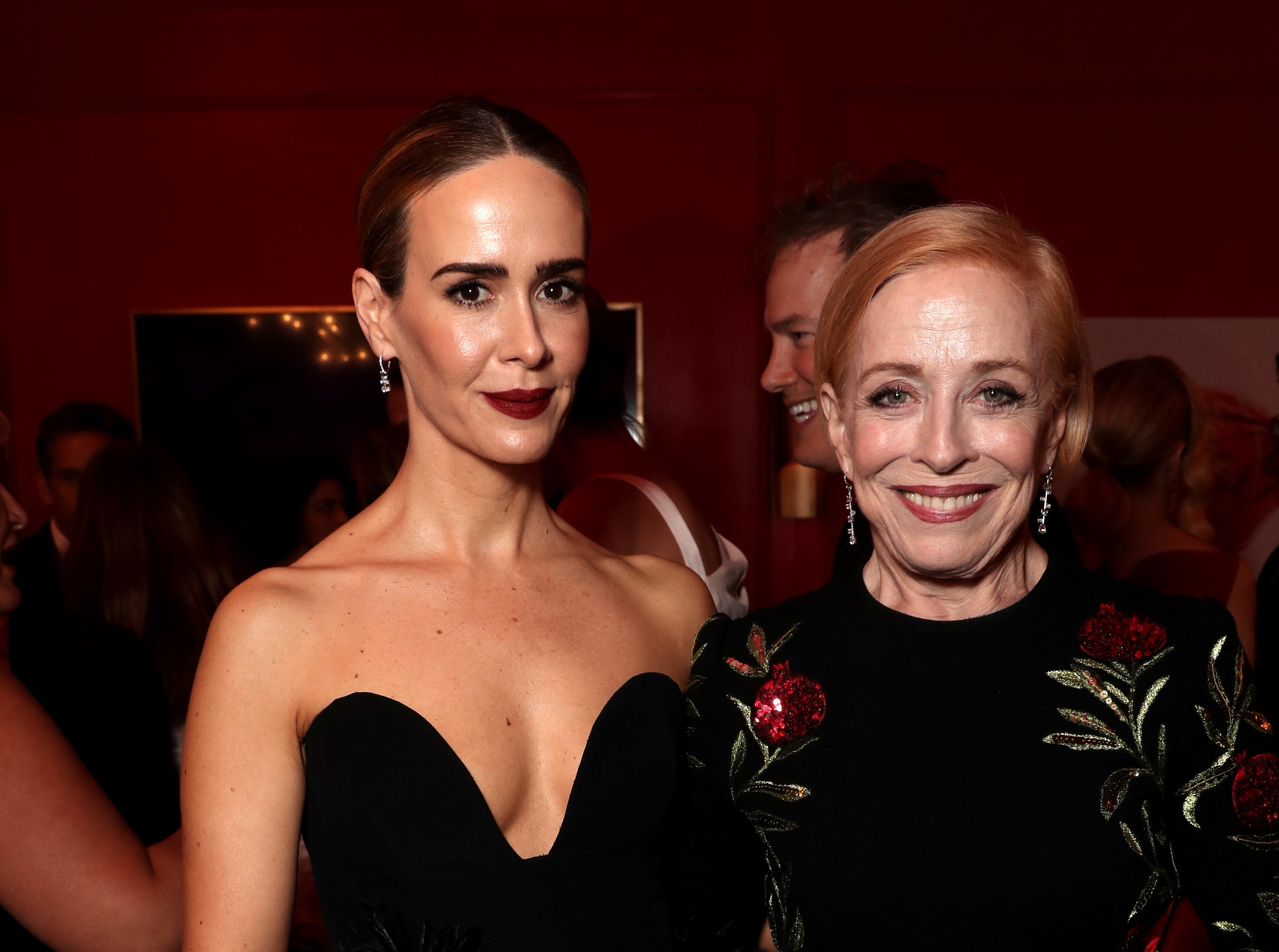 And Sarah added that she hoped Holland approved of the choice of photo, since she believed it was the "perfect picture of a perfect person."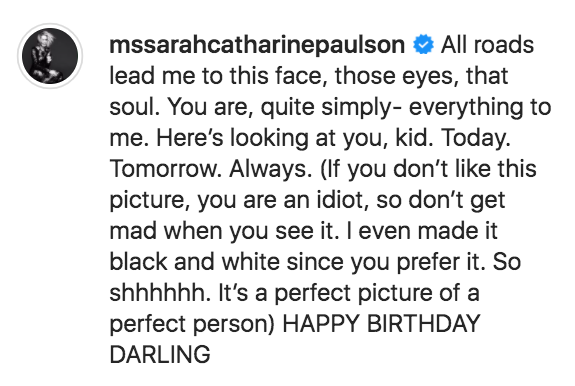 But Sarah didn't stop there. She went on to post further tributes to Holland on her Instagram Story.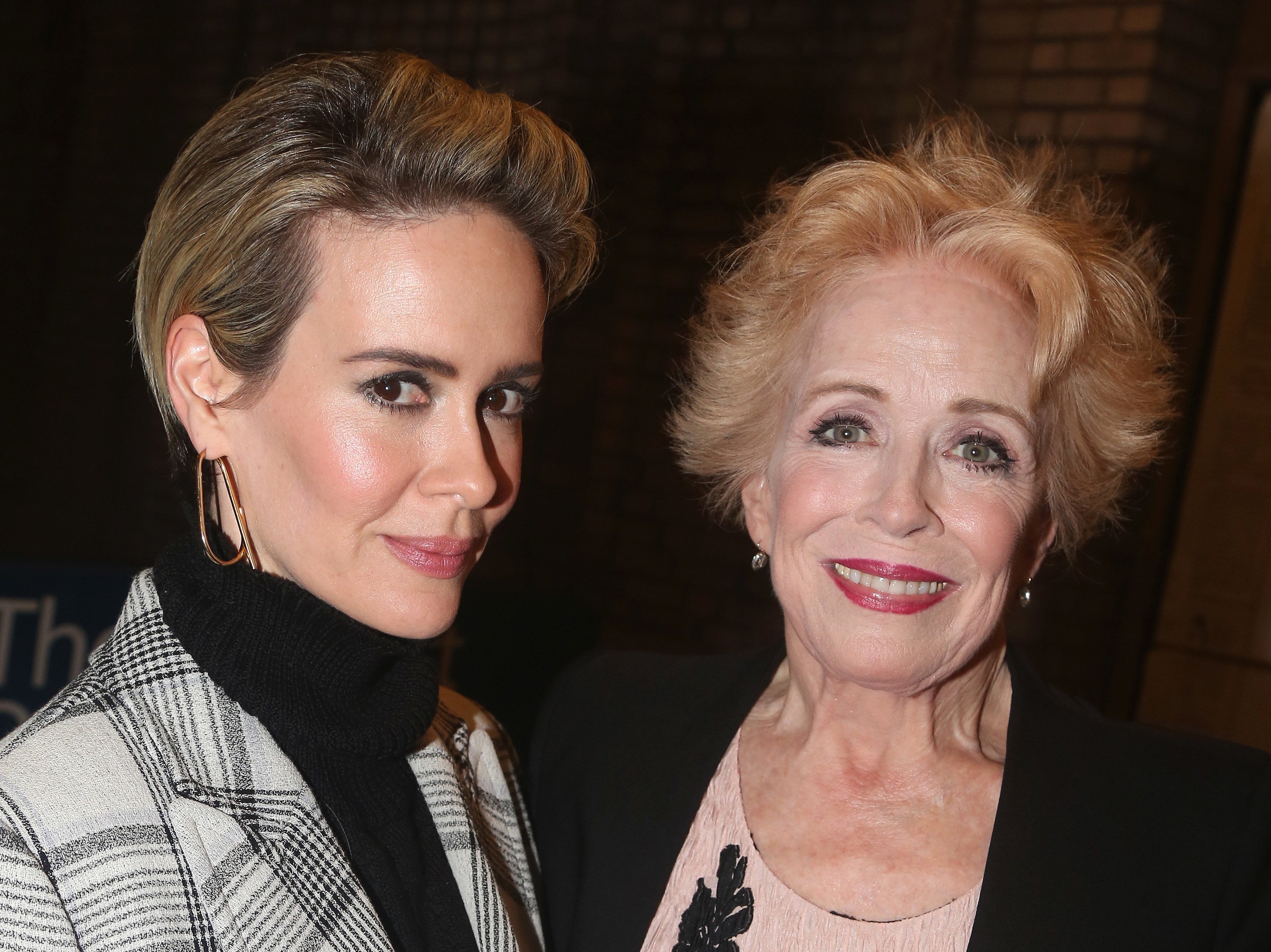 "I love you," she wrote alongside this photo of her planting a kiss on Holland's cheek.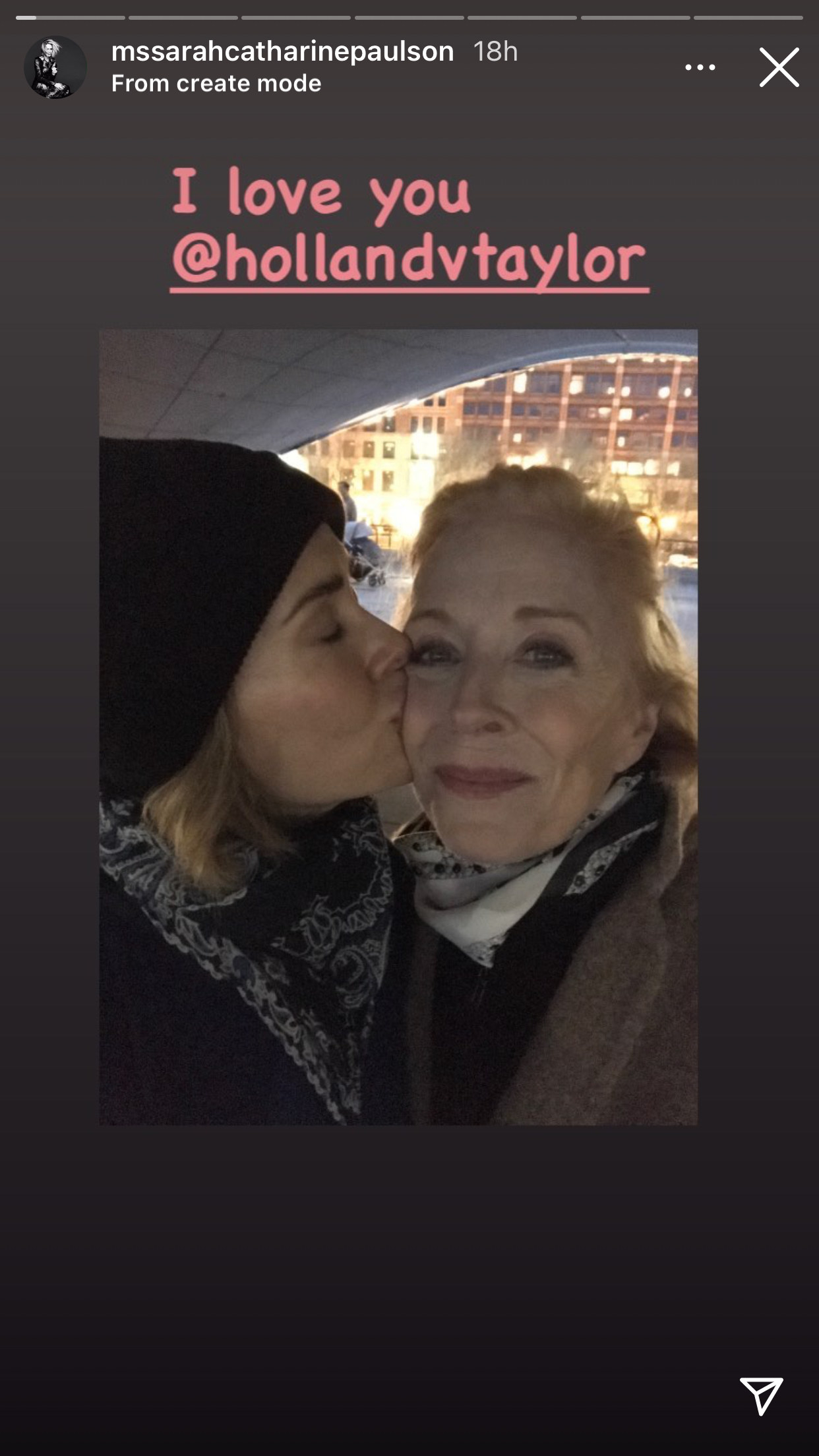 "Can't stop, won't stop," she posted with this candid shot of the pair.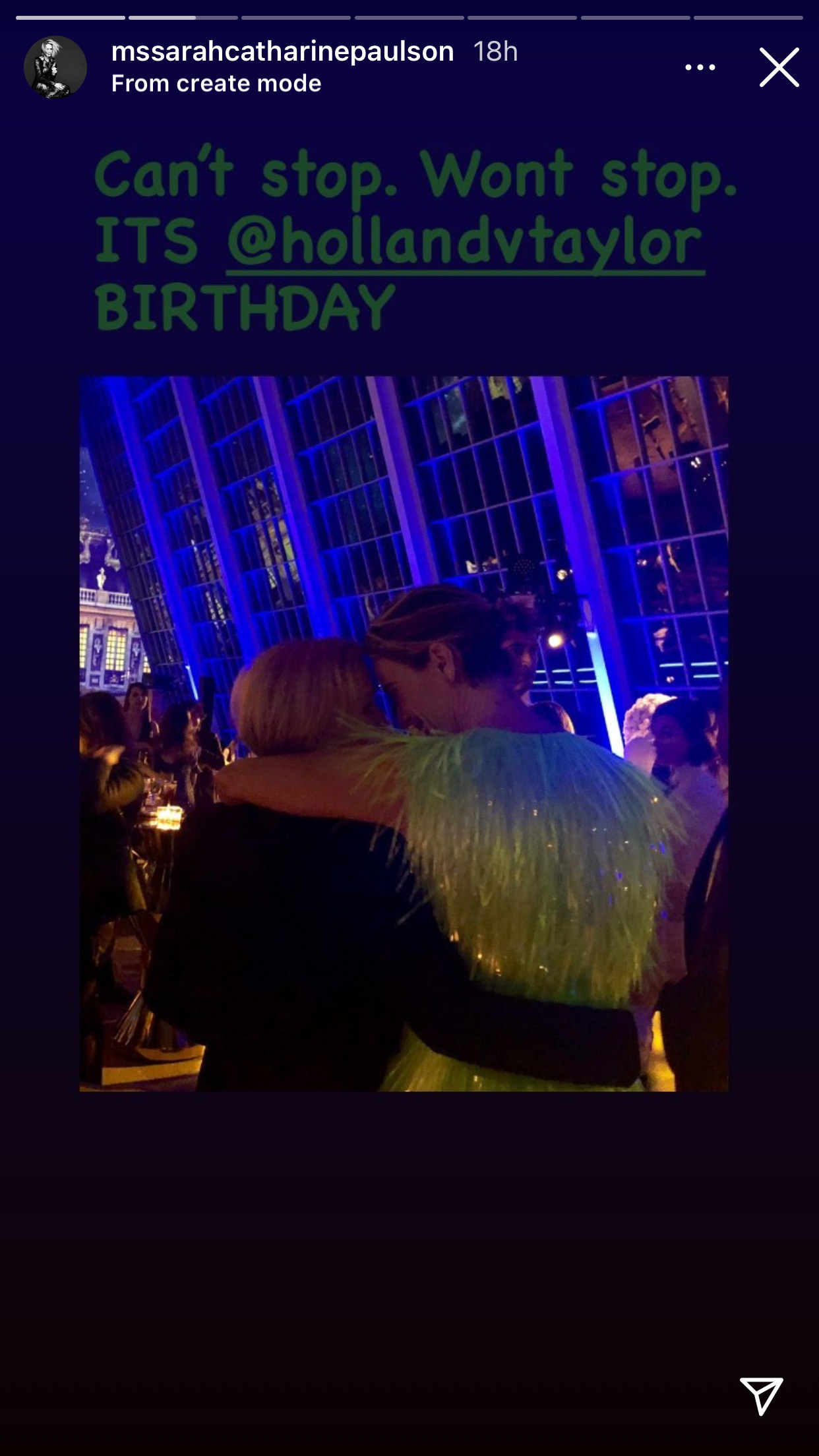 "Holland being Holland," she wrote on this snap of her applying lipstick.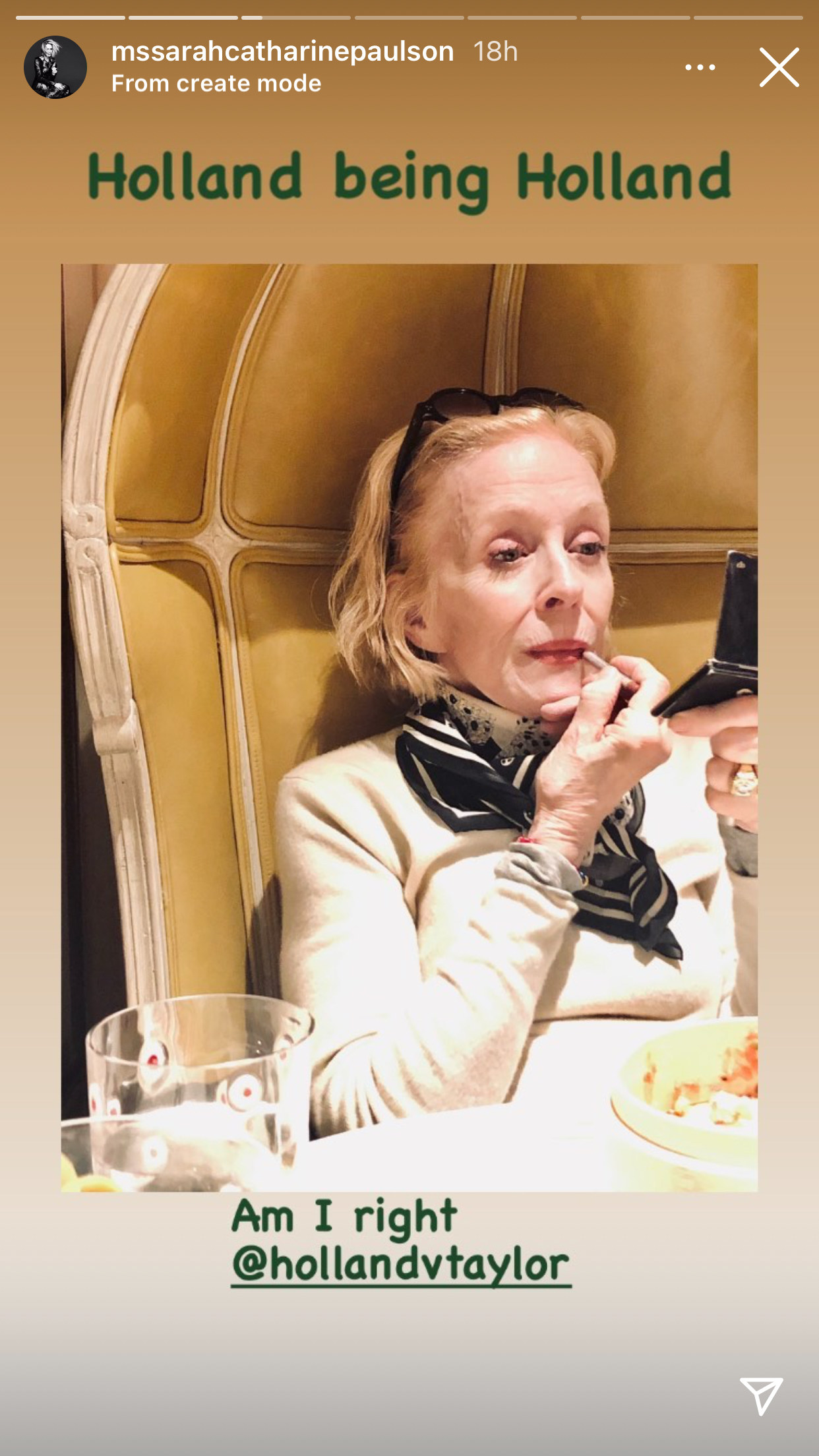 She also posted a photo of the pair backstage during the filming of Ratched.
And Sarah rounded off the celebrations with this photo and caption.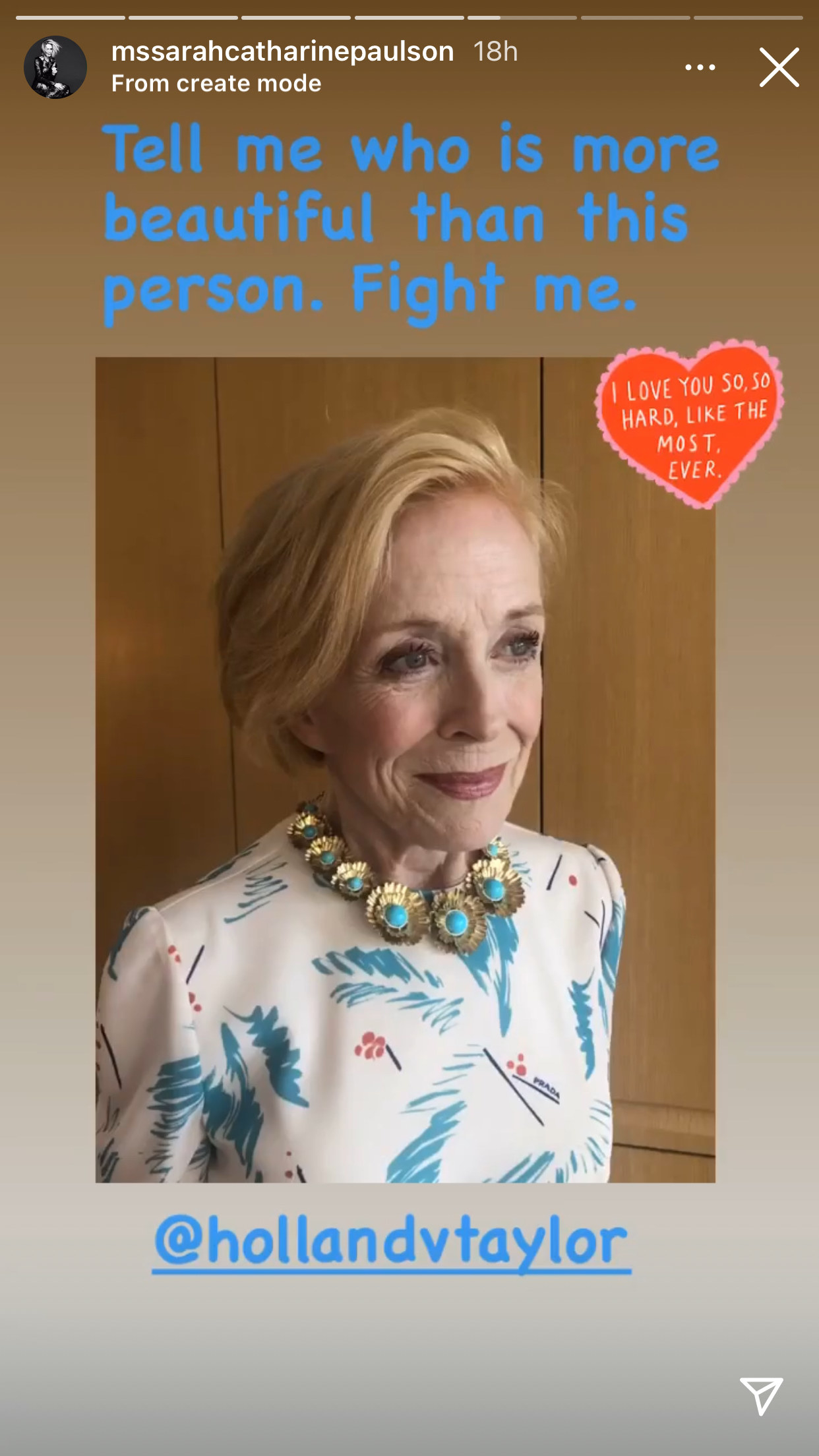 Naturally, Sarah's followers were absolutely destroyed by the cuteness.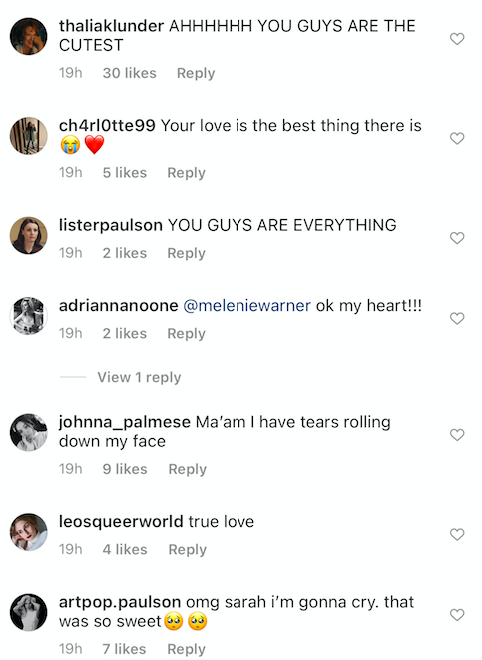 In the past, Sarah has spoken at length about how she hopes her relationship with Holland — which she describes as "unconventional" due to the 32 year age gap — will "inspire" those living in fear of being "misperceived or judged."