Ryan Reynolds Just Roasted The Shit Out Of Hugh Jackman And His Wife On Their Anniversary
It seems that no celebrity is safe.
You definitely don't need me to tell you that Ryan Reynolds is the undisputed champion of roasting the shit out of people on the internet.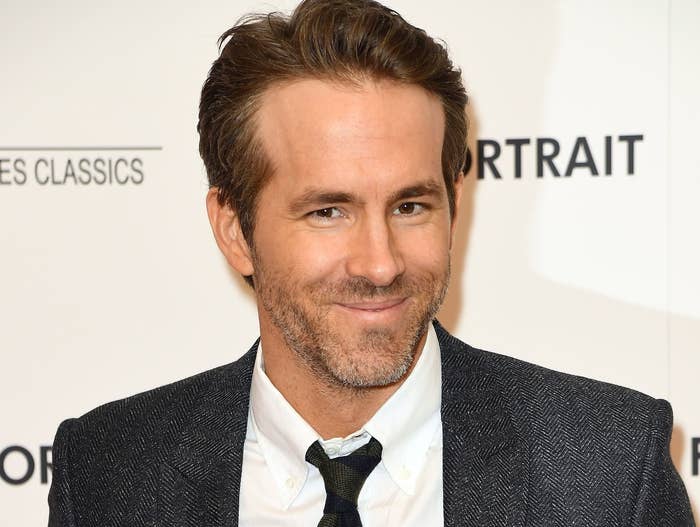 No one is safe – whether it's his mom, his wife or his fans, Ryan can be relied upon to provide the Twitter LOLs.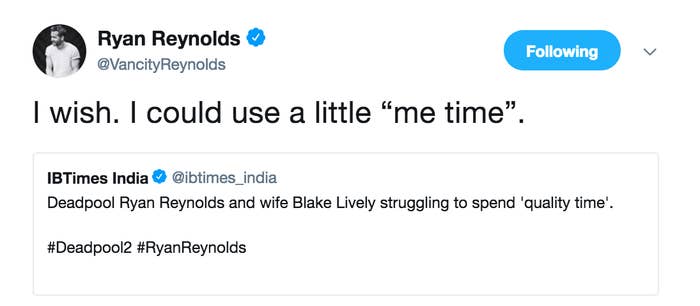 Most recently, Ryan has expanded his trolling repertoire to include fellow celebrities. In fact, just a couple of days ago he had a delightful Twitter exchange with John Krasinski in which he asked to be adopted by him and Emily Blunt.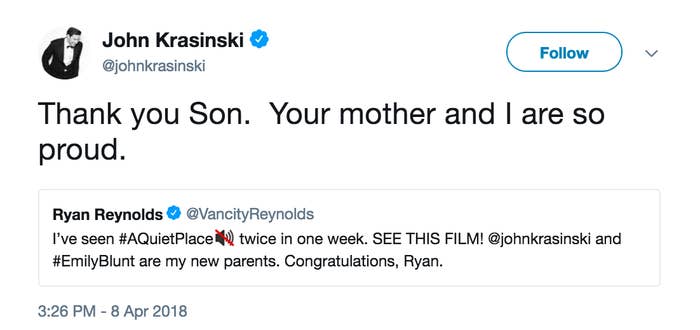 Well, Ryan has now turned his attention to trolling Hugh Jackman, who posted this lovely photograph and caption to mark their 22nd anniversary.
All of which has left me wondering which celebrity will be next?!