I Love This Interaction Between Ryan Reynolds And John Krasinski, And You Should Love It Too
So, uh... Can I be involved in this family?
As I'm sure you already know, because it's been a huge success, John Krasinski's new movie A Quiet Place was released on Friday.
So of course John and his wife Emily Blunt, who also stars in the movie, showed up to the premiere last week looking completely flawless.
It turns out Ryan really liked the movie, because he tweeted yesterday that he's now seen it twice in one week.
In fact, he loved it so much that he has now been legally adopted by John Krasinski and Emily Blunt*.
And he even posted a beautiful family photo of himself and his new parents on his Instagram story.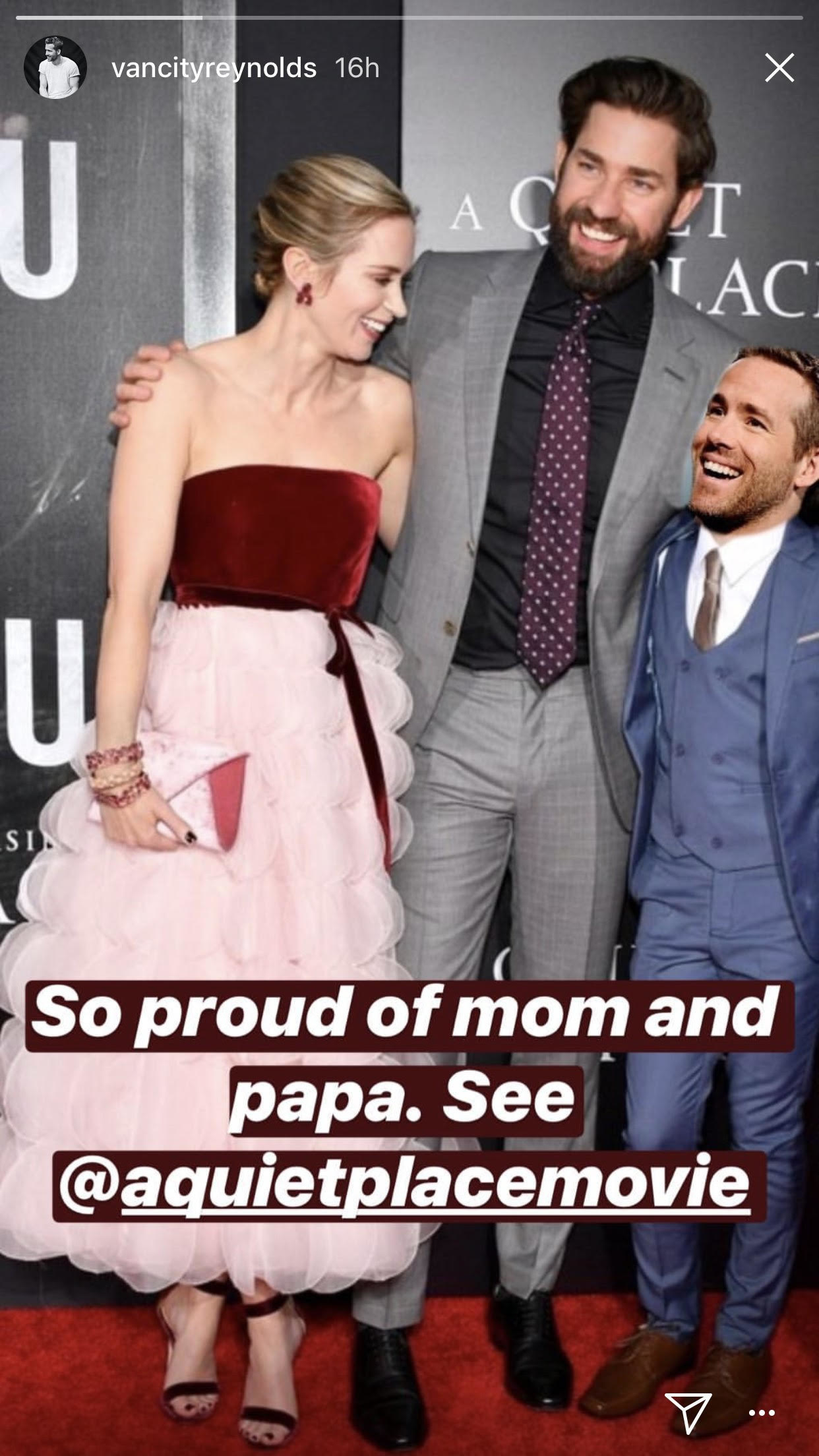 If Ryan's review of the movie wasn't great enough by itself, his dad John Krasinski weighed in to thank Ryan for his support.