You might recall that back in January, a beautiful new friendship began between Reese Witherspoon and Beyoncé.
The whole thing started at the Golden Globes when Reese asked Bey and Jay-Z for some of the champagne they'd brought along to the event after her table ran out out water.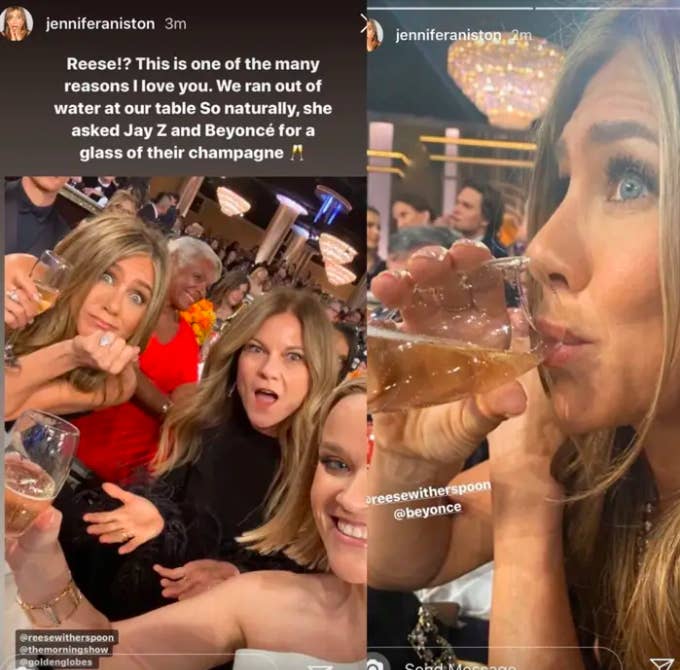 Then, Bey and Jay sent Reese an entire crate of his champagne brand, Ace of Spades, which she enjoyed in her kitchen with her mom.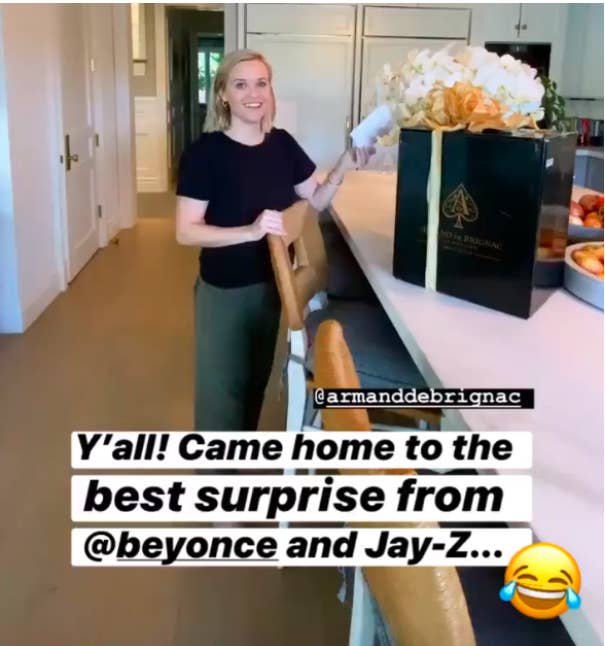 And if that wasn't enough, a couple of weeks later, Beyoncé surprised Reese again by sending her the entire Beyoncé Ivy Park x Adidas collection. The whole thing!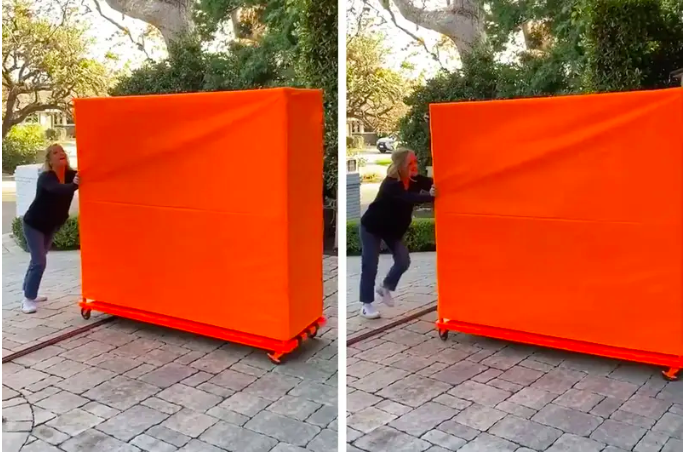 Well, Reese has now spoken out for the first time about this budding friendship, revealing exactly what went down at the Golden Globes to get to this point, during an appearance on The Ellen DeGeneres Show.
"I didn't know it was a BYOB thing!" Reese said of the alcohol situation a the Golden Globes. "But Beyoncé and Jay-Z brought their own champagne."
"We had run out of water at our table," she went on, "I was thirsty, and so was [Jennifer] Aniston who was next to me. And I was like, 'Well Jay-Z seems to have a giant bottle of champagne'."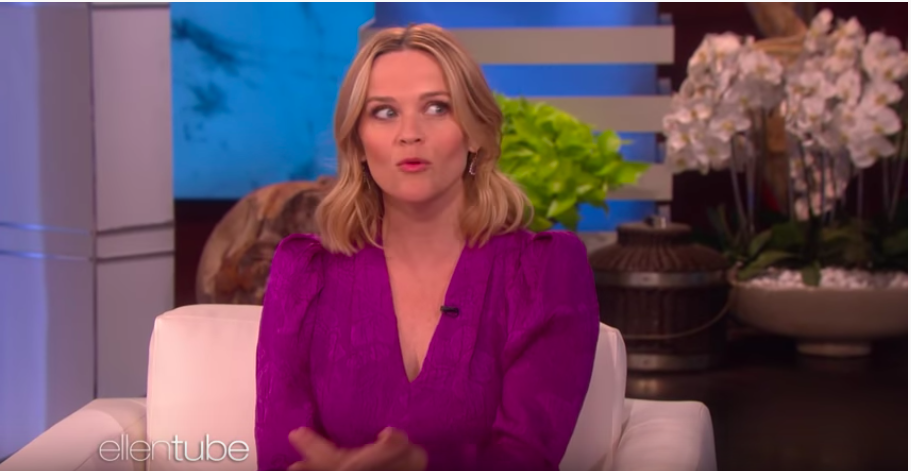 "So I was like, 'Excuse me Jay-Z,'" she went on, "'Can I have some champagne?'" And he was like, 'Yeh!' and clearly he brings the good stuff."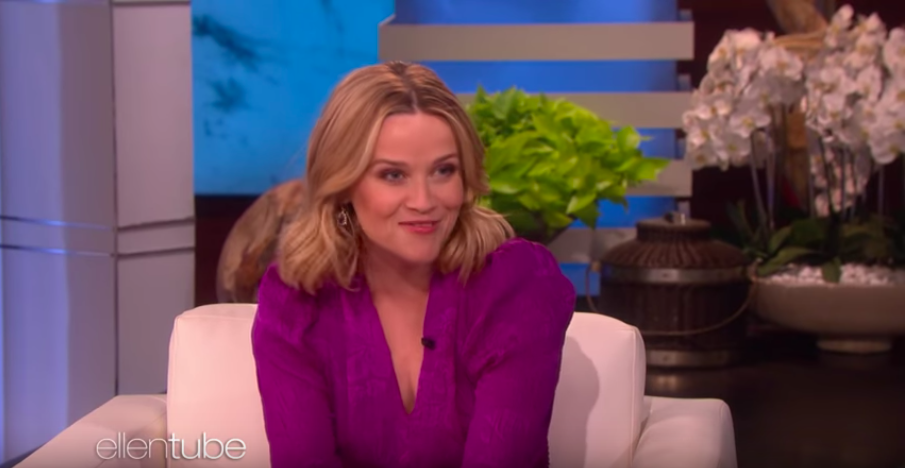 "And then afterwards, she sent me a whole case of it!" Reese concluded.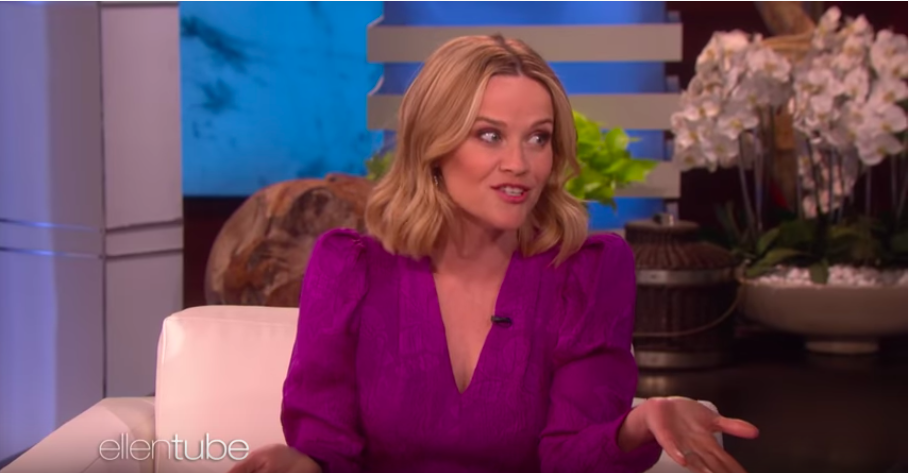 However, Reese didn't stop there. She went on to joke that she and Beyoncé are actually "best friends" who message each other regularly.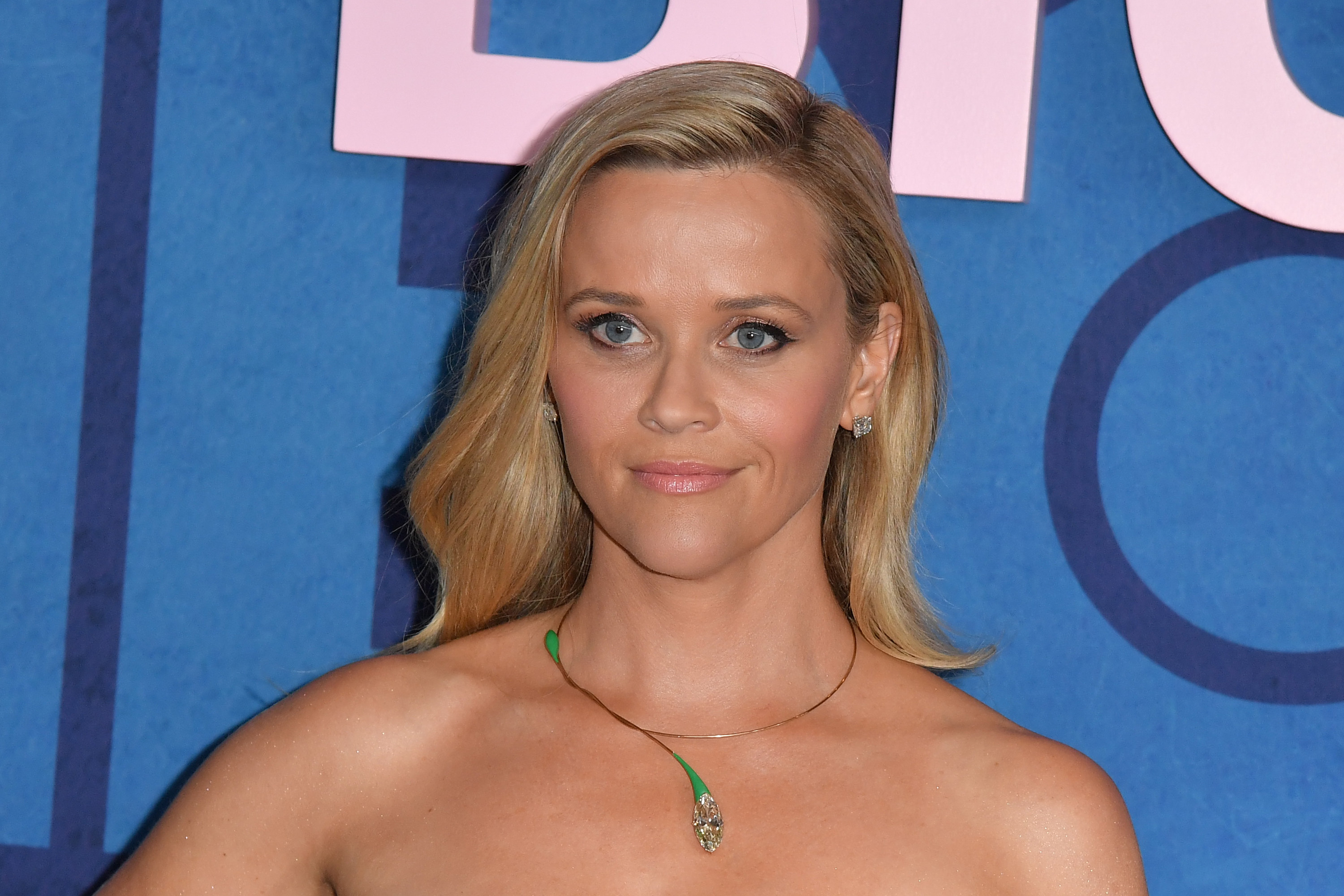 "Beyoncé and I are really good friends," she said. "I mean, really good friends. In fact, you might say best friends. We text all the time," she said.
"I just have a little bee emoji in my phone because I don't want people to know," she went on. "We DM on Insta. Because she follows me."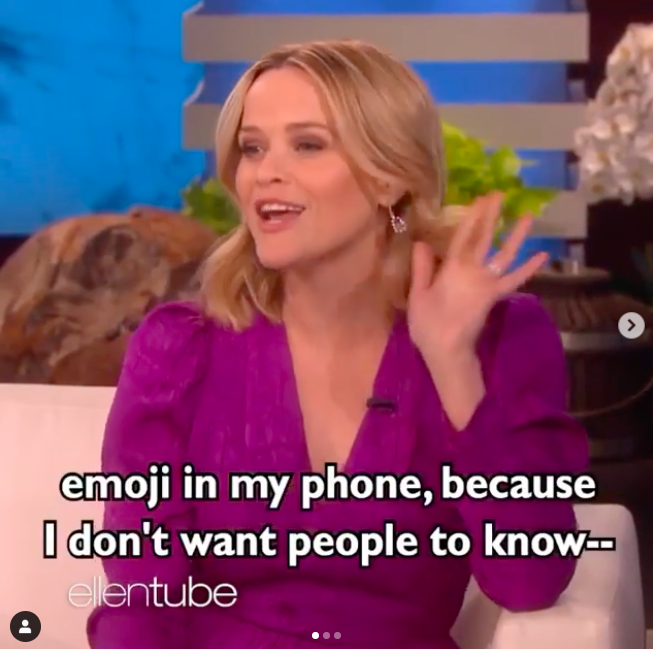 However, it's safe to say that while Ellen was thoroughly entertained by Reese's tale, she wasn't having any of it.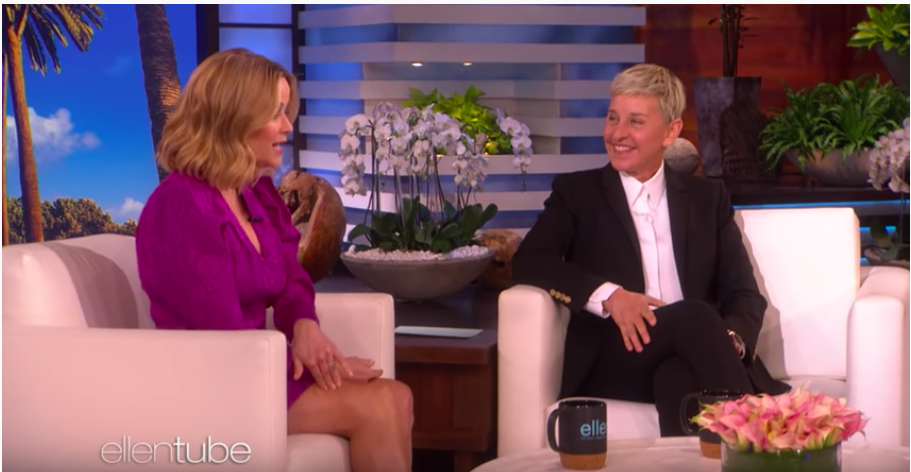 And, although Ellen didn't believe a word of it, Reese kept up the ruse over on Instagram where she shared a clip of the interview, which ended with a Photoshopped version of Beyoncé's Instagram profile displaying her as the only person Bey follows.