It pays to have friends in high places who own a pretty expensive champagne company. Just ask Reese Witherspoon!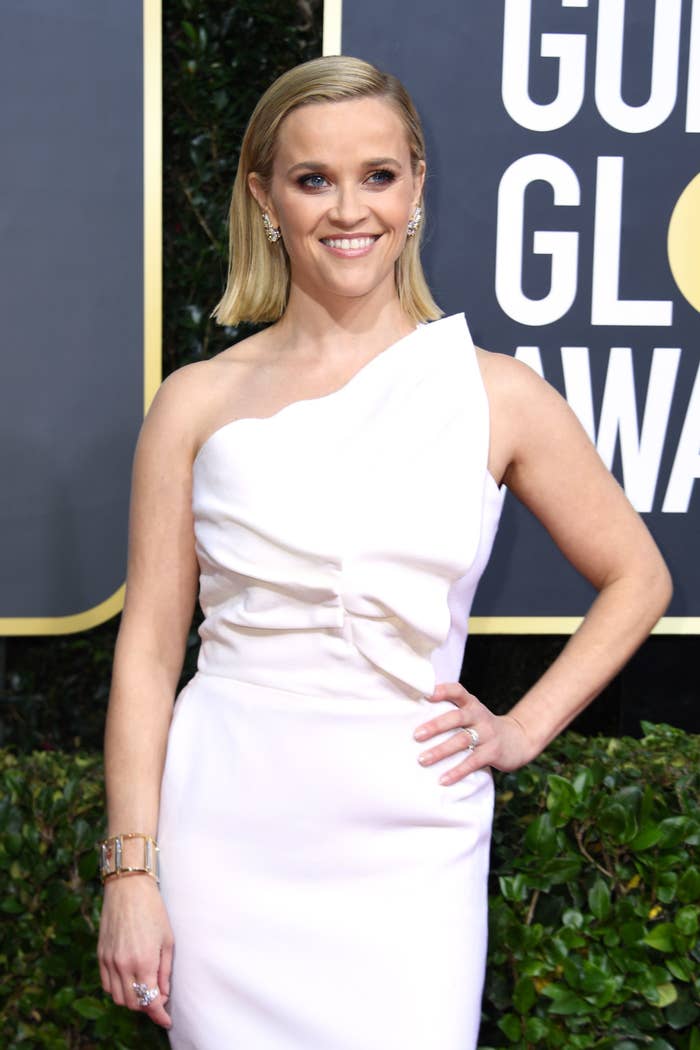 At the Golden Globes on Sunday night, Reese was lucky enough to be sitting at the table next to Beyoncé and Jay-Z, who'd arrived at the event with their own bottles of alcohol.
Well, when Reese and Jennifer Aniston's table had run out of water, the Legally Blonde actor — being the icon and legend she is — took matters into her own hands.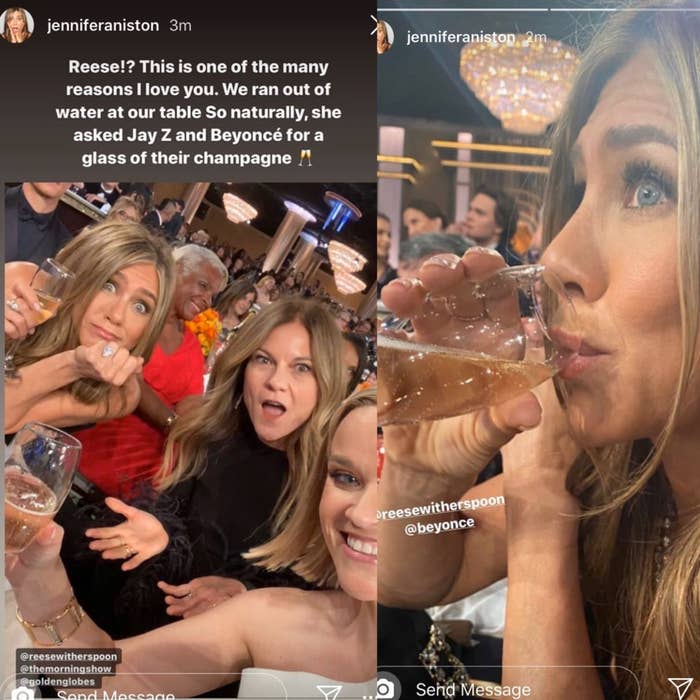 The moment became something of a meme on Twitter. Reese posted on her Instagram with the caption "Hide your champagne, y'all! 😂🥂"
But Reese was in for a big surprise — when she got home from New York, she was welcomed with even more champagne!
Posting a bunch of videos to her Instagram story, Reese revealed Jay and Beyoncé had sent her a bunch of flowers and a case of Ace of Spades for good measure!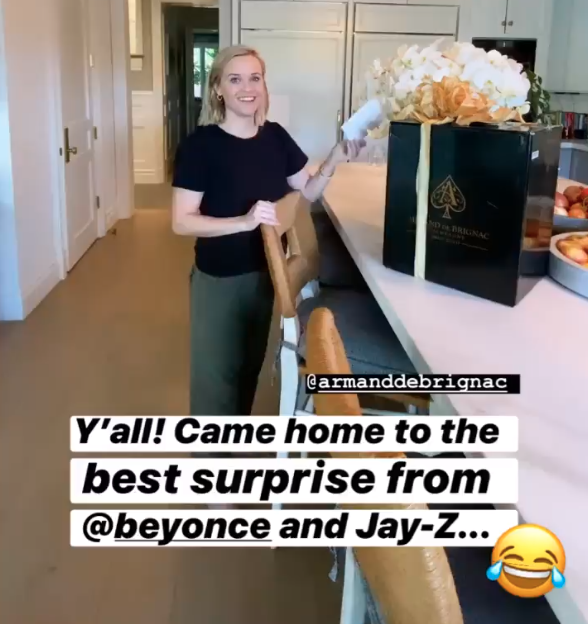 And the attached note even had a little inside joke about their exchange at the Golden Globes: "More water."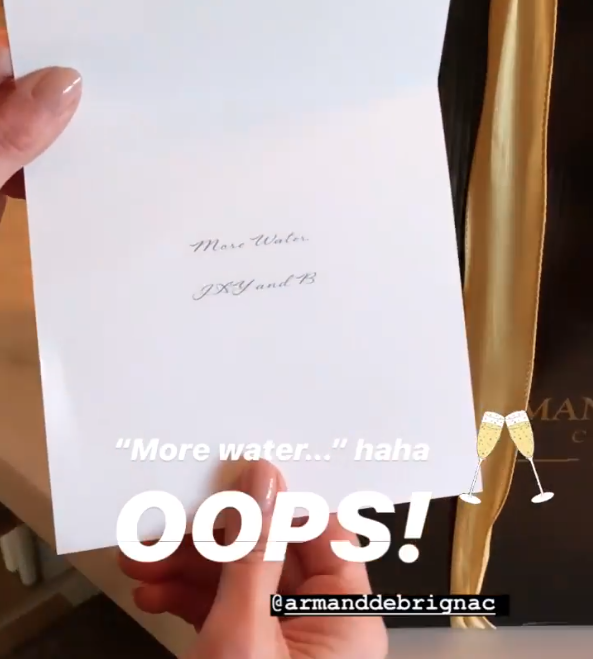 Even though it was only 11:30 a.m., Reese didn't hesitate to crack the bottle open with her mom for a little early lunchtime tipple.
Betty, in particular, was a big fan.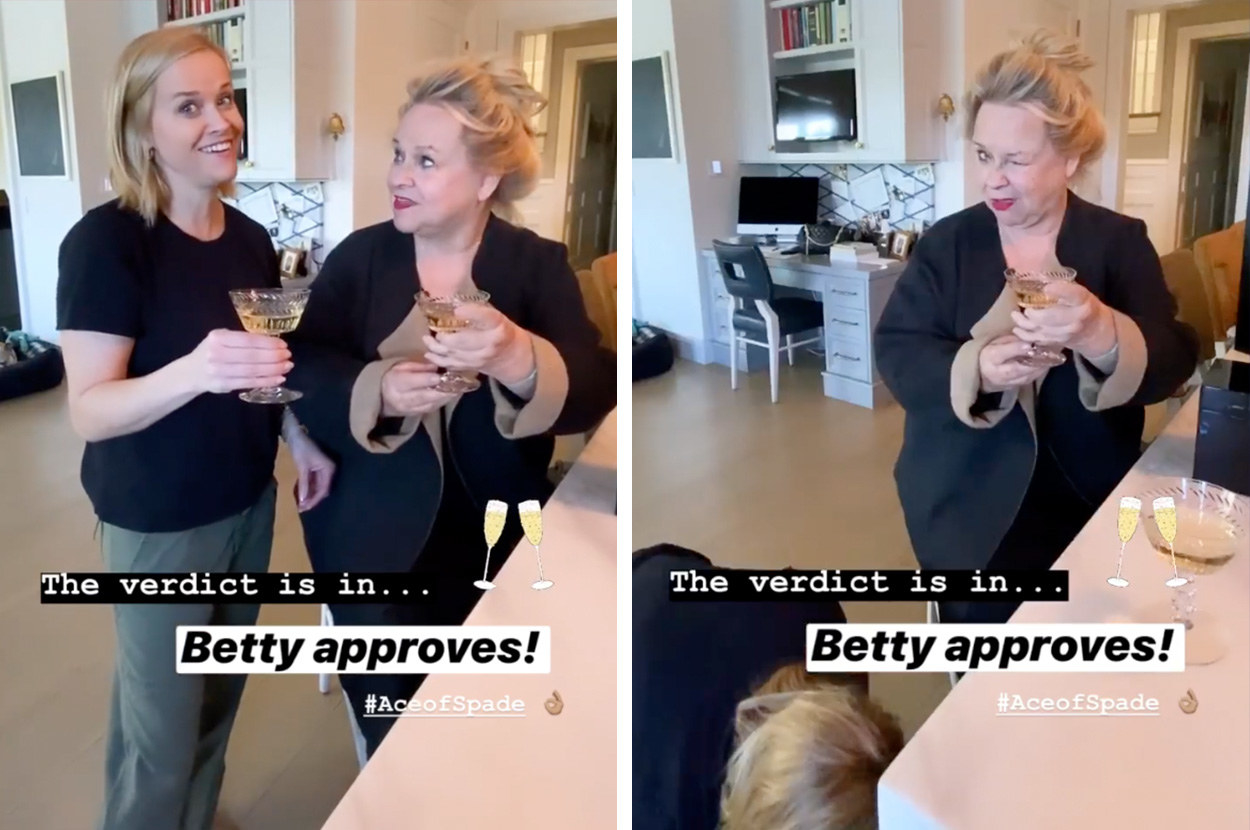 So the moral of the story: SHOOT YOUR SHOT IN 2020! Who knows, maybe Jay-Z and Beyoncé will send you a case of fancy champagne too.