John Boyega has spent the last few months winning all of our hearts, because he's just straight-up adorable.
And his absolute adoration for Harrison Ford is just unbelievably cute.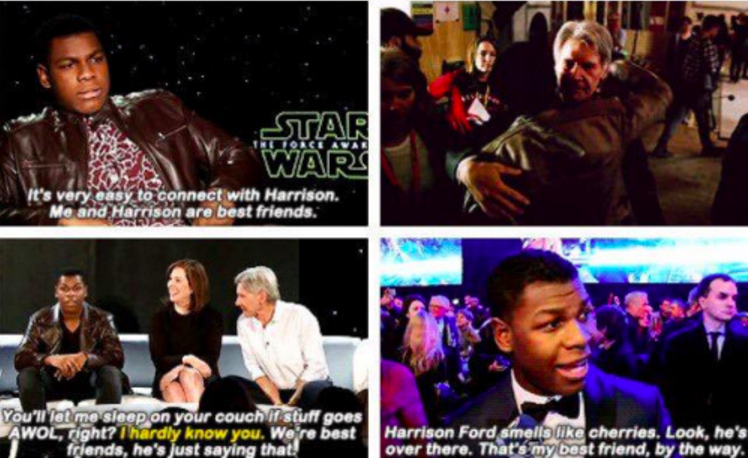 And, tonight at the BAFTAs he continued this display of cute perfection. Just look how happy he is to be there.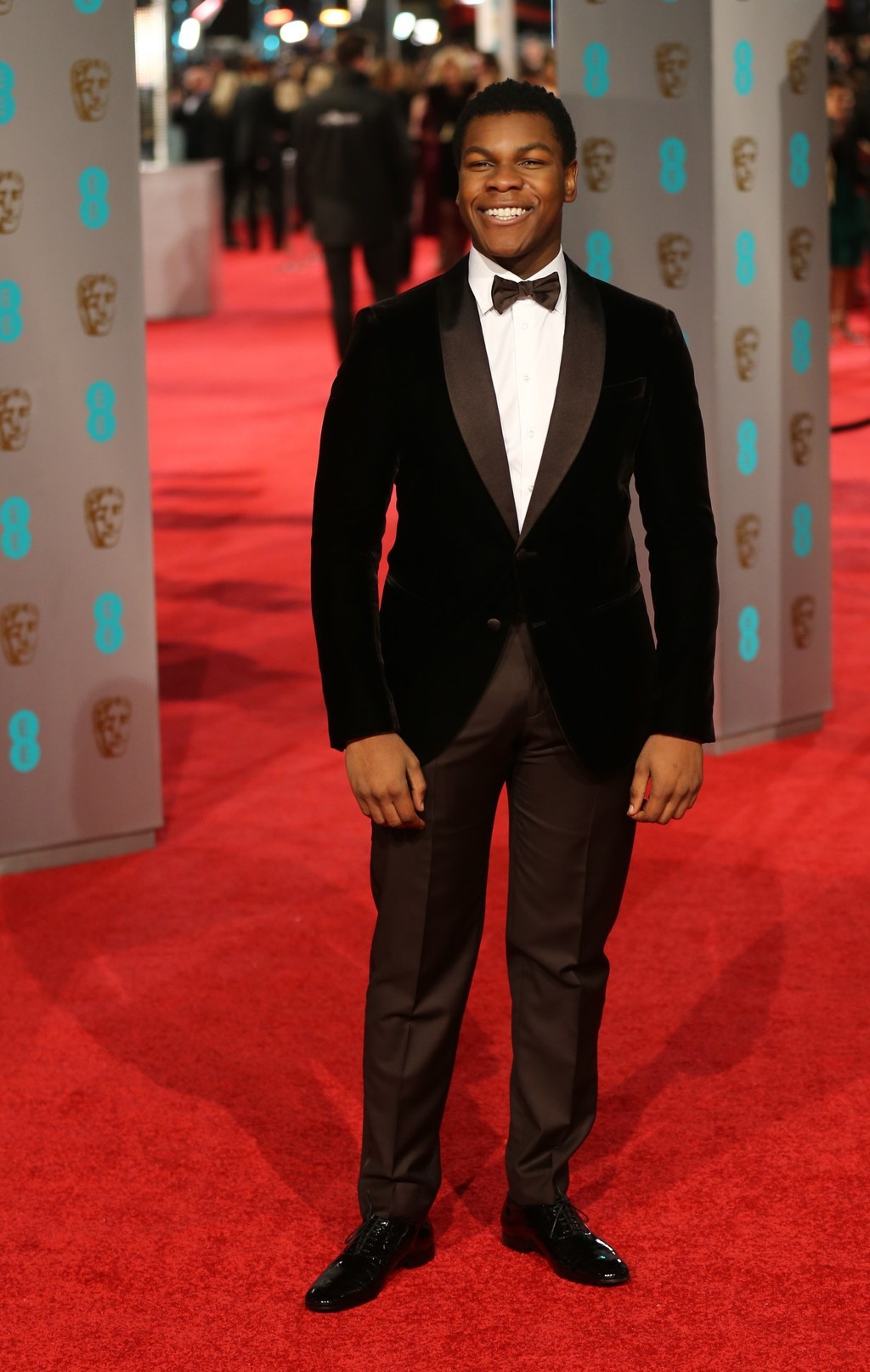 Just LOOK at that face. No sultry posing for John. Oh no, he's just chuffed he's at the goddamn BAFTAs.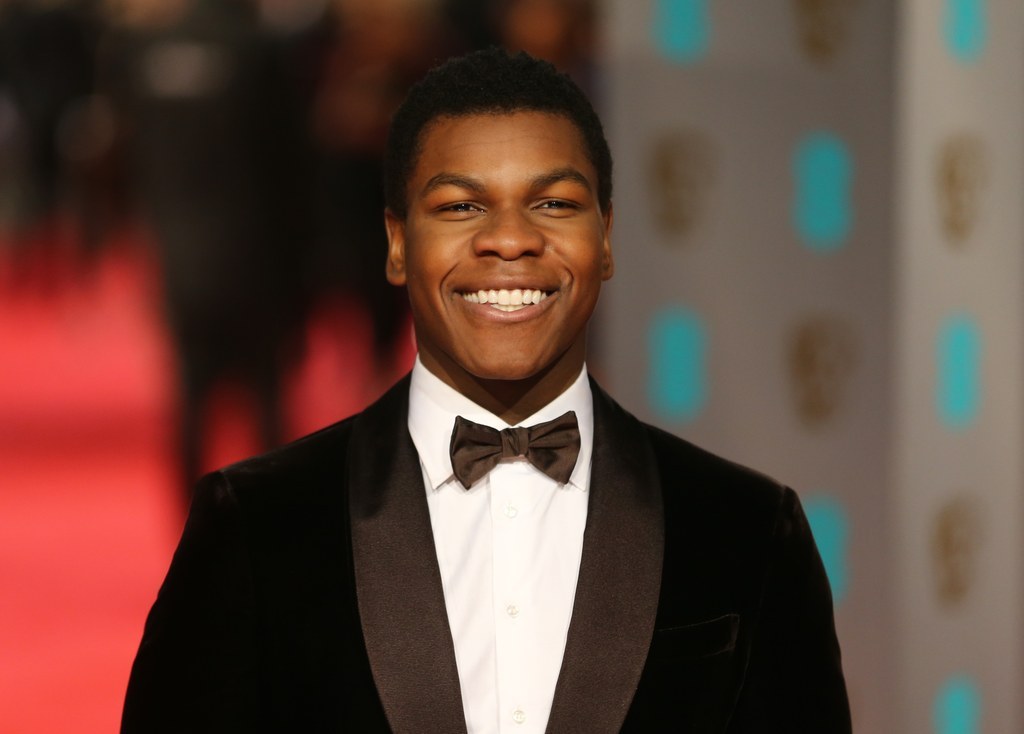 But then came the award for Rising Star, for which John was nominated primarily for his role in Star Wars: The Force Awakens.
And he only went and bloody won it. Just look at his cute, excited face as he went up to accept the award.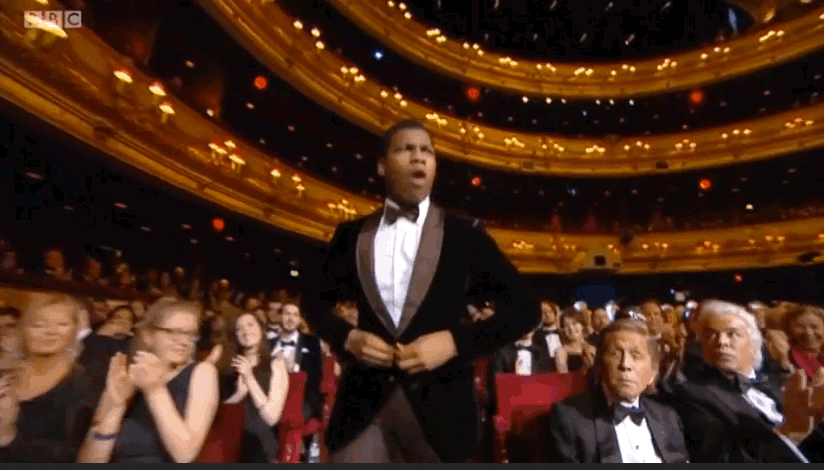 But the real highlight was his acceptance speech, which he began by saying that winning the award was a "fluke."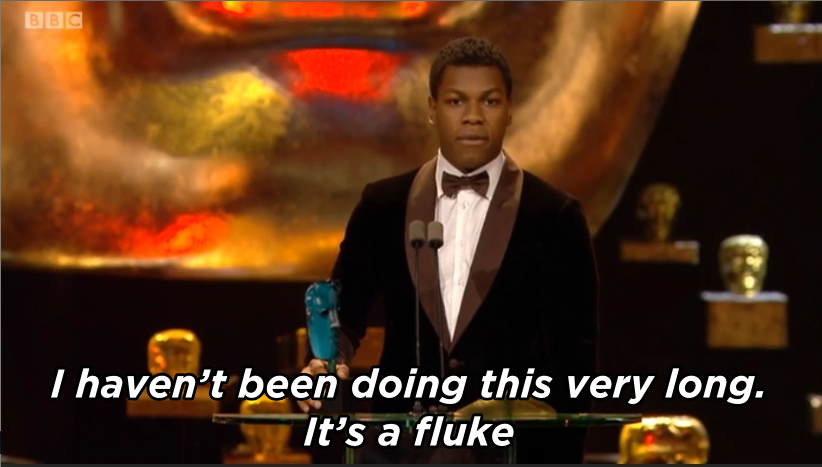 And his first thankyous were predictably lovely too.
But the conclusion to the speech was especially moving.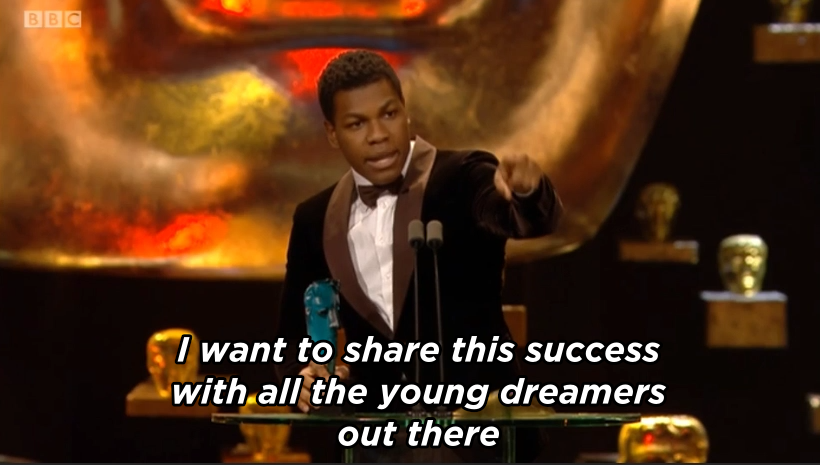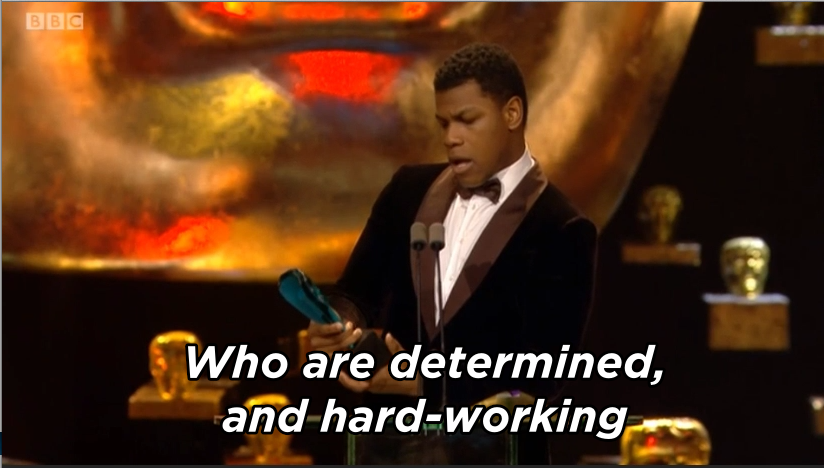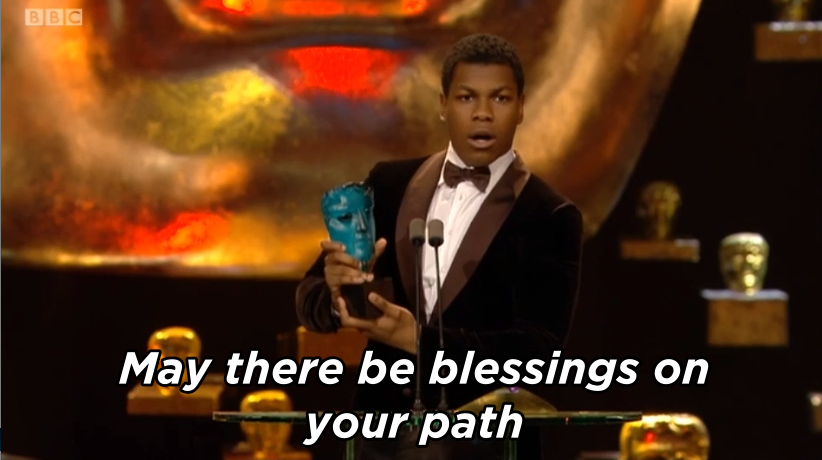 And just LOOK how happy he was to pose with his award afterwards. 💔