Taylor Swift Has Released Five Lyrics From "Lover" — Here's What They Could Mean
Now that we're just days away from the new album, Taylor's been dropping lyrics on the streets of New York, in playlists, and in merchandise.
This Friday, Taylor Swift will release her highly anticipated seventh album, Lover.
If you've been following the Lover era, which began all the way back in April, you'll probably know that it's been packed full of ~Easter eggs~.
And of course, now that we're midway through album-release week, Taylor has upped her Easter egg game, sharing snippets of lyrics from Lover each day on the streets of New York, in Spotify playlists, and in her new clothing collaboration with Stella McCartney.
1.
"I'd be a fearless leader. I'd be an alpha type. When everyone believes ya: What's that like?"
2.
"I can't talk to you when you're like this. Staring out the window like I'm not your favourite town. I'm New York city."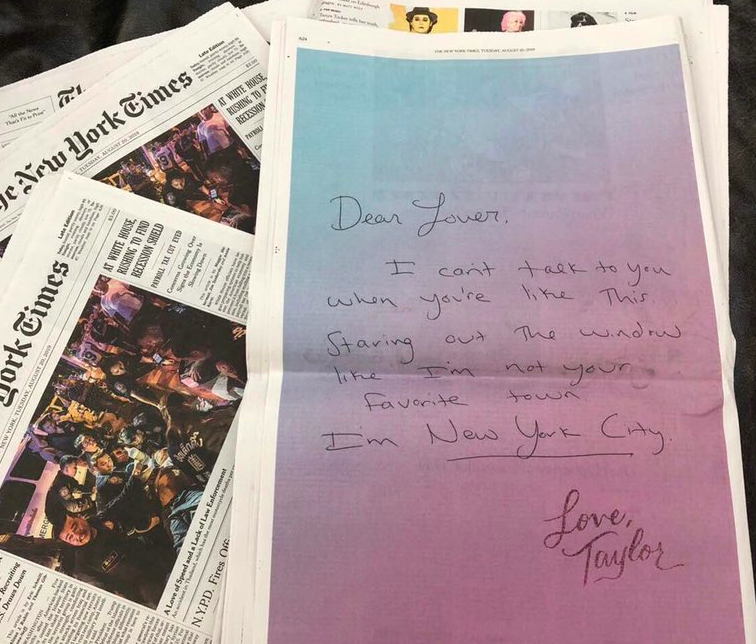 3.
"Luck of the draw only draws the unlucky, and so I became the butt of the joke. I wounded the good and I trusted the wicked. Clearing the air, I breathed in the smoke."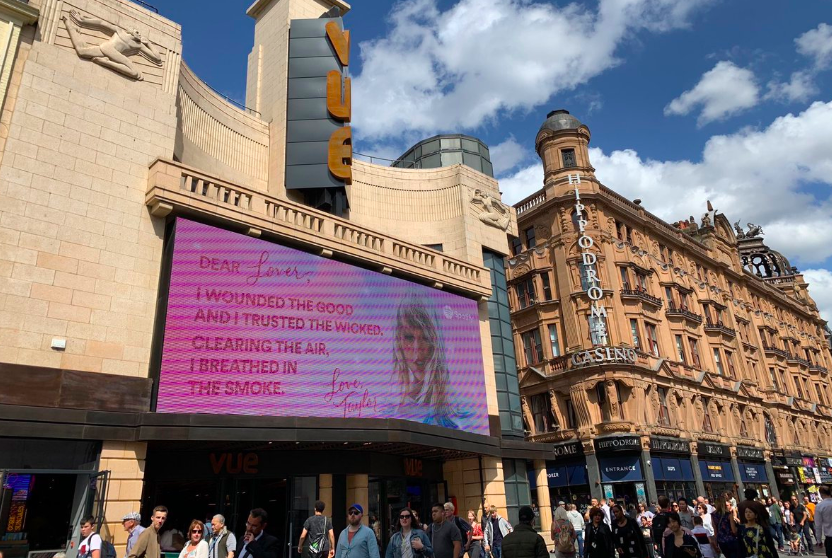 4.
"Cut the headlights, summer's a knife. I'm always waiting for you just to cut to the bone. Devils roll the dice, angels roll their eyes. And if I bleed, you'll be the last to know."
5.
"Like a Tennessee Stella McCartney."
I'll continue to update this post with more lyrics as Taylor releases them.