Benedict Cumberbatch and his wife Sophie Hunter put on a very affectionate display on the Oscars red carpet.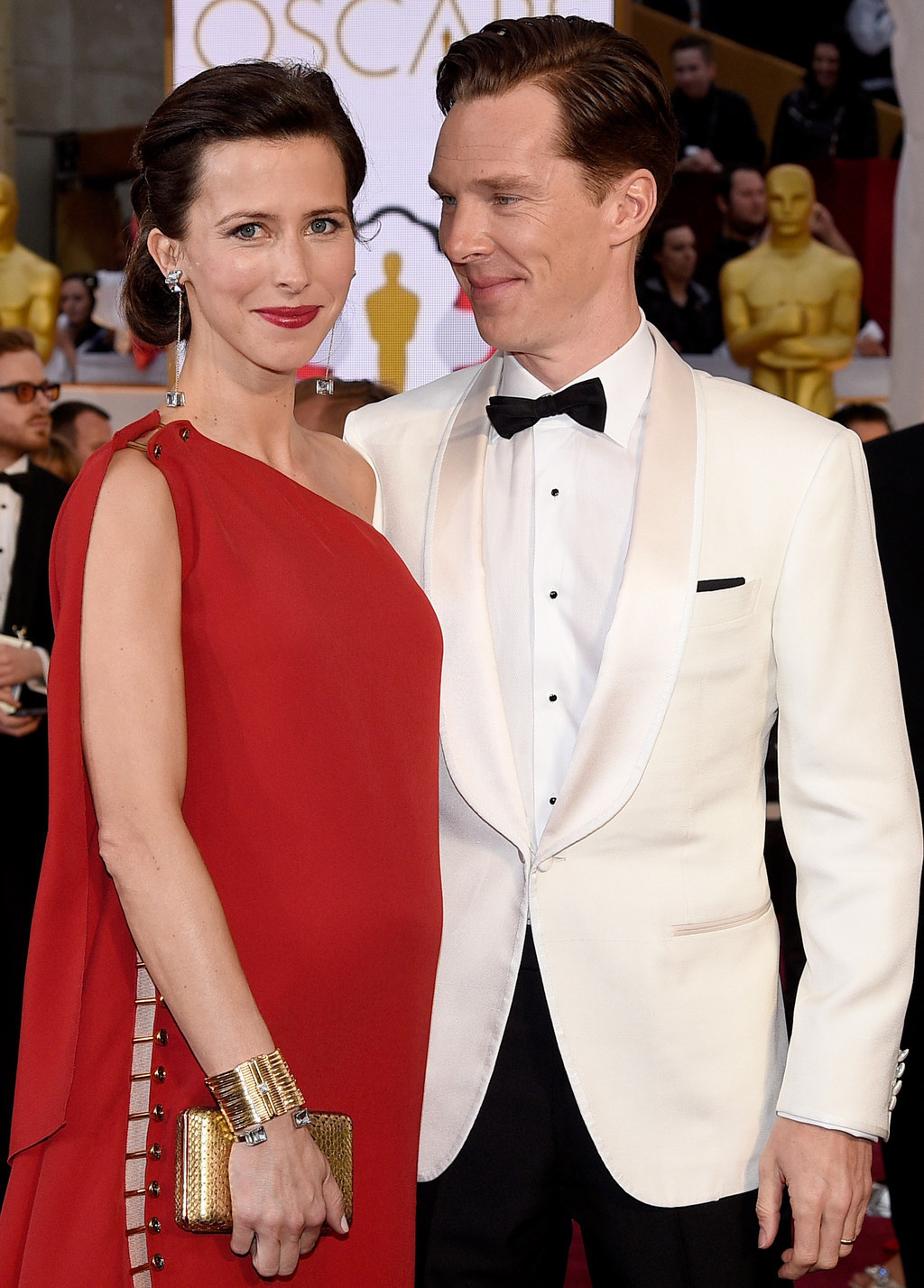 And it's not surprising since the pair, who are expecting their first baby later this year, actually got married in a secret ceremony on Valentine's Day.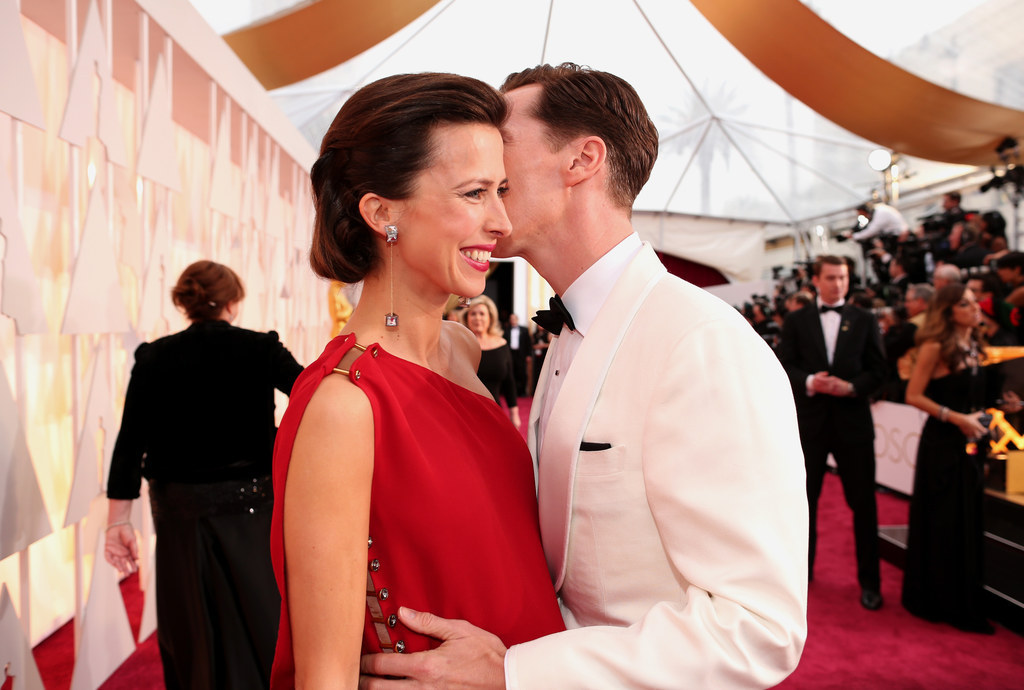 LOOK! WEDDING RING! BABY BUMP!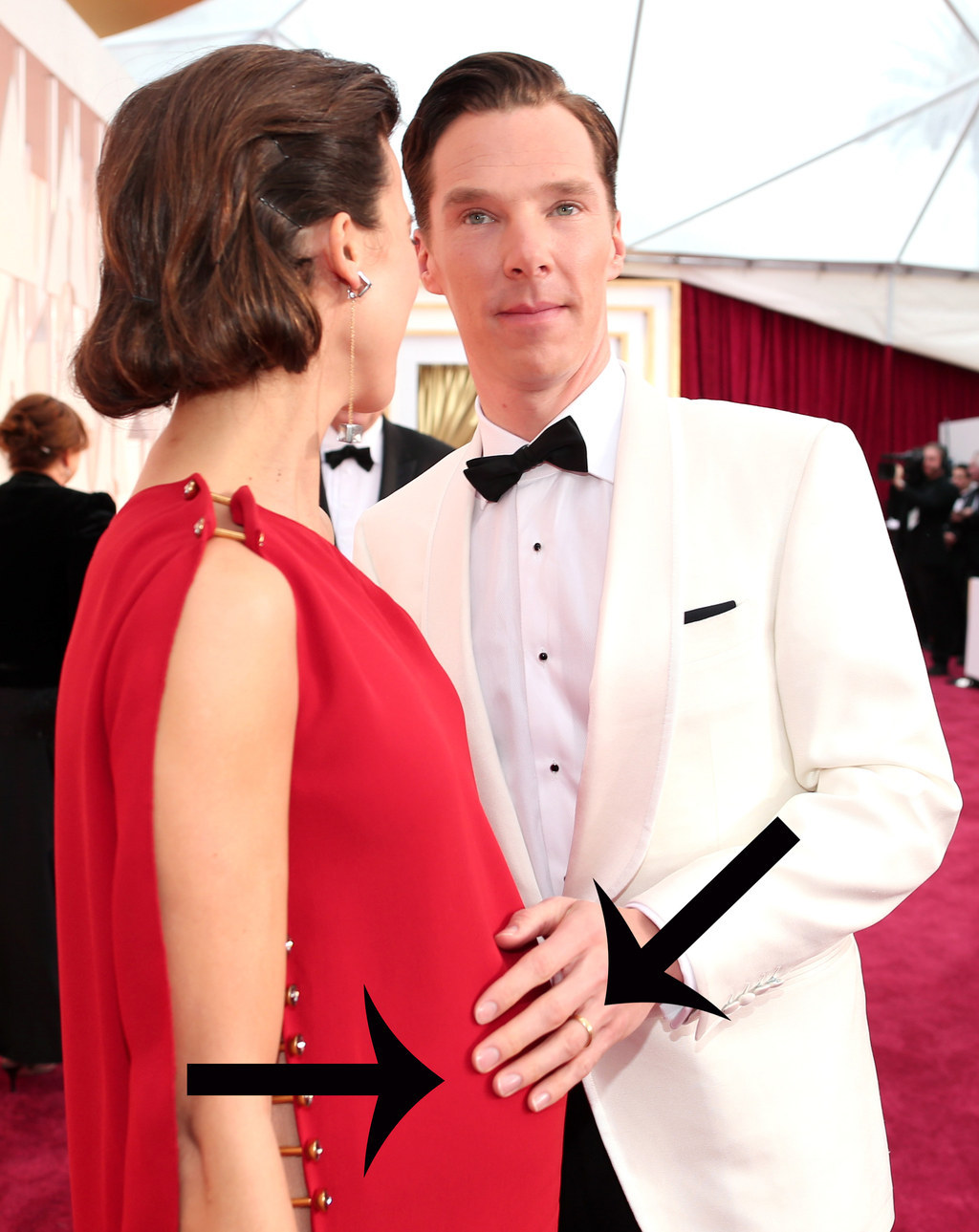 However, clearly caught up in the moment, Benedict actually forgot he was married during a post-Oscars interview. When he was asked what music he'd be dancing to at the after-party, he said: "That's between me and my fiancée."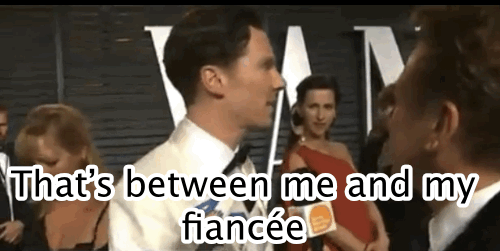 Luckily he quickly realised his mistake and said: "My fiancée?! My wife, I should say," before turning around and giving an apologetic look to Sophie – although she didn't seem to mind too much.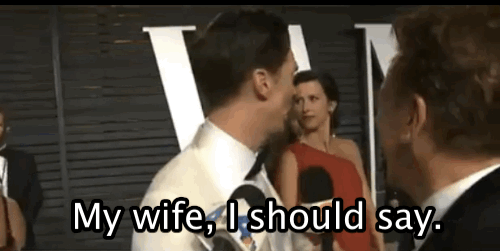 We reckon Benedict can be forgiven for this blip, seeing as he brought along a personal hip flask to the ceremony and was VERY excited to hit the dance floor.