This time a year ago, people the world over were frantically trying to establish whether or not Kylie Jenner was pregnant.
Of course, she went on to give birth to the adorable Stormi in February this year, but since then has kept the details of her pregnancy and delivery largely underwraps.
But, in Sunday night's Keeping Up With The Kardashians, we got a glimpse into what was going down behind the scenes during her pregnancy and Stormi's arrival.
You may recall that, just a week before she gave birth, Kylie Jenner was photographed by TMZ. However, the angle of the pictures meant that her baby bump wasn't visible and therefore didn't act as conclusive proof of her pregnancy.
However, it turns out that behind the scenes the family were freaking out over the images, terrified that they were going to give the game away at the final hurdle. In fact, the episode began with Kim telling Khloé she'd called Kylie in a panic at six a.m. over the photos.
Khloé and Kim went on to agree that had the angle of the photos been different, Kylie's pregnancy secret would've been "over."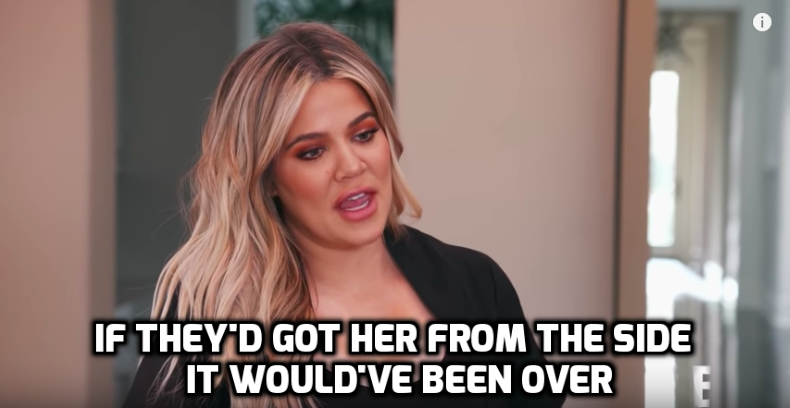 Kylie then addressed the secrecy in a testimonial with Kim where she revealed she simply wanted to keep things low-key for herself.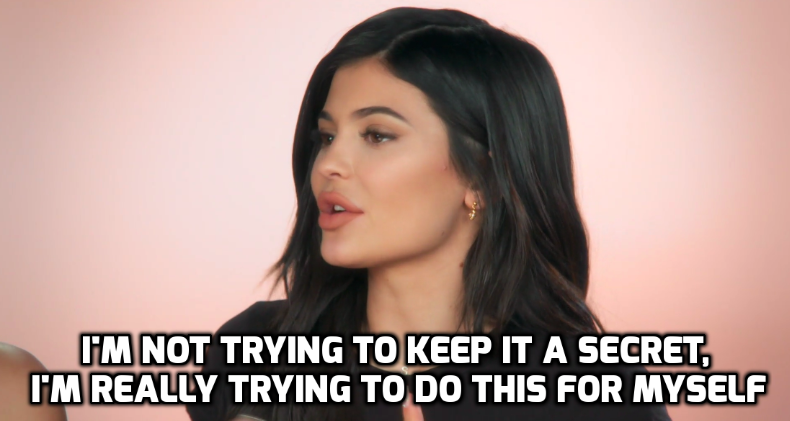 Kim went on to tell Kylie that her friends deserved "awards" for not leaking the news to the media.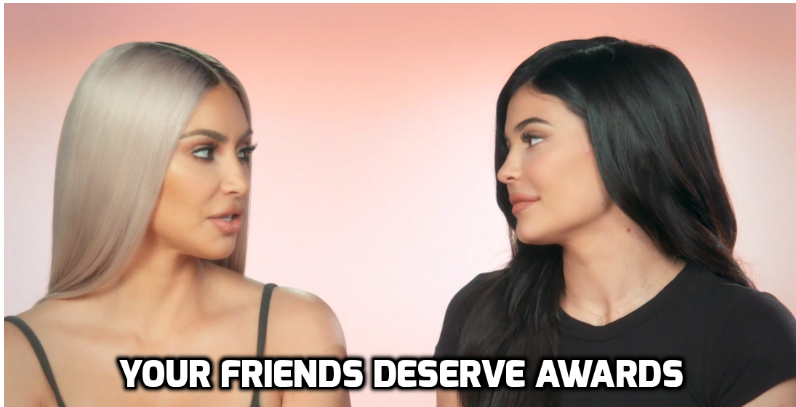 However, eagle-eyed viewers may have spotted that Kylie was actually wearing a necklace with an "S" pendant on it — presumably standing for Stormi's name.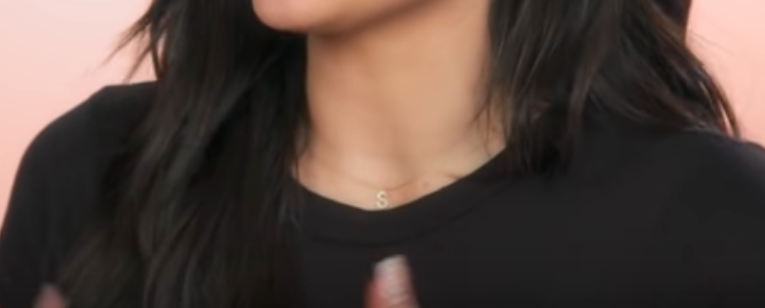 And, considering the fact that this is the only scene in which, according to the narrative of the episode, shows Kylie before Stormi's arrival, I'm going to go out on a limb here and say she didn't film any scenes at all for the duration of her pregnancy.
Next up, we saw the moment that Kourtney told Kim Kylie was in labour.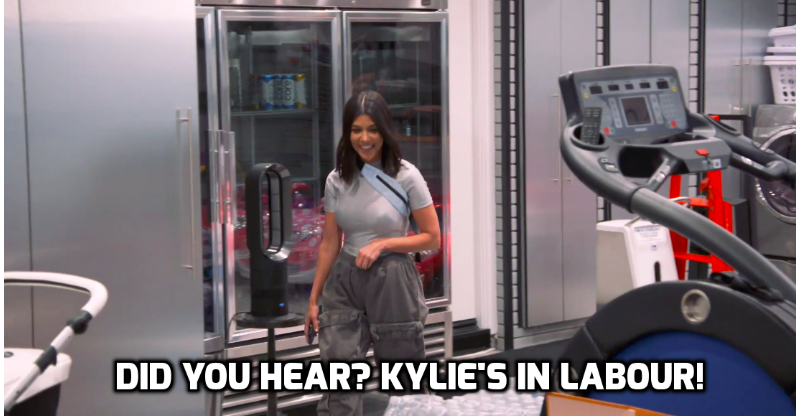 And of course this led to a low-key argument over which sister Kylie really wanted by her side as she gave birth.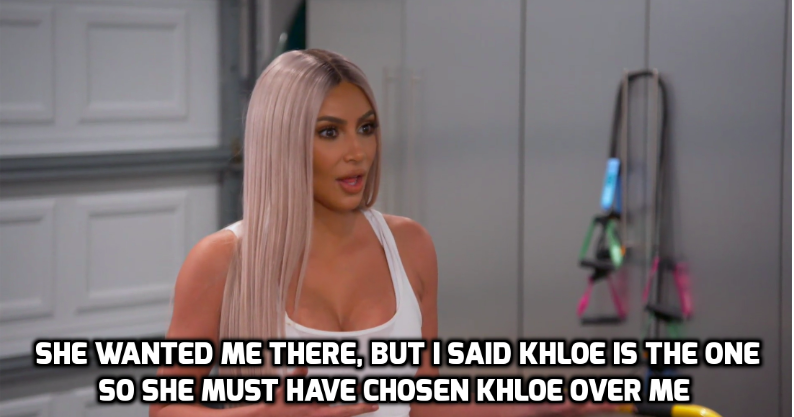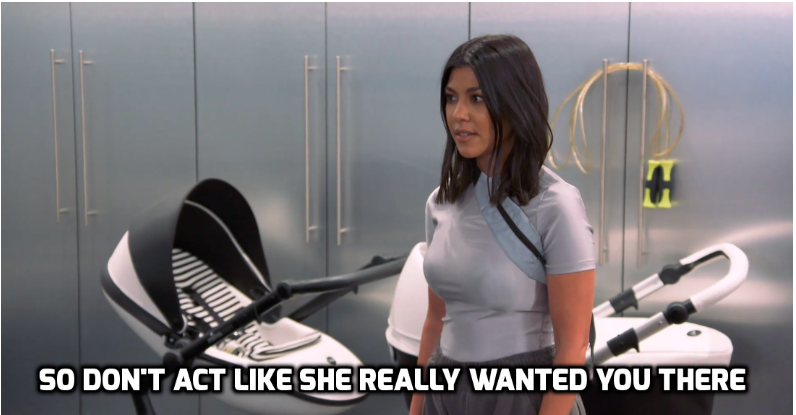 We then saw Kris Jenner speaking to Kim and Kourtney four days after Kylie gave birth, with all three of them agreeing they were shocked but pleased that details of her delivery hadn't been leaked to the media.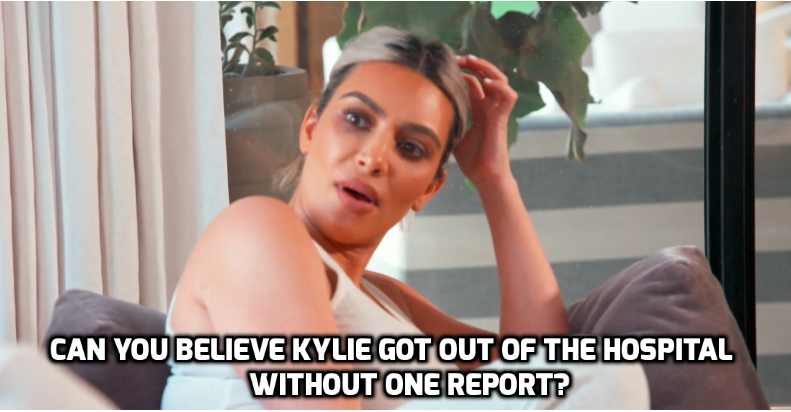 Kris agreed, saying she'd been "anxious" of the news being confirmed throughout Kylie's pregnancy.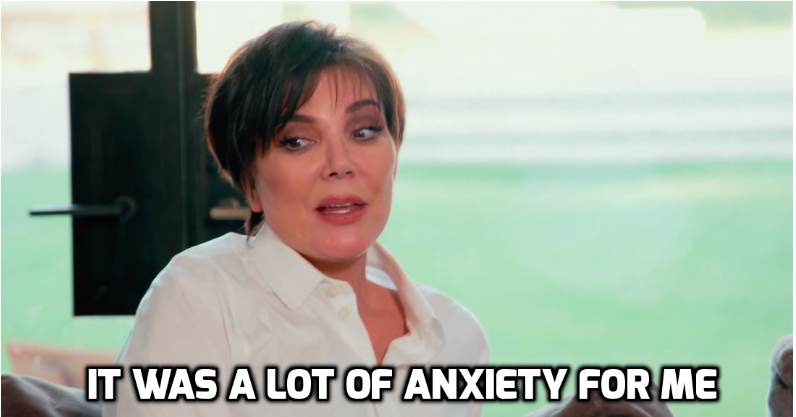 In a testimonial, Kris revealed Kylie was already "so in love" with Stormi, intercut with scenes of her pregnancy and labour, taken from the "To Our Daughter" video that Kylie and baby daddy Travis Scott released after announcing her birth.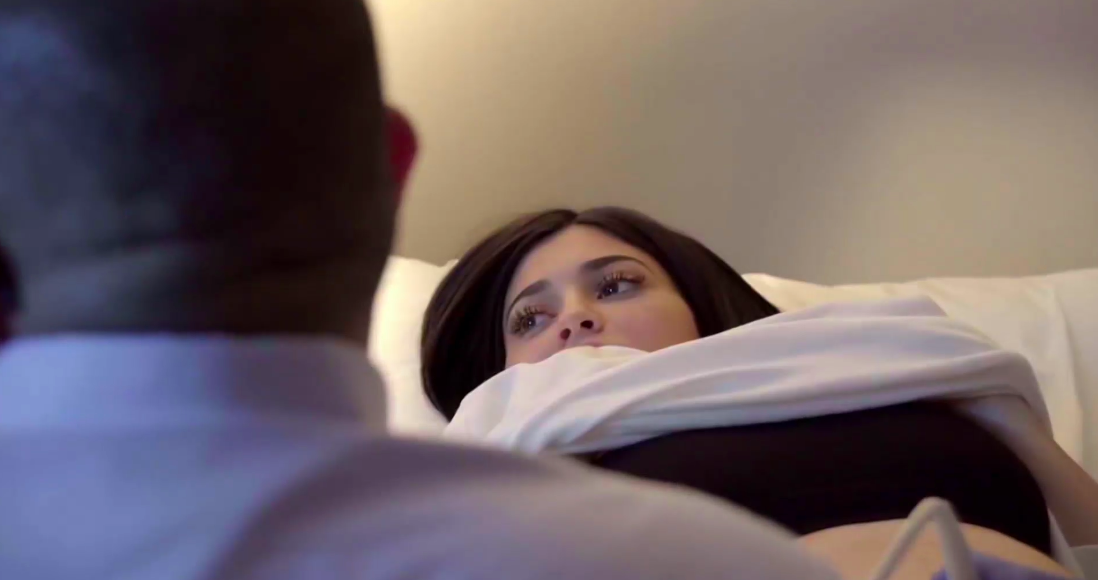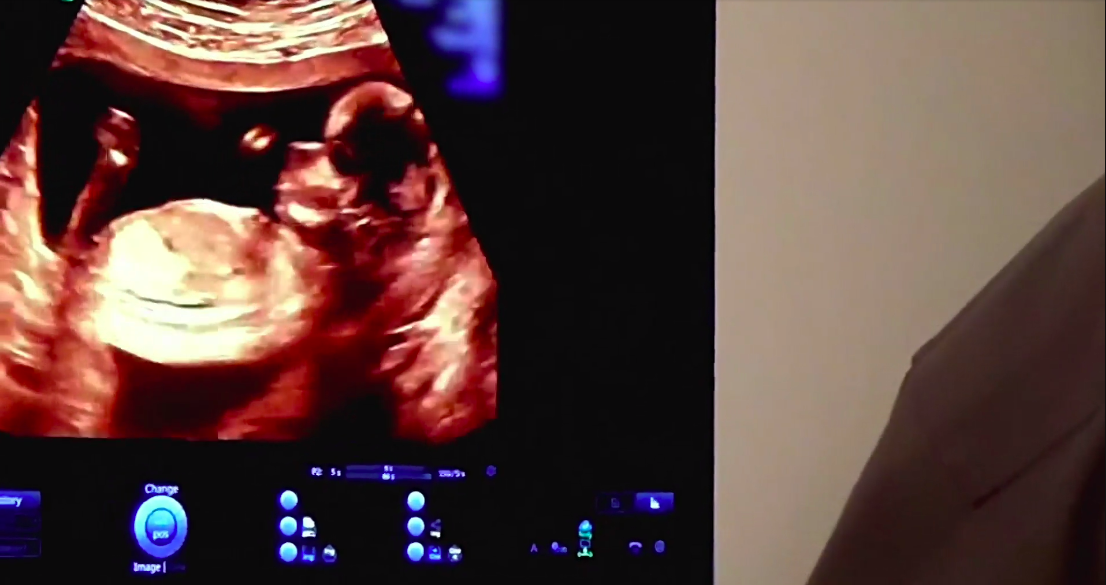 Kris went on to reveal that Kylie had been a "trouper" during her labour, before adding that she herself had delivered by the baby by "pulling her out."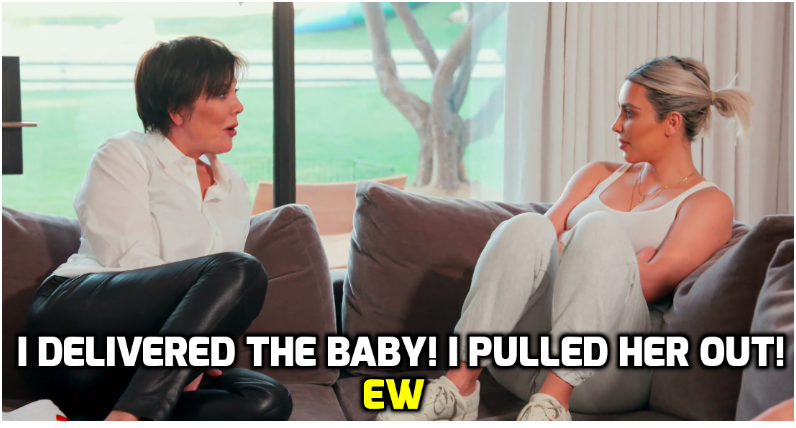 Kim then revealed how "happy and proud" she was of Kylie for controlling her own narrative.
And, in the final scene, Kylie appeared at a family dinner with little Stormi.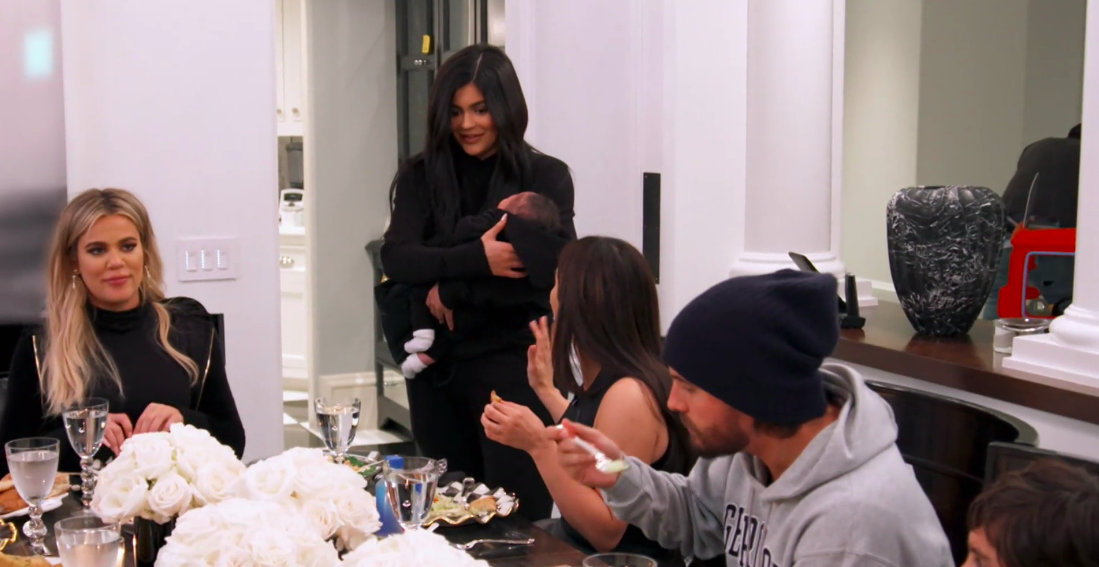 And during the dinner, she admitted she'd had the "easiest pregnancy ever."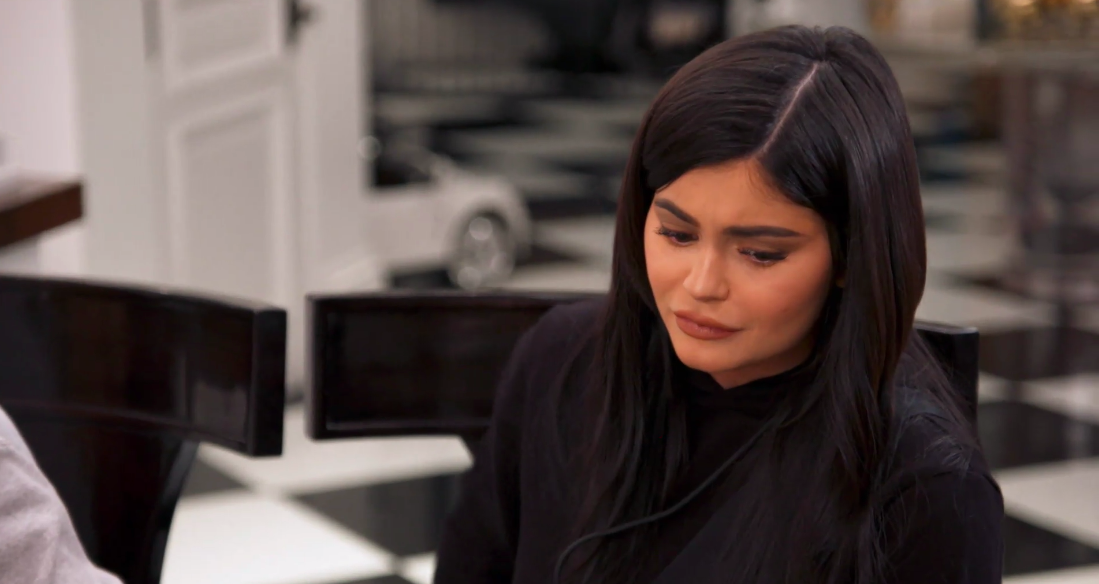 So now we know what went down for all those months when we were in the dark!