Back in February, Kylie Jenner gave birth to her first child – a girl named Stormi.
The name came as quite a surprise to some fans who were convinced that the moniker would relate to butterflies, thanks to various "hints" dropped by Kylie.
An elaborate theory then developed, suggesting that the name Stormi evolved from the principles of the butterfly effect.
Well, Kylie has now revealed the real inspiration behind the name and it's a lot simpler than we thought. It turns out that she and baby-daddy Travis Scott initially came up with "Storm," but it didn't sound quite right.
Speaking to the Evening Standard, Kylie said:
I really don't know how we thought of Storm. Her dad insisted it was him, but I feel like it was me. And that kind of just stuck with us. And then I didn't really like just Storm – I didn't feel like that was her name. So then it became Stormi.
And Kylie went on to explain that she feels that Stormi played a part in choosing her own name on some level.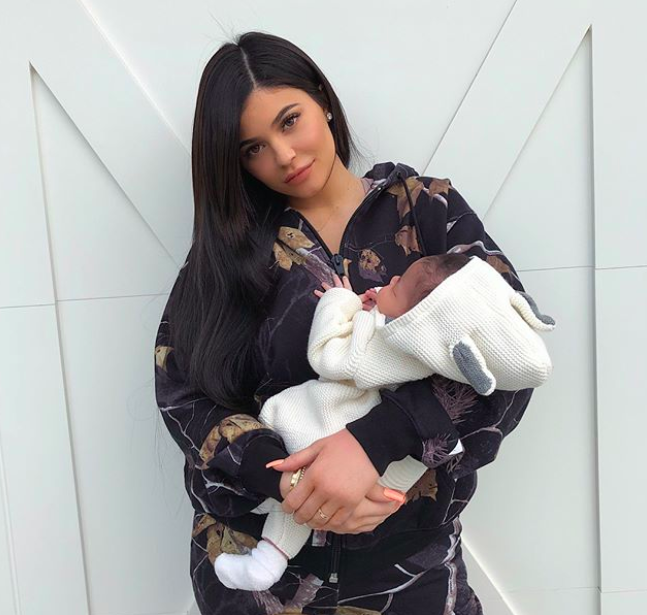 Kylie said
I feel like there were a lot of other names that I might have even liked better to be honest, but I feel like Stormi picked her own name, like it was just her name.