Over recent months the Kardashian/Jenners have been repeatedly targeted by actor Jameela Jamil for promoting weight-loss products on Instagram.
After Jameela dragged Khloé for sharing a post about meal replacement shakes, the family responded to her criticism in an interview with the New York Times.
Jameela swiftly responded, sharing a series of tweets including one in which she said that the Kardashians' pockets were "lined with the blood and diarrhea of teenage girls".
The feud comes less than a year after Kim received considerable backlash for posting an advert for appetite-suppressant lollipops on Instagram back in May 2018.

And just four months after the lollipop post, the Advertising Standards Authority issued new guidelines stating that celebrities and influencers must declare which of their posts are sponsored in the accompanying caption. And, while the Kardashian/Jenners comply with these rules, many medical practitioners have called for an outright ban on the promotion of diet products on social media.

Well, Kris Jenner has now spoken in more detail about the process of selecting sponsored posts, breaking down the amounts she and her daughters are paid for sharing them on social media.
Kris began by revealing that there is a "fee schedule" that varies depending on how and where the product will be promoted.
She went on to say that the fee increases depending on what the product is — and it turns out that the products Jameela has been calling the Kardashians out for promoting might actually bring in the most money.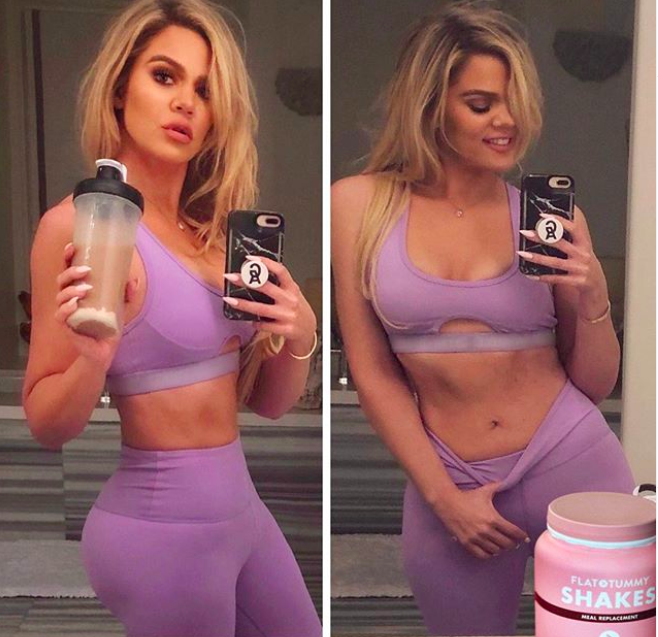 And Kris concluded by revealing that Kim and Kylie command the highest fee for posts, which begin at six figures.