Despite the reports being confirmed to BuzzFeed by a source with knowledge of the situation, not a single member of the family has commented on the news.
In fact, since the reports broke, Kourtney Kardashian, Kendall Jenner, Kris Jenner, and Kim Kardashian have all appeared on TV and given multiple interviews in which they've swerved the question of the pregnancies.
While of course many people think the family are waiting to confirm the news on Keeping Up With the Kardashians, Kim has now revealed that their collective silence is down to another reason.
Speaking on The Ellen DeGeneres Show, Kim explained that the family are adhering to their rumour control rule.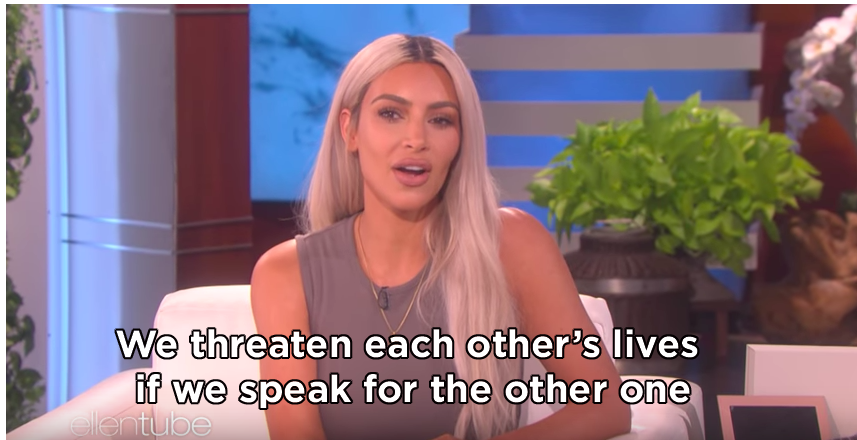 She went on to say that they've all come to an agreement to let the individual at the centre of the rumours speak for themselves while the rest keep schtum.
Looks like we'll be waiting until Kylie and Khloé decide to speak out, then.