Kanye West has become the subject of controversy after delivering a pro-Trump speech during an appearance on Saturday Night Live this past weekend.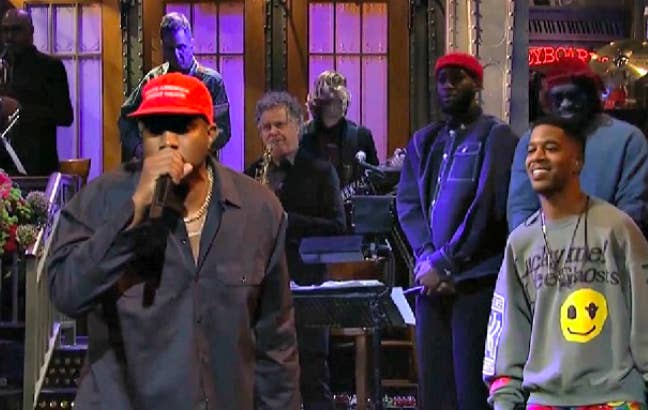 Kim Kardashian and their daughter North West were there during the show, with eye-witnesses claiming Kim "just stood back and watched" as Kanye delivered his speech.
Two days after his appearance on SNL, Kanye posted this selfie in a Make America Great Again hat, and called for the 13th amendment to be a abolished in the accompanying caption.
Since then, celebrities including Chris Evans and Lana Del Rey have dragged Kanye for both the speech and selfie. Chris branded him "myopic."
While Lana De Rey accused him of "narcissism."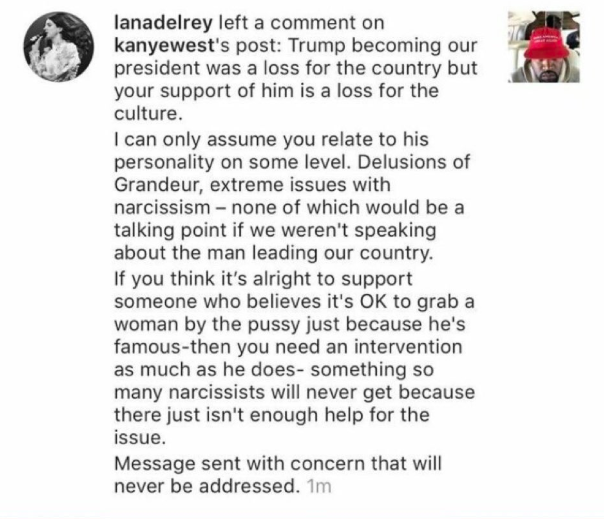 And while Kim hasn't commented directly on the speech, she does seem to have expressed support for Kanye.
Taking to Instagram, Kim shared a photo of herself gazing lovingly at her husband. The picture was taken back in June as they celebrated the launch of Nas' album, which Kanye produced.
And she shared the image alongside a caption stating: "We got love," which is not only a reference to their relationship, but also Kanye's upcoming new single.

And fans in the comments were divided. Some gushed over how perfect a couple Kim and Kanye are.

While others said Kim shouldn't be supporting Kanye's "rants."



Kim's post came just hours after E! News claimed a source close to Kim had said that while she doesn't "agree" with Kanye's beliefs, she will "support him" regardless.
A spokesperson for Kim Kardashian has been contacted for comment.