Taking to Instagram Stories, Khloé shared a series of heartbreaking posts about feeling "broken" and "betrayed."
The first was this, which many fans are taking as a reference to Jordyn, with whom Khloé had a close personal and professional relationship.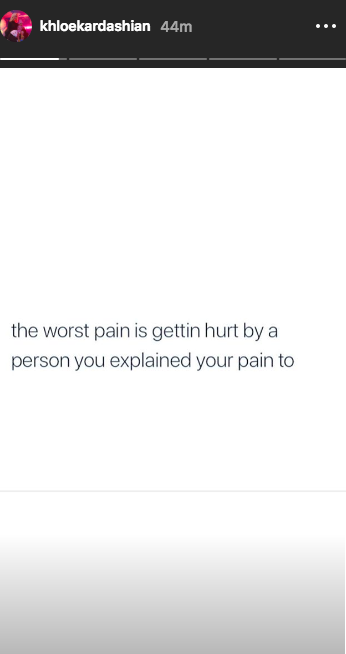 The second post referenced being "betrayed."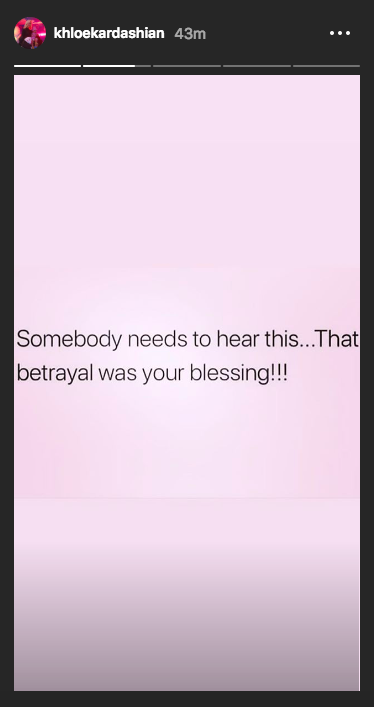 The next image was a quote which read: "If they ask you about me, tell them: 'She was the only person that loved me with honesty, and I broke her,'" which fans are taking as a pretty clear nod to everything she's gone through with Tristan.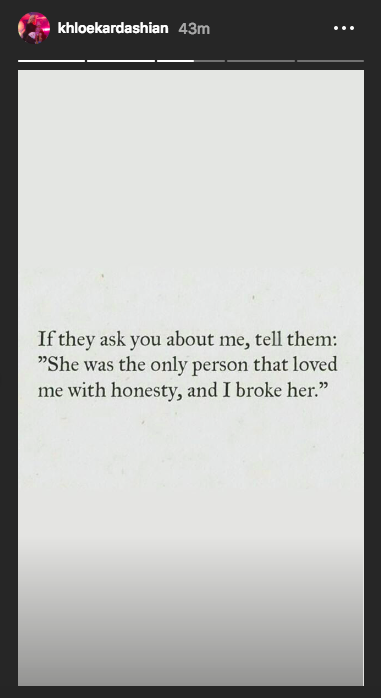 And the final image was simply a portrait of a woman crying.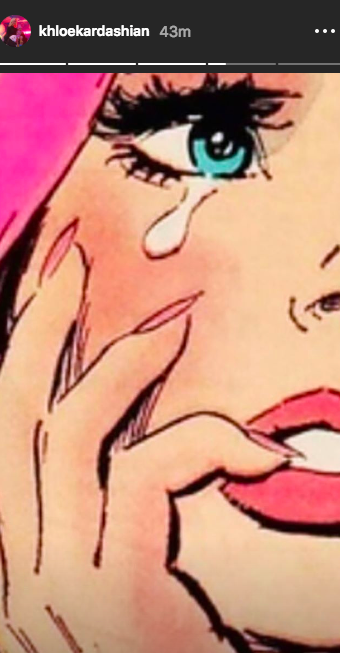 People immediately took to Twitter to express sadness and sympathy for Khloé.