We at BuzzFeed News are proud to bring you a range of stories, from the serious to the lighthearted. To help keep it all free, become a member and sign up for our newsletter, Outbreak Today.
The Kardashians are at the centre of criticism once again after sharing photos and videos from an apparent family vacation to Wyoming during the coronavirus crisis.
Kourtney was the first of the sisters to share photos over the weekend from what appears to be Kim and Kanye's Wyoming ranch.
She also posted a series of photos captured by her son, Reign, from what looks like a public bathroom.
And Scott Disick also revealed that he was with his ex-girlfriend and their kids when he posted photos of himself on one of Kanye's infamous "tanks" and revealed he was enjoying a "boat day".
Since then, it appears the Disicks have been joined by other members of the Kardashian family. Monday marked North West's 7th birthday, and Kourtney paid tribute to her niece by posting these photos of her dancing with cousin Penelope at the ranch.
Kourtney and Kim then shared matching Instagram stories of the fireworks laid on for North's birthday.
Then Khloé shared a photo from Kylie Jenner's private jet, suggesting that she too was en route to join the family, before posting a video of herself on a quadbike at the ranch.
And, finally, Kylie shared a photo of herself and Stormi — complete with miniature cowboy boots — alongside the caption: "Woke up in the wild wild west."
However, the Kardashians' posts have drawn criticism from people accusing the family of once again flouting the rules of lockdown by making the trip.
In recent weeks, the state of California has started relaxing its lockdown rules, allowing some businesses to reopen.
Residents have also been told that while travel is permitted for "urgent matters" or work, they should "avoid travelling long distances for vacations or pleasure as much as possible" in order to slow the spread of the virus.
And the vacation photos have led to fans expressing their frustration on Instagram.


It's not the first time the family have been accused of flouting lockdown and social distancing measures. In April, Kylie was called out for having her best friend, Stas, over to her new mansion before also being criticised last week for attending a birthday party.
The whole family was also criticised in late May for throwing Scott Disick a birthday party. While they maintained that "fewer than ten people were in attendance", social media posts suggested otherwise.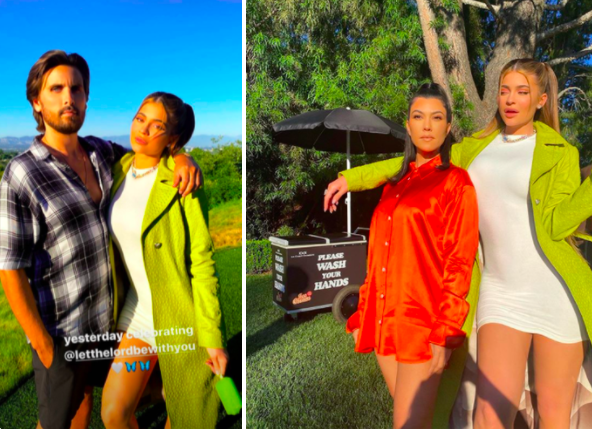 And, just a couple of days ago, Kim shared a series of throwback photos from Scott's party which led to more criticism from fans saying they weren't practising social distancing.
Kim explained in the accompanying caption that the bash was the first time she'd reunited with her family since the pandemic struck, revealing that she'd found it "nice but scary" being around other people.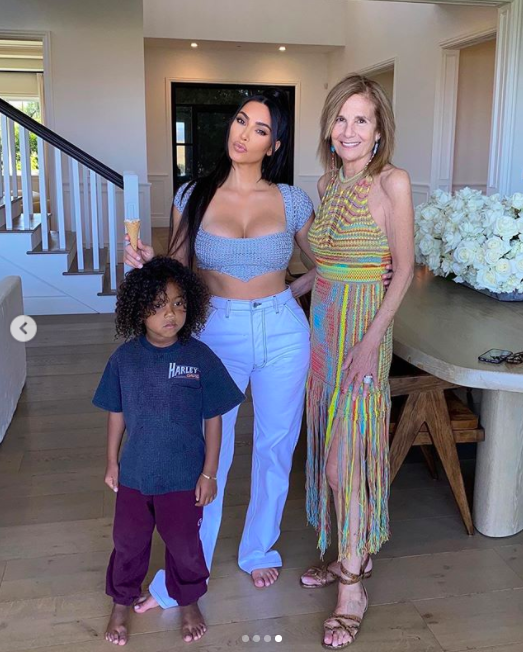 A spokesperson for the Kardashians declined to comment when contacted by BuzzFeed News.