We at BuzzFeed News are proud to bring you a range of stories, from the serious to the lighthearted. To help keep it all free, become a member and sign up for our newsletter, Outbreak Today.
Kylie Jenner has been accused of flouting lockdown and social distancing measures for the fourth time during the coronavirus pandemic.
Kylie, who was a vocal advocate for social distancing and self-isolation at the start of the crisis, has been called out by fans after sharing photos from her best friend Stassie's 23rd birthday yesterday.
In the images, Kylie and her group of friends can be seen gathered together to celebrate Stas in what appears to be her backyard.
In recent weeks, the state of California has started relaxing its lockdown rules, allowing some businesses to reopen. However, the latest stay at home order still prohibits "any gathering with any number of people who are not members of your household".
And it didn't take long before people began criticising Kylie, suggesting she had "forgotten" about the coronavirus and social distancing measures.


"How come you were out partying?" asked one fan on Twitter. "No face mask and no social distancing? You are a mother. An influence. A person that millions of people look up to."
"Don't know why Kylie Jenner thinks it's OK to break lockdown rules like they don't apply to her?" said another.
"Did y'all find a cure to COVID-19?" another asked sarcastically.
This is the fourth time Kylie has been accused of breaking social distancing measures during lockdown. She was first criticised for hanging out with Stas at her Holmby Hills mansion.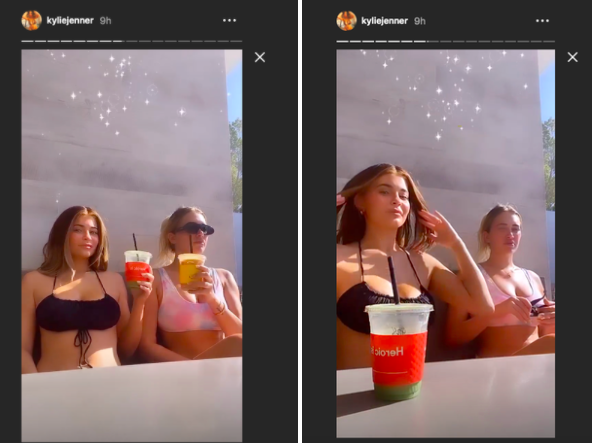 And, earlier this week Kylie was spotted without a mask, linking arms with a friend as they made their way to a nightclub that was reported to have opened just for them.
A spokesperson for Kylie Jenner has been contacted for comment.