Since the allegations were first made, celebrities from Meryl Streep to Kate Winslet and Judi Dench have spoken out against Weinstein, and extended support to the alleged victims.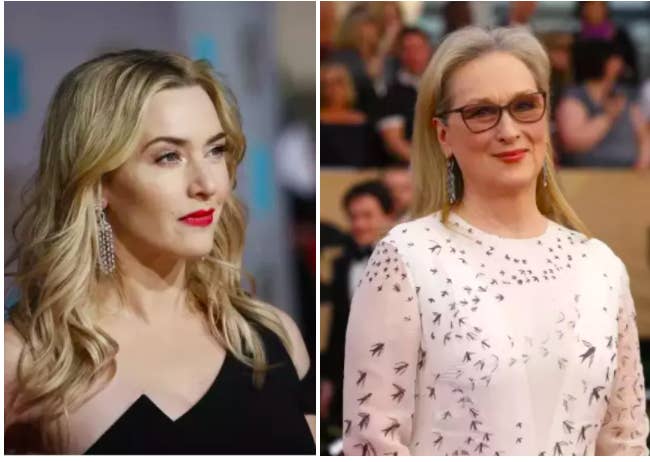 However, very few male industry figures have come forward to speak out about the alleged abuse.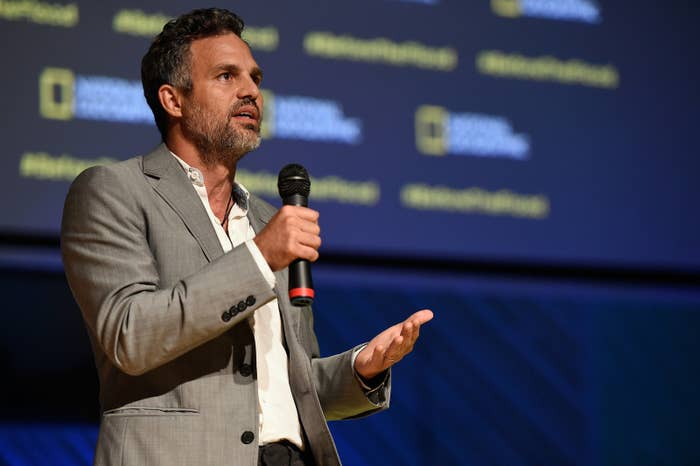 In fact, the Guardian even contacted 26 male actors and directors to comment on the reports, but none responded.
Well, now Jessica Chastain has drawn attention to the issue.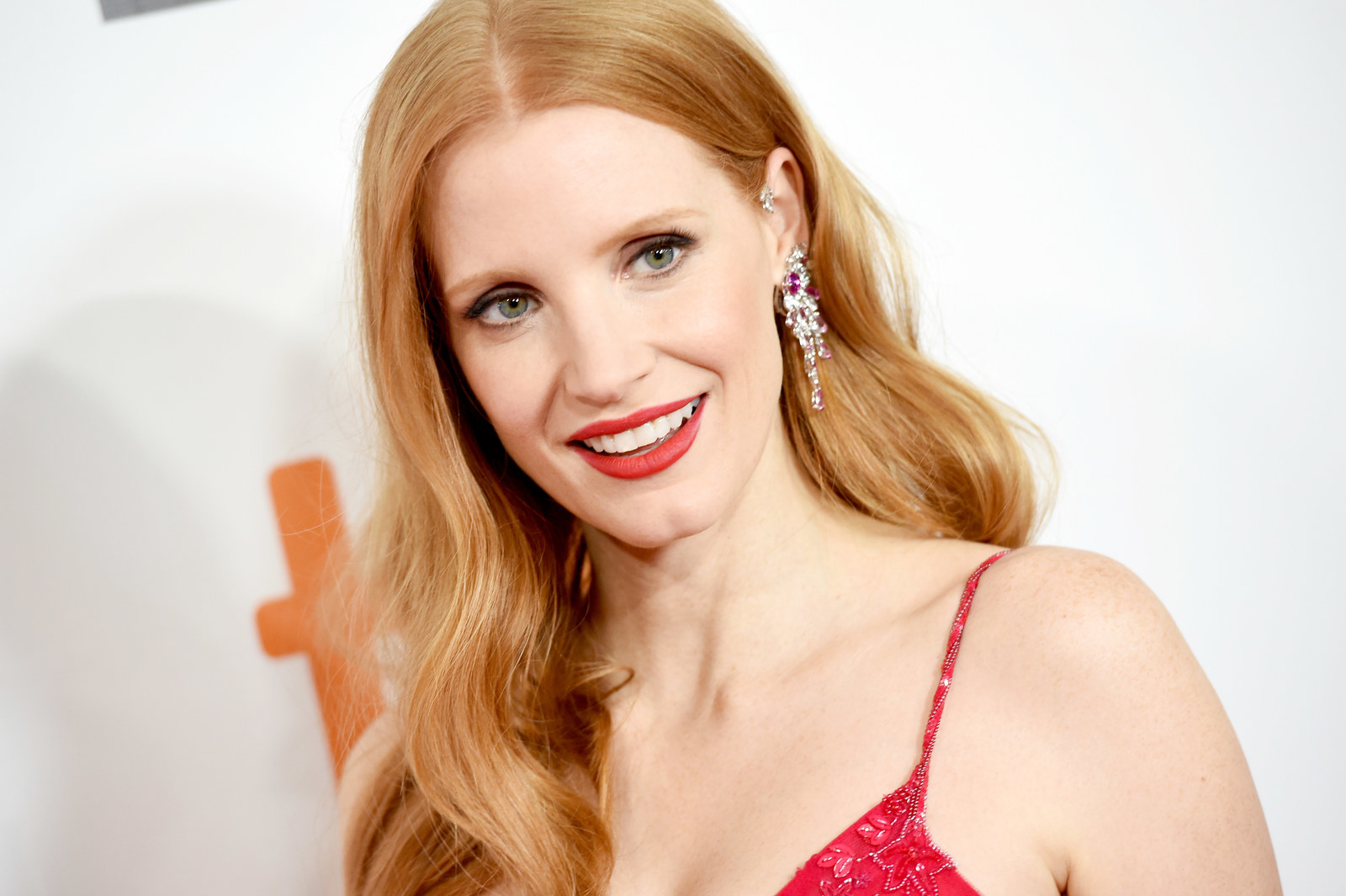 She shared this tweet in which she implored men to speak up.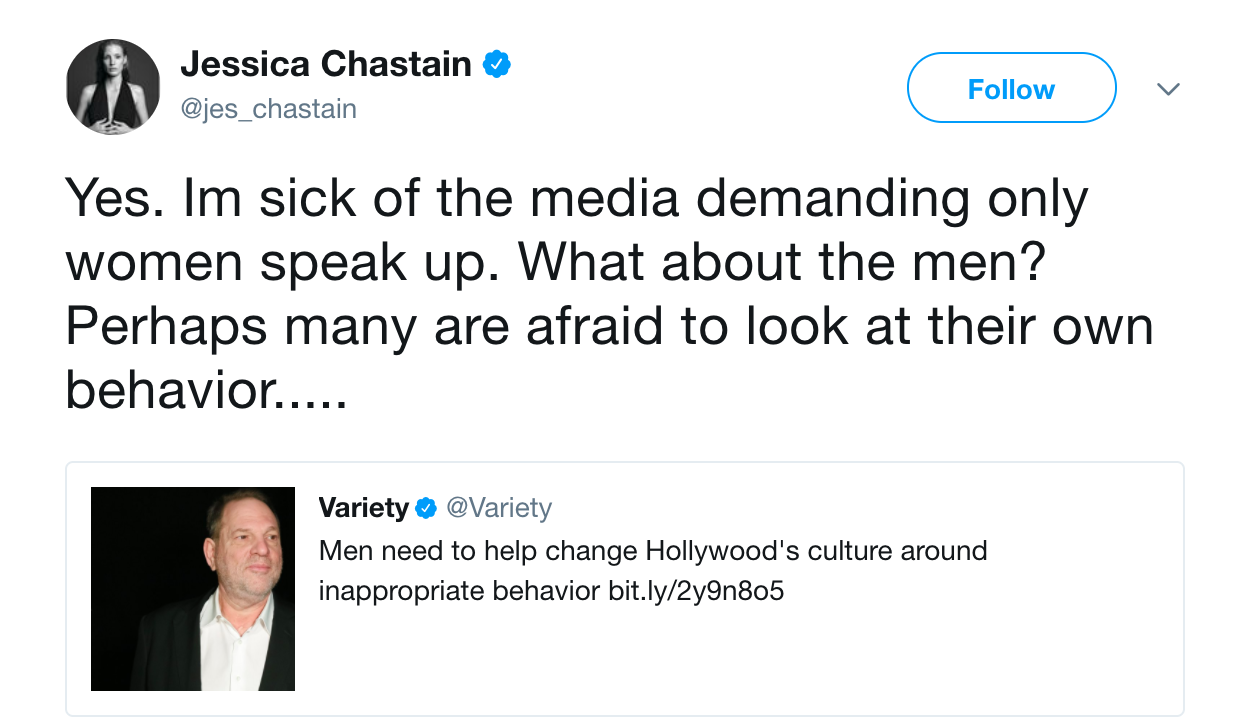 And her words resonated with a lot of people.
Some men told Jessica that they "stand with" her.
While many people pointed out that the issue wasn't solely limited to Hollywood.
And said attitudes towards the women who speak out needed to change too.
Jessica then went on to give credit to some of the male celebrities who have spoken out, describing Mark Ruffalo as a "wonderful human."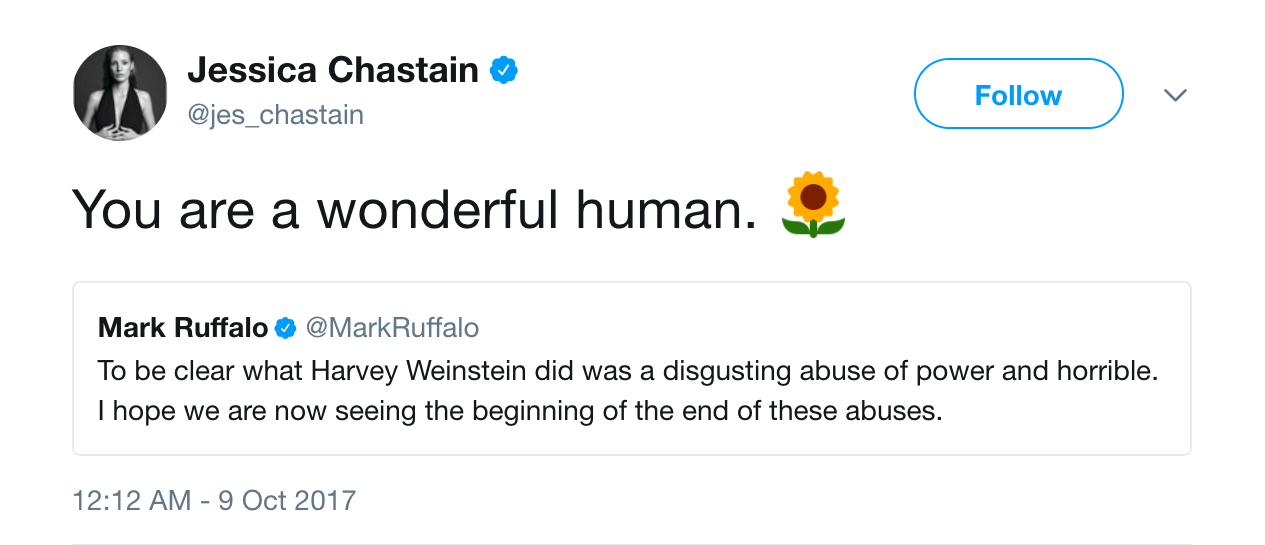 And she also retweeted an article about George Clooney's statement.
And, for anyone who might be confused, she then retweeted this message from Mindy Kaling, which explained exactly why it's important for men to speak up.