Back in August, James posted a series of videos on Instagram in which he said he'd opened a PR package from someone who "has no business having a makeup brand".
He went on to show his followers that the package had contained a bunch of empty containers without any product in them.
"Stop making makeup brands!" he ended the video. "Stop! Stop!"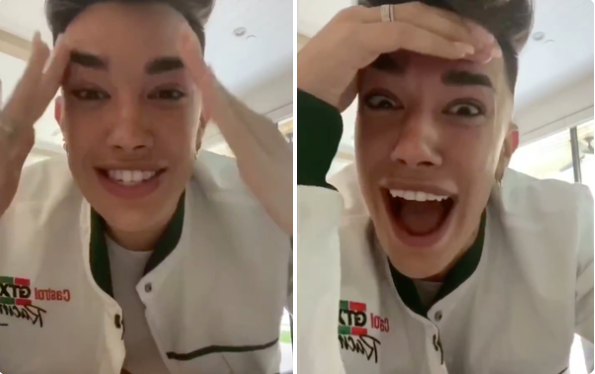 While James didn't name the makeup brand in his videos, Lauren Conrad, a former star of The Hills, eventually admitted in an Instagram comment that he'd been referring to her new line, Lauren Conrad Beauty.
And Lauren explained that the empty products had been a complete accident; she'd filled a bag with empty samples to ensure they all fit before accidentally sending it out as a PR package.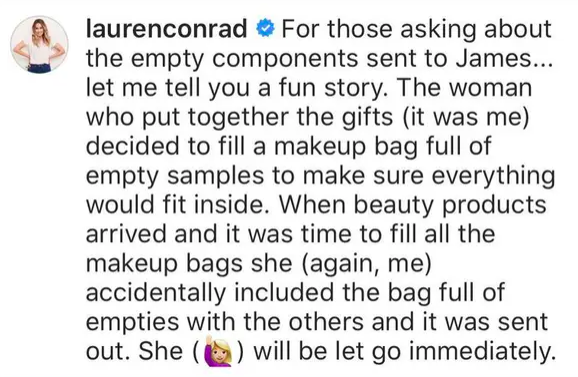 Lauren then confirmed in a further comment that she and James had spoken about the incident privately, and he also issued a public apology for "coming across as nasty".
Well, the pair have now publicly addressed the feud together after Lauren appeared in a video on NikkieTutorials' YouTube channel and was reunited with James.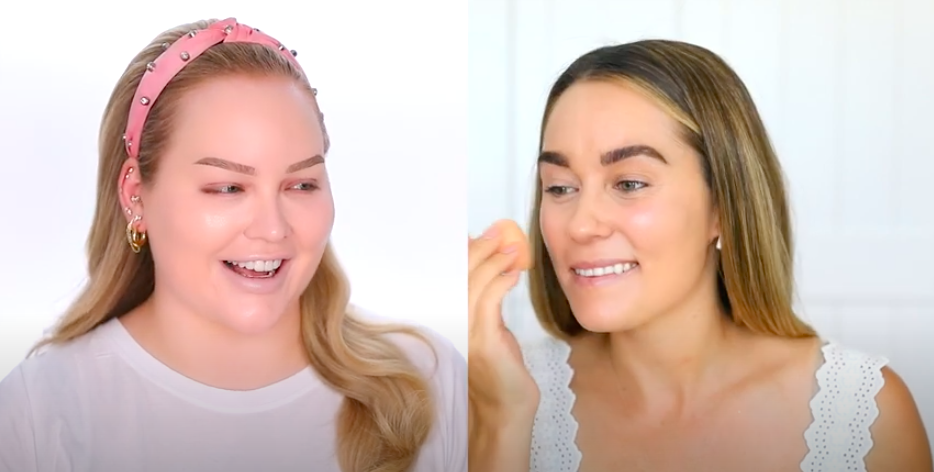 The whole thing started awkwardly after Nikkie told Lauren that James had logged on to their call and Lauren promptly hung up. "Not a sister scandal!" James cried as the pair stared at a blank screen. "Not this again!"

However, we then saw footage of Lauren telling her camera operator: "Oh my god! My computer just turned off! I'm dead!"
And she quickly reappeared on her phone, ready to address the feud.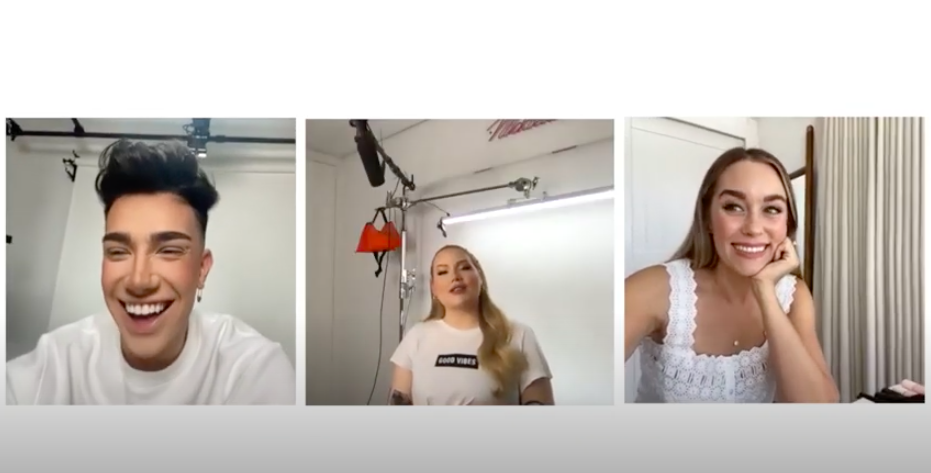 "Lauren handled it like the absolute professional she is," James began. "We talked via DM, and I'm just really grateful that she was so kind and understanding."
"We talked, and she sent me a new package of not empty products, and I was super excited to try them out," he added. "They were phenomenal, and it's all good to go."
Lauren went on to recall the moment she heard about the drama online after being away from her phone when James had uploaded his videos dragging the products.
"I [was] literally in the front yard playing with my kids, and I looked and saw I had all these messages on my phone," she said. "I was like, what's going on? Because it's the end of the workday. I looked at this text and I was like, wait, what happened?! How did this happen?"
"I'm just very, very grateful that you were so kind and we were able to talk it out," James continued. "I felt really bad because the last thing that I ever want is drama, and you're literally the sweetest."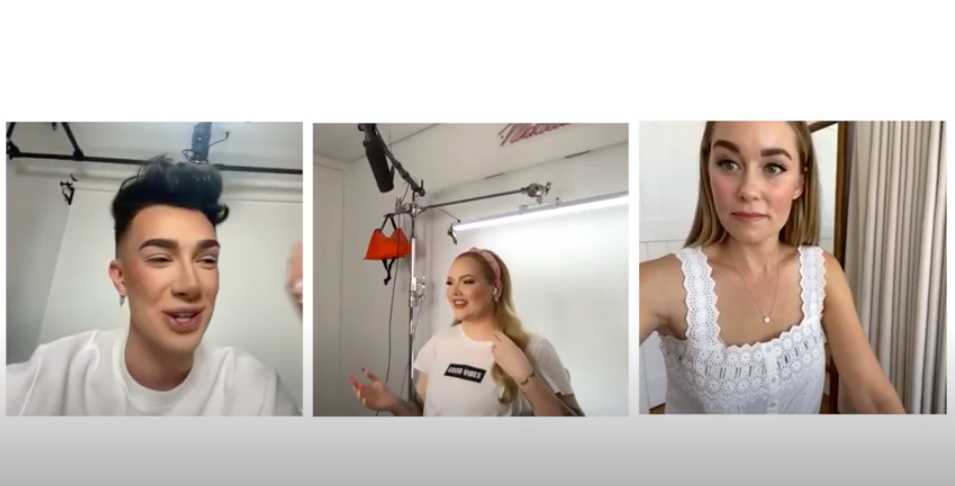 James then appeared to reference much of the criticism directed at him in the aftermath of his outburst; people had called him out for failing to recognise the impact Lauren had on the beauty industry during her time on The Hills.
"The Hills came before my time," he said in defence of not realising Lauren's impact. "I was literally a tiny little kid when it was out."
And Lauren awkwardly interjected: "No, James, you sent me a video and said, 'I was 0 years old!' And I was like, 'How old does he think I am?!'"
"Well, once again, I just appreciate you being so professional about it," James said. "Well, that's very sweet, and you're fantastic," Lauren replied. "Thank you so much."