But after she posted this selfie on Instagram yesterday, her followers were very quick to suggest it had been Photoshopped.
If you look closely at the bottles behind her, you can see that one of them curves at the space around her stomach.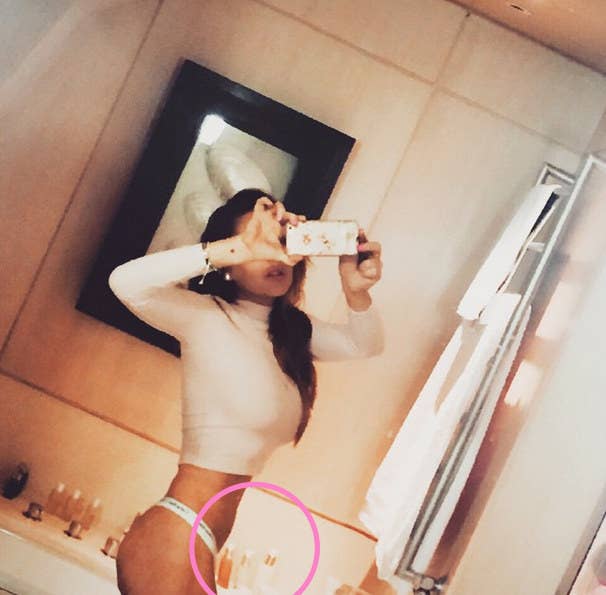 While the photo may not have been altered, most of Twitter definitely thought it had.
However, Lindsay has left the photo on her profile and hasn't responded to any of the comments.
We have contacted her publicist for comment.