This Little Girl Cried Meeting Gal Gadot And It's Proof Representation Matters
The little girl burst into tears when confronted with her idol at San Diego Comic-Con – and Gal Gadot's reaction was completely adorable.
But perhaps the movie's most important feat is its sheer female badassery.
And as a result, it's made a difference in the lives of young girls everywhere, giving them a strong female character to look up to.
And if you needed any more convincing, a truly lovely moment happened this weekend at San Diego Comic-Con when a young girl came face-to-face with her hero, Gal Gadot.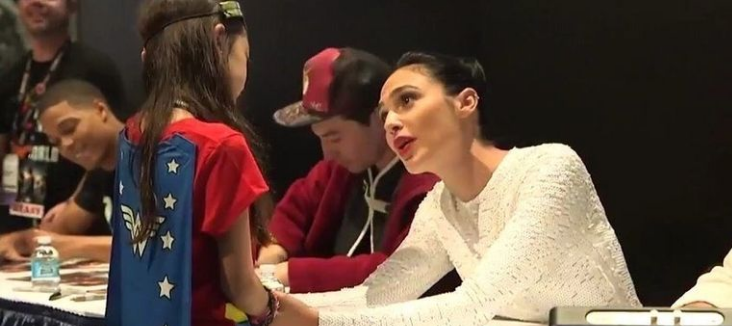 As she approached Gadot, the girl appeared to burst into tears, and in a video captured by Variety, the actor can be heard telling her: "Now we are friends so there's no reason to cry anymore. We are together!"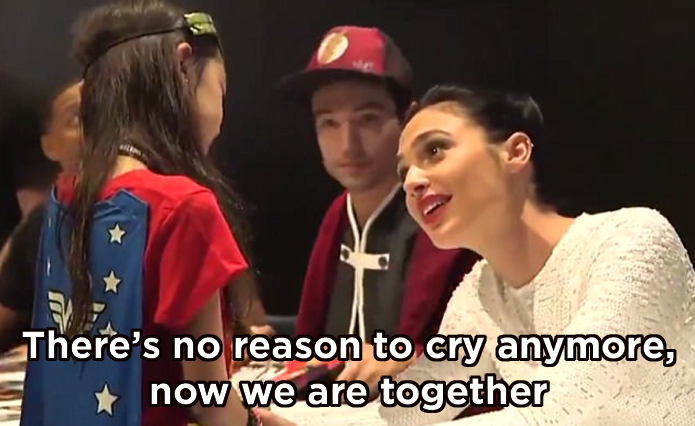 Here's the full interaction. 😭 💗
Needless to say, people were moved by the moment.
And were quick to point out how important these movies are.
And after the footage went viral, a woman claiming to be the little girl's mother said Gadot had given her daughter a memory that'd last a lifetime.
Representation matters, people!