1.
When she realised the impact of her music.

2.
When she decided the title of "Thank U, Next" didn't actually apply to her after all.

3.
Before changing her mind.

4.
When she had a flashback to this moment from the "God Is a Woman" video.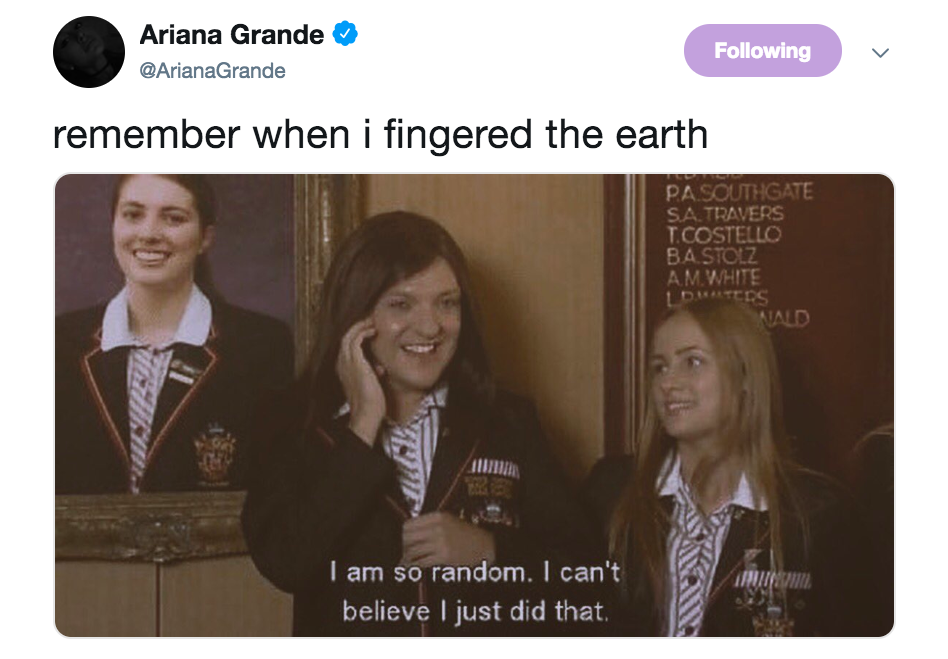 5.
When she appreciated PornHub's support.

6.
When people kept hassling her to release music.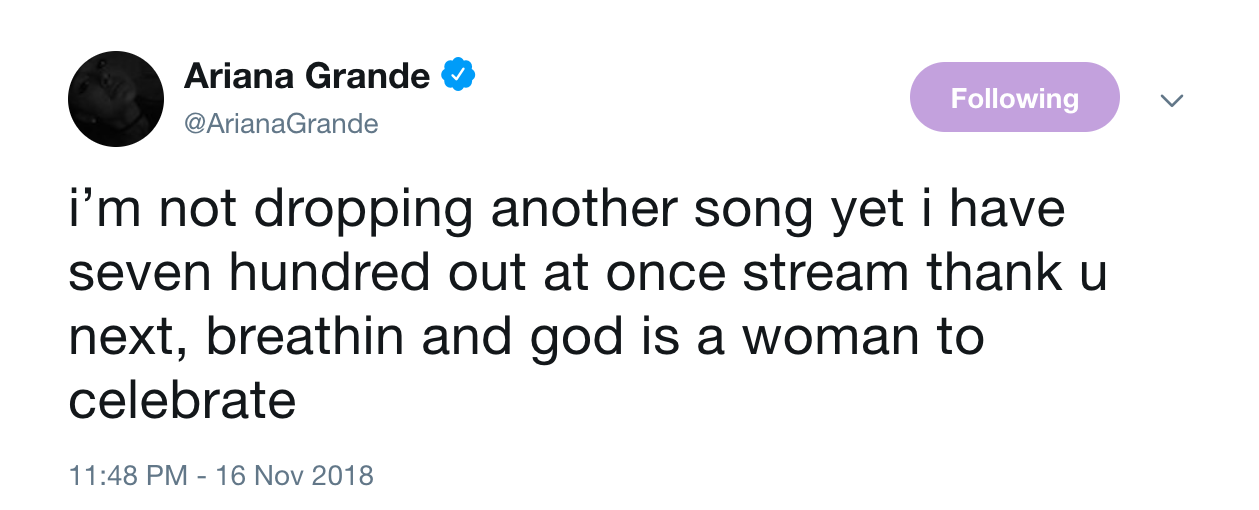 7.
And when people were dying to know when her new video was dropping.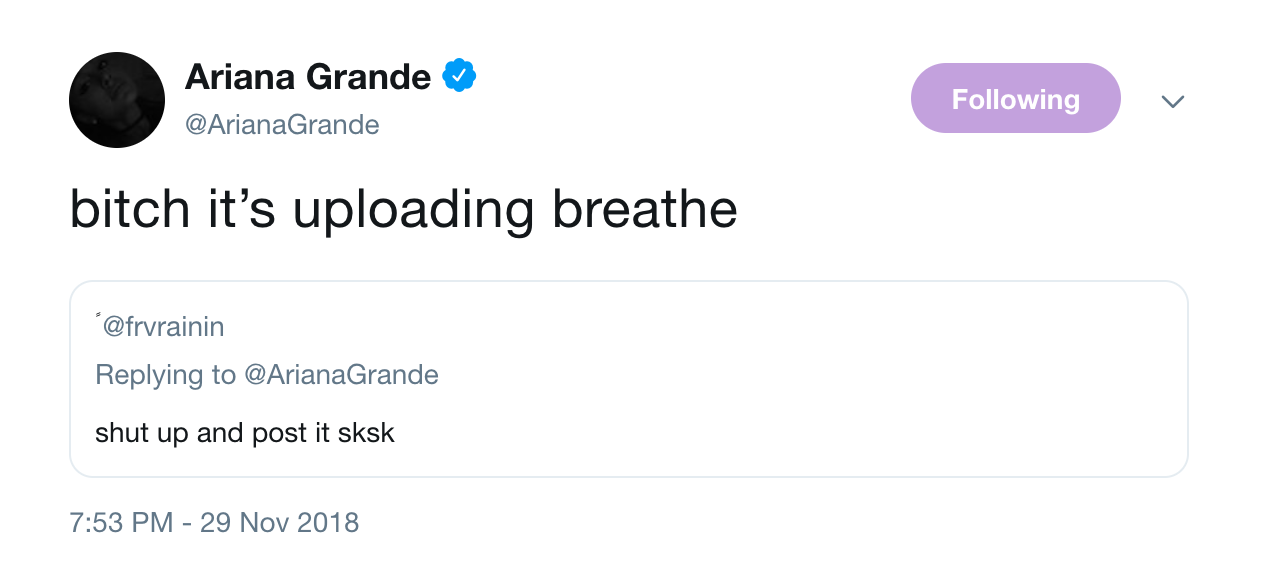 8.
When she really was that bitch.

9.
When she had this response to the Mean Girls Twitter account after dropping the "Thank U, Next" video.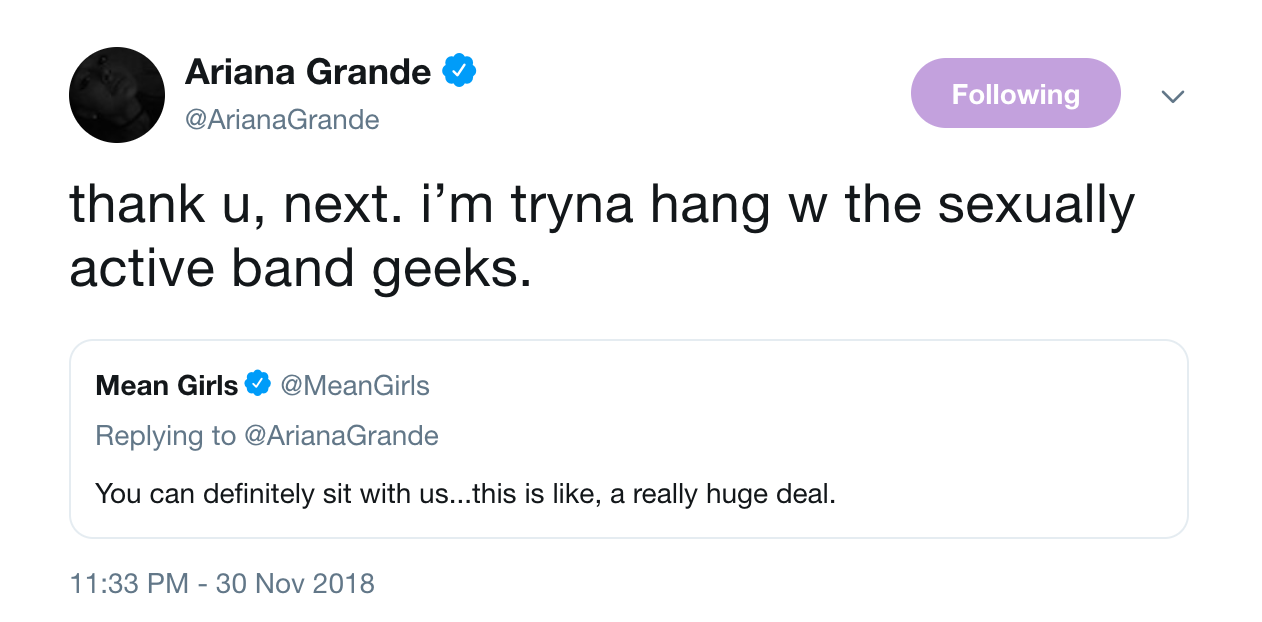 10.
When she had this interaction with a fan.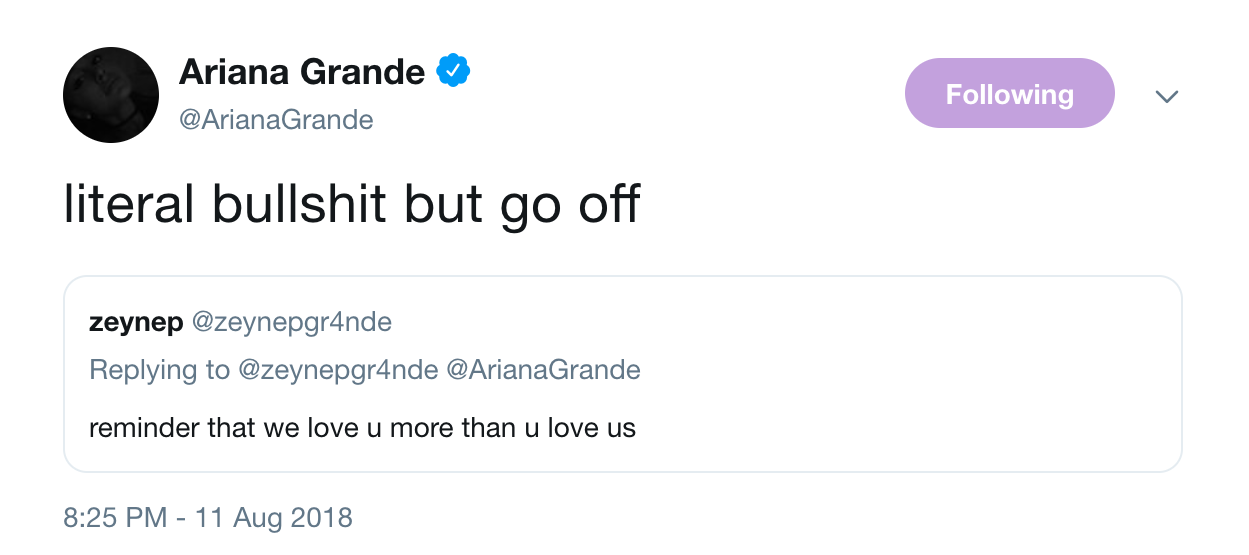 11.
And this one with her manager.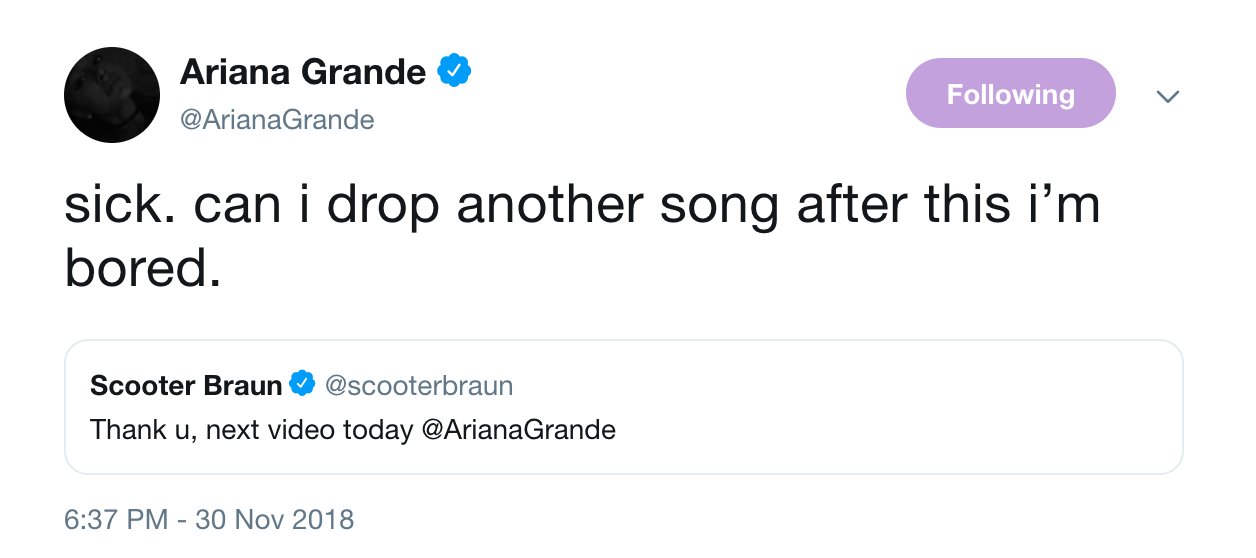 12.
As well as this one with actual NASA.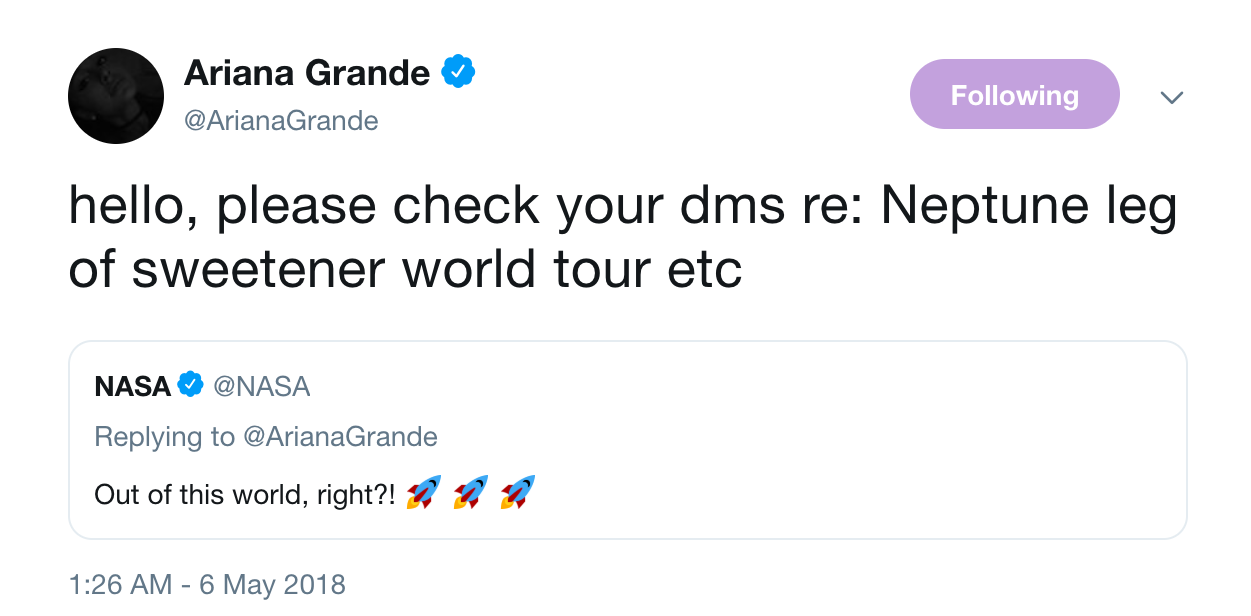 14.
When she was really feeling her music.

15.
When she dragged Piers Morgan to hell and back.
16.
Twice.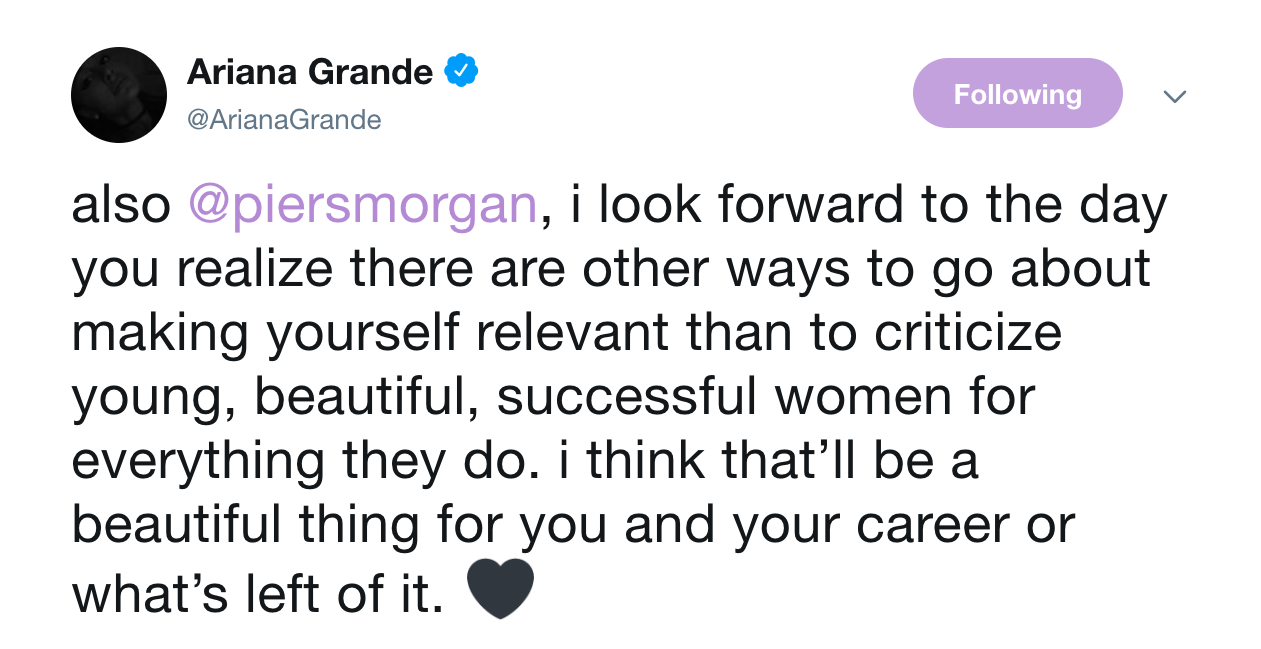 17.
And, finally, when she reflected on the past year.