Artist Brian Kesinger has been posting pictures of Star Wars: The Force Awakens characters in the style of the comic Calvin and Hobbes, and the result is OUT OF THIS WORLD.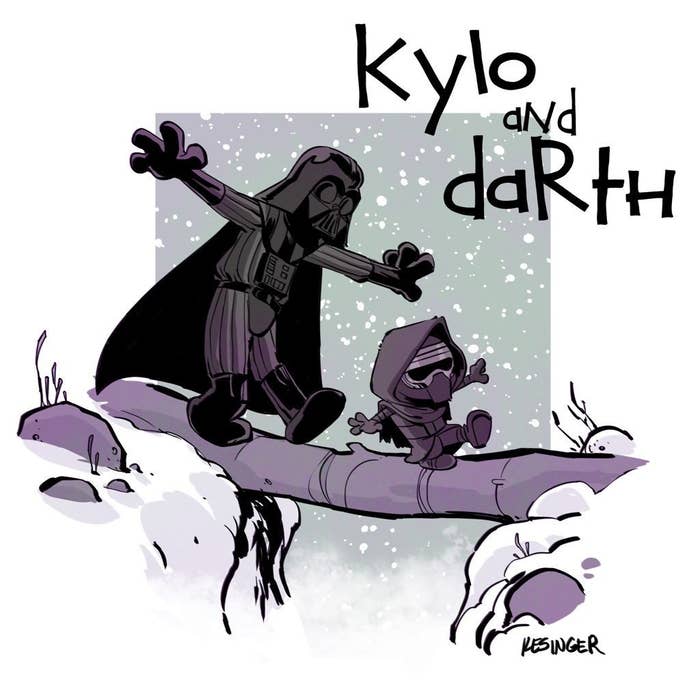 Seriously.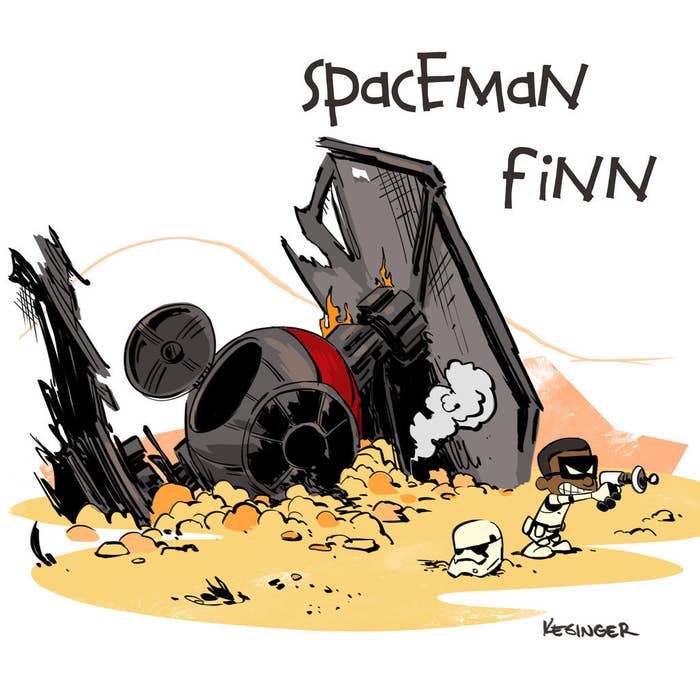 Kesinger, a story artist for Disney Animation Studios and an artist for Marvel Comics, told BuzzFeed that he got the idea for the series while watching the scene in The Force Awakens where Rey rides her makeshift sled down a sand dune.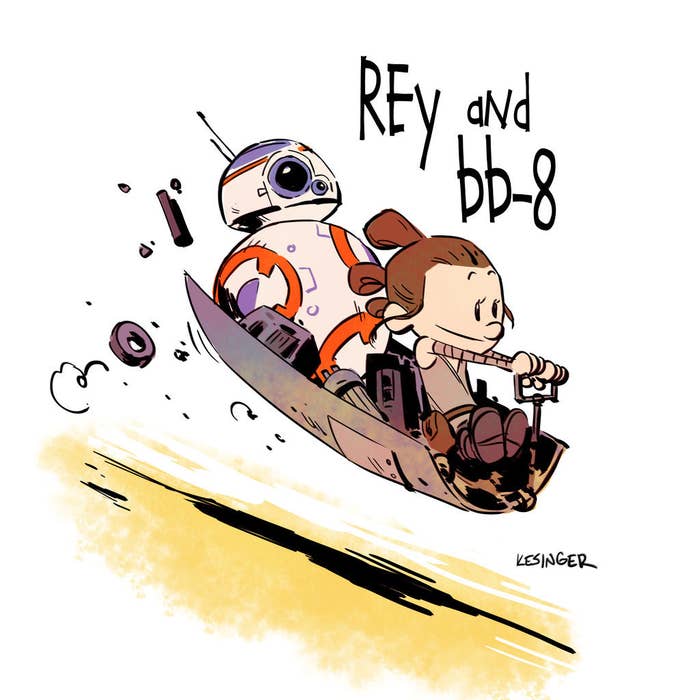 "It struck me that she probably did that as a child and that's when the Calvin and Hobbes image flashed in my head," Kesinger said.
"Bill Watterson has been one of my biggest artistic influences so it was a fun opportunity to combine two of my favorite things."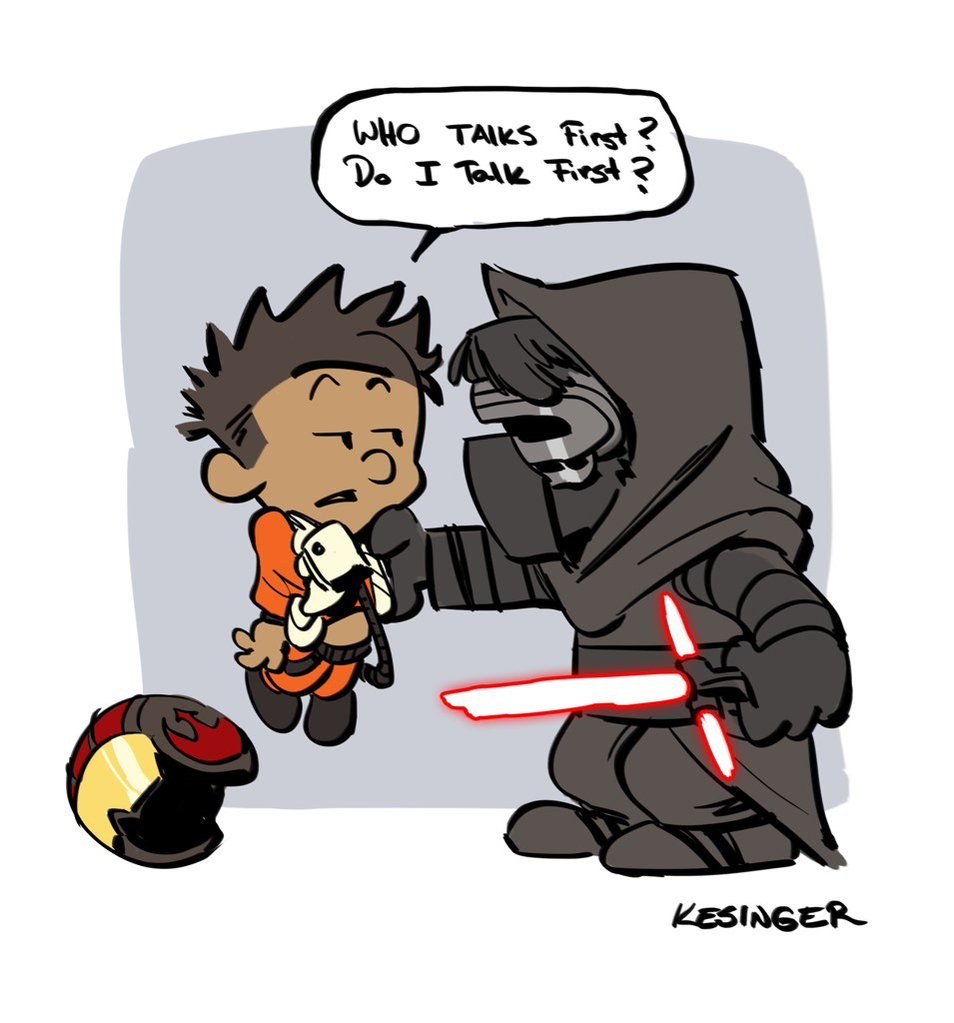 Star Wars + "Calvin and Hobbes" =
You can see more of Kesinger's awesome work by following him on Instagram or checking out his Etsy store.