The Duke and Duchess of Cambridge were originally expected to watch the Nets vs. Cavaliers game from a VIP box, but officials confirmed Sunday that the royals would be sitting courtside for the second half of the game.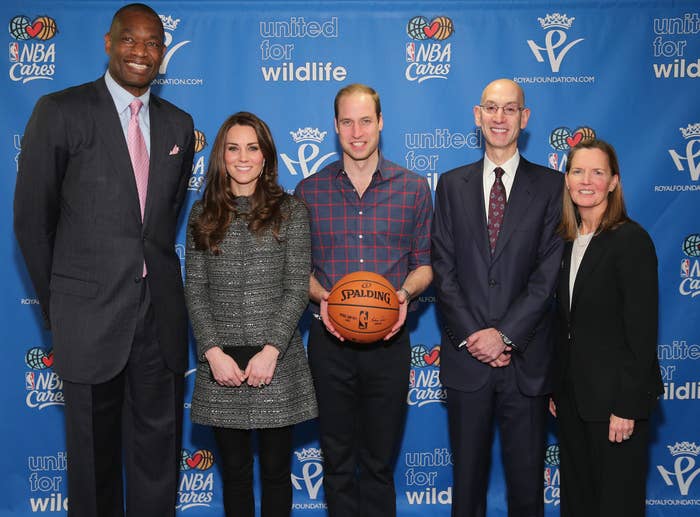 As the second quarter of the game progressed, it looked more and more likely that the historic meeting would take place.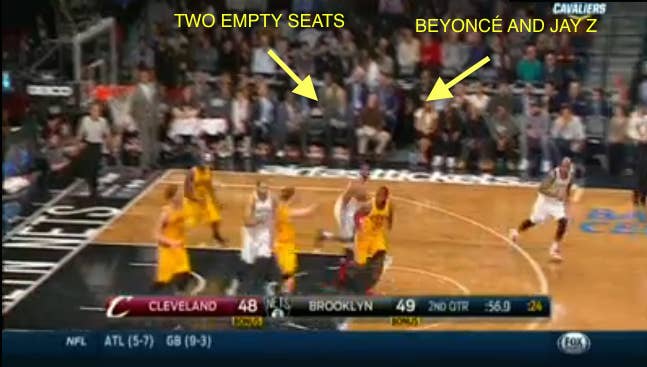 Past evidence suggests that Prince William is a Jay Z fan, so he was undoubtedly excited about meeting Bey and Jay as well.
Finally, a few minutes into the third quarter, the royal couple took their seats.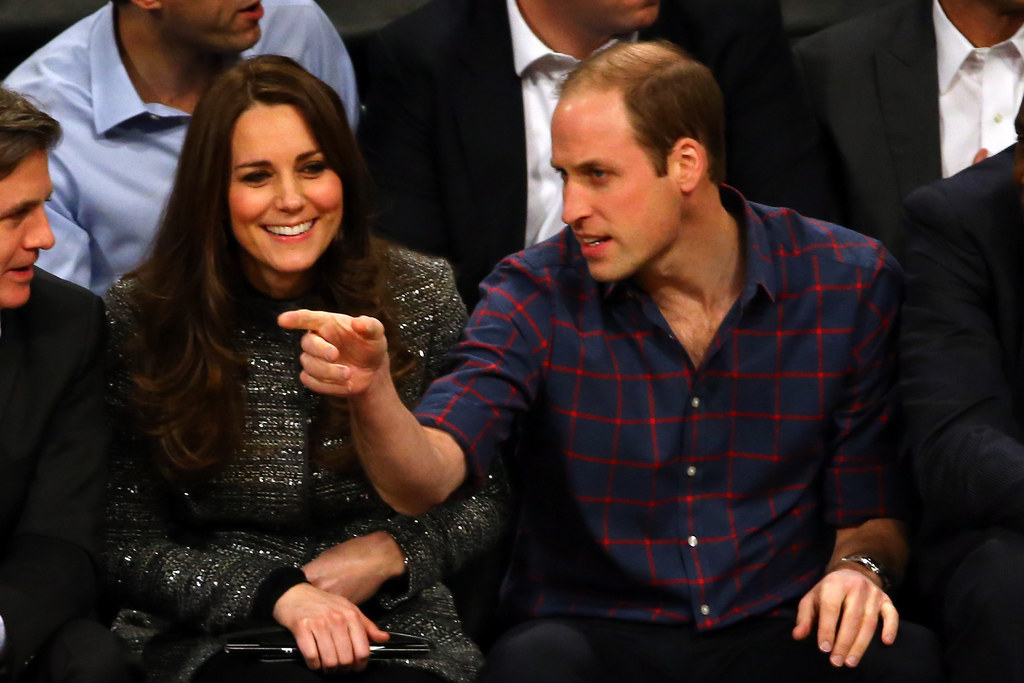 America's "royal" couple was already sitting courtside.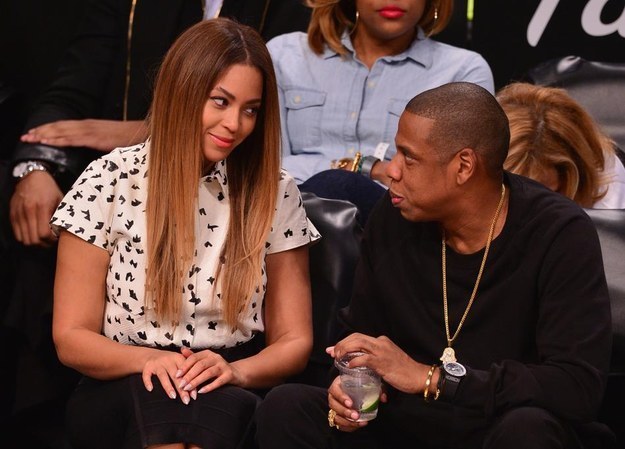 Will and Kate's attendance at the game — their first NBA game — was to celebrate a new partnership between The Royal Foundation's United for Wildlife and Coach Core programs and the league's NBA Cares global social responsibility program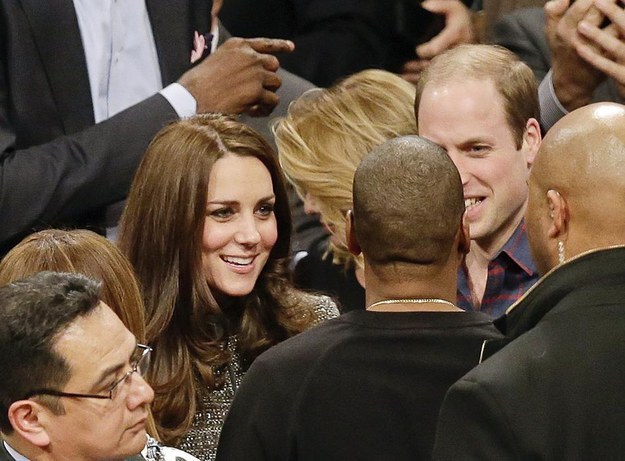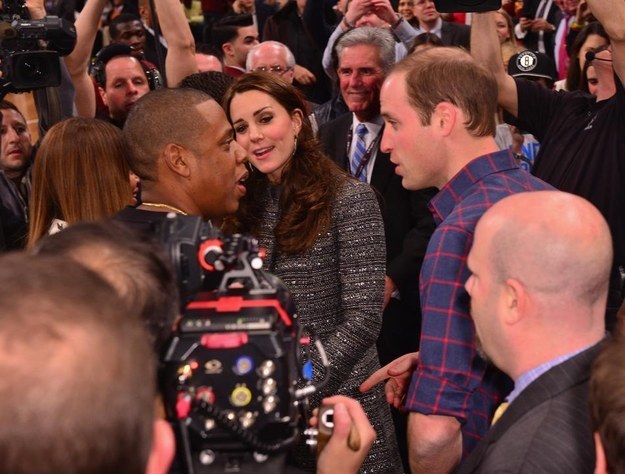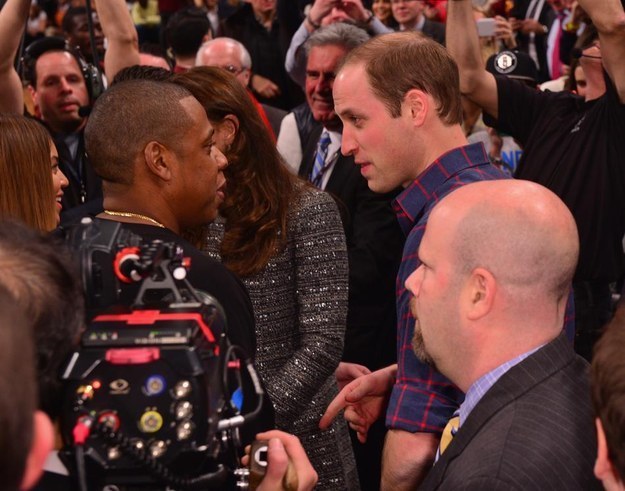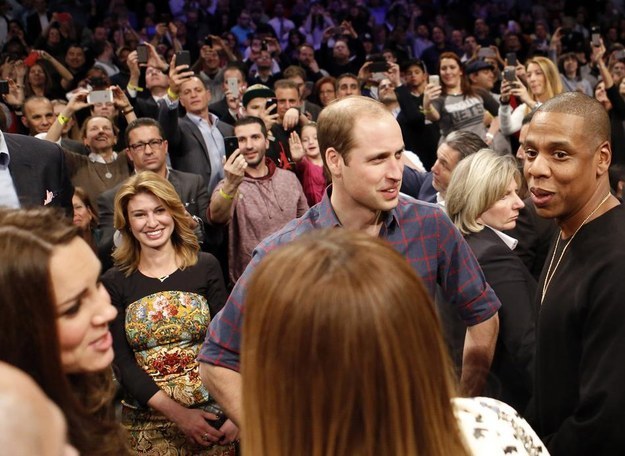 Let's get a playdate for Prince George and Blue Ivy in the books pronto.