Pope Francis celebrated his first official visit to Mexico by donning a very special sombrero.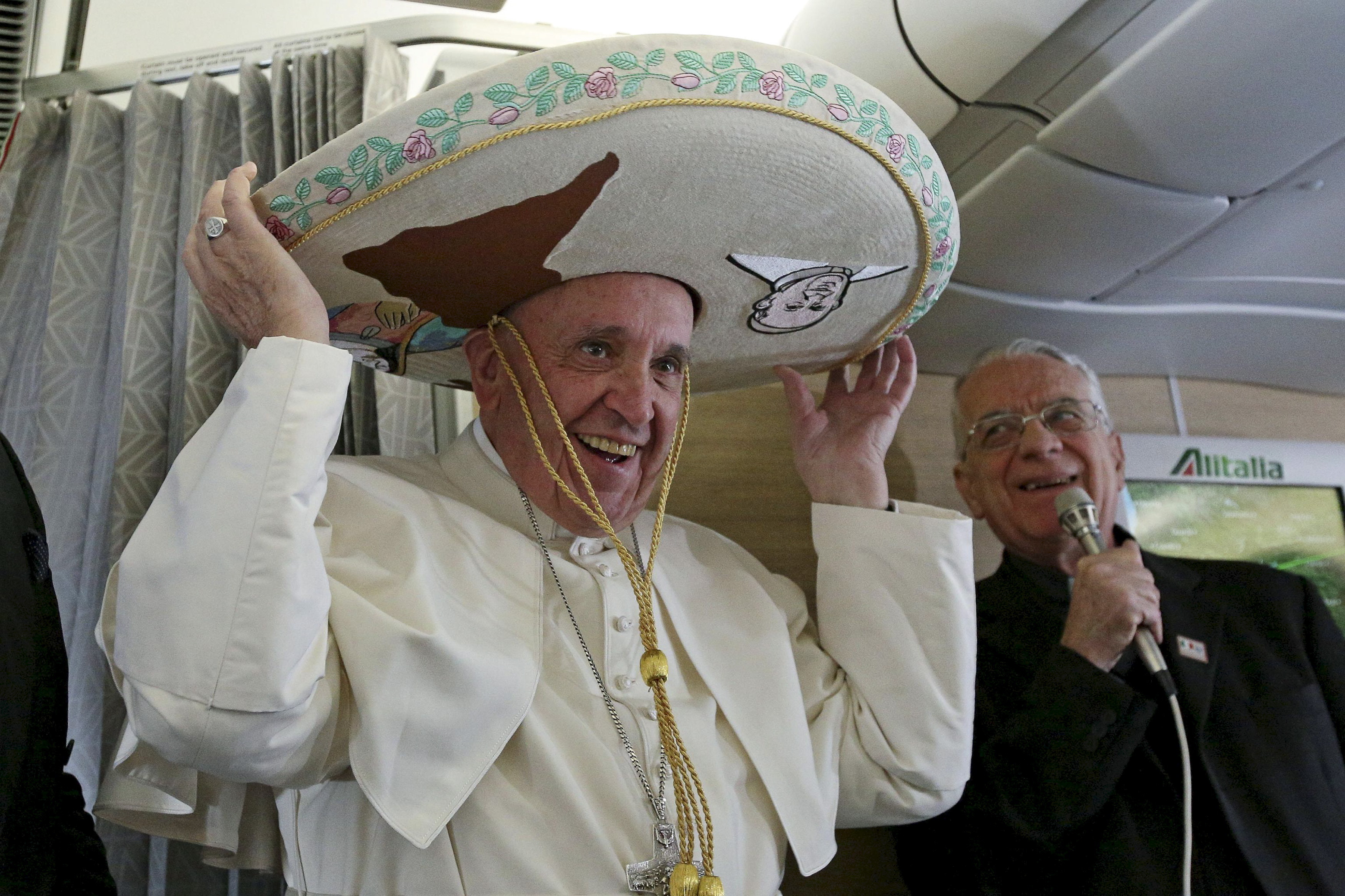 Following a brief stop in Cuba to meet with Russian Orthodox Patriarch Kirill of Moscow, the pope will land in Mexico City on Friday and spend the next five days traveling through the country. His packed itinerary includes a prison visit and a mass in the violence-plagued Ciudad Juarez on the Mexico-U.S. border.
The hat was presented to the pope during the flight from Italy to Cuba by veteran Holy See Press Corps reporter Valentina Alazraki of Mexico's "Televisa."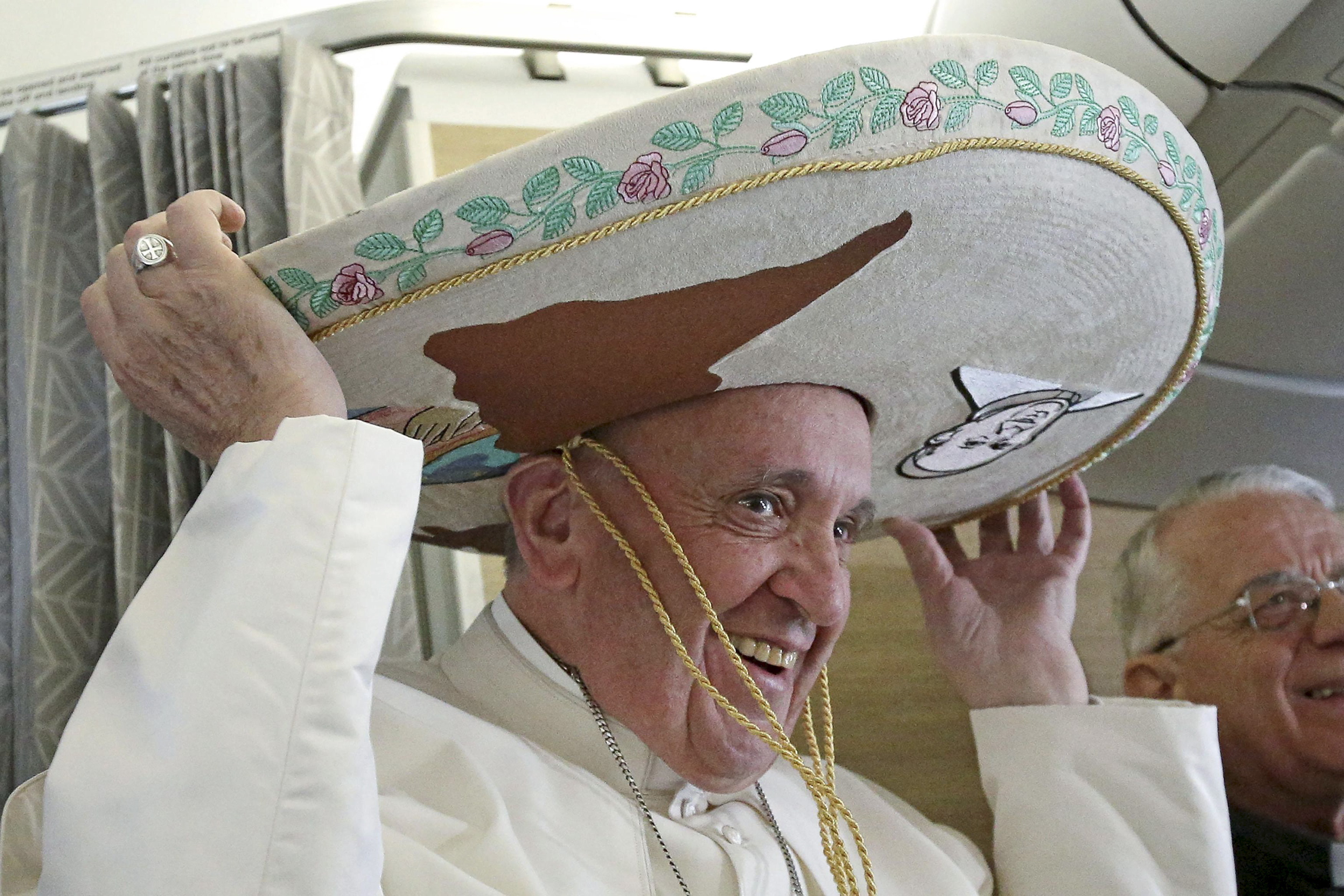 You can see the whole hat in all its glory in this picture Alazraki posted to Twitter with the caption, "In a couple of minutes I will give this beautiful sombrero to the pope."
The sombrero is decorated with images of North and South America, Pope Francis and Our Lady of Guadalupe, and also features the pope's coat of arms and several rosaries.
Pope John Paul II and Pope Benedict also tried on sombreros during their visits to Mexico in 1999 and 2012.