Swiss skier Dario Cologna won the men's cross-country 15km classic event in Sochi on Friday with a time of 38:29.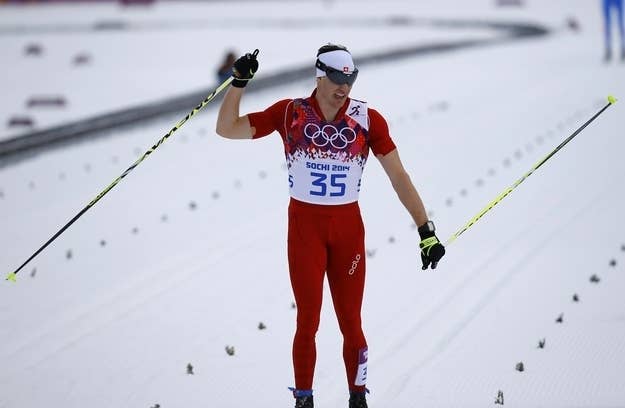 After crossing the finish line, Cologna collapsed into the snow, which makes sense considering he'd just skied 15km (that's approximately 9.3 miles).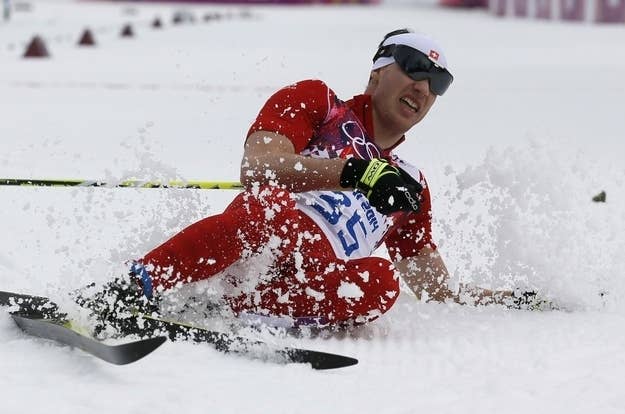 28 minutes after his victory, however, Cologna was waiting to congratulate the two last-place finishers as they crossed the finish line.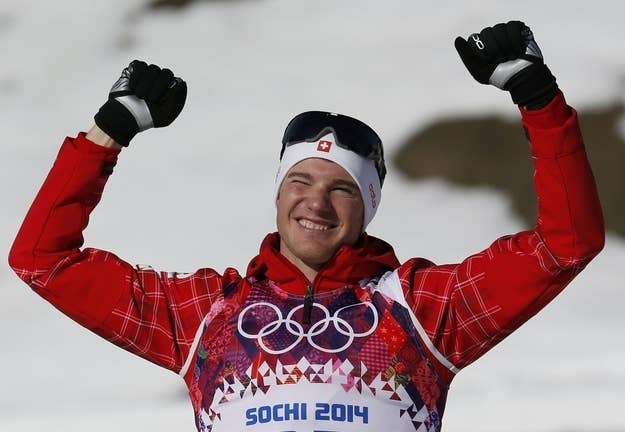 Dachhiri Sherpa, Nepal's only athlete competing in the Olympics, finished the race with a time of 55:39 and joined Cologna to wait for the final athlete to cross the finish line.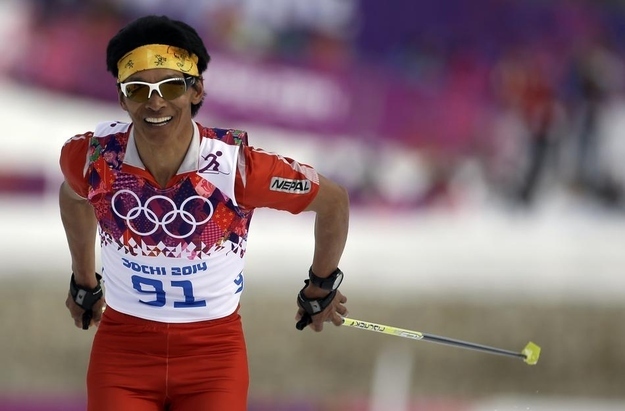 Eleven minutes later, Roberto Carcelen, who in 2010 became Peru's first Winter Olympian, appeared in the stadium to a standing ovation from the crowd. Carcelen competed with a broken rib, the result of an accident two weeks before the Olympics.
Sherpa greeted Carcelen with a hug...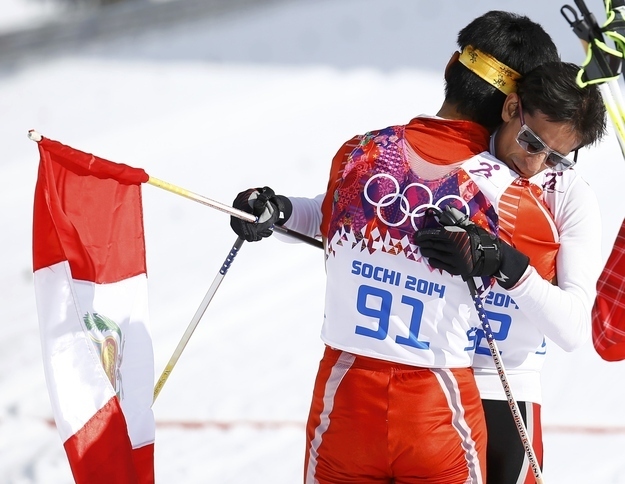 And Cologna, the gold medalist, shook hands with both of his fellow athletes and congratulated them on finishing the race.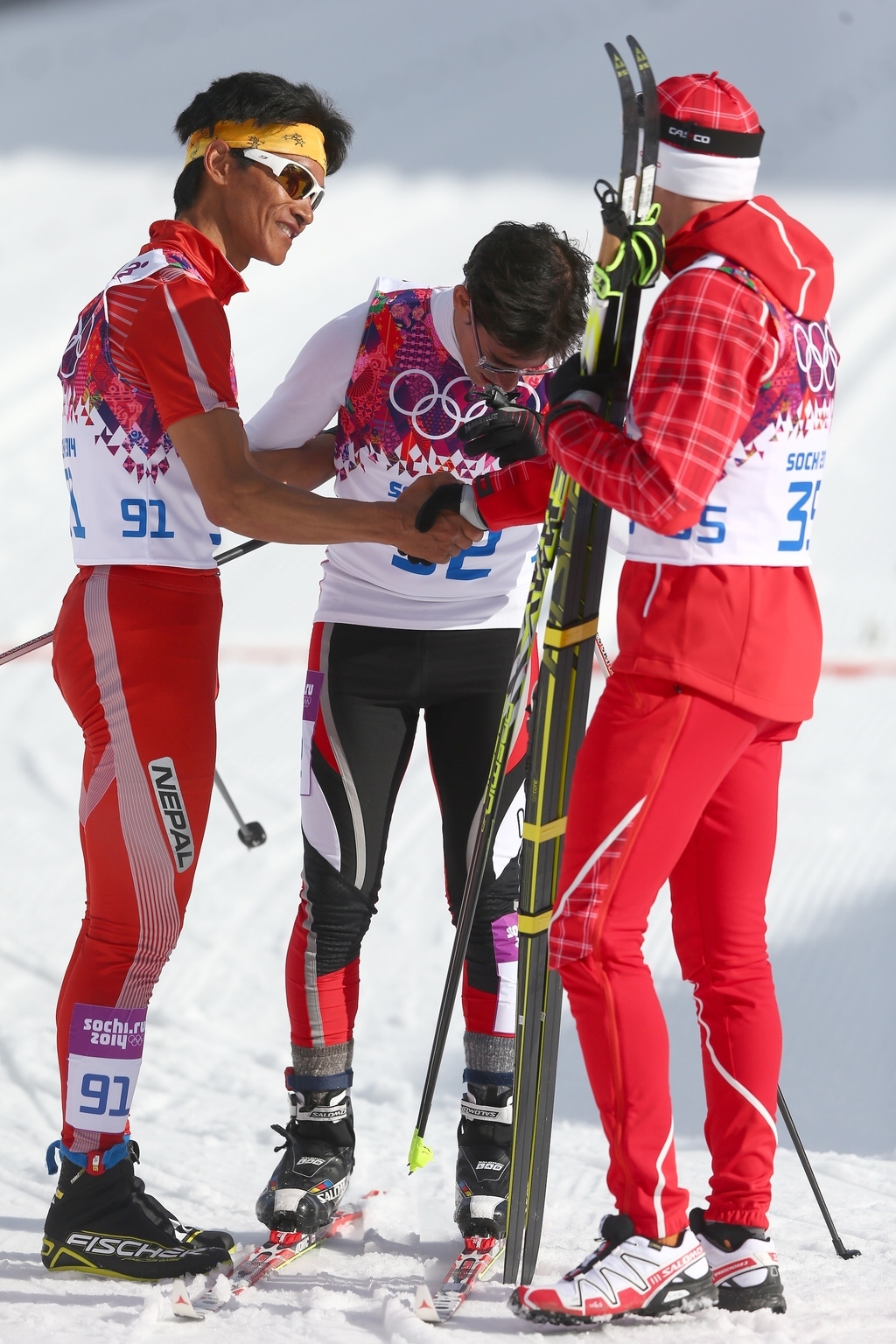 Moments like this are the best part of the Olympics.