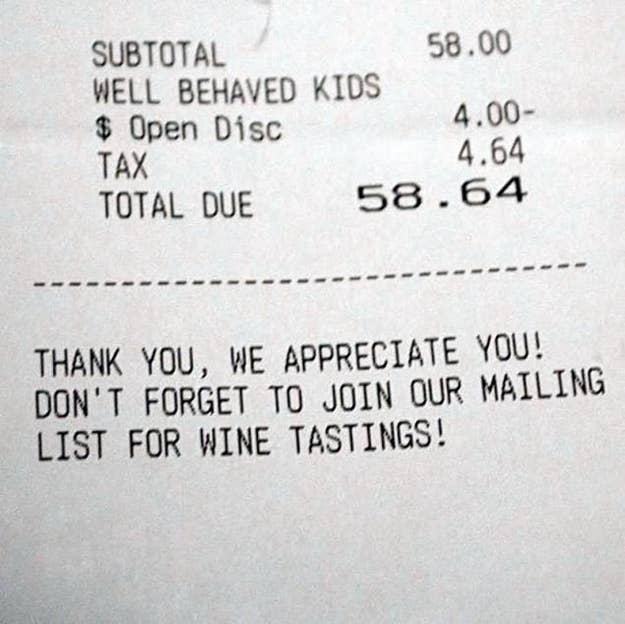 The King family of Poulsbo, Washington, was surprised when they received their bill at the Sogno di Vino restaurant and noticed that they had been given a "well-behaved kids" discount. The servers had been so impressed with the three young King children throughout the meal that they wanted to congratulate and thank them somehow.
Restaurant owner Angela Scott told the New York Daily News that they rarely see kids display such good behavior. "You would never even know that children were in the dining room," Scott said. "We just wanted to say, 'Awesome! You guys were so good!'" In addition to the discount, the restaurant treated the King kids to free ice cream.
Laura King, 28, was so pleased that she took a picture of the bill and posted it on her Facebook account. Without her knowledge, one of her friends uploaded the image to Reddit, where it quickly went viral.
"This was definitely a random act of kindness," King told the Daily News. "We didn't go to the restaurant expecting a reward. We expect our kids to act this way whenever we are out and about. This was just a small surprise."
The King family: