The Canada House at the Sochi Winter Games has a magical beer fridge that only opens with a Canadian passport.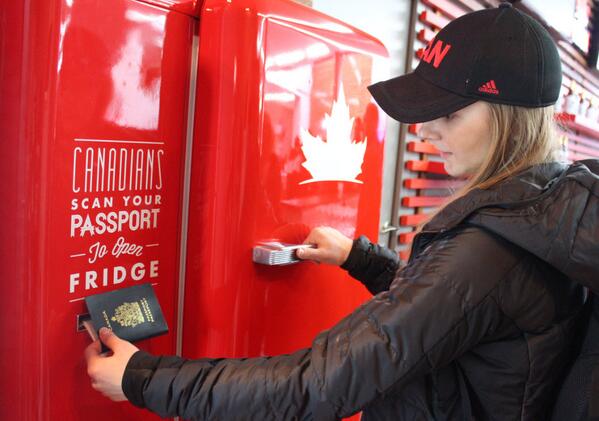 The fridge takes a picture of the passport, scans it to verify that only a true Canadian is attempting to access the treasure trove of alcohol, and then unlocks the beer for the worthy Canuck.
The official Twitter account of the Canadian Olympic team tweeted its thanks to Molson Canadian when the fridge arrived in Sochi.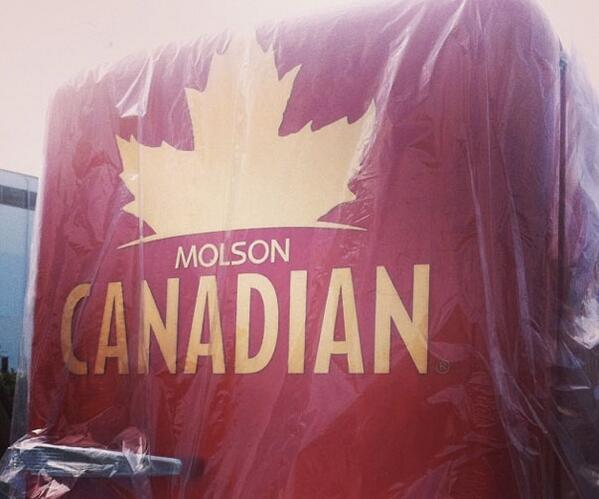 The company sent the beer fridge around Europe last year and documented its travels in this lovely video.