Tumblr user pastel-prouvaire wrote a post Thursday night claiming that another user, littlefuckinmonster, was stealing human bones from cemeteries in Louisiana — and asked other blogs to spread the word. (Both accounts have since been deactivated.)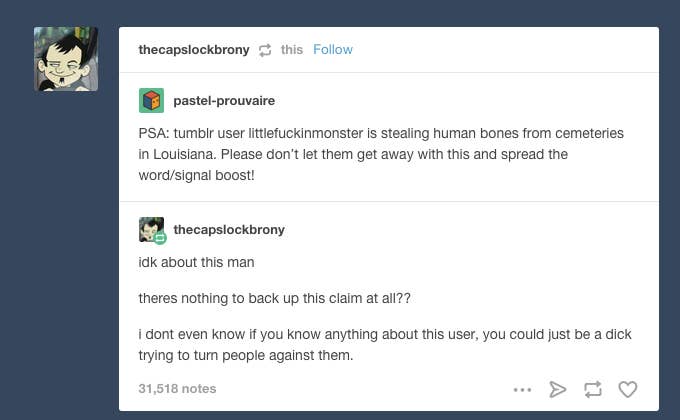 The source of the allegations appears to be a screenshot of a Facebook post by a user named Ender Darling to a group or community page.
The user claimed to have taken bones from a "poor man's graveyard" in New Orleans for "curse work and general spells" and was looking to sell some.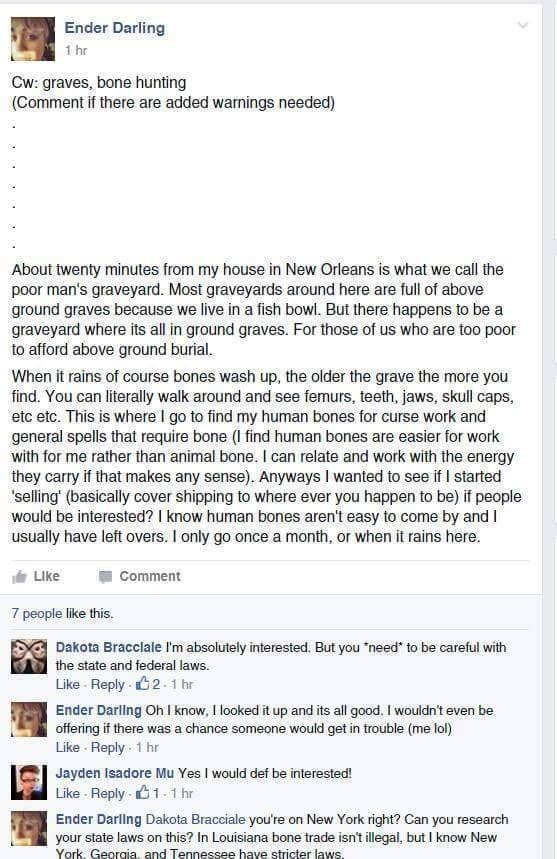 The screenshot was first posted by Desier Deja Galjour, a New Orleans resident, on Saturday, Dec. 12th, who asked her friends to help find the "fucking cultural VULTURE" by sharing the post.
As the screenshot was shared via social media over the weekend, local news outlets began to pick up on the story.
The Louisiana Attorney General's office confirmed to BuzzFeed News on Friday that it has opened an investigation into recent possible bone theft.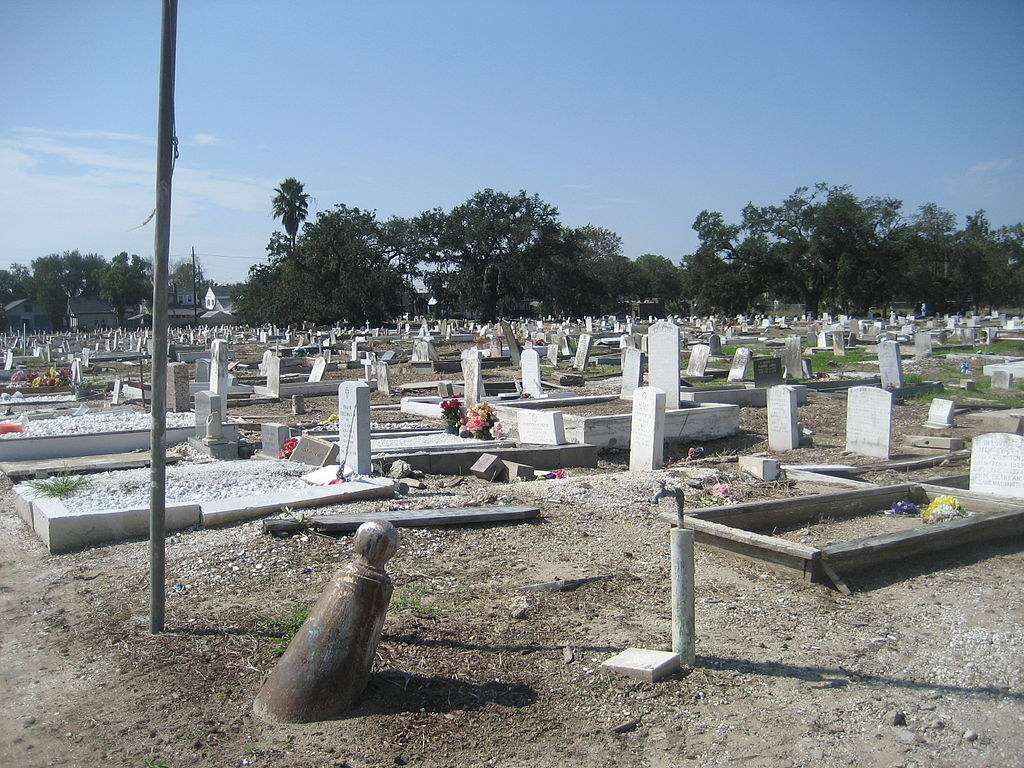 Louisiana Assistant Attorney General Ryan Seidemann told BuzzFeed News that there is currently an ongoing investigation into the possible removal of human remains from Holt Cemetery — known locally as the "Poor Man's Cemetery." Seidemann said that Ender Darling's Facebook screenshot was what prompted the Attorney General's office to start looking into it.
Tumblr user nopathfollowed posted the Ender Darling Facebook screenshot to the thread Thursday — and noted that littlefuckinmonster identified themself as Ender Darling and the two accounts appeared to have the same profile picture.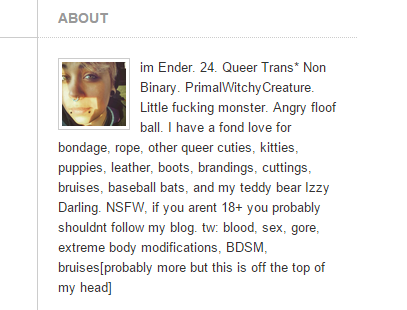 According to an archived version of the now-deleted Tumblr, littlefuckinmonster named themself as "Ayden," and a Wattpad account under the name "Ayden Marie" links to "Ender Darling's" Facebook account.
Littlefuckinmonster appears to have created another Tumblr account Thursday night to defend the claimed actions, before deleting it as well. The user said that the bones didn't come from Holt Cemetery.
BuzzFeed News has reached out to the person believed to be Ender Darling for comment.