Russian athlete Anton Gafarov crashed hard during the finals of the men's cross-country skiing sprint, severely damaging his left ski.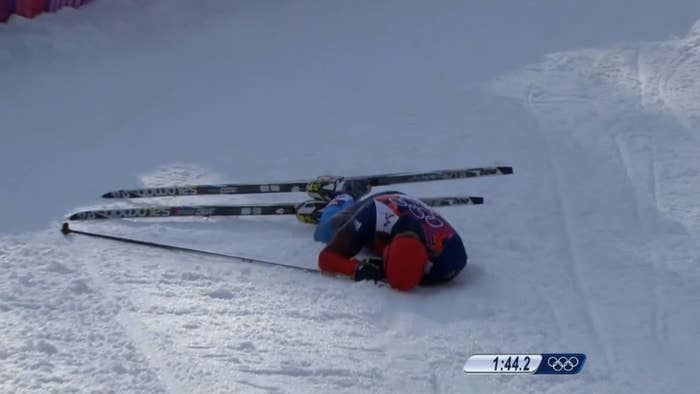 He pulled himself up and attempted to finish the race with his broken ski, even though he no longer had a chance of winning a medal in the event.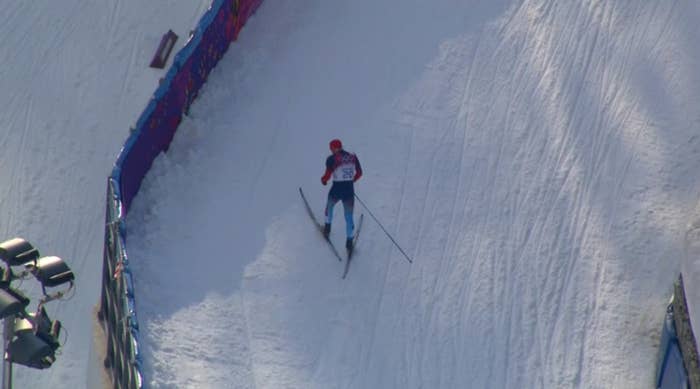 Moments later, within sight of the finish line, the broken equipment caused Gafarov to fall again. A layer of the ski's P-Tex base stripped off and wrapped around the athlete's foot, tripping him as he tried to stand and continue the race.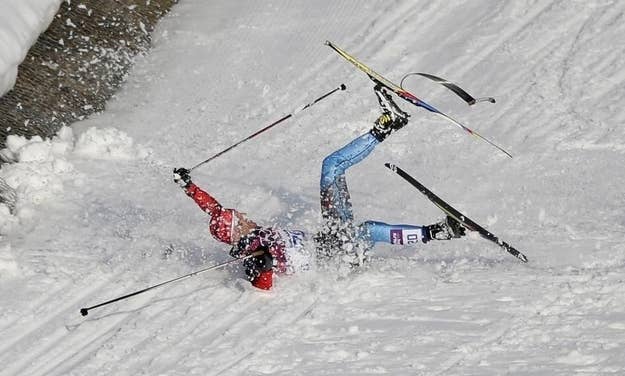 As Gafarov struggled towards the finish line, Canadian cross-country coach Justin Wadsworth ran onto the track carrying a new ski.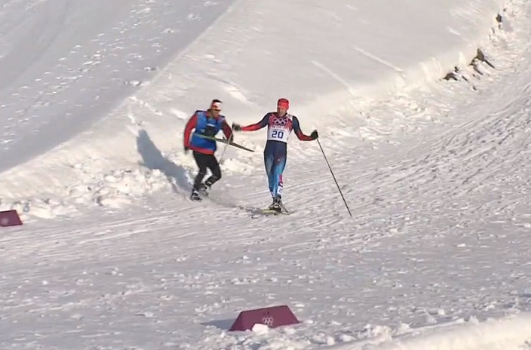 Without exchanging a word, the coach knelt before the athlete, removed the broken ski and replaced it. "It was like watching an animal stuck in a trap. You can't just sit there and do nothing about it," Wadsworth later told The Star.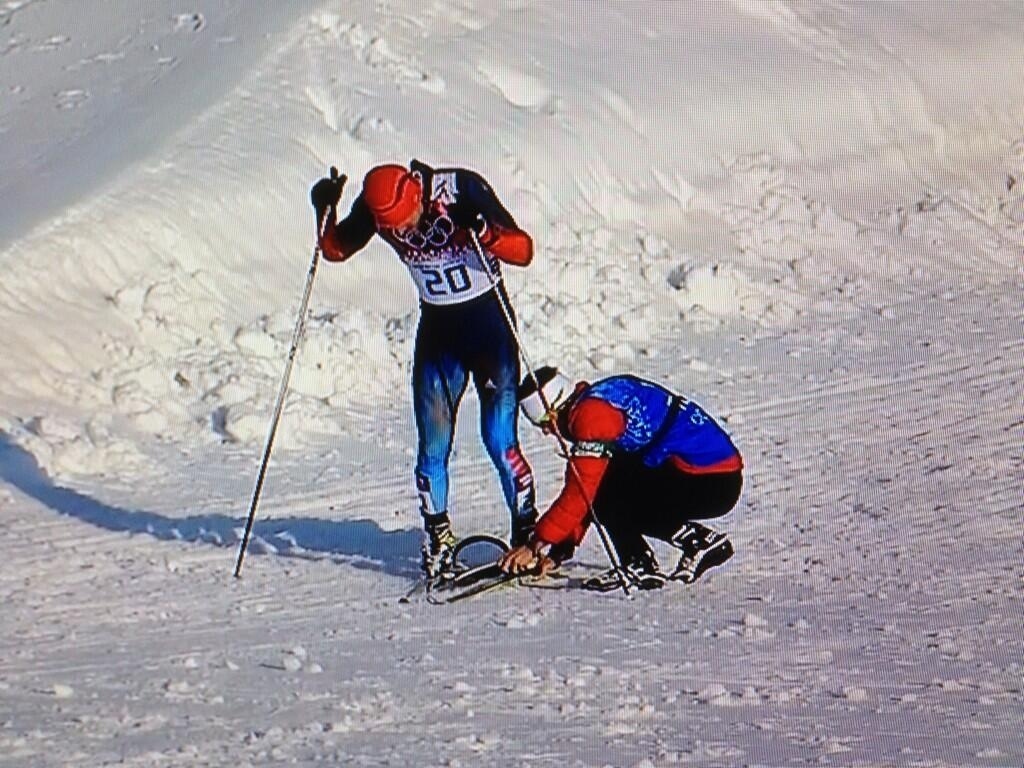 Gafarov finally finished the race to the cheers of the Russian crowd.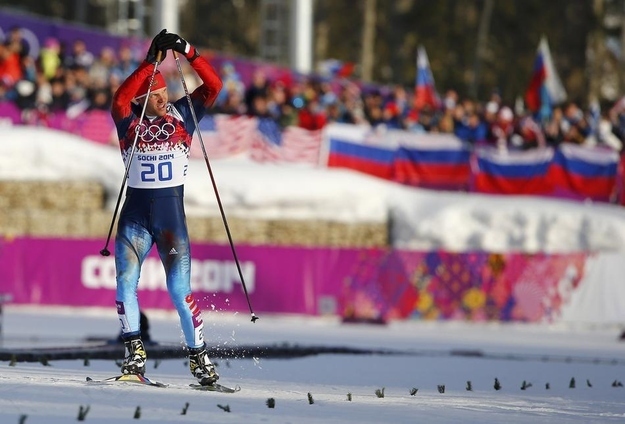 "I wanted him to have dignity as he crossed the finish line," said Wadsworth, himself a three-time Olympian.