Perhaps you bought some nail polish years ago, dropped it on your beige carpet, swore off DIY manis, and have been living that salon life ever since. (Oh, and that stain's still there, huh?)
Well knock knock, babes. This Ring Pop–looking contraption may just be the key to unlocking some at-home manis without covering your place in plastic tarp like Dexter.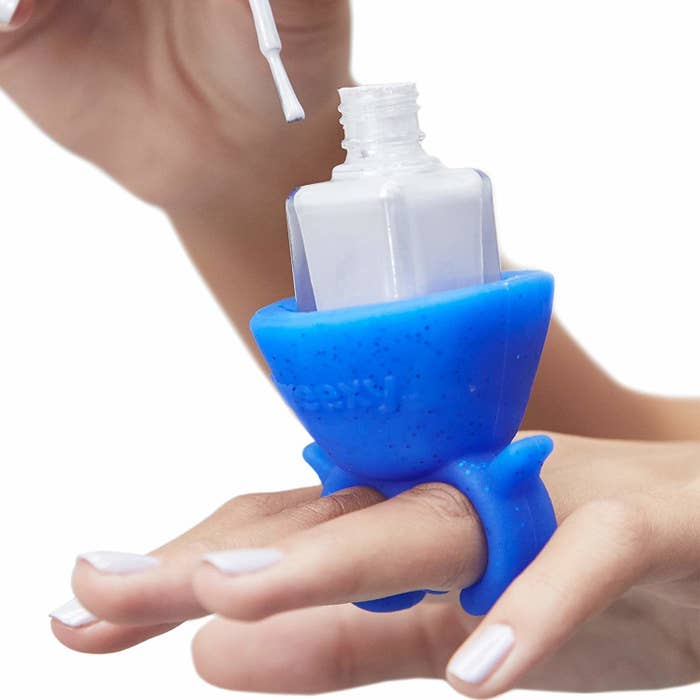 Even people who are pretty ~adept~ at painting their nails (like me!) will love this lil' gadget with enough room to fit a variety of nail polish brands' bottle sizes.
Unconvinced? It has more than 1K reviews on Amazon with an average rating of 4.3 stars!!! So there are lots of folks with gorgeous manis (thanks to the Tweexy) who've typed out their glowing opinions. Here are just a few:
And lots of reviewers call out that it's great for doing your nails in car (BUT NOT WHILE DRIVING)!!! Safety comes before killer talons, y'all.
So obviously, you need this in your well-manicured life. Get it from Amazon for $6.99+ (available in 11 coclors).
You next time someone says they can't paint their nails without making a mess:
Check out some more product recs that may come in ~handy~: