1.
A set of sunscreen reminder stickers to pair with your body sunscreen so there's someone besides you and your pal who're wading in the waves to remind you that, uh, yes, you do need to reapply! Oh and they last for 12 hours. Once a sticker turns colors, it's time to reapply. 

Check out a TikTok of the sunscreen stickers in action. 
Promising review: "Just used this product on a recent trip to Florida. I made sure to wash my skin before application and it lasted about two days on my skin without coming off. When out of the sun or behind UV glass, like in a car, the spot turns clear. As soon as you step into the sun it turns purple. If you use a sunblock it starts to become clear or semi clear. After being on the beach and having gone into the water a few times the spot started seeing purple and I applied sunblock again. In a minute the spot was clear again. So this is very effective In alerting me when to reapply." —RGTorque
Get two 16-counts from Amazon for $25.99+ (also available as a 48-count). 

2.
A clinical-strength antiperspirant if you've tried just about everything to stop sweating but you haven't found your holy grail yet. It has 12% aluminum chloride, which blocks sweat for up to 72(!!) dry hours.
Promising review: "Just got inside from 80-degree weather. I CANNOT believe I have no sweat marks. To be dramatic, this is life-changing. To be modest, this is life changing. Haha. I was always so embarrassed going anywhere! No matter the weather I was always dripping sweat from under my arms. I was always so self-conscious, leaving parties early, known as the sweater! No more! I'm seriously so excited about this." —Liz
Get it from Amazon for $5.67.
3.
A pack of clinical-strength SweatBlock wipes could come in handy for hyperhidrosis, nervous sweating, and hormonal sweating any time of the year. But if summer really makes all that rear its ugly head, it's worth a try. You can apply it to your pits for bed and it's made to work for up to seven days.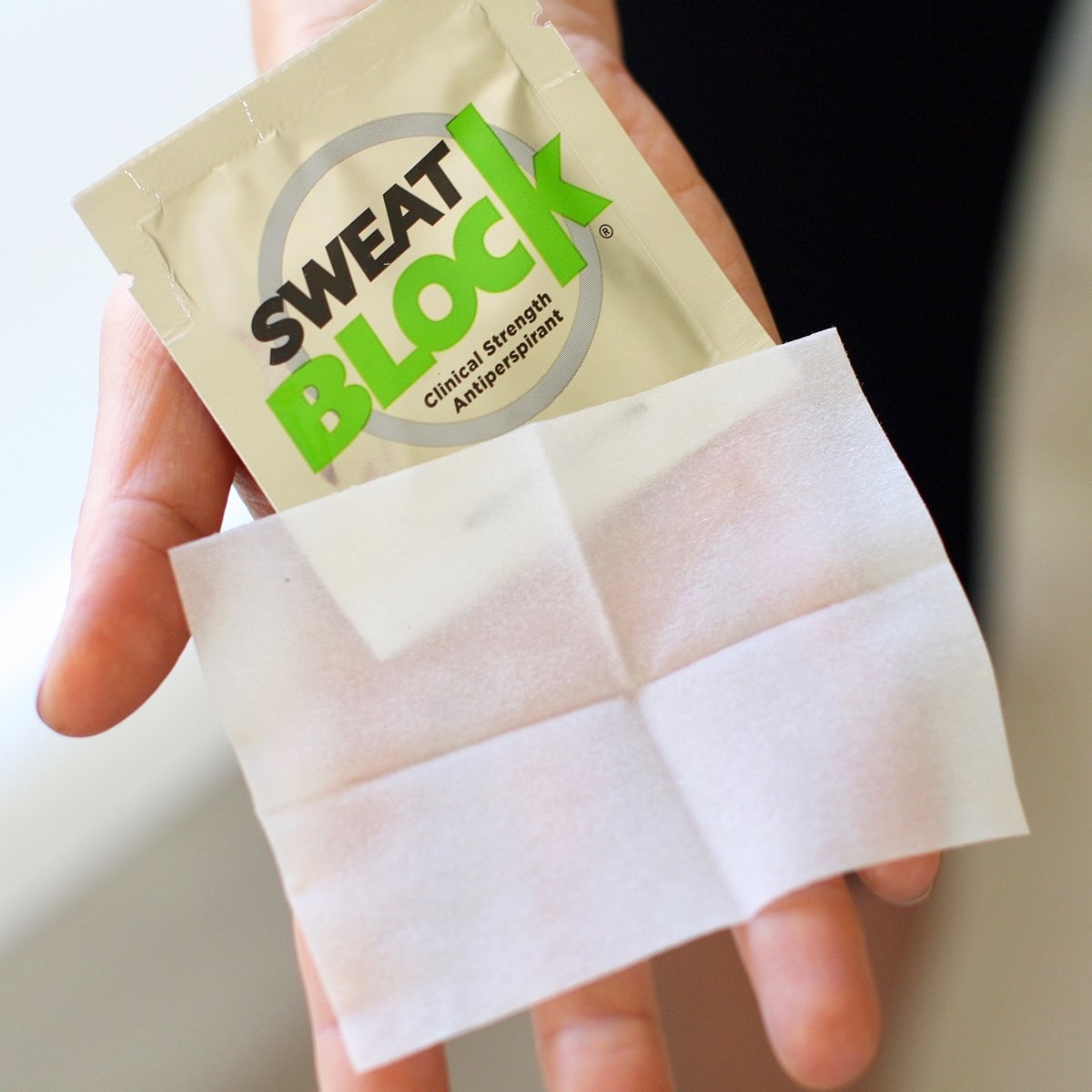 This stuff is STRONG so make sure you do a spot test first — especially if you have sensitive skin.
Promising review: "For anyone who might be skeptical, please allow me to put you at ease. If you have hyperhidrosis, meaning it can be 9 degrees outside and you're still sweating under your arms, this product has the potential to change your life. I would sweat THROUGH a sport coat before noon. Enter the Sweat Block product. I've had it for three weeks and it is life changing. I DO NOT sweat under my arms anymore. I'm still on the original box that I bought three weeks ago. I had to write a review after I was cleaning the garage today in 85-degree heat. I was sweating through my shirt on my back — BUT NOT MY UNDERARMS. It is amazing!" —Frosty McGee
Get a pack of eight from Amazon for $19.99.
4.
And Lume's Whole Body Deodorant can help block odors up to 72 hours anywhere (yep even on your pits and privates). It's aluminum-free, pH-optimized, and invisible. 
Psst — you should definitely "patch test" this on a small area of skin before putting it on to make sure you don't have any kind of reaction! 
Promising review: "I was very skeptical about the Lume product. I have seen the TikTok videos advertising it, and then I started seeing it being advertised on TV. I bought it mainly for my feet because I have a serious problem with foot odor no matter what kind of shoe or sandal I wear. So, I decided if this stuff works on my feet, then it will work on practically anyone else. Oh, my goodness!!!!! It does really work! I have not had a single foot odor problem now in nearly two weeks since I began using it." —Julie Murray

Get it from Amazon for $20.44+ (available in eight scents, including unscented). 
5.
A bottle of Color Wow Dream Coat Supernatural Spray made to work on *all* hair types to fight against humidity and frizz to help you maintain your smoothest style ever. 
Check out a TikTok of the Color Wow Dream Coat Supernatural Spray in action. 

Promising review: "I rarely — I don't think ever — rave about a hair product, but this is an exception. I got it to smooth out the frizzies in my hair and it performed above and beyond my expectations. I'm not a fan of the price, but I'll keep buying it because it's worth it. I highly recommend this product!" —Amazon Customer
Get it from Amazon for $26.60. 
6.
An Eos shea butter shaving cream will help you glide your razor over all kinds of curves and bony parts. (Why are knees so hard to shave?) Folks with sensitive skin (like me) swear by this stuff. It has a super hydrating formula you'll totally feel the difference for after using. 
Promising review: "I am so happy that I found this shaving cream! I hope they never stop making it! I have super sensitive skin and continuously got razor burn in my bikini area. I had to resort to waxing for years. But since I started using this shaving cream for the past year, I've never had razor burn again!" —Richard
Get it from Amazon for $3.97 (available in five varieties, including a sensitive skin version!). 
7.
A talc-free herbal body powder you can use on any hot spots where you tend to get sweaty and then, eventually, irritated. Plus, it smells like lavender, sage, and thyme!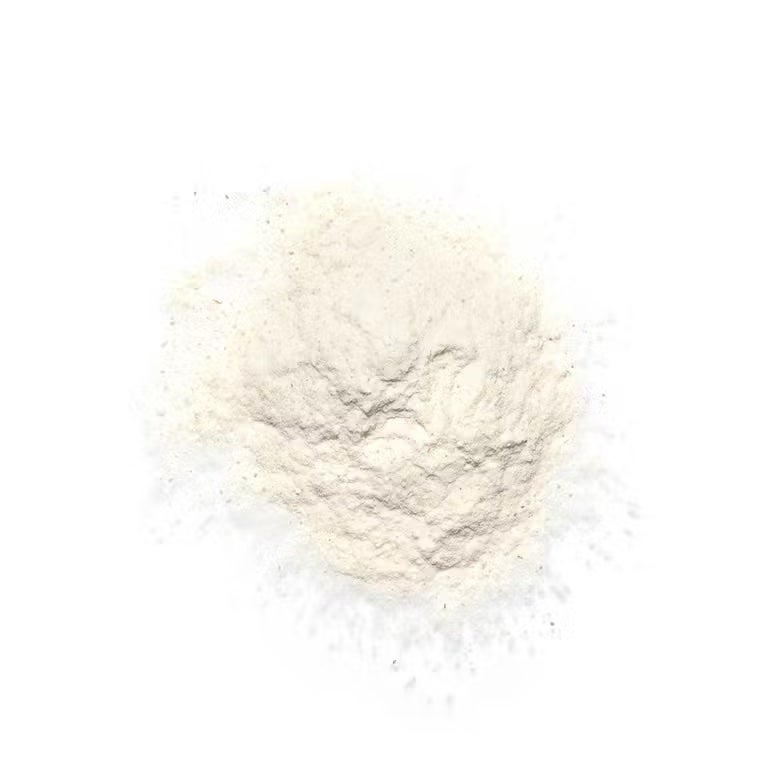 Get it from our Goodful shop for $30. 

8.
A Revlon volcanic stone face roller to remove oil and shine from your face. And unlike oil-blotting sheets, the ball can be popped out and washed so you can use this over and over and over again.

Promising review: "First off, if you have extremely oily skin, this. is. it. I was so tired of getting blotting powder/wipes. It felt wasteful and always left residue on my face. I saw this on TikTok and NEEDED it. Not only is it affordable, but it's also washable, which helps you save money and be less wasteful. It felt like the holy grail had been delivered to my front doorstep. After my first use, I was in love. Now, it doesn't pick up everything but it does make it more matte and gives you a natural look. I am so excited this product exists and I already feel more confident." —Kelsey B.

Get it from Amazon for $12.99.
9.
*Though* if you can never break up with the OGs, a pack of blotting papers is one of those skincare products you'll always find room for in your bag or pocket. (I know I do! And specifically buy this brand's in bulk over and over again.) 
Promising review: "I've had oily skin my whole life and used countless types of oil blotting sheets because they're lifesavers. THESE ARE AMAZING. Great deal, big sheets, and they pull out one at a time so easily. Give these a try — completely worth it. They work well and are easy to use." —Kelsey
Get a 100-sheet pack from Amazon for $6.95 (available in three scents).
10.
A stick of Gold Bond Friction Defense can stop chafing caused by sweat before it even starts. It's sooo good and better than any other competitor in the thigh-saving category. But really. I have thick thighs and swear by it!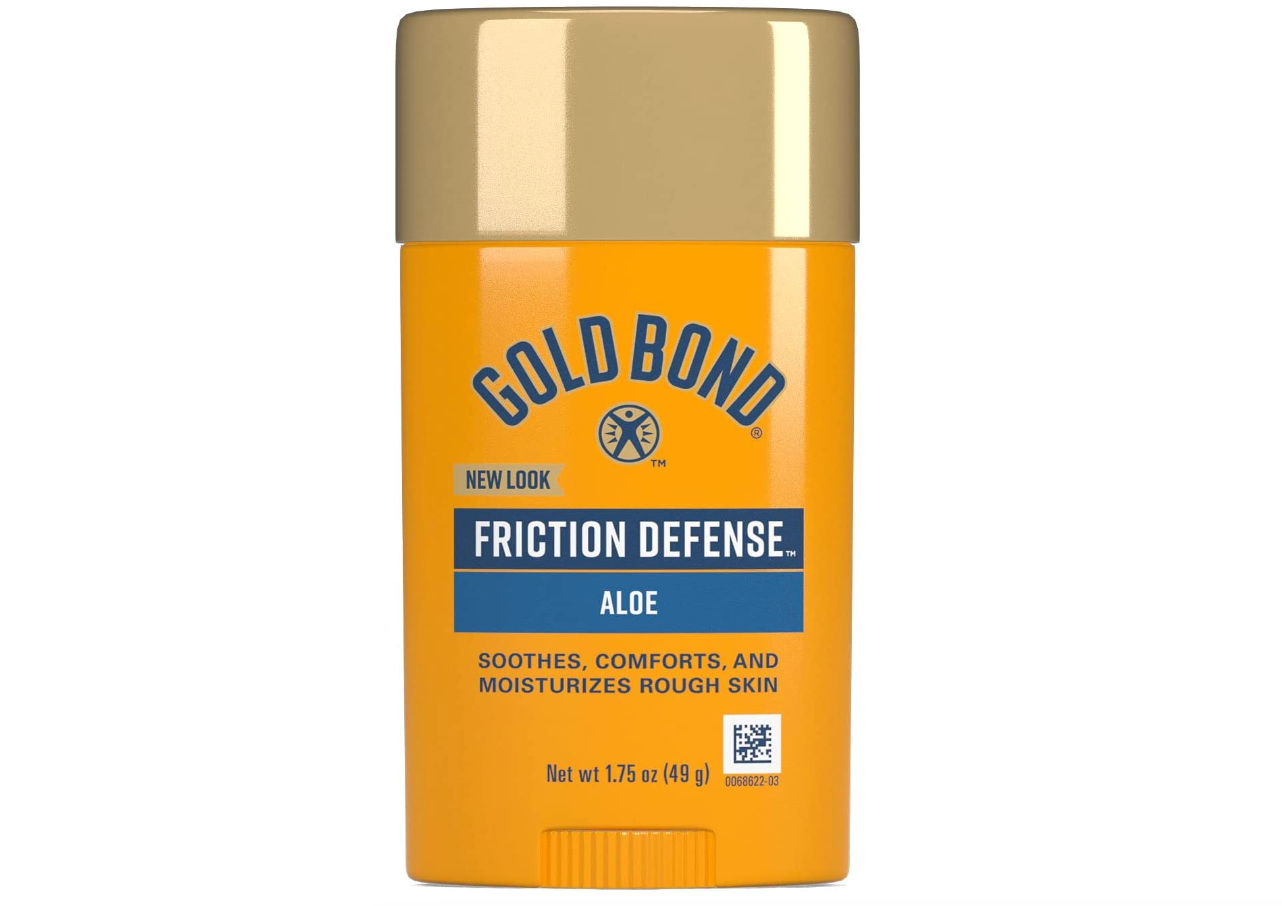 My colleague Ciera Velarde is a huge fan! Here's what she has to say: 
"I've used it for about 12 years now and it's the only thing that I can trust to prevent that dreaded chafing after a sweaty day of walking around. It glides on perfectly, it's unscented, and it doesn't melt away when you start to sweat. If it's a particularly hot day out, it can start to fade after a few hours, so just make sure to bring it with you to reapply. In addition to preventing chafing between my thighs, I've also applied it on my arms where my sports bra rubs against them when I run and it works like a charm!"
Promising review: "Whoooo sometimes I feel as if a fire is going to start between my fat thighs, but with this stuff they just glide right on by each other, it has been a summer life saver. Only thing is you have to pack it on and reapply maybe four hours in, so bring it along for the ride. I will be buying again." —Ash
Get it from Amazon for $6.
11.
An I Dew Care "Tap Secret" mattifying powder shampoo will tackle greasy roots without the aerosol formula. I've been packing this for flights where I carry on only and this little puff is EFFECTIVE. Like, I went to New Orleans recently in late May with a blowout I was trying to make last. This kept my oily roots matte again! It's LEGIT. 
Promising review: "I was looking for a dry shampoo that would be easy to use on the go for a trip I was taking. I had no issues taking this through TSA and it was so easy to use on the go. You literally just pat the poof on your scalp and then rub the powder in. I do have black hair so dry shampoo is usually very visible in my hair, but I didn't have any harder time than usual rubbing this powder in. It did a really good job of soaking up all the oil and giving my hair volume. I'm not a fan of the price for the amount that you get, but it is lasting longer than I thought it would. I would definitely recommend and will purchase again." —Teresa
Get it from Amazon for $16.