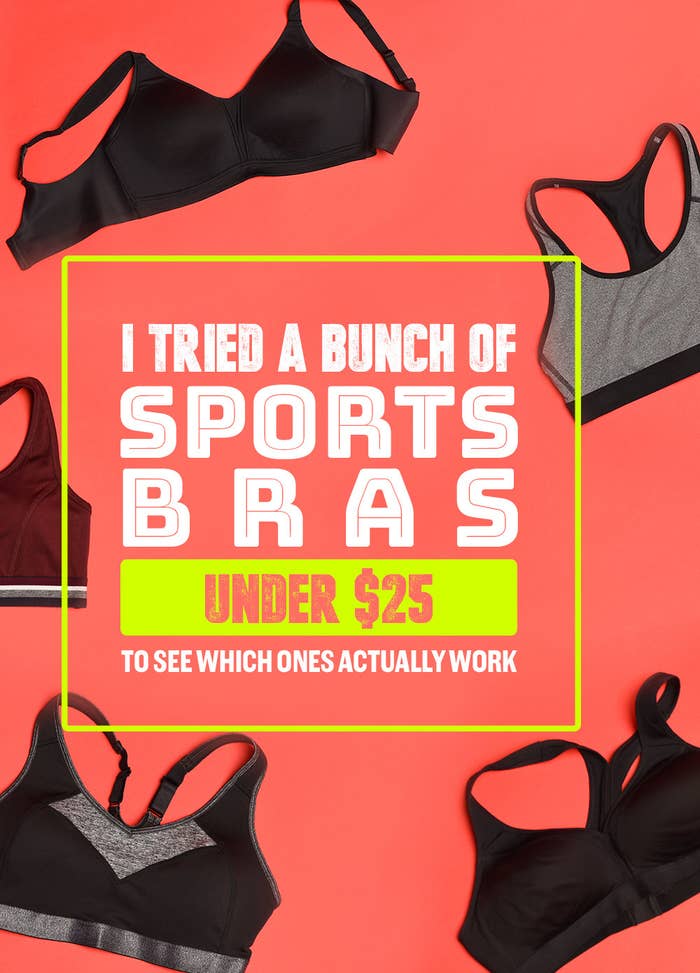 Hi! I'm Elena. Recently, I conducted a very scientific experiment: I tested out a bunch of sports bras while jumping on a trampoline to see which ones actually worked.
The objective was to find a sports bra that would stop the jiggle-related pains I often feel when I attempt cardio, and would be super supportive, both emotionally and physically. (And because I have biggish boobs, I knew this could get tricky.)
I measured the results on a scale of 1 to 5 based on comfort, support, and look. Then, I took these results into consideration when determining an overall score.
As I said, very scientific.
I was actually pleasantly surprised! It was comfortable, and although the girls still bounced around a tiny bit, I didn't feel like they were flailing around so much that they'd punch me in the face.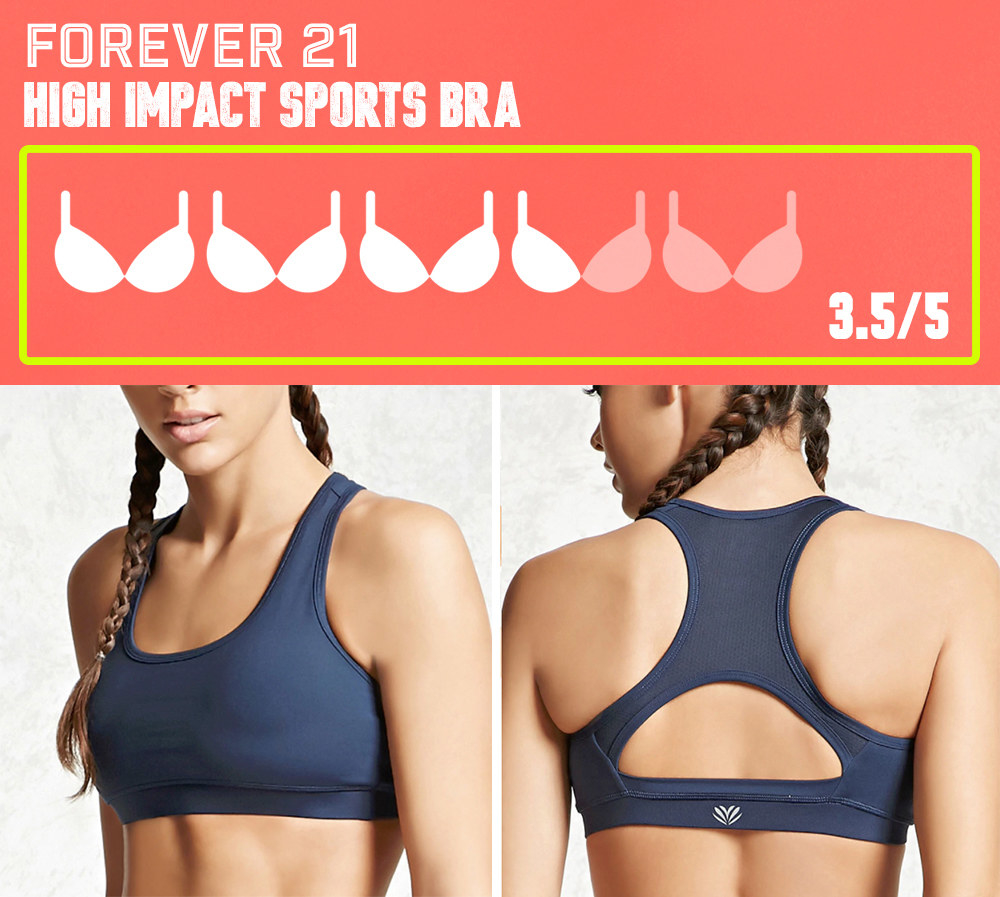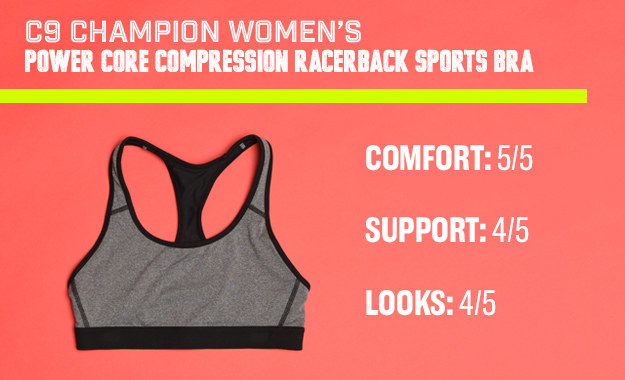 This was probably my favorite of all the bras. It was super comfortable and held the girls tight. Barely any bounce! And while it was giving me some solid support, it was super comfortable.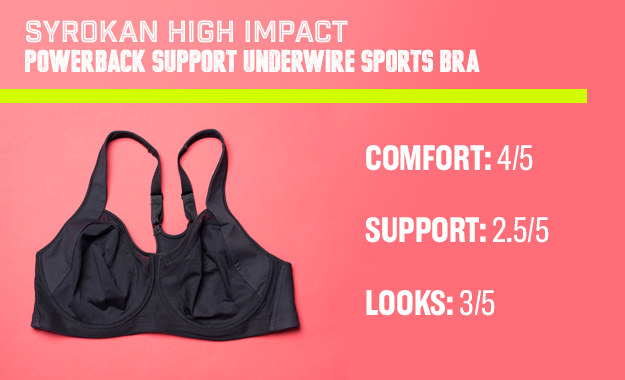 This one was tough. I really wanted to love it. It has all the makings of a great sports bra. Supportive straps, no uniboob, comfortable...but the cups are soft, and that led to a lot of issues.
This bra was probably the most supportive. It held everything together while I went nuts on the trampoline. BUT, it wasn't comfortable. I guess part of what makes it so supportive is that it hugs you, tight.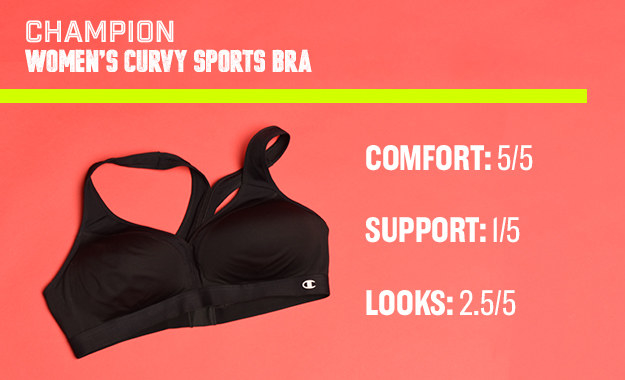 This was by far the most comfortable of all the sports bras I tried. It literally felt like I wasn't even wearing a bra, and because I HATE wearing bras, this was enough for me to award it a 3/5. That said, it didn't do much in regards to taming my lady bits. They were just flying around the whole time.