Well, lucky you because now, after getting to know all the awesome Latinx shop owners featured, you can shop their fantastic finds, creations, and products. Here is everything that was featured:
1.
Rancho Diaz combines an eclectic mix of vintage and modern pieces from around the world. They've curated a perfect selection of home goods, delicious snacks, and standout buys to fill your cart.
2.
Eres Una Maravilla is filled with a perfect variety of handmade and custom-order earrings. They have everything from hoops you can fill with your own words to crochet statement earrings made with love by the owner's mom. Plus, when you purchase a select variety of their creations they'll donate $5 from every purchase to Border Angels!
3.
Sew Bonita is a Corpus Christi, Texas–based shop that's filled with a slew of handmade and perfectly curated items for your home, self, and own DIY projects. Their selection of fabrics is top-notch and designed with so many fun and inspiring prints to really get your creative juices flowing.
4.
Nopalera mixes the culture and beauty of Mexico to create their gorgeous selection of products. Using the nopal (cactus), an ancient symbol of Mexican culture, they've created a range of soaps to care for your skin. Their product selection is so great that it's recently caught the eyes of retail giant Nordstrom and can now be found at select stores and on their site.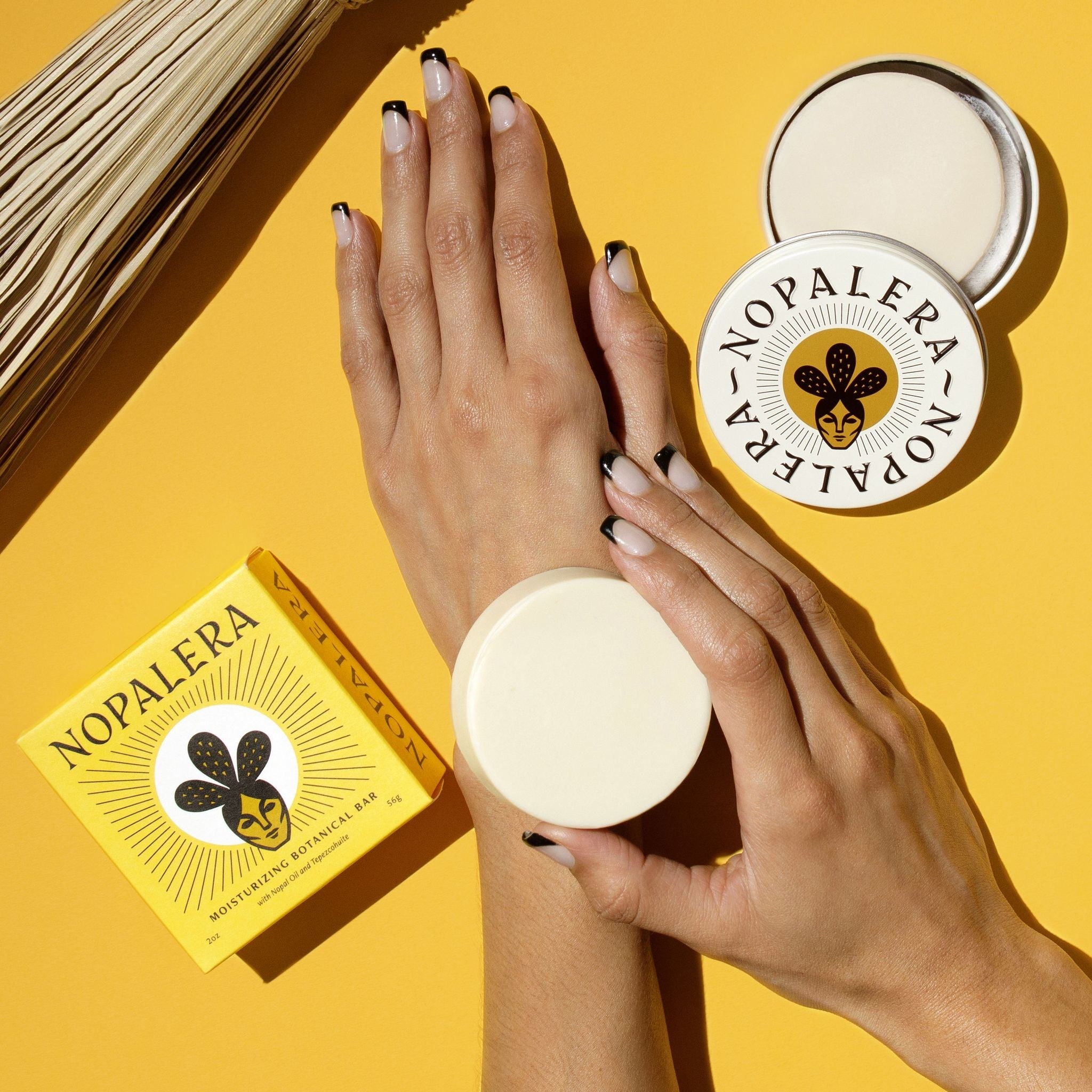 5.
The LA Garden started with a literal lightbulb of an idea — plants growing out of hallowed lightbulbs. Today they're a go-to shop for all plant parents out there. Their "cajitas" feature a perfect arrangement of succulents placed in boxes made with customized Latin-inspired art.
6.
Reina Rebelde was born out of a passion for makeup and extreme pride in Latina culture. The founder's obsession with makeup started with the telenovela Rosa Salvaje, which she credits, along with her mother's guidance, as the inspiration for Reina Rebelde's creation. Filled with great palettes and amazing lip colors, you'll quickly find yourself coming back for everything your makeup bag wants.
7.
Gilded Nopal is a California-based Etsy shop jam-packed with awesome pins, gorgeous jewelry, eye-catching apparel, and some of the best accessories you've ever seen.
Join BuzzFeed as we celebrate Latinx Heritage Month from Sept. 15 to Oct. 15, and explore more content celebrating la cultura.