First Look: Snoop Dogg Goes Back To The '70s In New Posters
Who's the man that would risk his neck for his brother man? Snoop! Dammmmmn right.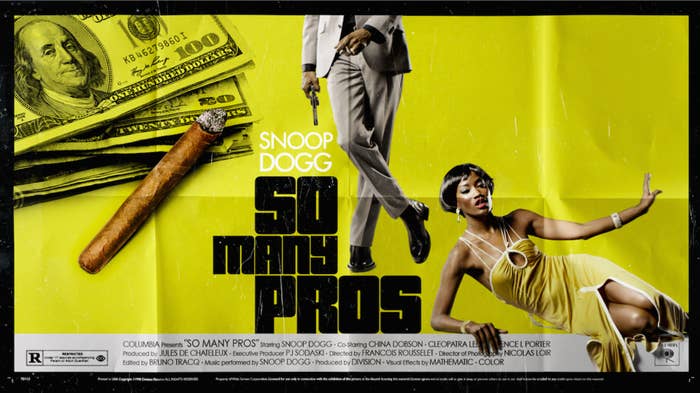 Behold! These posters are for Snoop's upcoming music video "So Many Pros."
From his anticipated new album, Bush, which is completely produced by Pharrell Williams, the vibe captures a 1970's Blaxploitation film, an aesthetic we all know Snoop has long been a fan of.
His last video "Peaches N Cream" captures the '70's vibe too, you'll recall. The song was the first single from Bush, and the video, directed by Aramis Israel and Hannah Lux Davis, was equipped with psychedelic, kaleidoscopic scenes, large afros, neon colors, and fringe costumes.
"So Many Pros" will be the second single off Bush. It is directed by Francois Rousselet, who has also worked with artists such as Kanye West, Madonna, Iggy Azalea, and Jack White. These video tease posters, which you can see here first on BuzzFeed Music, imagine Snoop as a Shaft-type cool dude. Among other things...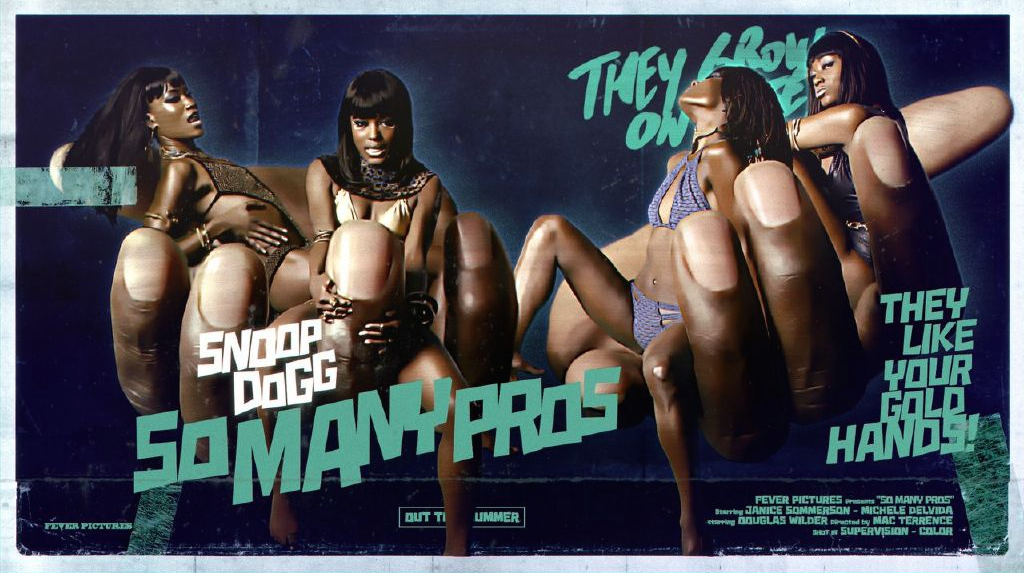 Similar posters of Snoop Dogg have been posted all over college campuses nationwide, encouraging students to snap a pic and #FollowtheBUSH to win prizes. that contest runs until April 17. Bush is out May 12.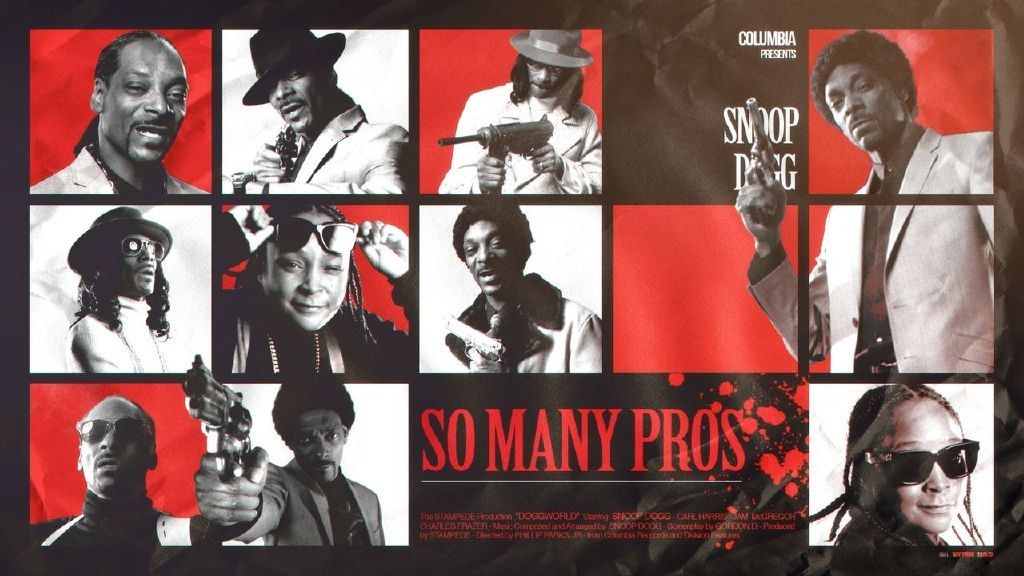 Posters of Snoop Dogg have been posted all over college campuses. If you see one snap a pic and share it with #FollowtheBUSH - It runs till 4/17 and the prize pack includes a signed lithograph. You can find these bad boys coast-to-coast, so keep your eyes peeled!
With so many pros in the game, it's amazing how Snoop Dogg still sets the style.