During an appearance on Late Night with Seth Meyers on Wednesday, Lena Dunham and Jenni Konner revealed their excitement when Khloe Kardashian praised Lenny, their feminist newsletter.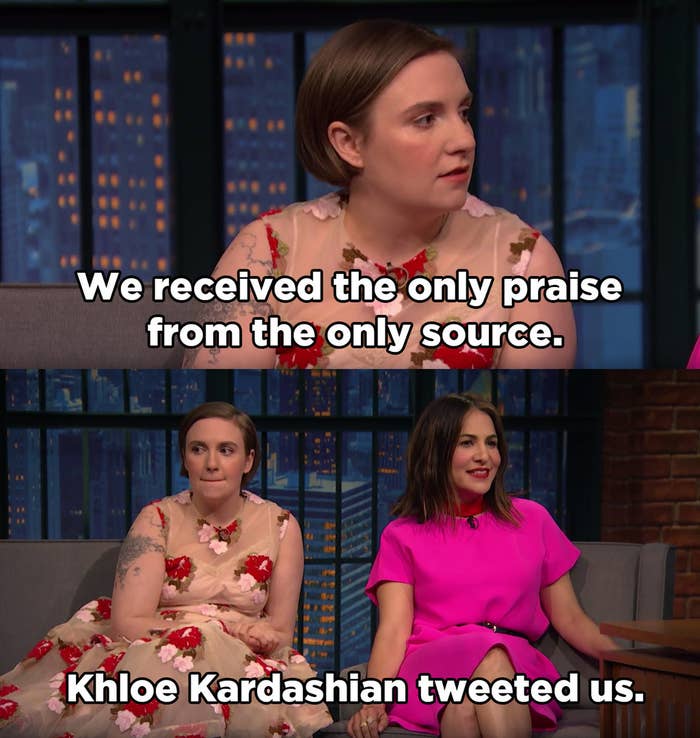 They said Khloe's praise meant a lot to them because they're also big fans of her app.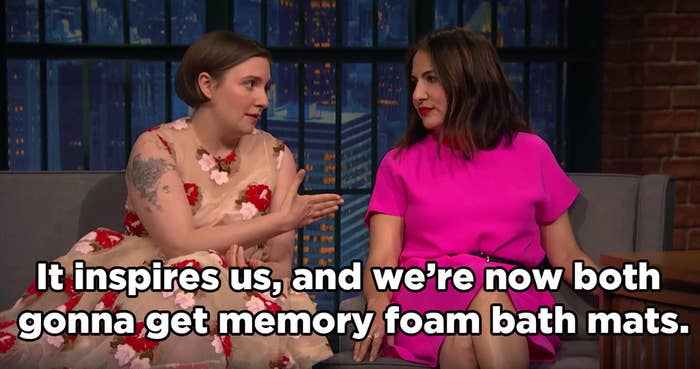 Lena has been pretty vocal about her love for Khloe in the past, like when she Instagrammed this quote...
But she also had some pretty damn excellent things to say about the rest of the Kardashians.
"Something that makes me angry is that sometimes I'll Instagram about Khloe," she said, "and people will be like, 'Those Kardashians aren't what you represent!'"