1.
When Kate McKinnon made this heartfelt speech as Hillary.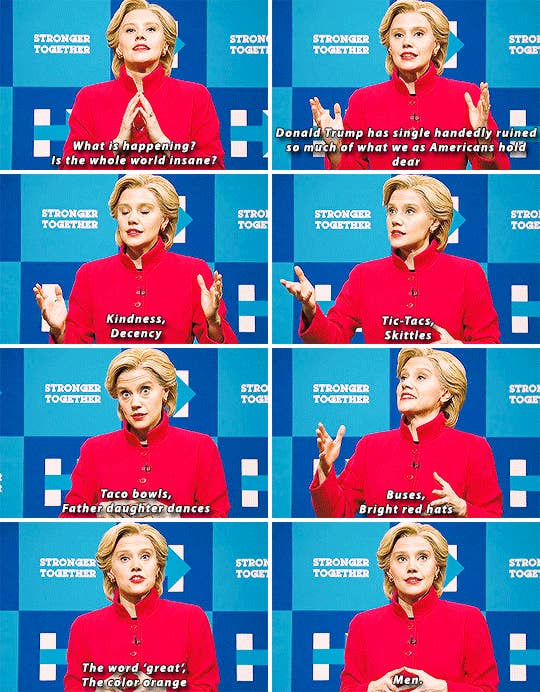 2.
When Michael Che said what we've all been thinking about those damn emails.
3.
When Kate's Hillary reacted to Trump bringing Bill Clinton's mistresses to the second debate.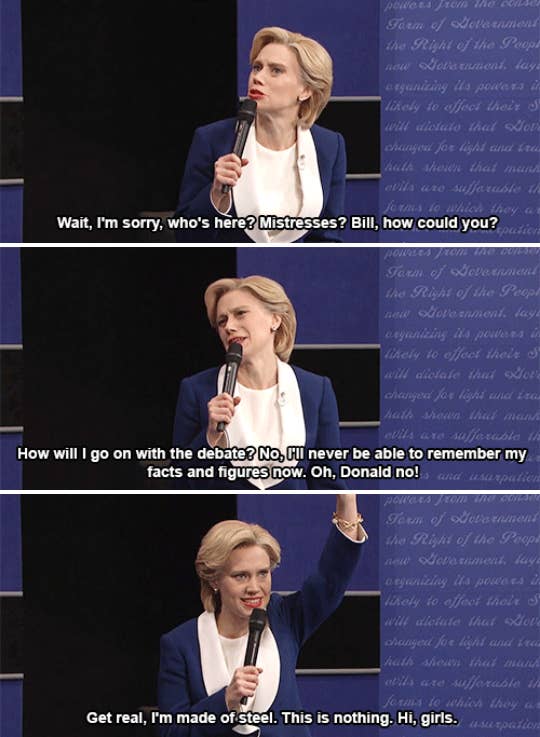 4.
And when Alec Baldwin's Trump reacted to accusations of sexual assault from a number of women.
5.
When Lin-Manuel Miranda threw the perfect Hamilton reference into his monologue.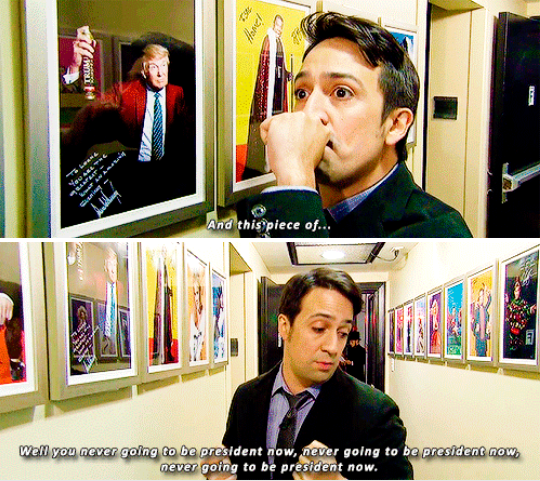 6.
When Trump said no one has more respect for women than him, and the entire planet got a good laugh out of it.
7.
When it was a simpler time, and Kate said this:
8.
When they tackled the issue of Trump refusing to release his tax returns.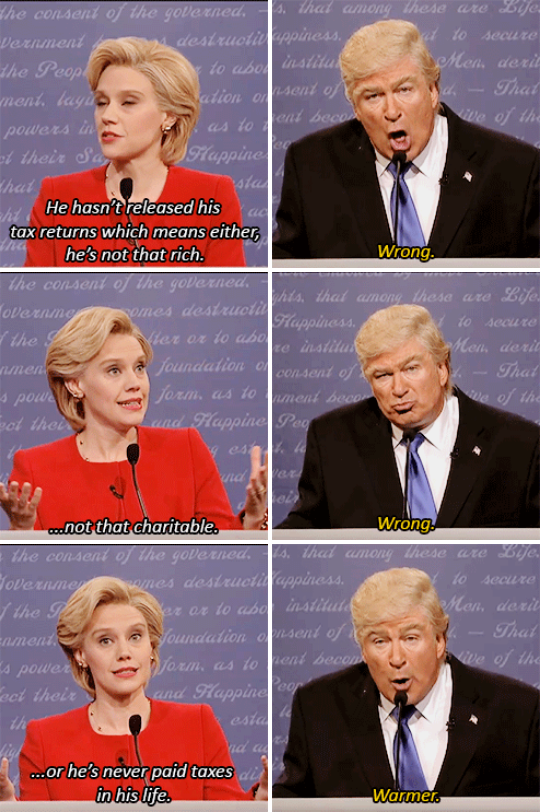 9.
And when they tackled women's issues.
10.
When it was a huge deal that Hillary had pneumonia, and Kate made her entrance to the first cold open like this:
11.
Every time Larry David cameoed as Bernie Sanders.
12.
When Cecily Strong and Alex Moffat started the second presidential debate with a shot.
13.
When Tina Fey and Jimmy Fallon made a cameo on "Weekend Update" and talked about Mike Pence.
14.
When Kate's Hillary made a promise that if she's elected, she'll be a stone-cold B.
15.
When Alec Baldwin's Trump accused the media of rigging the election.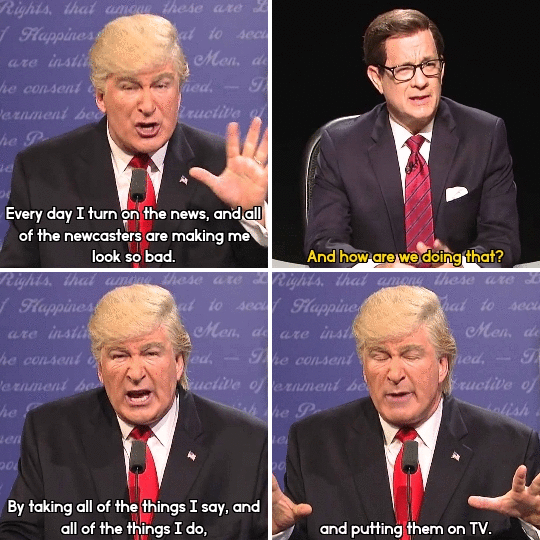 16.
When Kate addressed the women who are voting Trump.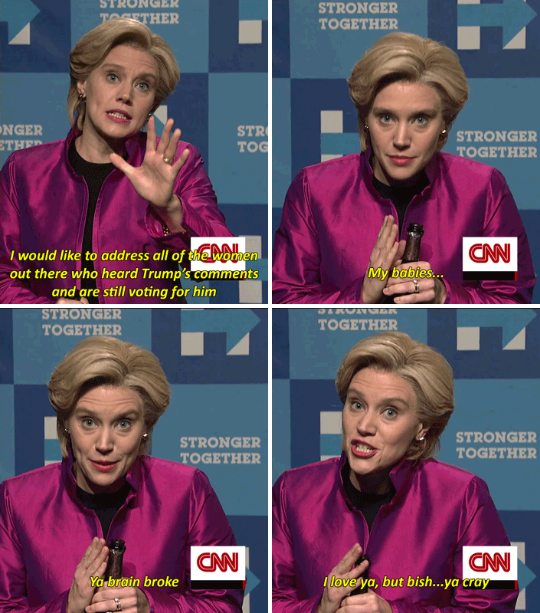 17.
And when Trump addressed the women who are voting Trump.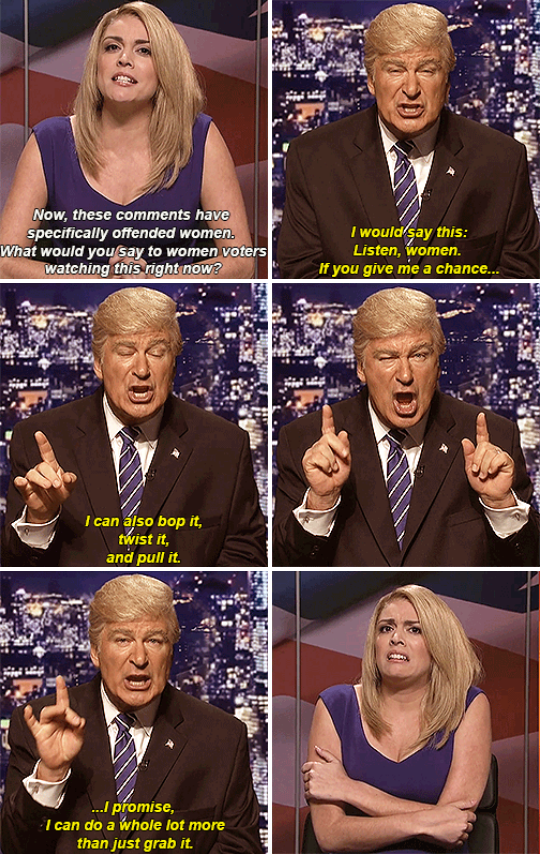 18.
Everything about Kate McKinnon as Kellyanne Conway, which may be even better than her Hillary Clinton.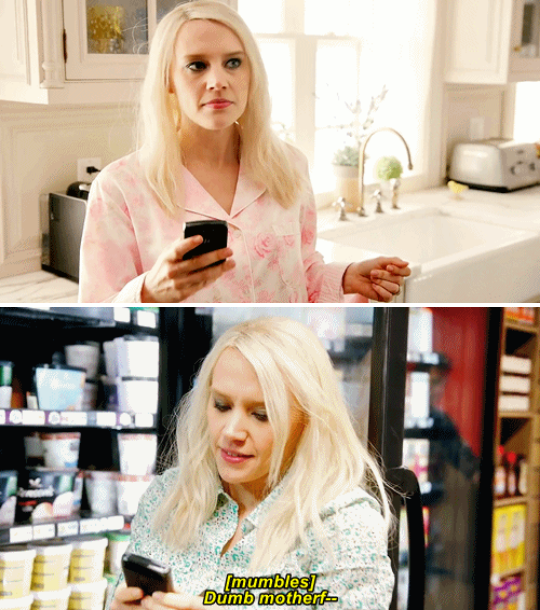 19.
When Tom Hanks appeared as a Trump supporter on Black Jeopardy.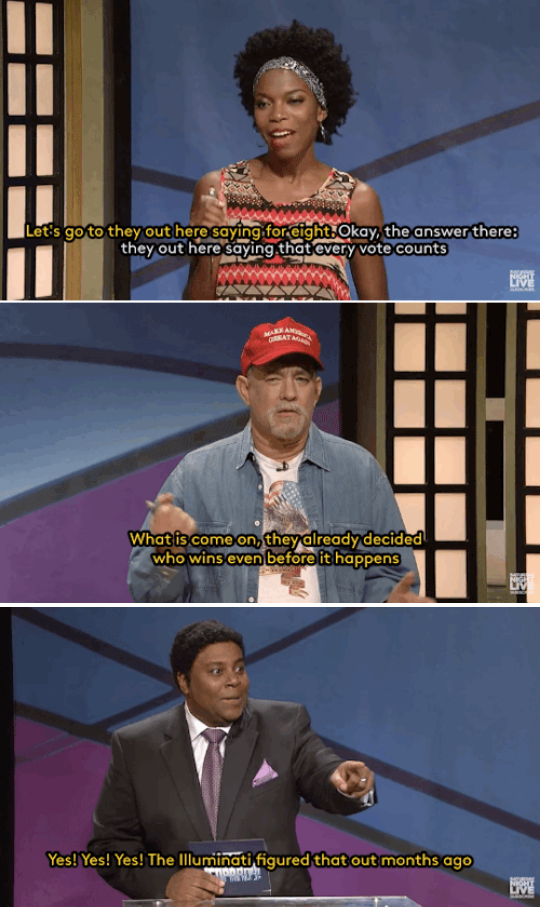 20.
When Pete Davidson summed up how we've all felt about this entire election.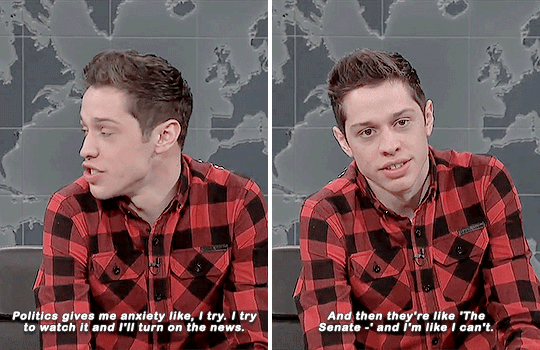 21.
And when Kate summed up the election like this: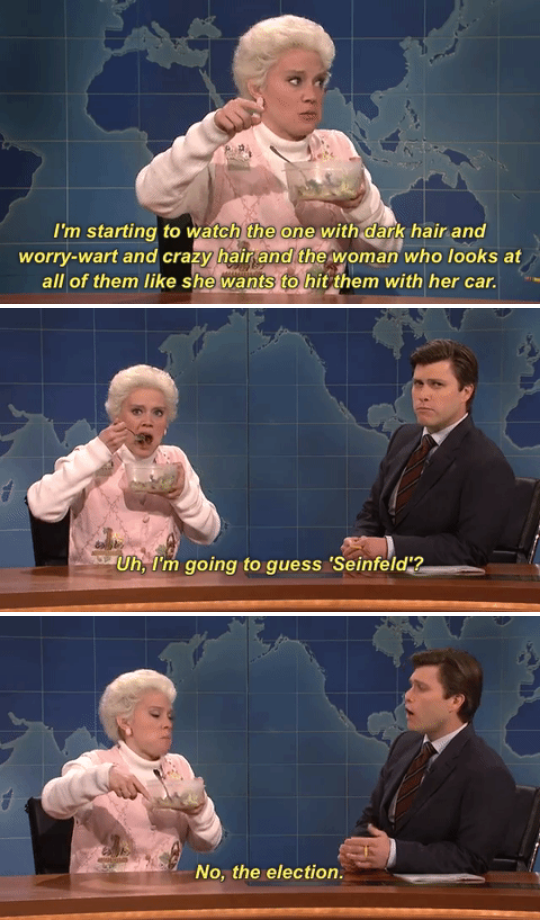 22.
When actual Hillary Clinton made her cameo.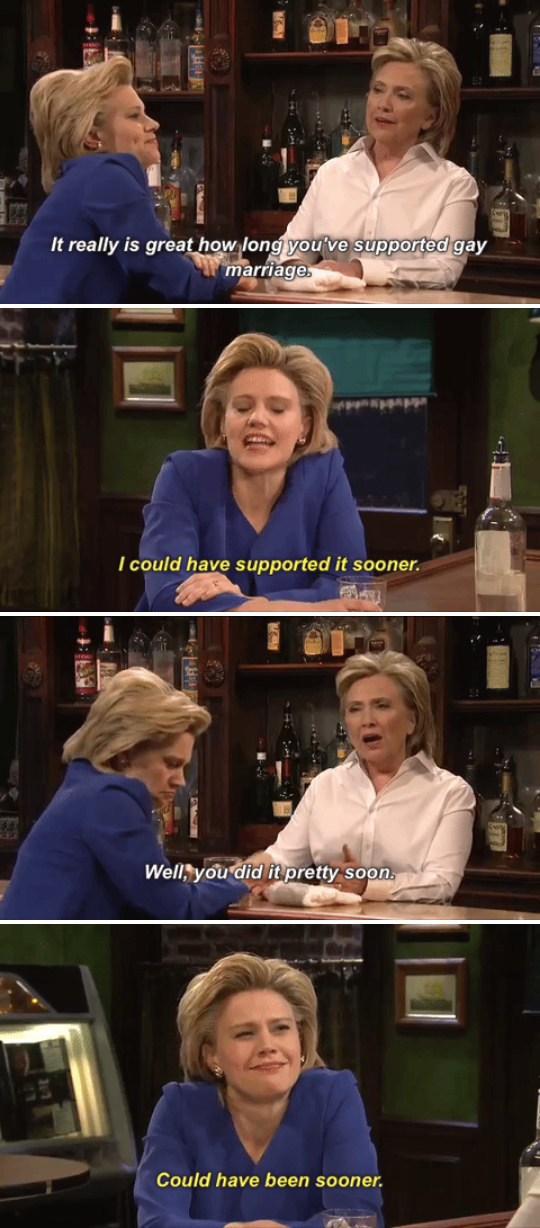 23.
GY-NAH.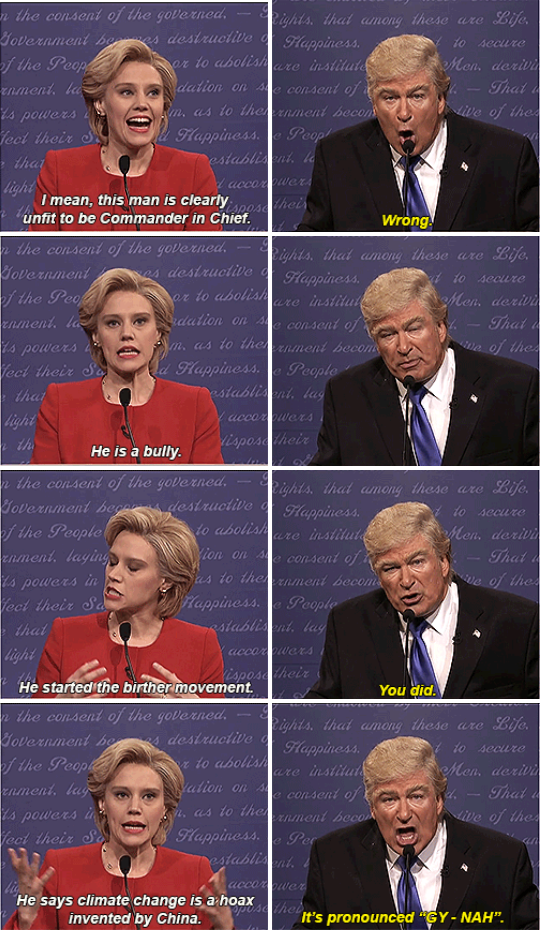 24.
When Trump followed Hillary around like Jaws for the entirety of the second debate.
25.
When Kate McKinnon and Alec Baldwin broke character and ran around New York City giving people hugs instead.