The year is 1998, and your friends Monica, Rachel, Joey, and Chandler have a bet going to see who knows the others better. Your other friend Ross has made a quiz to put their knowledge to the test.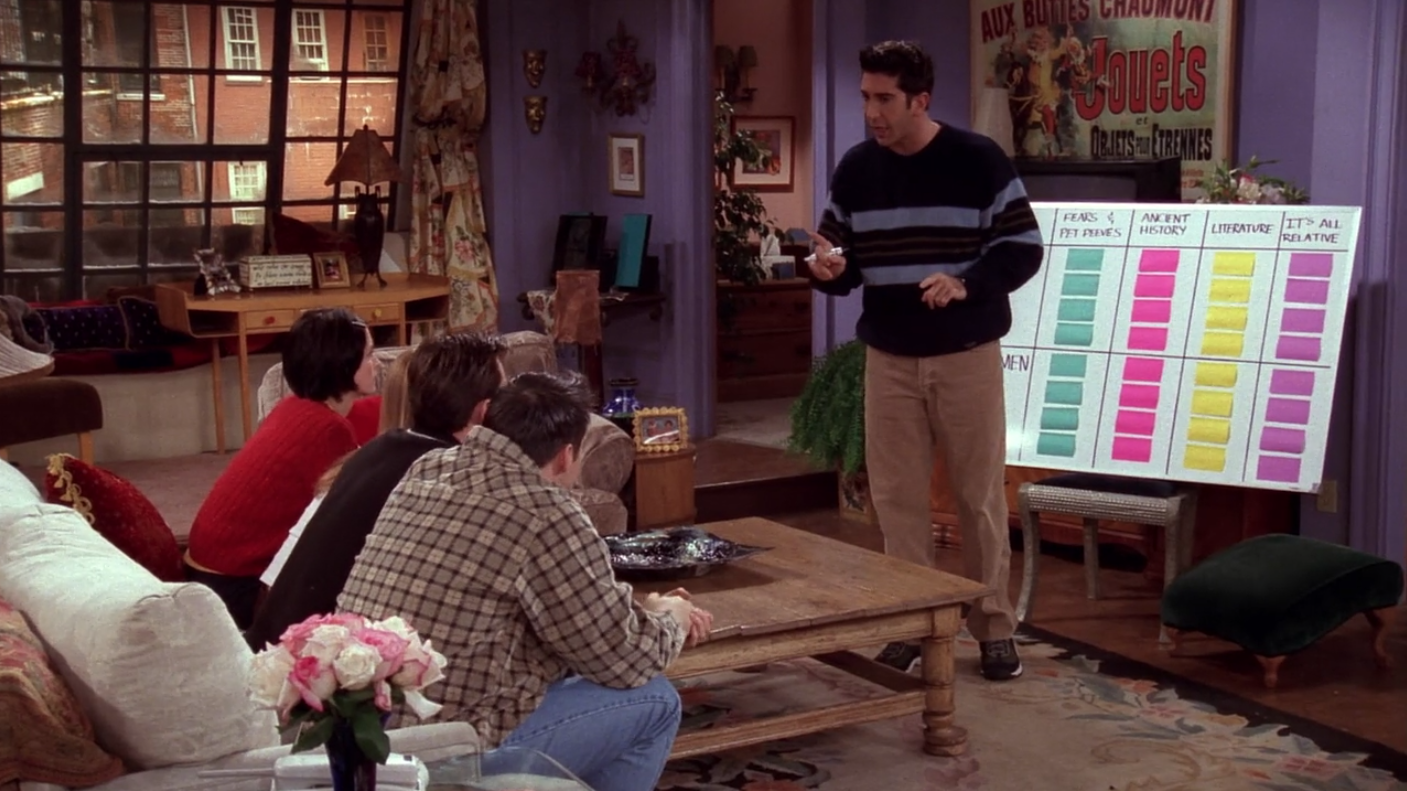 The categories are: fears and pet peeves, ancient history, literature, and it's all relative. Your first category is FEARS AND PET PEEVES...
Animals dressed as humans

Monica's biggest pet peeve is animals dressed as humans.

Michael Flatley, Lord of the Dance

Michael Flatley, Lord of the Dance.

His legs flail about as if independent from his body!

Actually, it's ~Ms~ Chanandler Bong.

Monica was known as Big Fat Goalie.

There are eleven categories.

Everyday use, fancy, guest, fancy guest...

OK, he ~technically~ works in statistical analysis and data reconfiguration.

But we're nice, so we'd have given you transponster.
Looks like there are no comments yet.
Be the first to comment!