As all good Swifties know, Taylor has a tradition of going to her local Target to buy her album when it drops. Here she is when 1989 came out: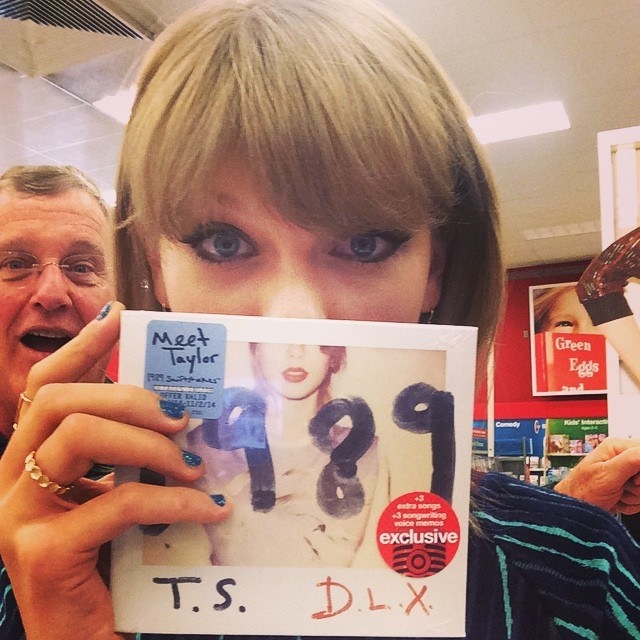 This year she was too busy rehearsing for SNL to drop into Target and buy an album – but last night, four days after its release, Taylor went to a Target in Nashville to buy Reputation.
She casually dropped by with her backing singers, Claire, Eliotte, Mel, and Kamilah, to buy a couple of copies of her own damn album.
Taylor documented the entire excursion on her Instagram Stories, and it's honestly so pure and so dorky.
Of course, she ran into some fans who were at Target to buy the album, and one of them even showed Taylor a picture of them together at the Fearless tour.
And she signed albums and magazines for people, including these adorable little kids who were totally overwhelmed with excitement.
But, honestly, the best part of the whole thing was this guy:
Queen of doing nice things for her fans! 👑👑👑