So, there have been rumours that iconic supermodel Naomi Campbell and former-member-of-One-Direction Liam Payne are a ~thing~ for a while now.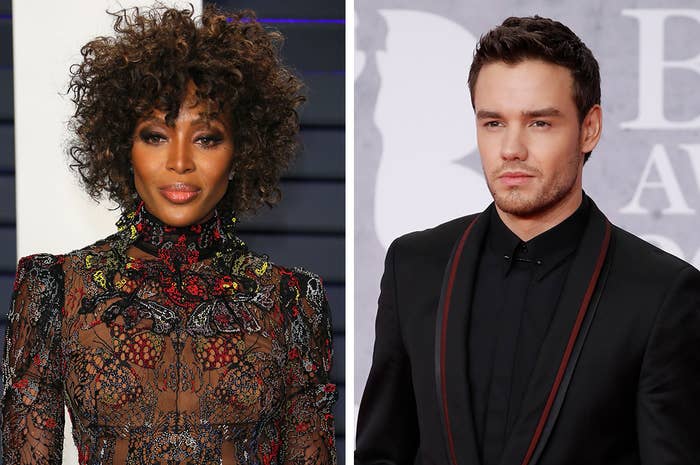 It all started back in January, when they were spotted leaving flirty AF comments on each others' Instagram posts, complete with kissy face emojis.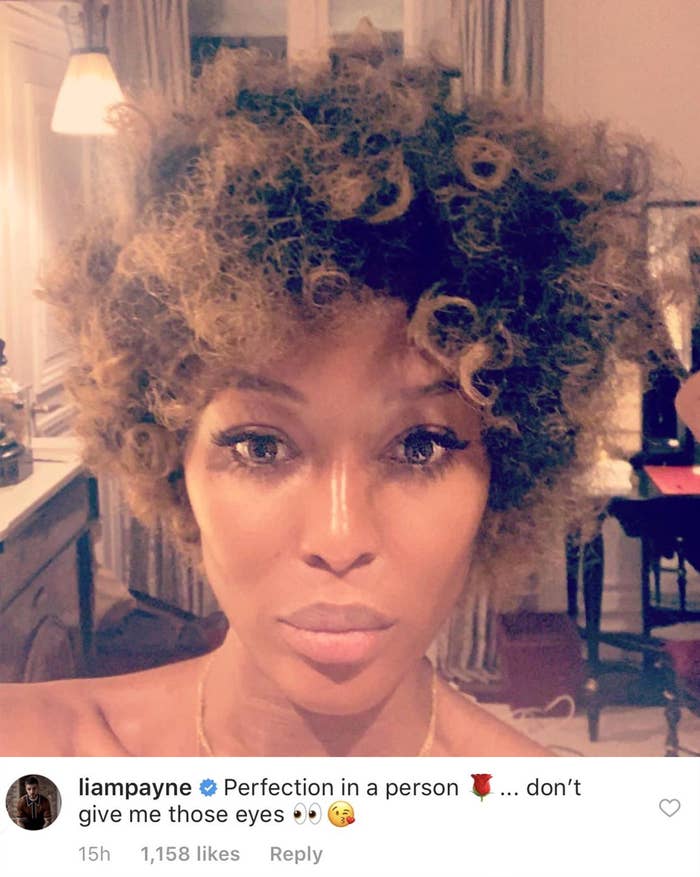 They reportedly also spent Valentine's Day together, have apparently been seen sneaking around on date nights, and according to the Sun, they even work out together.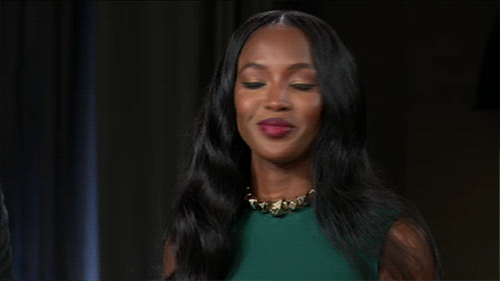 But when she was asked about the rumours in an interview on the Jonathan Ross Show airing this weekend, Naomi remained as tight-lipped as ever.
First of all, this was her initial reaction when the subject of the Liam rumours was brought up:
Then she gave us a sly smile and a very simple sentence.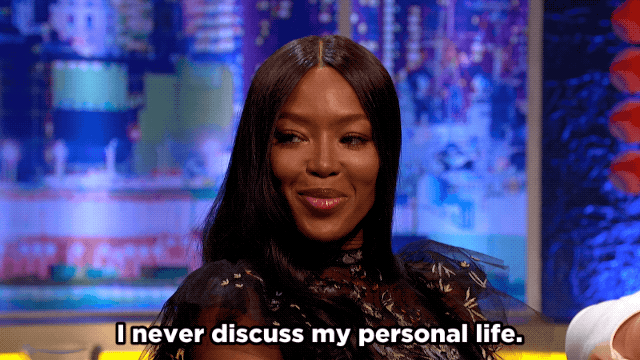 But she expanded a little bit on the matter when another name was brought up: Drake, who she was allegedly seen getting ~cosy~ with at Beyoncé and Jay-Z's Oscars party.
"I laugh. The stories are incredible, it's humorous," Naomi said of the rumours surrounding her dating life. "I just get on with my life."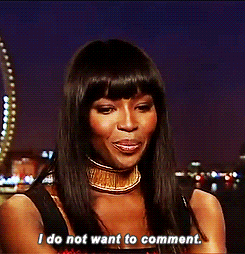 So that's that on that! You can watch The Jonathan Ross Show on Saturday at 9:20pm on ITV.