Last night, everyone's favourite '80s icon Millie Bobby Brown made an appearance on the Tonight Show to talk about the new season of Stranger Things.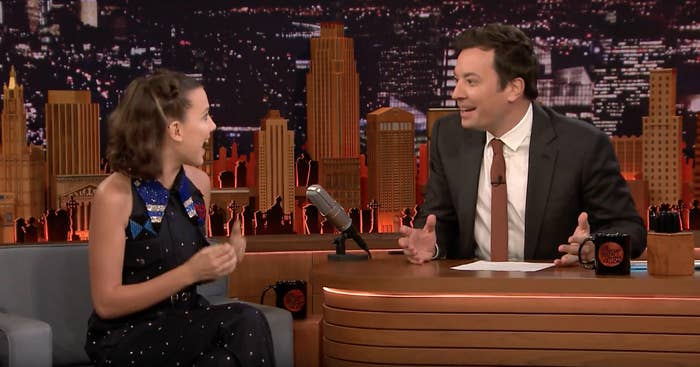 🚨 FAIR WARNING: This post will contain one very mild spoiler for Season 2, but I'm not gonna spoil any specific details, so don't yell at me. 🚨
Jimmy hadn't watched Stranger Things 2 yet, but Millie couldn't stop herself from revealing a mini spoiler, because she had some tea to spill.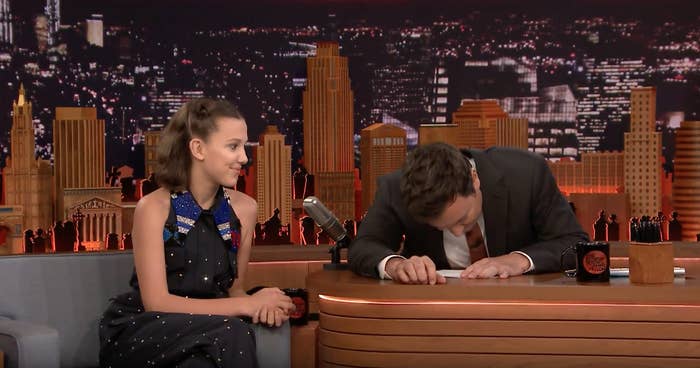 So, Millie revealed that this season her character has another kiss with Mike, who's played by Finn Wolfhard.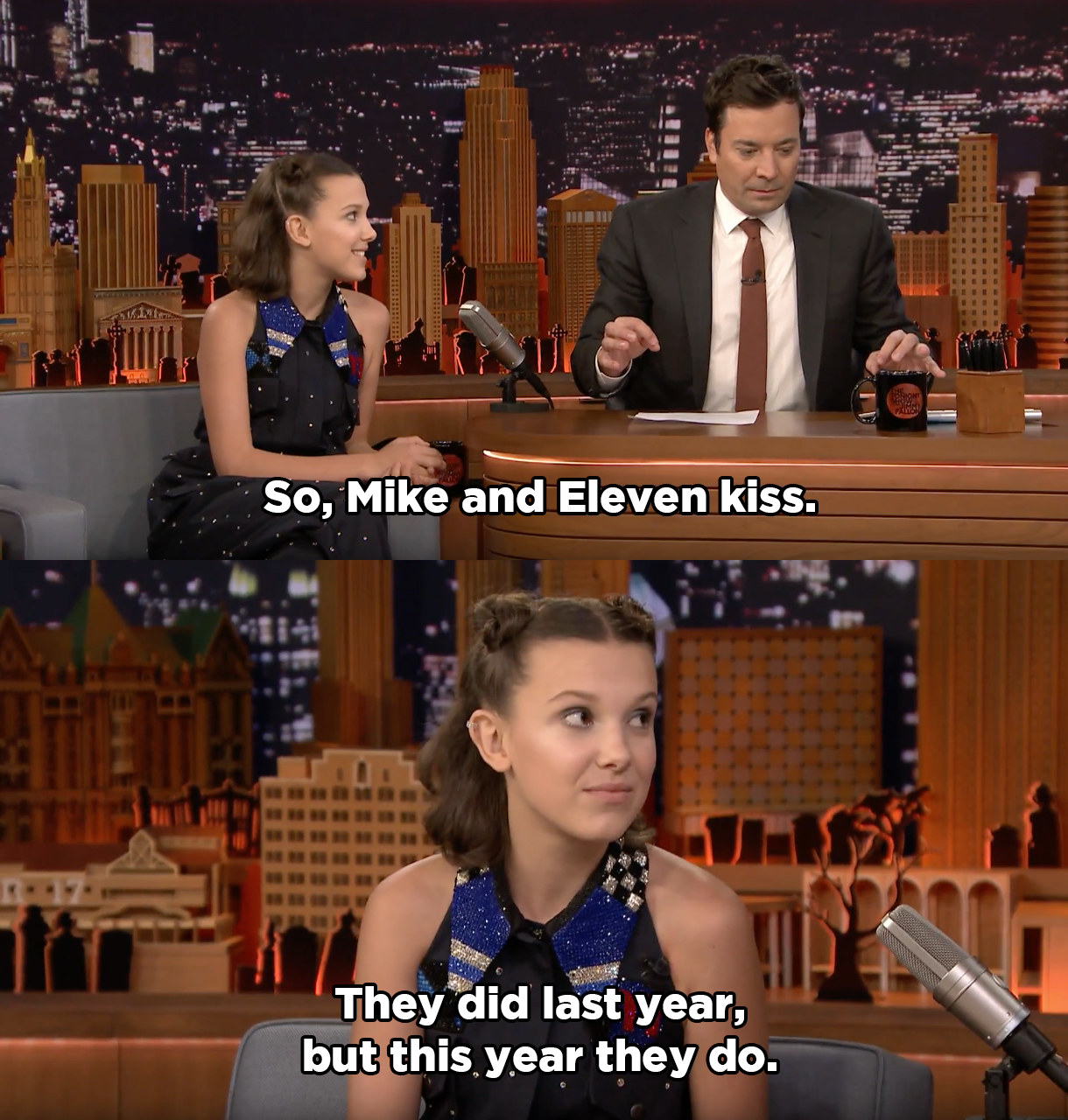 We found out last year that their kiss in the first season had been Millie's first, and she wasn't a huge fan of the whole thing.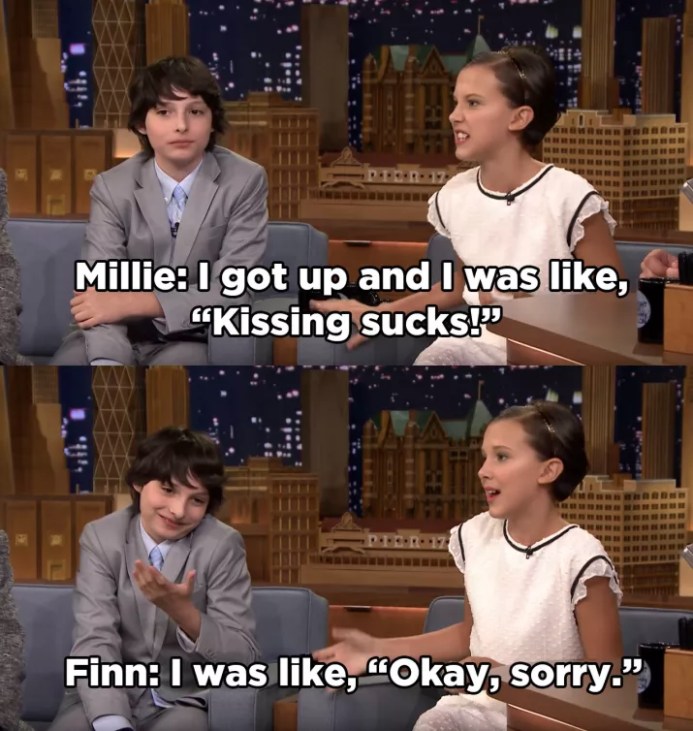 And since last year's kiss didn't go as well as he'd hoped, this time Finn wanted to give Millie some more warning.
So Finn did his best ventriloquist impression.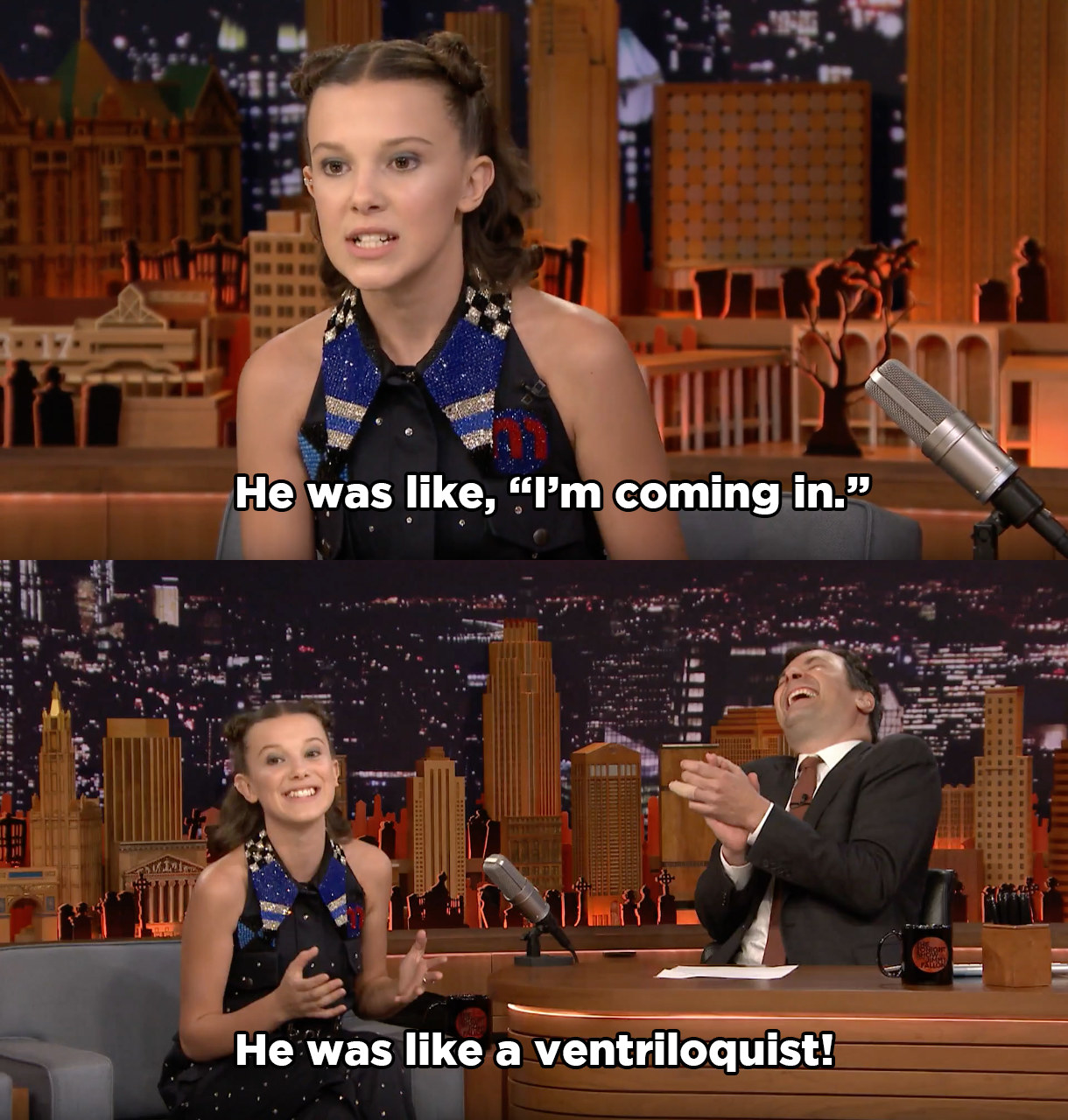 And it turns out you can actually see him say it in the final cut.
But, after all that, it turns out Millie still isn't the biggest fan of kissing.