A "Project Runway" Designer Just Accused Kylie Jenner Of Only Tagging Brands On Instagram When She's Paid
"Thank you to the no-name designers who work tirelessly around the clock on custom looks who she won't tag, mention, or @... Unless it's paid."
This week, Kylie Jenner celebrated her 23rd birthday, and of course she marked the occasion with a series of Instagram photos spanning several days.
On Wednesday, Kylie posted a photo posing in a dress designed by Olivier Rousteing for Balmain and gifted to her for her birthday.
"Thank you my love Olivier Rousteing for the most perfect bday dress," Kylie wrote in the caption.

But while the comments on the post were flooded with compliments for both Kylie and the dress, one person wasn't so happy: fashion designer and former Project Runway star Michael Costello.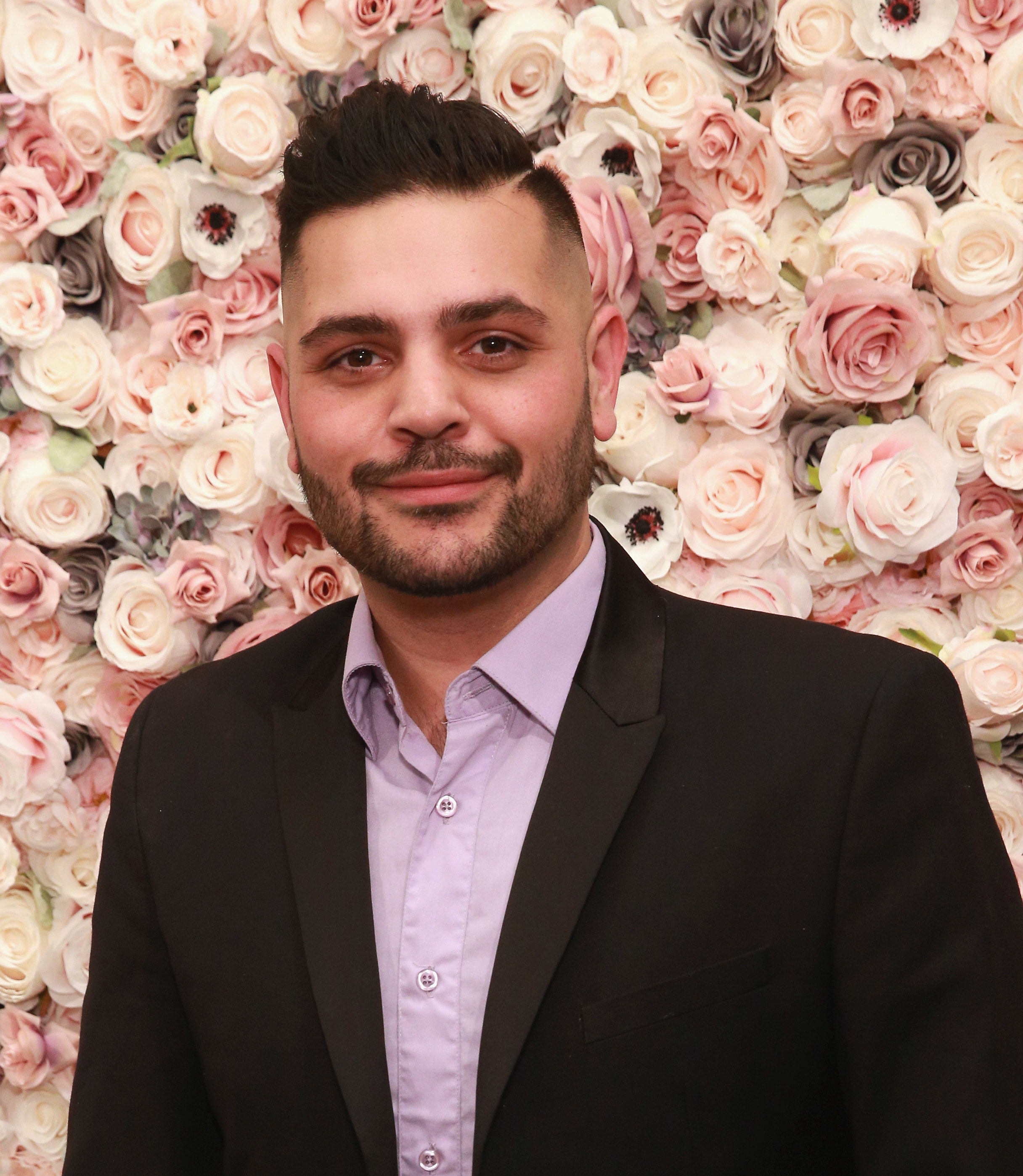 In fact, he completely popped off in the comments of Kylie's post, accusing her of only tagging and crediting designers when "it's paid".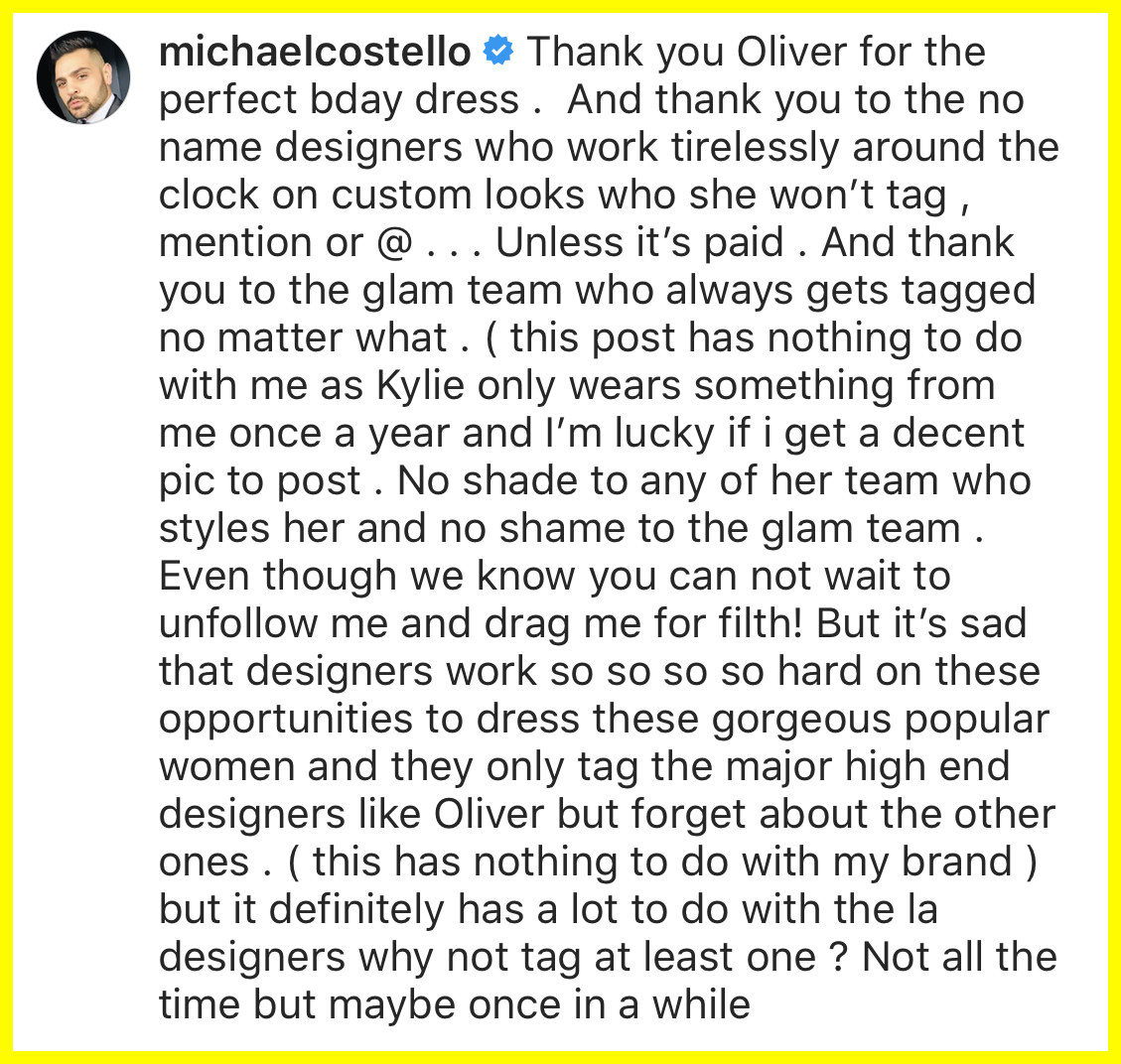 He didn't stop there, though — on Thursday, Costello took to his own Instagram page to reiterate the importance of helping out lesser known designers, seemingly shading Kylie again in the process.
"I am tired of a few privileged celebrities and influencers who will never pay for their pieces and always expects my team to drop all our current projects and make something magical for them last minute... for free, for 'exposure,'" he wrote.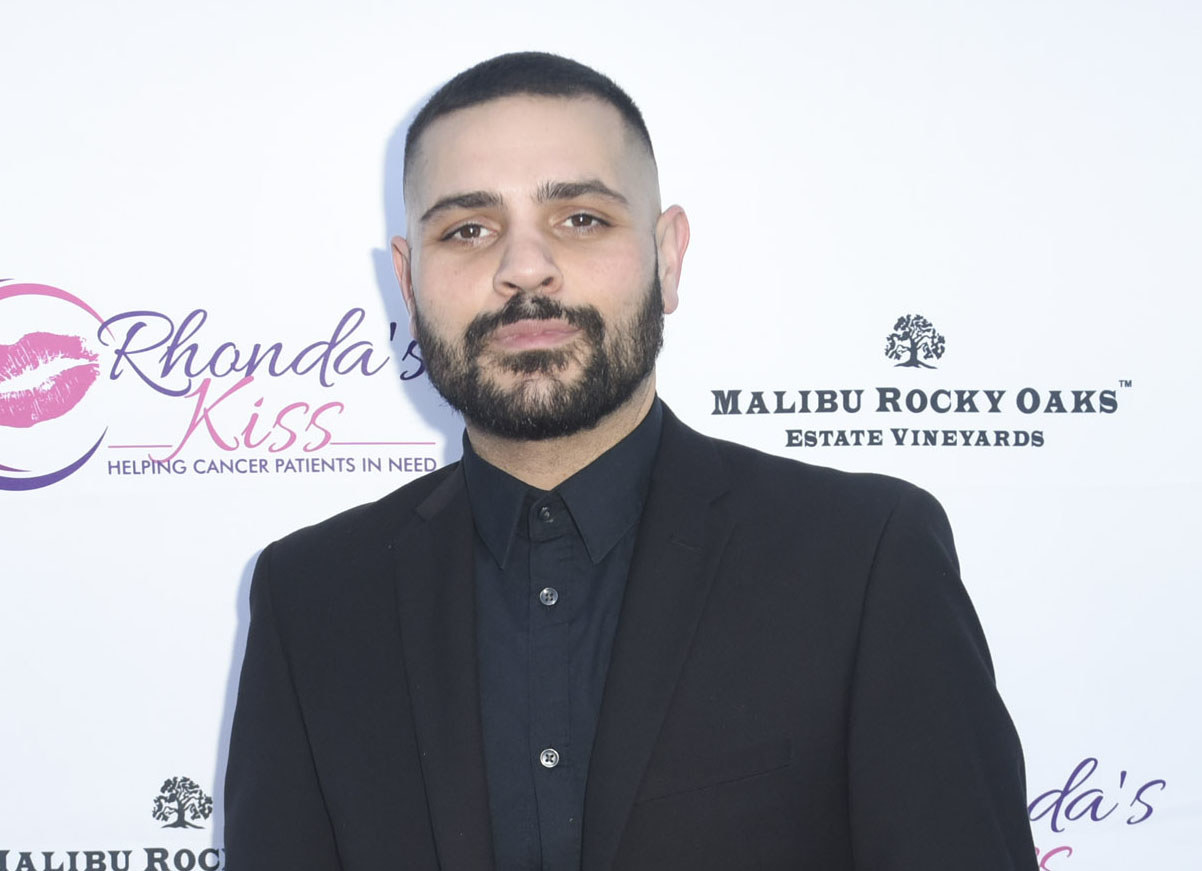 He went on:
These celebs and influencers don't even wear the piece, tag, credit or mention the designer... so what is it all for?! There are tons of talented designers in Los Angeles who deserve recognition. Their art deserves to be credited, tagged and mentioned! If you bought something from me, I would never ask for any "exposure" in return. But these privileged celebrities never pay. They don't tag or mention either... unless you are a huge fashion brand who pays them.
This isn't the first time Kylie has been called out for not tagging lesser-known designers. Last month, Kylie received criticism after she didn't tag the Black-owned business that made the dress she wore in an Instagram post.
And she immediately responded to the criticism on Twitter, calling it a "reach" and saying the accusation that she refused to tag the brand was "completely false".
She later agreed to tag Black-owned businesses and designers more often in future — and, on Thursday, Kylie posted a photo crediting small Black-owned business Farai London for her dress.